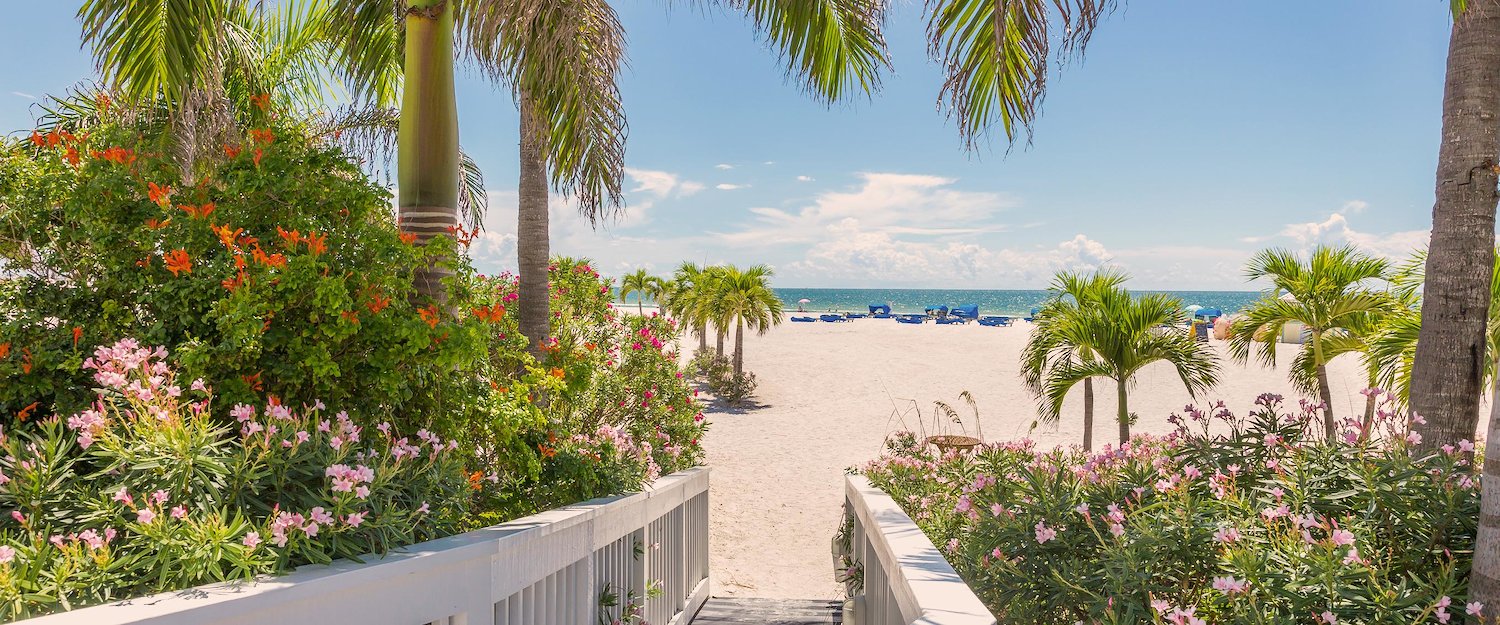 Holiday rentals and lettings in Dunedin
Start comparing over 48 rentals in Dunedin and book at the best price!
Popular Holiday Rentals & Lettings in Dunedin
Holiday Rentals with Free Cancellation
Holiday Rentals & Lettings in Dunedin
Pet-friendly Holiday Rentals & Lettings
Holiday Rentals & Lettings with Pool
Holiday Rentals & Lettings with Internet
Find Holiday Rentals & Lettings in Dunedin
Highlights in Dunedin
Stunning beaches
Oranges
Family holidays
Golf
Sailing
Prices and availability
Prices
November
December
January
February
March
16 Oct - 23 Oct
£150 per night
23 Oct - 30 Oct
£154 per night
30 Oct - 06 Nov
£150 per night
06 Nov - 13 Nov
£137 per night
13 Nov - 20 Nov
£132 per night
20 Nov - 27 Nov
£146 per night
27 Nov - 04 Dec
£159 per night
04 Dec - 11 Dec
£147 per night
11 Dec - 18 Dec
£151 per night
18 Dec - 25 Dec
£159 per night
25 Dec - 01 Jan
£156 per night
01 Jan - 08 Jan
£161 per night
08 Jan - 15 Jan
£156 per night
15 Jan - 22 Jan
£144 per night
22 Jan - 29 Jan
£135 per night
29 Jan - 05 Feb
£136 per night
05 Feb - 12 Feb
£151 per night
12 Feb - 19 Feb
£158 per night
19 Feb - 26 Feb
£159 per night
26 Feb - 05 Mar
£159 per night
05 Mar - 12 Mar
£159 per night
12 Mar - 19 Mar
£173 per night
19 Mar - 26 Mar
£175 per night
26 Mar - 02 Apr
£188 per night
Average price per week
Availabilities
November
December
January
February
March
Percentage of available lettings
Holiday rentals and lettings in Dunedin
Florida, your next stop
Longing for holidays by the beach surrounded by music and piña coladas? Find a holiday rental close to the beach and enjoy a fabulous experience in Dunedin. Select the accommodation that better suits your needs during your stay and enjoy nice lettings in Tampa Bay or Clearwater, just 3 miles away from the beach. Palm Harbor also offers great accommodation and needless to say that some of the properties boast stunning views that you will love. For those who prefer to stay closer to the city centre, they can find several holiday rentals available and close to shops, beaches, restaurants and entertainment.
Excellent holiday rentals with views
A few miles from the seafront does not prevent the holiday rentals to boast incredible sea views. Find your ideal stay and book a holiday home to enjoy an incredible time in Dunedin. Some rentals offer spacious and open plan floors with large lounging areas, terraces and patios. The gardens are manicured and in excellent conditions to enjoy your summer evenings, barbecues, celebrations and gatherings with friends. If you travel with a large group, find those rentals with room for up to people. For couples and small groups, there are other properties that still give you all the amenities and comfort adapted to the number of people travelling. Enjoy your new home away from home and welcome to Dunedin!
Holidays in Dunedin
The area and getting around
The perfect getaway
Dunedin is based on the west coast of Florida and popular for its beautiful beaches. But it is not just the beaches that make this city interesting and popular. The Scottish celebrations throughout the year and the quaint town centre are the other two major attractions of Dunedin. The town has also a relaxed lifestyle but with enough activities and entertainment for children and adults alike. Stroll along the parks as you savour an ice cream, get deeper into the history of this place, learn about the culture and mingle with the locals! Not far from town, you can visit Honeymoon Island and Caladesi.
Active holidays around Dunedin
Enjoy the beaches, the promenade, relax by the seaside, practise some water skiing, surfing, swimming, kayaking or stand up paddle surf. For more sport, go to a baseball game and follow the major league games when you are in town. The diner scene will activate your senses offering some of the best dining eateries and menus in Tampa Bay. For outdoor lovers, the miles of trails will make their day.
Travellers and activities
Dunedin for picture-perfect beaches lovers
The stunning beaches of Dunedin everything can amaze the most experienced traveller. Stretches of white powdered sand, pristine waters and beautiful palm trees as the background for the perfect picture. Accessed by boat, the untouched nature of Caladesi Island boast some of the most stunning beaches on the planet. The other top-rated beaches are the ones in Honeymoon Island State Park, a natural barrier island to enjoy swimming , hiking, and bird-watching. If you stay until the sun sets behind the horizon you will be in for a special treat. The sky will change slowly from blue to red, yellow, orange, pink and purple. Do not miss the opportunity to catch the sunset!
Dunedin for family holidays
Dunedin is the ideal family destination where children will always have a myriad of activities to choose from including those to share with adults. Practice some water sports or have a fun day on the beach. Get daddy to push your swing or go down the slides at Edgewater Park or Amberlea Park. Enjoy some great interactive activities at Kiwanis Sprayground, a water playground featuring colorful, action-packed games with fantastic devices to spray, dump, pour or gush water. You can dodge a mouth-water-shooting crocodile, have fun at the pirate ship and enjoy the flower water showers! Beat the heat and have fun under the sun!
"Did you know Honeymoon Island and Caladesi was once one island until they were separated by a hurricane in 1921?"
Top 5 travel tips in Dunedin
1. Stroll along the Dunedin Causeway
The Dunedin Causeway is an easy and nice 2.5-mile route from Bayshore Boulevard to the entrance of Honeymoon Island State Park. The Causeway is lined by water on each side and it is the favourite destination for sunbathing, fishing, and watercraft activities. But the most common activities are walking, running and cycling. Take your time and enjoy the views.
2. Buy colourful, tasty and varied produce from the market
Fridays and Saturday mornings are for shopping at the market nestled in John R. Lawrence Pioneer Park. This is a popular meeting point for tourists and locals alike for fresh produce and unique gourmets items. Events are also running and Greg and Tiffany make sure every visitor is assisted so they do not miss anything happening at the market. To enhance the capacity for sustainable food production, processing and distribution by addressing the educational needs of producers. Enjoy your shopping time and bring home the best fruits and veggies from the local farmers.
3. Golf under the sun of Florida
Golf lovers always appreciate a good game with great views and lovely weather. Dunedin, boasts a driving range at Stirling Park where you can also take some lessons. An 18-hole Golf Course is open to members and public in general in the Dunedin Golf Club. Book your slot and enjoy your favourite sport, improve your swing and have an incredible time surrounded by lush green fairways and incredible views.
4. Why are there so many oranges all over the town?
Since the late 1800s, Dunedin has a long tradition of orange groves, citrus packing and oranges. There is also a huge The Skinner and Douglas families two big names in this industry and they created beautiful labels for the products, now kept at the Dunedin Historical Museum as vintage labels. Steven Spathelf is a local artist who has admired, collected and has been inspired by these labels and the designs. In 2009 he thought of bringing these vintage labels to life so he and Marsha Goins painted oranges around the town centre. The reaction to these paintings was overwhelming and it brought back the link with oranges that the town once had. Take a walk around town and spot the nearly over 800 oranges! Such a fun afternoon that is.
5. Sail away
The marina of Dunedin is the central point for those who love sailing. Rent a boat for a day, moore your own yacht or improve your sailing skills. The women's sailing association called Dunedin Windlasses is designed to help women improve their sailing abilities, sponsor the races they take part in and to enter competitions with other women's clubs. The DYSA encourages people to take part in sailing as a community-based program and the Sea Scouts Ship 956 show teenagers some life skills on a boat and on the water. Get into the sailing world, learn and enjoy.
FAQs: Holiday Rentals & Lettings in Dunedin
How much does it cost to rent a holiday letting in Dunedin?
The coronavirus has severely impacted the travel industry. Based on our 2020 data, Dunedin has an annual average price of £200.71 per night.
When are holiday rentals cheaper in Dunedin?
According to our most recent historical data, the months with the cheapest prices in Dunedin are November, December, and May, with average prices of £167.91, £169.98 and £185.56, respectively.
When does the price of holiday rentals in Dunedin go up the most?
In 2020, the month that had the highest annual average in Dunedin was April, with an average price of £219.46 per night. This was followed by February, with an average of £216.96, and September, with £213.58.
Is Dunedin a good location for a last-minute getaway?
If you decide to discover Dunedin, we recommend organising your travels ahead of time because it is usually very high in demand, with an annual average occupation of 85% in the year 2020.
When are there fewer rental options available in Dunedin?
According to data from 2020, the months when it is most difficult to find accommodation in Dunedin are, in order, February (with 1% of available rentals), March (6.5%), and January (7.5%).
How many holiday lettings does Holidu have in Dunedin?
In Dunedin we work with 5 different partners to give you a choice of 740 properties, so you will not be short of options!
Holiday destinations nearby
Holidu compares hundreds of websites to find your perfect holiday rental for the best price.