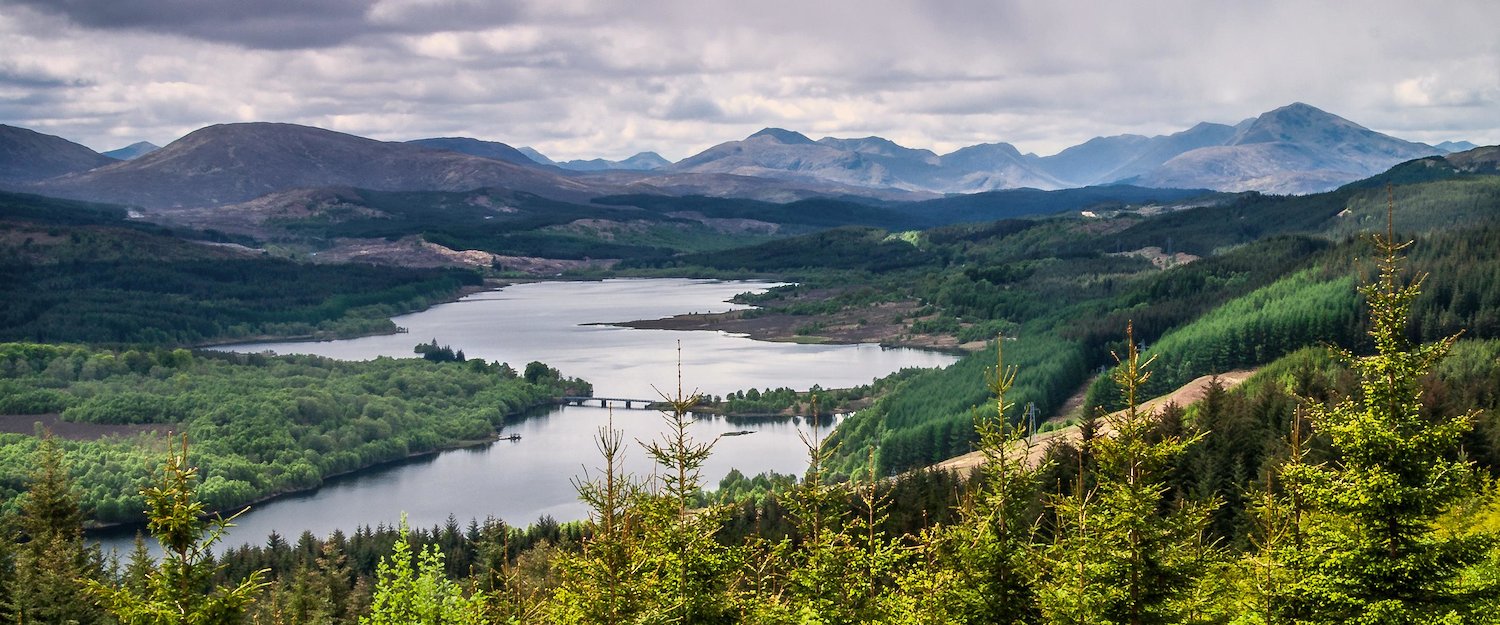 B&Bs in Inverness
91 properties for B&Bs. Compare and book at the best price!
Popular B&Bs in Inverness
Highlights in Inverness
High quality Scottish cuisine
Fun go-karting circuits
Colourful sub-tropical gardens
Various outdoor activities
Most popular amenities for B&Bs in Inverness
Other property types in Inverness that might be interesting:
B&Bs in Inverness
Attractive B&B in the city centre and on the outskirts
Widely known as the "capital of the Highlands", Inverness is home to some of the best B&Bs! You will find properties close to the bustling city life and on the outskirts of the city in the countryside, which will provide you with a top-quality stay! Inverness, despite being a small city, will surprise you with a range of things to do that you are sure to love. The city is steeped in mystery and Scottish history of great importance, as well as a great art scene with museums and galleries, plus a multitude of shops.
Modern and cosy B&Bs with beautiful gardens and high-end spaces
Inverness has plenty of fantastic B&Bs to choose from. You can stay in the centre and enjoy views of the city, as well as pleasant experiences in the surrounding countryside, within easy reach of the city. The 6-star properties with a high standard of modernity feature a living area with a flat-screen TV, luxury kitchens and bathrooms, amazing decor, spotless and spacious rooms, and a clean and welcoming atmosphere. Outside, you will find pleasant gardens and terraces with dining areas to enjoy freshly cooked breakfast
Travellers and activities
Inverness for outdoor lovers
If you love outdoor thrills, Wildwoodz Adventure Park should be at the top of your list. Rated 5 stars, the activity centre offers activities such as laser tag, paintball, archery and much more for the day. You can have fun with bushcraft courses and experience ancient survival skills. Northern Xposure also offers outdoor adventures, ranging from canoeing expeditions to a day in the mountains. You can experience the wilder side of Scotland in an experience with experienced guides. And for a mountain biking holiday, H+I Adventures will take you to some of the most unspoilt corners of the Highlands to see the most beautiful scenery.
Inverness for watersports lovers
For water-based activities, River Ness Rafting Company offers scenic rafting trips on the River Ness. You'll hear the history and features of the landscape as you paddle through the countryside. Experiences last between one and two hours, so you'll have plenty of time to take in the scenery. However, Explore Highland also offers a range of paddling activities for all abilities and ages. From canoeing, kayaking and stand up paddleboarding to guided tours lasting half, full and multi-day. You can experience the ultimate paddling adventure in the stunning scenery and wildlife of the Scottish Highlands like never.
Inverness is one of Europe's fastest-growing cities and the most northerly city in Britain.
Top 7 travel tips in Inverness
1. Spend a quiet day out at Inverness Botanic Garden
Located in the heart of the city, Inverness Botanic Gardens is the perfect place for a peaceful break surrounded by gardens, ponds, and wildflower meadows. Discover this green gem offering formal gardens, tropical house, and cactus house, and experience different types of gardens. You will find a warm and humid atmosphere, a variety of subtropical plants, a waterfall and a koi pond in the Tropical House, while the cactus house showcases an award-winning range of cacti.
2. Drive at full speed at Inverness Kart Raceway!
Five-star awarded Inverness Kart Raceway is a state-of-the-art, fully modernized indoor karting track with the latest technology. Put on your helmets and race your way to victory! During your holiday in Inverness, you shouldn't miss out on this attraction and drive the fun circuits suitable for ages 8+. You can compete against your friends or family and get your name on the lap record list. If the rain has ruined your plans, this is the best place in town to have fun.
3. Cruise around world-famous Loch Ness
Steeped in history and mystery, Loch Ness is a must for any visitor to Inverness! Embark on a journey with Loch Ness by Jacobite, venture into the iconic loch that is home to the monster called Nessie and spot a glimpse of this enigmatic creature. You'll hear hundreds of myths about Scotland's most famous legend and visit Urquhart Castle, one of the country's most popular attractions. The fortress is situated on the north-west shore of Loch Ness and offers stunning views of the loch.
4. Enjoy fine dining at The Mustard Seed
Situated on the picturesque banks of the River Ness, The Mustard Seed is considered one of Inverness' favourite restaurants. Book a table, enjoy the elegant ambience and European dishes with a local twist. The restaurant has a terrace and an extensive menu offering a variety of delicacies made from the finest Scottish ingredients that will delight you. On the dinner menu, you will find Crispy Smoked Salmon parcels, Grilled Broccoli wrapped in Prosciutto, Rib-eye Steak, Salmon Fillet and much more.
5. Taste the delicious cocktails at The White House
The White House is one of the best cocktail bars in Inverness that you can't miss! With delicious premium cocktails, enjoy the spirits and relaxing atmosphere. The imaginative range of cocktails offers some like the Vanilla Espresso Martini with Absolut vanilla vodka, vanilla syrup and espresso; and fruity ones like the Le Gran Rouge with Absolut Vodka, strawberry liqueur, melon liqueur, fresh lime juice and cranberry juice. In addition, the place also offers wines, beers, and spirits for a special occasion.
6. Cycle the thrilling Abriachan Trail
With 530 hectares of forest and mountainous terrain, mountain bike the Abriachan Trail. The site includes 14 km of good, solid surface mountain biking trails for everyone to enjoy. You can do the green trail if you are a beginner, or the 7 km blue trail. But If you are an expert, the 4 km of red trails will allow you to go up and down steeper slopes. As you cycle, enjoy the 360-degree panorama of Loch Ness and the Monadh Liath Hills — it's a beautiful sight to behold.
7. Visit the mystical and dazzling Fary Glen
Situated a short distance from the village of Rosemarkie, Fairy Glen is a magical forest to visit. A long time ago, local children used to decorate the springs with flower offerings for the fairies to keep the water clean. During your visit, look out for the magical waterfalls in the area and the 'Money Tree', which has coins stuck in its bark that was also an offering to the fairies. A walk along the beautiful forest paths will give you a mystical aura as if you were in a fairy tale.
FAQs: B&Bs in Inverness
Which types of facilities can you typically find in the B&Bs in Inverness?
In regard to the facilities offered by Holidu, it appears that the B&Bs in Inverness offer everything that holiday-makers search for! Here, the B&Bs generally offer a variety of amenities, the most popular being: Wi-Fi (95%), garden (54%), and balcony (14%)...Not bad, right?
How are the B&Bs usually rated in Inverness?
The B&Bs in this destination receive good feedback from travellers. 57% of B&Bs have a rating of 4.5 stars, which suggests that here, you won't have difficulty finding a B&B for your next holiday!
Are the B&Bs in Inverness suitable for holidays with children?
According to the Holidu database, 47% of B&Bs in Inverness are suitable for holidays with children, it will therefore not be difficult to find the ideal B&B for you and your children.
Are the B&Bs in Inverness suitable for holiday-makers who wish to travel with their pets?
Generally, less than 10% of B&Bs in Inverness accept furry friends. We can therefore say that there are better destinations in the United Kingdom for our four-legged friends.
Do the B&Bs in Inverness often have an internet connection?
Of course! According to Holidu's data, 95% of B&Bs in Inverness offer Wi-Fi. It is therefore no problem for you to will be able to access your emails and favourite social media sites at any time!
How much does it cost on average for B&Bs in Inverness?
A high percentage of B&Bs in Inverness (83%) in general cost less than £100 per night. This is the dream destination for booking an affordable B&B!
Are the B&Bs in Inverness suitable for stays with several people or better for a holiday as a small group?
According to Holidu's data, 100% of B&Bs are made for couples. So this is the perfect destination for couples on holiday. Ready for a weekend away together in Inverness? Don't delay to book!
Holiday destinations nearby for B&Bs
Holidu compares hundreds of websites to find your perfect holiday rental for the best price.