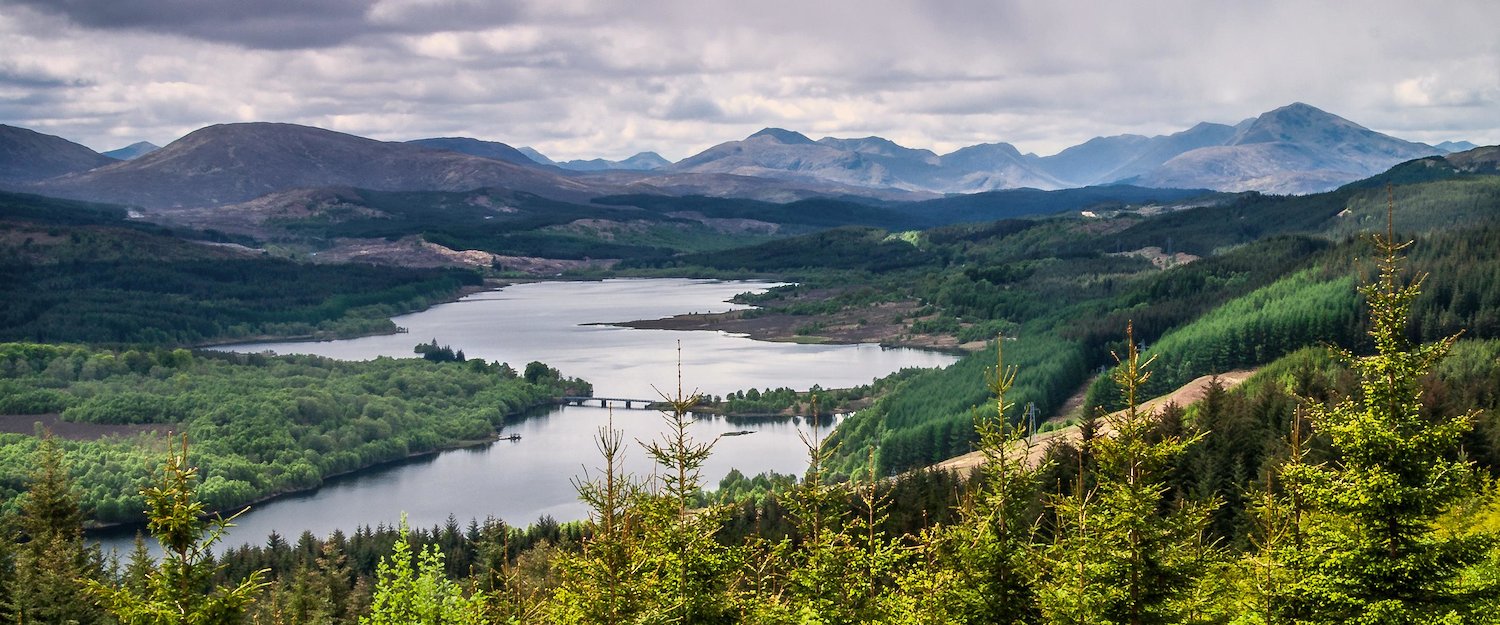 Cottages in Inverness
31 properties for Cottages. Compare and book at the best price!
Popular Cottages in Inverness
Find Cottages in Inverness
Highlights in Inverness
Fantastic city in the Scottish Highlands
Wonderful region full of natural wonders
Amazing attractions for all kinds of visitors
Incredible locales, establishments and shops everywhere
Exquisite plates and dishes for all tastes
Most popular amenities for Cottages in Inverness
Other property types in Inverness that might be interesting:
Cottages in Inverness
Amazing traditional and contemporary settlements available for you
Right by the centre or scattered on the riverside, the fantastical cottages in the city of Inverness are excellent alternatives to experience a carefree break surrounded by the wonderful nature of the Scottish Highlands. Check all the stunning options and enjoy a peaceful getaway with that special someone or an action-packed adventure along with friends in the mystical territory of Scotland!
Incredible cottages filled with all the best amenities
In the astonishing city of Inverness, visitors from all over the world will be able to find stupendous cottages jammed with incredible features. Whether you're travelling with your couple, family or friends, these properties will be the best option to accommodate all your companions in the most comfortable ways. Look through the amazing options and enjoy breathtaking views, spacious gardens and even soothing saunas that will take your holiday experience to the next level. Book your tickets and join this life-changing opportunity!
Travellers and activities
Inverness for nature enthusiasts
Being surrounded by a variety of natural sceneries, the city of Inverness is a great place to encounter and learn about the diverse species of flora and fauna that Scotland preserves on its territory. Starting with the realm of flora, the green spaces of Inverness Botanic Gardens are the perfect places to get to know different flowers and plants of the world while exploring savannah-themed areas, beautiful tropical houses filled with exotic species as well as spacious areas filled with breeds commonly found in the country. Moving on to animals, Dolphin Spirit Inverness presents one of the best attractions of the region, offering exciting tour guides and fun boat rides where tourists can admire all breeds of whales, sea lions and dolphins while cruising the Caledonian Canal. For nature lovers and animal fanatics alike, Inverness is the perfect holiday destination to enjoy a magical connection with nature.
Inverness for museum lovers
Besides presenting a wide variety of natural sceneries, Inverness also offers several exponential sites where the history of the Highlands and Scotland is told through magnificent pieces of art and memorabilia. Both related to the country's Regiment and the life of the soldiers after the Battle of Culloden, the museums known as The Highlanders and Highland Aviation feature an immense amount of military artefacts and archives as well as aviation memorabilia from which tourists and visitors can learn about the terrible past that the country had to face to become the wonderful land that it is today. Also featuring large photo collections and interactive exhibits, even the fussiest of tourists will have fun exploring the numerous expositions available. Give the wonderful exponents of Inverness a chance and enjoy informative and fun experiences this holiday season.
It has been proven that out of all the United Kingdom's territory, Inverness is the most Northerly city.
Top 7 travel tips in Inverness
1. Spend an action-packed day on Inverness Castle
Offering vast green spaces for picnics, excellent walking trails suitable for the whole family, numerous areas full of information about the structure's history as well as an observation tower with breathtaking views of the area, Inverness Castle is one of the most promising landmarks in all the city's territory. While passing by the region, make sure to take some time off your schedule to explore Castle Street and learn a little more about the Scottish city of Inverness.
2. Organise a scavenger hunt of landmarks and tour the symbolic monuments of the city
Featuring numerous monuments and memorials throughout its territory, Inverness is the perfect city to arrange a treasure hunt for landmarks and statues. Some of the most visited options are the Mercat Cross, thanks to its central position in the region, as well as the Flora MacDonald Statue and the War Memorial of Cameron Highlanders, due to their courageous wartime contributions that helped set peace in the city and the country as a whole. If you have little time to explore or are interested in learning about the history of Inverness, a tour of the city's emblematic sites is the best option to enjoy.
3. Explore the Scottish Highlands wandering John o' Groats Trail
Besides being the perfect place to relax and unwind, Inverness is also the starting point for the John o' Groats Trail, a 147-mile path that runs the length of the Scottish Highlands coastline. Divided into fourteen sections, both active tourists and dedicated walkers who are up for a challenge will be able to enjoy this grandiose journey and the beautiful views that accompany it. Pack your most comfortable trainers and explore the Scottish coastline on foot from the beautiful city of Inverness.
4. Enjoy a superb performance on Eden Court Theatre
Going from classical ballet performances to up-beat rock shows, the Eden Court Theatre, located on Bishops Road, is the perfect spot where to enjoy an entertaining presentation on a free day. Also featuring a renowned restaurant with top-quality dishes, this building is the ideal location where to spend a whole afternoon having fun with your companions. While spending a holiday in Inverness, visit the Eden Court Theatre and purchase tickets for the presentation that catches your attention the most.
5. Experience the city's nightlife in Inverness's bars and pubs
Always offering excellent live music and welcoming atmospheres, the pubs and inns of Inverness are incredible spots in the city where visitors and tourists can enjoy authentic Scottish nights out. Commonly frequented by locals, Gellions Bar and The Ironworks are superb sites of the area where unique and exciting experiences can be enjoyed, whereas establishments such as Hootananny and The Malt Room are renowned alternatives that present more peaceful environments where to enjoy a soothing drink with your friends. Whether you and your companions are up for a thrilling night or a chill evening, Inverness's bars and pubs will always guarantee you an outstanding experience. Don't miss out on the fun and celebrate all night long in the Scottish Highlands!
6. Treat yourself to a shopping spree on The Victorian Market
Brimming with souvenir and gift shops, jewellery stores, clothing boutiques, decorations and ornaments locales as well as accessories establishments, The Victorian Market is an old-fashioned shopping centre where tourists, as well as locals, will be able to find items of all kinds at the most affordable prices. Being located on Academy Street, this shopping mall can be found right in the heart of the city, presenting visitors with incredible shopping opportunities right after fabulous days full of tourism. For a quick shopping spree or an amazing session of retail therapy, a trip to the Victorian Market is always recommended when visiting the city of Inverness.
7. Don't head back home without visiting the iconic restaurants of the city
The eateries and restaurants of Inverness promise incredible experiences for those tourists who want to sample the flavours of Scotland and those visitors who crave something delicious, new and exotic. Mostly acclaimed for their diversity of dishes and high-quality products, The Kitchen Brasserie and Coyote's Inverness are the places to go for a real taste of Scottish and UK food, whereas locales such as the Revolution Bar and Cheese & Tomatin expand their horizons and invite you to savour flavours from all over the world. After visiting the most emblematic places in the city, check out the various restaurant options and complete your holiday experiences enjoying the plates and dishes that Inverness offers you!
FAQs: Cottages in Inverness
Which types of amenities can you typically find in the cottages in Inverness?
Among the amenities you can find on Holidu, it appears that the cottages in Inverness have everything that travellers desire! Here, the cottages generally include a variety of amenities, the most popular being: Wi-Fi (93%), garden (49%), and fireplace (21%)...Pretty cool!
How do travellers usually rate cottages in Inverness?
The cottages in this destination receive many good reviews from travellers. 51% of cottages have a rating of 4.5 stars, which means that here, it is possible to find a cottage for your next trip!
Are the cottages in Inverness child-friendly?
Holidu's data reveals that 21% of cottages in Inverness are suitable for holidays with children, it will therefore be easy to find the ideal cottage for you and your children.
Are the cottages in Inverness suitable for holiday-makers who wish to travel with their pets?
For sure! In Inverness, 28% of the cottages give you the opportunity to bring along your furry best friend, 49% also have a garden!
Do the cottages in Inverness generally come with Wi-Fi?
Yes! According to Holidu's database, 93% of cottages in Inverness have an internet connection. So don't panic, you will be able to stay connected throughout your stay!
How much does it cost on average for cottages in Inverness?
A big percentage of cottages in Inverness (47%) cost less than £100 per night. Therefore, this destination is perfect for finding a cheap cottage!
Do the cottages in Inverness often come equipped with a fireplace?
Yes! According to the data collected last year, a good amount of cottages in Inverness . This is the destination you need to head to during the winter months!
Are the cottages in Inverness suitable for trips with several people or better for an escape as a small family?
According to last year's Holidu data, 79% of cottages are made for up to four guests. Approximately 79% of the cottages here include at least two separate bedrooms. Inverness is the perfect destination for going in small groups, with family or friends!
Holiday destinations nearby for Cottages
Holidu compares hundreds of websites to find your perfect holiday rental for the best price.