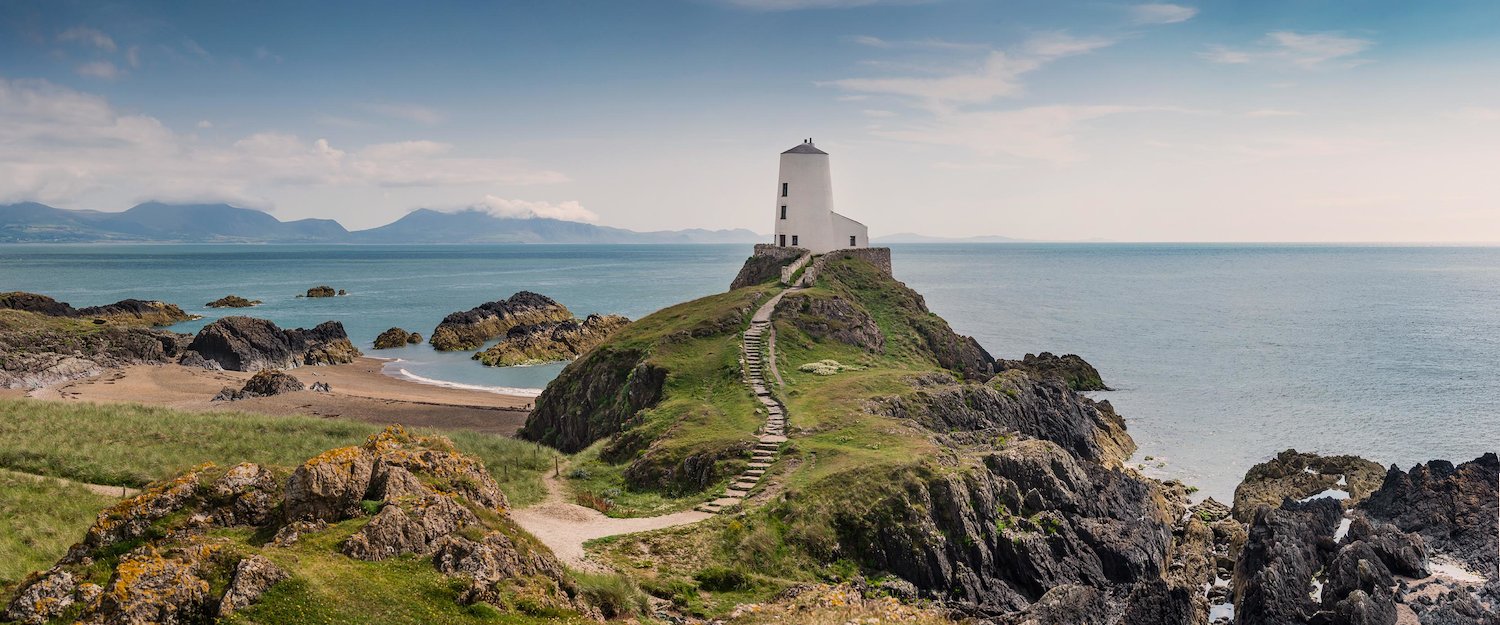 Cottages in Aberdovey
20 properties for Cottages. Compare and book at the best price!
Popular Cottages in Aberdovey
Find Cottages in Aberdovey
Highlights in Aberdovey
Paradise beaches
Beautiful golf courses
Fun boat tours
Exquisite food
Unique sea views
Most popular amenities for Cottages in Aberdovey
Other property types in Aberdovey that might be interesting:
Cottages in Aberdovey
Fantastic cottages on the Aberdovey peninsula
Located Northwest of Wales, in the county of Gwynedd, is Aberdovey, a spectacular place with wonderful cottages, surrounded by impressive and imposing beaches, which give you unique and beautiful sea views it also offers the opportunity to perform many water sports or tours By boat, as well if you like golf then this is the perfect place to play with your family or as a couple, in addition, at only a few meters from this amazing place you can find national parks and cultural and artistic attractions to enjoy.
Fascinating and modern cottages by the sea
The wonderful Aberdovey offers its visitors a great variety of styles cottages from the simplest to the most modern with sophisticated finishes located very close to the sea, to enjoy the relaxing sound of the sea and beautiful sunsets and sunrises these include a fully equipped kitchen with dishwasher, washing machine, fireplace, comfortable rooms, large garden, off-road parking, free WI-FI, ideal for the whole family and friendly with pets, very close to pubs or bars in the town less than 1 mile.
Travellers and activities
Aberdovey for sea lovers
This is the right place for you, if you love the sea and enjoy all the activities it has to offer, in Aberdovey you will find a lot to do, from warm and long walks along the seashore enjoying a spectacular view or guided boat tours Through the area, and its surrounding places such as the Snowdonia national park, you can also visit the beautiful island of Anglesey, where you can do water sports such as canoeing, rowing, fishing and if what you really like are adventures of risk and excitement this cosy peninsula It also has attractions such as climbing for you, and for those who want to relax they can take a barefoot walk on the shore of Aberdovey beach.
Aberdovey for families
Although Aberdovey is a small, uncrowded and quiet town, it does not mean that it is not a special place to share a holiday and enjoy with the company of your family, here you can find a pleasant environment to relax in contact with nature and the sea, visiting wonderful beaches, and its neighbouring parks such as the Ynyslas, Cors Fochno, or simply enjoy a delicious ice cream in the very famous and acclaimed The sweet shop from Aberdovey. Make up your mind now and book with us any of our splendid cottages on the beach where you will enjoy a unique and memorable holiday full of fun moments.
The town of Aberdovey is so small that it has around 517, and borders the coast of the Irish Sea
Top 7 travel tips in Oxfordshire
1. Walk along Aberdovey beach.
Aberdovey is a quiet place to rest, surrounded by a spectacular sea where its crystal clear waters and soft sand like sand make it an extraordinary favourite place of its locals and its visitors to share with the family or your partner, here you can take a quiet walk, play, run, and the best of all is that this paradisiacal location has restaurants, shops and bars in its vicinity, to continue a day of well-deserved rest.
2. Explore the Flora and Fauna
The Dyfi biosphere is an impressive UNESCO natural reversal, if you want to explore and learn about the wildlife of this area, then you should visit this place here you will discover trails, mountains, forests, coasts to explore, and you can also appreciate the unique fauna that this area has, since every year hundreds of species of birds arrive in immigration, such as eagles, hawks, you can also meet the beautiful dolphins on the beach, also you could stumble upon the exotic butterflies of the region, an excellent tour to explore nature.
3. Enjoy the Aberdovey golf course
If you are an avid golf fan or just want to have a different time, you should visit the Aberdovey golf course, located in the Top 100 in the UK in places to visit, this course is the most luxurious and enchanting you will find surrounded by spectacular views to the sea, extended along the entire coast, has a pleasant and charming atmosphere, this site guarantees you a day of total fun with family and friends on its total 18-hole course, near the sea. You won't regret it
4. Visit and shop at the Aberdovey ArtWork
If you are looking for unique pieces of crafts and with the cultural touch of the area, you should visit the Aberdovey ArtWork, it is a non-profit organization where a great variety of crafts made by professionals and local artists of the zone are exhibited for sale. Around this splendid place and you will find objects and unique pieces made of glass, ceramics, wood, metal, jewellery, books, I assure you that in this place you will find something for yourself, your family, your home or a beautiful gift for that special someone. Also, it does not matter if you have to go back home you can still shop on its webpage.
5. Walk in Lyn Bargos Gardens
Walk and delight in the mysterious garden of Lyn, and discover the mysteries that surround its beautiful lake, this place is unique in Aberdovey as it is the scene of an ancient Celtic legend of the great King Arthur, who tells that he would kill the terrible beast that had whipped the people of Aberdovey and everyone who walked around the lake of this river. Awaken your adventurous spirit and dare to take a relaxing walk around the lake in company with family or friends to learn even more about the well-known mythical legend, and live an enigmatic experience.
6. Have lunch and dinner at the Wynnstay Restaurant.
This charming restaurant located in the hotel with the same name, is a very popular place among locals and their visitors, here you will find a cosy place with the best atmosphere and British food in the area, with options also if you are vegetarian or if you like food gluten free, you can share a delicious pizza with your family, or you can also share an exquisite glass of wine with your partner on the terrace of the premises with beautiful views of the countryside, making this place the perfect place for a romantic dinner.
7. See Ynyslas Sand Dunes on the Aberdovey border
Aberdovey is a beautiful little village with many natural attractions to enjoy, however you can explore its surroundings it also has much more to offer and to visit, go to the Ynyslas Sand Dunes, a large reserve of flora and fauna, such as the beautiful orchids in the swamps. This place is open to its visitors from Easter to September. Come to this unique place home to a great variety of plants and animals to enjoy with the family. Dare to discover the hidden wonders that Aberdovey, Wales has for you.
Top 7 travel tips in Polperro
1. Explore the Polperro Heritage Museum of smuggling and fishing
The most important economic activity in Polperro is fishing, formerly there were 3 factories on the shore of the harbour that were in charge of developing this business, currently one of them is the headquarters of the Polperro Heritage Museum of Smuggling and Fishing, this place tells the story of fishing in this small village, through an impressive collection of 19th century photographs and 18th century objects and articles. You will also discover a little about the history of smuggling in Polperro and how its smugglers passed merchandise at the risk of being captured and how those days ended in the 19th century. If you are in Polperro you must come to this museum to take a piece of its history.
2. Discover the Art foundation in Polperro
This relatively new foundation was created in 2001 by young artists from the town of Polperro, in order to express local art that reflects the culture of the town, recently moved to a larger and more comfortable space, you can find it in the old school located in the Hall Village next to Crumplehorn inn, surrounded by beautiful gardens, you must know this place to appreciate its artistic culture, additionally this place is completely friendly with pets.
3. Have fun at Model Village Land of Legend.
This spectacular and huge model of the town of Polperro is a beautiful tourist attraction to spend with the family especially if you have children, here you will learn a little more about the history of Polperro, its terrible floods and how the coast and its surroundings have been renovated. At the start of the tour enjoy a puppet show at Land of Legend, where you will be told stories of pirates and smugglers from Cornwall, the total tour is approximately 1 hour worth visiting.
4. Have fun at The British Legion
Definitely, Polperro is a place with historical and cultural rigour, however it also has a lot to offer to enjoy a night out with friends or with your partner, one of these wonderful places is its well-known British Legion, where you can have a fun and pleasant time with a good atmosphere and music, to play with darts, billiards, and if you like soccer games, here you can see the game of your favourite team tasting delicious and exotic drinks with or without alcohol at very affordable prices, it is not needed to be a member to be received at this location. So if you are visiting Polperro, come to this legion and spend a different night
5. Walk through Cornwall
This quiet walk makes a circular tour of the village of Polperro and visits other areas of Cornwall, starting through the small streets of the village, passing by the harbour and the famous fishing museum, taking the route along The Warren coast, up to the lighthouse and reaches the cliff chapel, then descends to enter Polperro again. The route takes about half a day, take advantage of this beautiful tour to appreciate the beautiful views of the coast and take thousands of photographs to remember this incredible place.
6. Take the hiking trail on the south west coast.
If you are a nature fan, and you would love to taking a relaxing walk, then you should go to the Southwest coast path, and take this spectacular route, even though some of its routes are steep or rocky, it is worth doing this pleasant walk in the company of family or friends you could also take your pet to this amazing tour and presences the most beautiful views of the coast to photograph
7. Visit and shop at the Ebenezer Gallery
If you love art, Polperro has for you a place that you must visit, the Ebenezer Gallery, although it is simple, it has the latest collections of paintings from all contemporary artists in Cornwall, it also has the exhibition of large number of objects and Unique pieces that can be bought at a good price, such as wildlife fabrics, ceramics, wood and much more. If you are looking for a gift for relatives, friends or loved one, with the touch of Polperro culture, definitely this is the right place to shop.
FAQs: Cottages in Aberdovey
Which types of amenities can you typically find at the cottages in Aberdovey?
When looking at the facilities offered by Holidu, it can be said that the cottages in Aberdovey offer everything that travellers need! Here, the cottages generally offer a variety of amenities, the most popular being: garden (87%), Wi-Fi (80%), and view (47%)...What more could you want?!
What are the reviews like for the cottages in Aberdovey?
On average, the cottages here are pretty well rated. According to Holidu, 20% of cottages have a rating equivalent to or higher than 4.5 stars. This is a fairly high percentage which allows us to confirm that there are quite a few which are very enjoyable and will be the perfect choice for your next holiday.
Are the cottages in Aberdovey child-friendly?
According to information from last year, 40% of cottages in Aberdovey are suitable for families with children, it will therefore be easy to find the perfect cottage for you and your family.
Are the cottages in Aberdovey suitable for travellers and their pets?
For sure! In Aberdovey, 47% of the cottages are pet-friendly, and 87% even have a garden!
Do the cottages in Aberdovey often offer Wi-Fi?
Certainly! According to Holidu's data, 80% of cottages in Aberdovey offer Wi-Fi. You will be able to browse the internet during your stay!
What are the prices like for cottages in Aberdovey?
The majority of cottages in Aberdovey (47%) roughly cost less than £100 a night. This is the perfect destination for booking a cheap cottage!
Do the cottages in Aberdovey usually come equipped with a fireplace or a swimming pool?
Rarely. According to the information collected last year, less than 10% of cottages in Aberdovey are equipped with a fireplace.
Are the cottages in Aberdovey suitable for stays with the whole family or rather for an escape as a couple?
Here, based on last year's information, 40% of cottages are suitable for groups of up to eight guests, and 20% of these cottages contain at least four bedrooms. But 93% of cottages are also suitable for up to four people, and 93% of the cottages have at least two separate bedrooms. This is, therefore, the ideal destination for groups of friends of all sizes!
Do the cottages in Aberdovey have a beautiful view?
13% of cottages have a balcony or terrace, and 47% have a view, but it is not very common, so availability can be selective. If this is a priority for you, you should start your research early, and use the filters to be sure to find the cottage that is perfect for you. However, 87% of cottages in Aberdovey have gardens, where you can bask in the sun. If you like to have lunch or dinner outside, and especially if you like barbecues, 27% of the cottages have them.
Holiday destinations nearby for Cottages
Holidu compares hundreds of websites to find your perfect holiday rental for the best price.