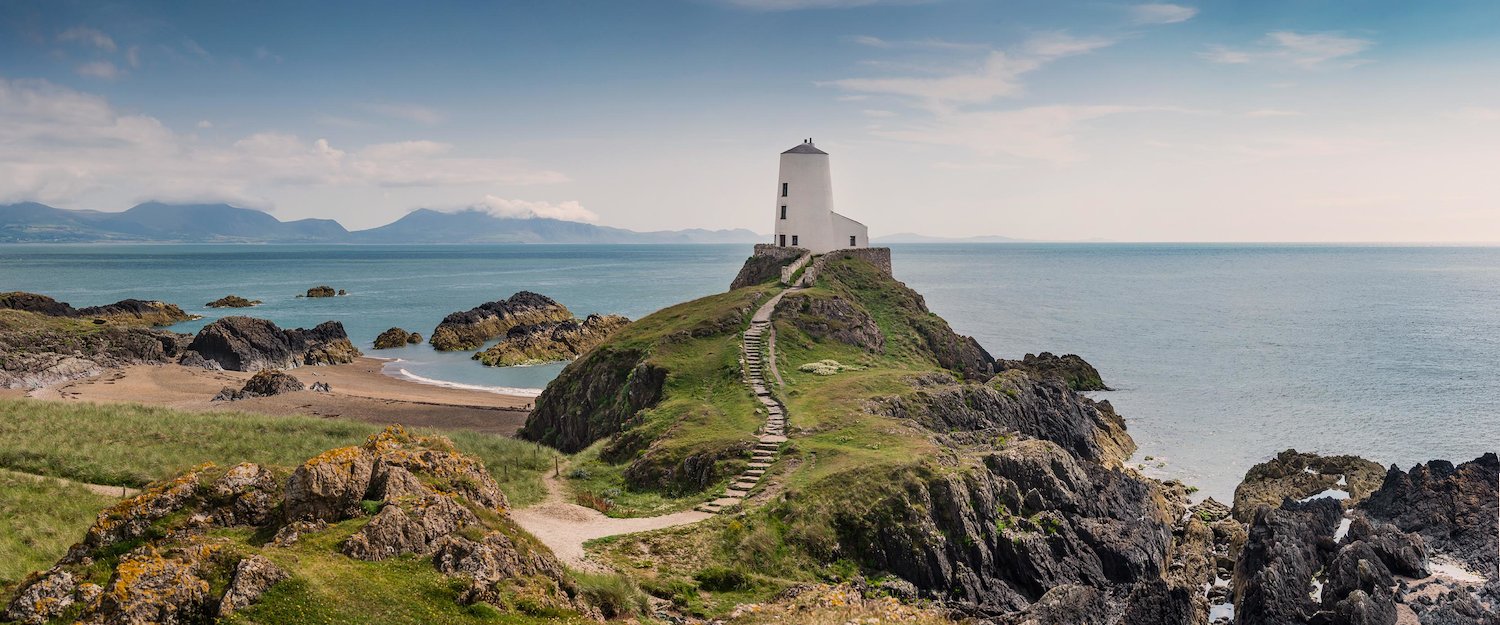 Cottages in Betws-y-Coed
25 properties for Cottages. Compare and book at the best price!
Popular Cottages in Betws-y-Coed
Find Cottages in Betws-y-Coed
Highlights in Betws-y-Coed
Beautiful county surrounded by forests
Gorgeous streams
Ancient and majestic buildings
Medieval and fantasy castles
Enchanting museums
Most popular amenities for Cottages in Betws-y-Coed
Other property types in Betws-y-Coed that might be interesting:
Cottages in Betws-y-Coed
Betws-y-Coed, an unbeatable town you will not want to leave
A corner of the United Kingdom, located in the county of Conwy, that welcomes visitors with its impressive forests. The smell of nature is one of its great attractions followed by its ancient buildings that will make you feel in a fairy tale with every step you take. To enjoy these landscapes that seem to come out of a work of art, Holidu has a variety of cottages, ideal for families, groups of friends and couples. Find your ideal cottage in and around the town centre and within walking distance from restaurants, shops and sightseeing highlights.
Dream cottages to enjoy your stay
Spending your holidays in one of the cottages that Holidu puts at your disposal cannot be less than a dream from which you will not want to wake up. Rural and perfectly designed dwellings to comfort their guests, with all the comforts. Some of the cottages come with gardens where you can relax after a day spent exploring the city, cosy lounges, comfortable and good size bedrooms. The kitchens are the centre of meal time with lovely spaces to share your meals and chat away about your day out. Enjoy the freshness of nature in one of these cottages and recharge your batteries!
Travellers and activities
Betws-y-Coed for nature lovers
Those who travel for natural attractions will find Betws-y-Coed to be their paradise. From dazzling walks to see the Grig Lwyd waterfall to walking on the Zapadores Suspension Bridge or enjoying a day out at Zip World Forest Park. These are just some of the attractions you can visit here. It's all a matter of letting the magic of Betws-y-Coed wash over you and you'll have an idyllic time. Betws-y-Coed has great lakes for sporting and adventurous activities including kayaking or canoeing. Another recommendation is to go into one of the many traditional eating places to delight your palate with the preparation of typical lamb that cannot be missed: cawl.
Betws-y-Coed for culture lovers
If you are one of those who like to know the culture of the places you visit, Betws-y-Coed is the place for you. If you're a fan of castles or majestic buildings, Conwy Castle will grab your attention just by looking at it and imagining how many adventures were not lived within those walls all those years ago. You can also visit the Railway Museum and be amazed by the variety on display. And if you're looking for religious culture, there's nothing better than entering the Church of Santa María and be amazed by the perfection of medieval architecture that doesn't seem to have been built for so long. An experience you will surely want to repeat and invite everyone you know to experience it.
Did you know that Betws-y-Coed is a village in North Wales that is known as the gateway to Snowdonia?
Top 7 travel tips in Betws-y-Coed
1. Gwydir Forest, a magical place Park
Lakes and mountains full of magic. Natural sounds that will make you live an incredible experience. The sight of waterfalls splashing over you if you get close will be the most wonderful thing you can experience. Gwydir Forest is a great option for a fabulous day out, take a leisure stroll and enjoy nature with your loved ones including your furry little friend!
2. Zipworld Forest
A place to take the little ones, and the not so little! This amusement park is literally in the middle of the forest. From rollercoasters to giant swings, there's something for everyone to enjoy here. Show your skills in balance and climbing! Have great fun and let the adrenaline fill your day!
3. Be amazed by the Railway Museum
This is one of the most popular places in Betws-y-Coed for its many exhibits of scale models and real railways. If you are a train lover, in this gallery both children and adults will be amazed by the miniature train tour.
4. Walk through Ty Mawr Wybrnant House
This old house has been in use as a museum for just over 30 years. It was the home of an old bishop so it is considered a place of cultural and religious importance.
5. St Mary's Church
This Anglican church is a must-see for tourists to Betws-y-Coed. Admire the beautiful stained glass windows and stone arches with rock walls and very high ceilings.
6. Feel the vertigo of crossing the Sappers Suspension Bridge
A 1930's construction that will be a challenge for the fearful. It sits above the River Conwy and to reach it you must walk along beautiful paths ideal for taking the best photographs.
7. An unforgettable gastronomic experience
One of the reasons to return to a place like Betws-y-Coed is the local cuisine. The typical dish is cawl, which is a lamb stew prepared with a traditional British seasoning. Besides the local delicacies, you can always enjoy a traditional English breakfast, a Sunday roast or an afternoon tea.
FAQs: Cottages in Betws-y-Coed
Which types of services can you find at the cottages in Betws-y-Coed?
Among the services offered by Holidu, it seems that the cottages in Betws-y-Coed benefit from everything that holiday-makers wish for! Here, the cottages generally have a variety of amenities, the most popular being: Wi-Fi (100%), garden (90%), and view (33%)...Not bad, right?
Are the cottages in Betws-y-Coed suitable for holidays with children?
According to information from last year, 10% of cottages in Betws-y-Coed are suitable for families with children, it should therefore be very easy for you to find the ideal cottage for you and your children.
Are the cottages in Betws-y-Coed suitable for travellers and their pets?
Certainly! In Betws-y-Coed, 33% of the cottages are pet-friendly, and 90% also have a garden!
Do the cottages in Betws-y-Coed generally offer an internet connection?
Of course! According to last year's data, 100% of cottages in Betws-y-Coed offer an internet connection. So no need to panic, you will be able to access your emails and favourite social media sites during your stay!
How much does it cost for cottages in Betws-y-Coed?
A big percentage of cottages in Betws-y-Coed (57%) are less than £100 per night. This is the ideal destination for finding a cheap cottage!
Do the cottages in Betws-y-Coed usually have a fireplace or a swimming pool?
Not always. According to Holidu information, less than 10% of cottages in Betws-y-Coed are equipped with a fireplace.
Are the cottages in Betws-y-Coed suitable for trips with several people or better for an escape as a couple?
Judging by information from Holidu, 86% of cottages welcome small groups of up to four travellers. Approximately 86% of the cottages here include at least two separate bedrooms. Betws-y-Coed is the ideal destination for going in a small group on holiday!
Holiday destinations nearby for Cottages
Holidu compares hundreds of websites to find your perfect holiday rental for the best price.