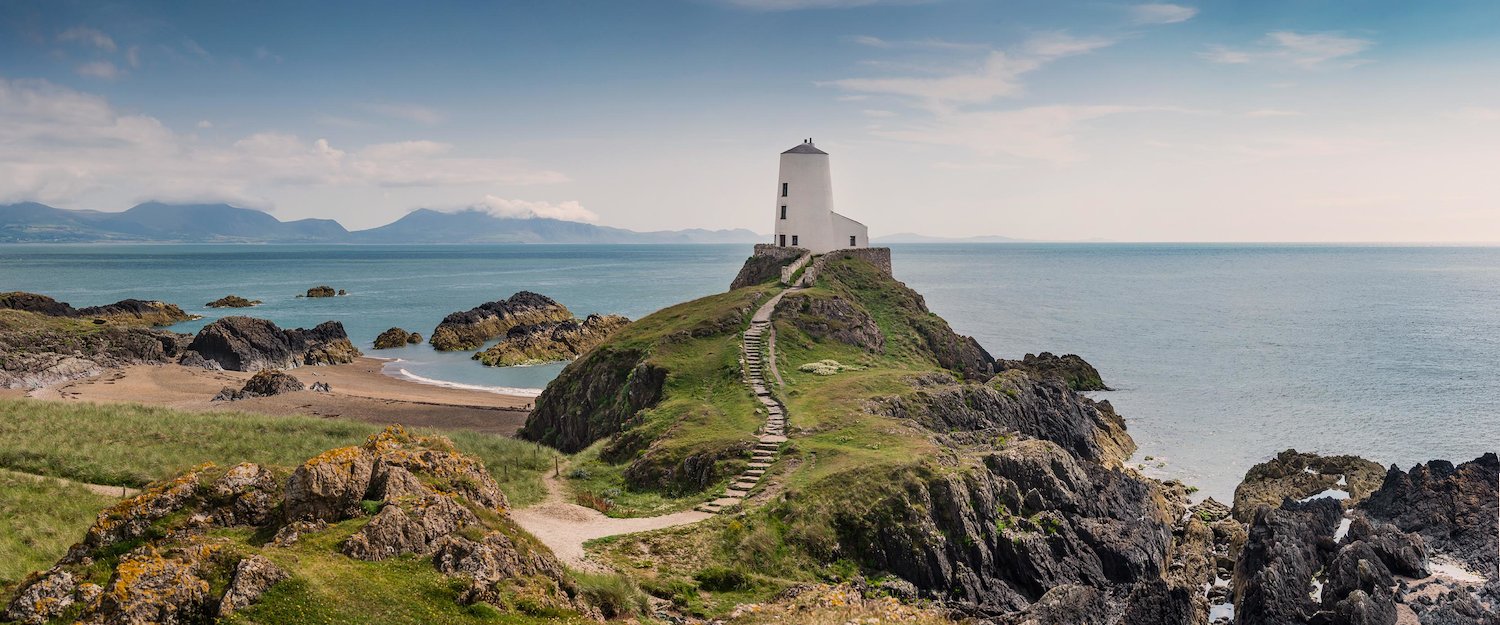 Cottages in Conwy
85 properties for Cottages. Compare and book at the best price!
Holiday Rentals & Lettings in Conwy
Highlights in Conwy
Medieval town
Castle and walls
Beach holidays
Boat trips
Most popular amenities for Cottages in Conwy
Other property types in Conwy that might be interesting:
Cottages in Conwy
Cottages in the historic walled town of Conwy
The most beautiful, the most historic, the most welcoming town in North Wales. It's no wonder Conwy is such a popular weekend destination for urbanites from Liverpool and Manchester, just an hour's drive away, and a traditional summer holiday choice for visitors from far and wide. Few holiday experiences can beat staying in a traditional cottage within the city's medieval walls. Alternatively, if you are looking for a rural cottage, Llansanffraid, just south of Conwy, offers some gorgeous options a stone's throw from fine walks on the shoreline of River Conwy.
Charming cottages to rent
The cottages in Conwy ooze enchantment and charm, with ivy-clad walls, floral decor and bay windows. Many cottages are suitable for families, with up to 4 bedrooms at your service. Choose from detached or terraced properties, all furnished and equipped to a high standard to provide you with the best for your stay.
Travellers and activities
Conwy for castle lovers
Edward I's most opulent castle, Conwy castle is now the town's number one tourist attraction. Walk through the halls and climb the walls for incredible views of the sea and mountains beyond the town and imagine how the men guarding the walls felt during the many battles that make up the castle's illustrious history. The castle features eight towers for you to explore, each offering their own distinctive panoramic view.
Conwy for family beach holidays
Conwy County is considered by many one of Wales' most spectacular coastal regions. The closest beach is Conwy Morfa, boasting wonderful sand dunes and plenty of space to run around and explore, great for dogs, family days out and parties with friends, and plenty of shops, cafes and restaurants close by. Further west up the coastline you are treated to the legendary beach of Penmaenmawr, which boasts an attractive promenade with landscaped terraces, amusement arcades, grassy areas and a children's paddling pool. The perfect family destination!
Conwy for boat trips
Immersed in a watery world, Conwy is a great destination for taking boat trips. Queen Victoria boat trips is a small family run business that offers passenger boat cruises on the River Conwy. Get a unique perspective of the historic medieval town of Conwy and its famous Castle along with breathtaking views of Snowdonia and the surrounding area. Or how about a bird wildlife excursion to get close to the myriad local Heron, Oystercatchers, and Curlews? Cruises run from February to October and are one of Conwy's biggest draws.
"Conwy's spectacular medieval walls are the most complete medieval walls in the UK!"
Top 7 travel tips in Conwy
1. Walk the longest archway in the UK
Laburnum Arch is an astonishing tunnel bursting at the seams with gorgeous golden flowers which come to life every spring, draping downward to create a tunnel capped by a lush ceiling of blossoms. At 180-foot long, the archway is said to be the longest in the United Kingdom!
2. Discover Conwy's inner treasures
THIS 3,500-YEAR-OLD COPPER MINE LIES beneath a hillside near Conwy. Considered the largest prehistoric copper mine in the world, it is referred to as the "the Stonehenge of copper", because of its historical grandeur. Take an unforgettable tour down the ancient maze of passageways and caverns – it is an experience that will stay with you for a long time!
3. Squeeze into the smallest house in Great Britain
The self-proclaimed "Smallest House in Great Britain" is indeed a tiny abode, measuring 10 feet deep and not even 6 feet wide. Experience the luxury of a tiny living area with a water tap tucked behind the stairs, and a bedroom which is barely roomy enough to fit in a small bed!
4. Cross Conwy's historic suspension bridge
Conwy bridge is a classic 1800s suspension bridge and a major element of Conwy's architectural heritage. The bridge leads from Wales mainland to the island of Anglesey. As you cross, look down at the roaring sea below, as it hits the bridge's towers it creates impressive whirlpools!
5. Grab lunch at Edwards of Conwy
Peckish after a morning's exploration of Conwy's architectural delights? Award-winning Edwards of Conwy is the town's number on deli, serving succulent savoury pies, local cheeses and freshly filled baps and sandwiches. Perfect for the quintessential British lunch!
6. Follow it up with an ice cream!
So you've polished off your pork pie and delicious cheese and pickle bap, now it's time to satiate your inner sweet tooth! Parisella's of Conwy, a small kiosk on the quay, sells a wide selection of probably the finest ice cream in Wales. With 60-plus flavours to choose from, you're highly likely to be coming back here every day!
7. Walk the spectacular Conwy town walls
Built at the same time as the castle, the medieval defensive town walls are 1.3 km long and feature 21 towers and 3 gatehouses. The entire complex is wonderfully preserved, and the shifting views over to the castle as you circumnavigate the wall are unsurpassable!
FAQs: Cottages in Conwy
Which types of amenities are offered by the cottages in Conwy?
Among the amenities offered by Holidu, it appears that the cottages in Conwy benefit from everything that holiday-makers desire! Here, the cottages generally offer a variety of amenities, the most popular being: Wi-Fi (92%), garden (86%), and view (29%)...Pretty cool!
How are the cottages in general rated in Conwy?
On average, the cottages are quite highly rated. According to the Holidu database, 38% of cottages have a rating equivalent to or higher than 4.5 stars. A percentage high enough to confirm that there are quite a few that are very enjoyable and will be the perfect choice for your next holiday.
Are the cottages in Conwy suitable for holidays with children?
Judging by the Holidu database, less than 10% of cottages in Conwy are child-friendly. Here, it will most likely be easier to book in small groups.
Are the cottages in Conwy pet-friendly?
Yes! In Conwy, 56% of the cottages accept them, 86% even have a garden!
Do the cottages in Conwy mostly offer Wi-Fi?
Of course! According to the data collected last year, 92% of cottages in Conwy have Wi-Fi. You will be able to stay connected during your stay!
How much does it cost on average for cottages in Conwy?
A big percentage of cottages in Conwy (95%) are less than £100 per night. This is the dream destination for booking a cheap cottage!
Do the cottages in Conwy typically have a fireplace?
Not always. According to Holidu's database, less than 10% of cottages in Conwy offer a fireplace.
Are the cottages in Conwy suitable for stays with several people or rather for an escape as a couple?
According to Holidu's database, 77% of cottages welcome small groups of up to four travellers. Approximately 81% of the cottages here include at least two separate bedrooms. Conwy is the ideal destination for taking your little family on holiday!
Holiday destinations nearby for Cottages
Holidu compares hundreds of websites to find your perfect holiday rental for the best price.