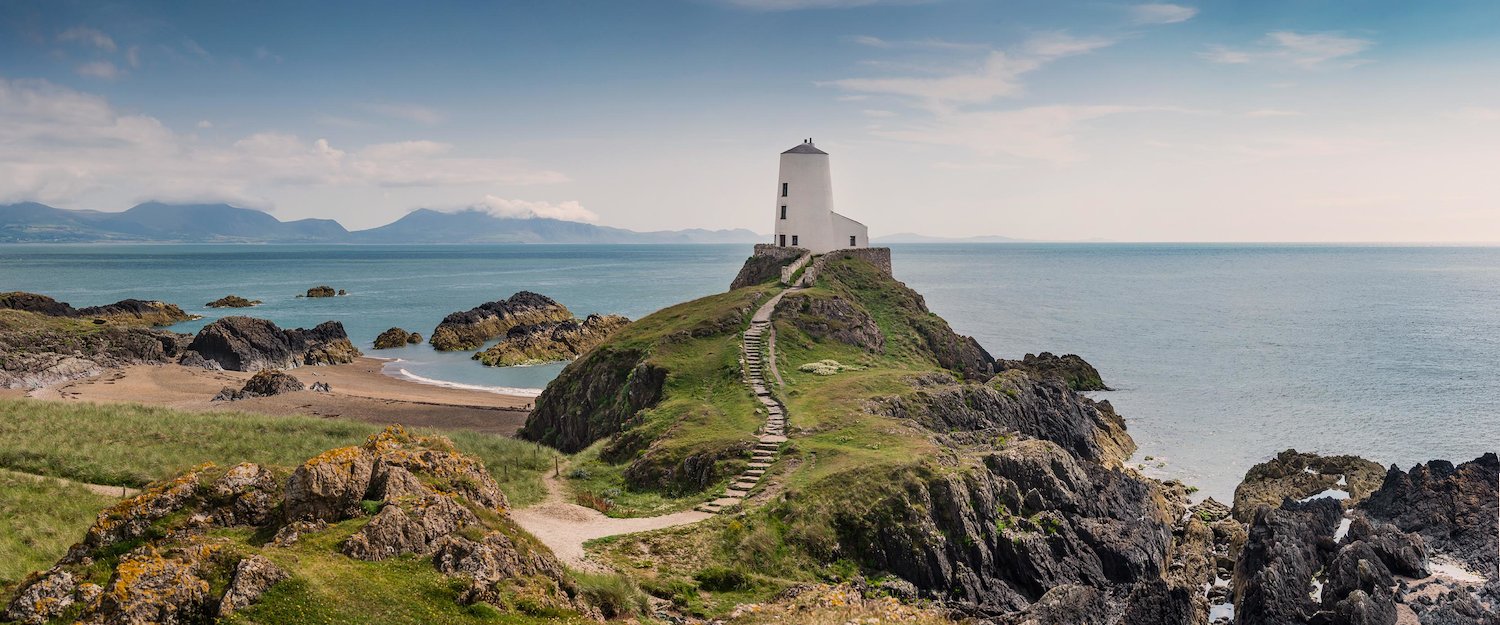 Cottages in Caernarfon
85 properties for Cottages. Compare and book at the best price!
Holiday Rentals & Lettings in Caernarfon
Find Cottages in Caernarfon
Highlights in Caernarfon
Forests with beautiful trails
Historical monuments
Medieval castles
Picturesque villages
Most popular amenities for Cottages in Caernarfon
Other property types in Caernarfon that might be interesting:
Cottages in Caernarfon
Discover the wonders of Caernarfon, a city steeped in ancient history
If you want to enjoy a holiday full of history and ancient culture, Caernarfon in Wales is what you are looking for. Visit this beautiful city of Caernarfon to explore one of the history-rich destinations in Wales. This area has been populated since pre-Roman times and has had fascinating architecture from all ages ever since. Explore the narrow streets with Georgian-style houses, visit a Roman fortress, and see the massive castle.
Comfortable and beautiful cottages near the beach
In Caernarfon, not only are the tourist attractions spectacular, but the cottages are also great buildings with comfortable designs that encourage you to rest. You can enjoy spectacular views from the garden or balcony, while making use of a lot of amenities such as internet, swimming pool, heating, etc. You will be so happy and comfortable that you will not want to leave your accommodation. You deserve this tourist destination, so don't wait any longer, the Caernarfon cottages are waiting for you!
Travellers and activities
Caernarfon for active travel
Caernarfon is surrounded by water, with the Menai Strait to the west and the Seiont River to the east. You can book a cruise along the surrounding coastline or rent a boat or kayak and explore on your own. The views of the castle are particularly impressive from the water. Don't miss this great promenade!
Caernarfon for cycling
Beddgelert Forest is another fabulous place in Caernarfon. The town is really cool and offers you good pubs and accommodation. The surroundings will impress you, you will want to spend weeks there just to explore the place on foot or by bike. The environment is very calm. All areas are fabulous!
"In 1955, Caernarfon claimed the title of "Capital of Wales" based on historical arguments"
Top 7 travel tips in Caernarfon
1. The best place to start your tour is Caernarfon Castle
This castle began to be built in the s. XIII and acquired its current appearance in the 14th century, never ending. It is located in a privileged enclave on the Menai Channel (between Great Britain and the Isle of Anglesey). Since 1911, this castle is where the investiture celebration of the new Prince of Wales takes place
2. Visit the beautiful town of Beddgelert
Beddgellert is the perfect town for you to have an approach to the Snowdonia National Park, in North Wales, and you can stay for several days to enjoy the rivers, waterfalls and mountains, and the kindness of its people. Here you will have the opportunity to go hiking while enjoying the beautiful landscapes that allow you to breathe clean and pure air. You will certainly feel completely refreshed once you get out of there.
3. Gypsy Wood Park, the perfect place to go with your children
This place will certainly not disappoint you. You will agree with the idea that it is the best park you have ever visited. Everything is pristine, and there is a wide variety of things for the kids to do, excellent coffee as well and all at very reasonable prices. It's so good you'll want to go again.
4. Don't miss Park Glynllifon
This can be quite a pleasant walk thanks to the fact that it is a wooded area with trails along a small stream. You will be able to see the house that has a majestic view inside the park. You will also enjoy a pleasant café where they serve an exquisite "Wimbledon" cream tea, and the shop with typical products of the Welsh culture
5. Climb aboard the Caernarfon Railway Station
This is a great day for you to ride a train. You can get food and alcohol on the train. It's a two-hour drive, but it's worth it. The time you spend in Porthmadog is just enough for you to see the sights and catch the train back
6. Enjoy a good wine at Pant Du Vineyard
Here you will find a selection of sandwiches, tosties pannines, and baked potatoes. The food is prepared for you at the moment. They also have a selection of cakes or a very good ice cream. They serve you a variety of their own drinks, for example apple juice, water, cider and wine, you can drink with the food or order it to go. Your palate will be fascinated!
7. You cannot go to Caernarfon and not know part of its history
look for the best cultural tour offered in the city and enjoy trips to museums, medieval castles, parks thematic. Get to know the most emblematic places loaded with a lot of history. Snowdonia Park will leave you wanting to return
FAQs: Cottages in Caernarfon
Which types of services can you expect to find in the cottages in Caernarfon?
In regard to the services offered by Holidu, it appears that the cottages in Caernarfon benefit from everything that holiday-makers dream of! Here, the cottages generally include a variety of amenities, the most popular being: Wi-Fi (85%), garden (73%), and view (19%)...Pretty cool!
How are the cottages usually rated in Caernarfon?
On average, the cottages here are quite highly rated. According to the Holidu database, 27% of cottages have a rating of 4.5 stars. A percentage high enough to confirm that there are quite a few which are very enjoyable and will be the perfect choice for your next holiday.
Are the cottages in Caernarfon child-friendly?
Holidu's data reveals that 15% of cottages in Caernarfon are suitable for families with children, so you won't have any difficulty finding the perfect cottage for you and your family.
Are the cottages in Caernarfon suitable for travellers and their pets?
Certainly! In Caernarfon, 47% of the cottages welcome them with open arms, 73% even have a garden!
Do the cottages in Caernarfon often have Wi-Fi?
Certainly! According to Holidu's data, 85% of cottages in Caernarfon include Wi-Fi. This means that you will be able to stay connected throughout your stay!
How much does it cost on average for cottages in Caernarfon?
A high percentage of cottages in Caernarfon (84%) are less than £100 a night. Therefore, this destination is perfect for reserving a cheap cottage!
Do the cottages in Caernarfon typically have a fireplace or a pool?
Good news! According to the data collected last year, a good amount of cottages in Caernarfon are equipped with a fireplace. Fancy a weekend by the fire? Don't delay in booking a cottage in Caernarfon!
Are the cottages in Caernarfon suitable for trips with several people or rather for a weekend break as a small family?
According to Holidu's data, 90% of cottages accept up to four travellers. Approximately 85% of the cottages here include at least two separate bedrooms. This is the ideal destination for families of four!
Holiday destinations nearby for Cottages
Holidu compares hundreds of websites to find your perfect holiday rental for the best price.