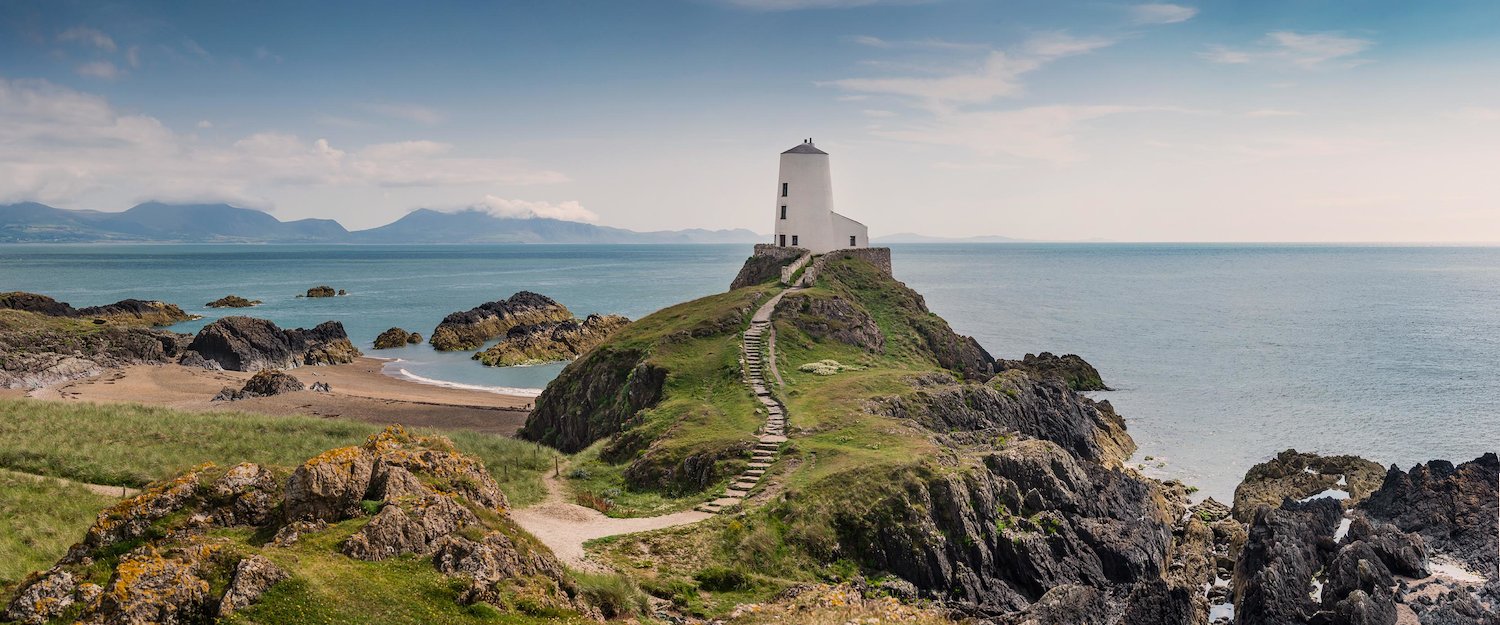 Cottages in Bala
16 properties for Cottages. Compare and book at the best price!
Highlights in Bala
Welsh market town
Lake activities
Heritage centre
Dining options
Scenic railway
Most popular amenities for Cottages in Bala
Other property types in Bala that might be interesting:
Cottages in Bala
A historic town surrounded by nature
Bala is a charming market town located near Bala Lake in North Wales. It boasts many natural attractions and historic sights, making it a popular holiday destination for families, couples, and history lovers. The town was established in the year 1324 and was popular in the 1800s as a leading manufacturer of flannel, stockings, and gloves. Today, visitors frequent the town to explore its many nearby walking paths, lakes, and woodland areas. The town of Bala offers a wide range of restaurant options, shops, and museums. There's a little something in Bala for every type of traveller!
Finding a cosy cottage in Bala
Bala is dotted with countless charming cottages, each a little different from the rest. Cottages here typically boast stone exteriors with historic design features. Interiors are well-equipped with all the modern amenities you'll need to feel comfortable throughout your stay, including Wi-Fi, washing machines, heating, and fully functioning kitchens. Opt for a cottage with a large garden and a private balcony where you can enjoy a bit of privacy and nature. Oversized cottages are available for families and large groups, while couples can enjoy 1- or 2-bedroom cottages. With so many cottage options to choose from, you'll be sure to find something suited perfectly to your travel needs in Bala.
Travellers and activities
Bala for families
Families should hop aboard for a scenic ride on the Bala Lake Railway. The narrow-gauge railway stretches along the southern side of Bala Lake for 4.5 miles. Enjoy spectacular views of the surrounding nature through the windows while you treat yourself to a piece of cake or a mince pie at the train café.
Bala for walking enthusiasts
Bala offers countless walking opportunities for keen walkers. The town sits at the edge of Bala Lake and Snowdania National Park, both of which offer many different walking trails for all levels of hikers. If you're interested in culture and history, be sure to try the Town Trail or the Mary Jones Walk. All walks around Bala are well-marked with easy-to-follow paths.
There is a legend in Welsh folklore about Bala Lake having a sunken town underneath the surface of its waters.
Top 7 travel tips in Bala
1. Visit Bala Lake
Bala Lake, also known as Llyn Tegid in Welsh, is a must-visit for visitors. Swim, paddleboard, or kayak around the lake and sunbathe on the sandy shores. The tranquil lake is just a few miles away from the town, making it easy to visit. You can even reach the lake via the 2.2-mile loop that connects Bala town to Bala Lake.
2. Stroll through the Caerau Gardens
These stunning gardens are best visited in the warmer months when the grass is a vibrant shade of green and the flowers resemble a sea of colourful blooms. Spend some time walking around the lovely, well-cared-for gardens. There's a fun play area for children to enjoy and a quaint café where you can order delicious soups, salads, and sandwiches.
3. Explore the streets of Bala on foot
Bala is a small, walkable town best explored on foot. Spend a couple of hours walking through the quaint streets where you'll discover cafés, historic sights, unique shops, and more!
4. Enjoy delicious food options
Downtown Bala boasts an impressive array of dining options. Head over to the atmospheric Yr Hwb Bla where you can enjoy burgers, curries, Sunday roast, and more! Go to the adorable Loch Café for toasted sandwiches, coffee, ice-cream and other light fare. Badell Aur Restaurant serves some of the best fish & chips in Bala!
5. Enjoy a scenic walk at Lake Vyrnwy
This stunning reservoir is popular for its many walking paths and stunning scenery. Walk along the lake's edge and enjoy the fresh air and silence of nature. The views are the best during the fall months when the foliage is at its peak.
6. Stop by Byd Mary Jones World
This unique heritage centre tells the story of Mary Jones through a series of exhibitions, informational displays, and artefacts. Mary Jones was a 15-year-old girl who walked for 26 miles barefoot across the countryside to buy a bible in Bala in the early 1800s. Her story is well-known in Welsh history by the name of "Mary Jones and her Bible."
7. Visit the spectacular cascades at Pistyll Rhaeadr
Although it's around a 1-hour drive away, the famed Pistyll Rhaeadr waterfalls are well-worth the trip. Here you can hike through the lush woodlands and countryside via a 4-mile loop to reach the falls. Be sure to bring good footwear since some areas of the path can be rocky. The waterfalls and views on this walk are breathtaking!
FAQs: Cottages in Bala
Which types of facilities can you find at the cottages in Bala?
Among the facilities offered by Holidu, it can be said that the cottages in Bala have everything that travellers dream of! Here, the cottages generally include a variety of amenities, the most popular being: Wi-Fi (94%), garden (81%), and view (31%)...What more could you want?!
Are the cottages in Bala pet-friendly?
For sure! In Bala, 62% of the cottages offer the possibility for travellers to take their pets with them, and 81% even have a garden!
Do the cottages in Bala mostly offer Wi-Fi?
Of course! According to last year's data, 94% of cottages in Bala include Wi-Fi. So no need to panic, you will be able to access your emails and favourite social media sites at any time!
How much do guests usually expect to pay for cottages in Bala?
A big percentage of cottages in Bala (88%) are less than £100 a night. This is the ideal destination for reserving an affordable cottage!
Are the cottages in Bala suitable for trips in large groups or rather for an escape as a couple?
According to Holidu information, 69% of cottages accept up to four people. Approximately 75% of the cottages here include at least two separate bedrooms. This is the perfect destination for taking your little family on holiday!
Holiday destinations nearby for Cottages
Holidu compares hundreds of websites to find your perfect holiday rental for the best price.