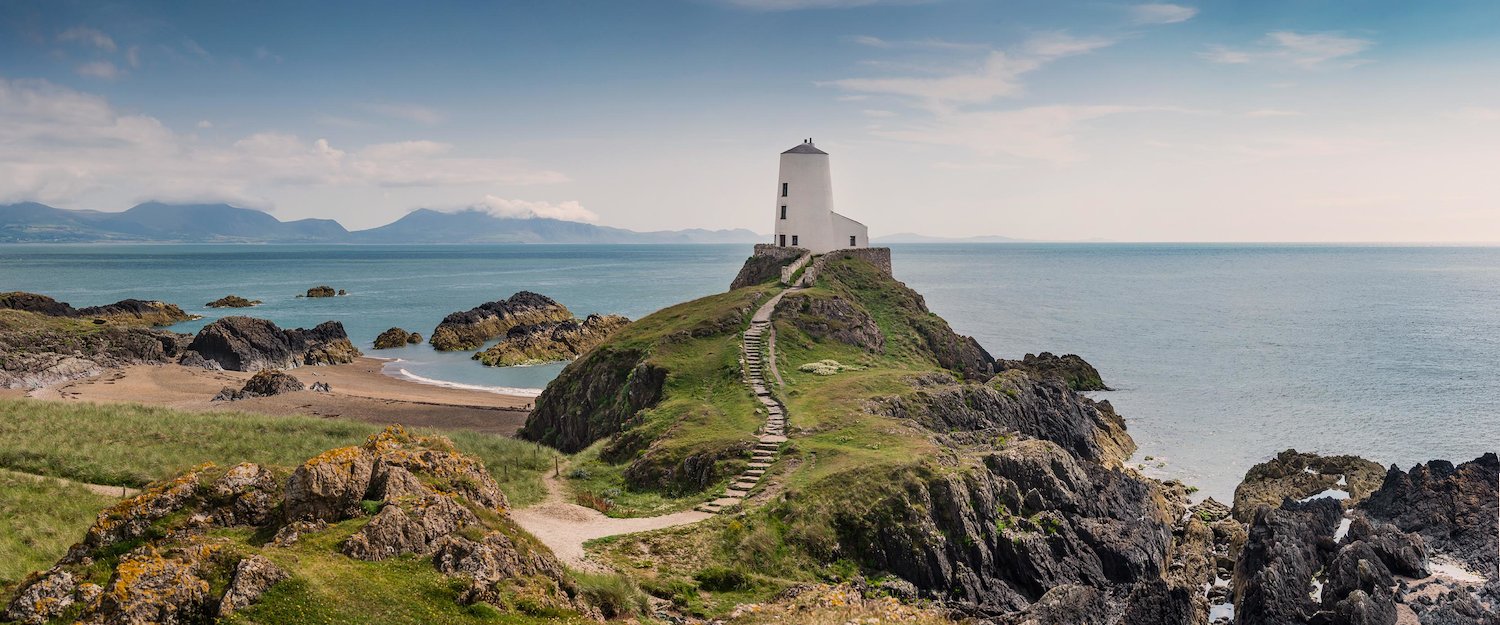 Cottages in Beddgelert
20 properties for Cottages. Compare and book at the best price!
Popular Cottages in Beddgelert
Find Cottages in Beddgelert
Highlights in Beddgelert
Mighty rivers
Intense waterfalls
Old church
Historical legend
Beautiful National Park
Most popular amenities for Cottages in Beddgelert
Other property types in Beddgelert that might be interesting:
Cottages in Beddgelert
Discover the natural wonders of Beddgelert
Enjoy bucolic landscapes and spectacular nature routes in Beddgelert, It is a town with black stone houses, so characteristic of this region of Wales, whose facades if you go in summer you will see them full of flowers. At this destination, you can enjoy hiking trails, cycling, national parks, monuments, natural landscapes, mines, among many more. This is your opportunity to be in contact with the wonders of nature!
Charming cottages near the beach
The cottages in Beddgelert seem taken from a fairy tale, their stone buildings and spectacular gardens adorning the facades will take your breath away with so much magic and sweetness. But as if its natural beauty were not enough, you can enjoy all the comforts you need, such as heating, washing machine, internet, you can even take your pet. Fascinating! Don't you think?
Travellers and activities
Beddgelert for active travel
Tour the Sygun Copper Mine, a Victorian copper mine that closed in 1903 and was later opened as a tourist attraction dating from 1986. The mine is just 2 kilometres from the beautiful North Wales village of Beddgelert. It has great prizes for the content of its exhibitions. Thus, he was awarded the 1988 Prince of Wales Award for "the sensitive development of visitor facilities at the mine
Beddgelert for cycling
Beddgelert Forest is a charming forest with rivers, waterfalls, and the Wales Highland Railway passing through it. Here you can explore the forest on foot or by bicycle, be dazzled by its magical and natural beauty, you can also camp after a long journey on your bike and end your day in complete tranquillity. Cheer up, Beddgelert Forest awaits you!
The first record of the name Beddgelert appears in a document dated 1258, although the name used is Bekelert
Top 7 travel tips in Beddgelert
1. Visit Snowdonia National Park
Snowdonia National Park, or Parc Cenedlaethol Eryri (in Welsh) was established in 1951 as the third National Park in England and Wales. It covers an area of 840 miles in the Snowdonia region of North West Wales. In it, you find the highest mountain and the largest lake in England and Wales
2. Go sedentary by Beddgelert
A visit to this great place is essential, among other things because there lies the tomb of Gelerts. The Storey is so beautiful. You can also take a beautiful walk along the river. You can actually take a lot of walks and take advantage of the central area to explore
3. Gelert's Grave
The walk along the river is signposted through a field until you reach Gelert's grave. There you can read on the plate the legendary story of the Gelert hound that its owner murdered by mistake after the disappearance of the son of the Princes was reported, who believed that Gelert had murdered him, but after they found him they realized that the animal had actually saved the boy's life. But it was too late for Gelert.
4. Visit Aberglaslyn Pass
You can park in the Aberglaslyn National Trust car park and walk to Beddgelert. You will notice that the first part of the route is a narrow rocky path. But don't worry, you won't feel insecure, however, you will notice that walking is a considerable challenge, so wear good boots. The last part is a lighter and stronger path that leads towards Beddgelert.
5. Visit Craflwyn and Beddgelert
Visit this peaceful place. It has the most sublime surroundings with extraordinary walks, attractive coffee, pubs and gift shops. You will also find a railway that you cannot describe in words. Here you can see the wonders that characterize Beddgelert, as well as discover why it is among the most beautifully landscaped places in Wales. It's just totally awesome!
6. Do not miss Las Dinas Emrys
You can take a beautiful walk with your children or your partner, it can take about 2 hours. It is quite a quiet place, because there are not many people around, it consists of a great walk through the impressive waterfalls and the beautiful views at the top. This is without a doubt a charming part of Snowdonia away from all the hustle and bustle of the city.
7. Meet St. Mary's Church
This small church was once subject to the Order of Cistercians, who they offered their churches to Santa Maria. You will see lead mines in the area. In the cemetery you will find the graves of the Spooner family who built and ruled the nearby Ffestiniog railway; besides his babysitter who contracted the same disease who killed the daughter of the house.
FAQs: Cottages in Beddgelert
Which types of facilities can you typically find at the cottages in Beddgelert?
In regard to the amenities offered by Holidu, it appears that the cottages in Beddgelert benefit from everything that travellers want! Here, the cottages generally have a variety of amenities, the most popular being: Wi-Fi (91%), garden (70%), and fireplace (39%)...What are you waiting for?
How do travellers usually rate cottages in Beddgelert?
On average, the cottages have rather positive reviews. Last year's information reveals that 35% of cottages have a rating equivalent to or higher than 4.5 stars. This is a fairly high ratio which allows us to confirm that there are quite a few that are very comfortable and will be the perfect choice for your next holiday.
Are the cottages in Beddgelert suitable for holidays with children?
Judging by information from Holidu, 26% of cottages in Beddgelert are suitable for families with children, it will therefore be easy to find the ideal cottage for you and your children.
Are the cottages in Beddgelert suitable for travellers and their pets?
Yes! In Beddgelert, 70% of the cottages accept them, and 70% also have a garden!
Do the cottages in Beddgelert tend to come with an internet connection?
Certainly! According to last year's data, 91% of cottages in Beddgelert have an internet connection. This means that you will be able to stay connected at any time!
What is the average price for cottages in Beddgelert?
Most of the cottages in Beddgelert (61%) in general cost less than £100 a night. Therefore, this destination is perfect for reserving a cheap cottage!
Do the cottages in Beddgelert often have a fireplace or a swimming pool?
Yes! Judging by last year's information, a good amount of cottages in Beddgelert have a fireplace. Therefore, it is the perfect destination for a winter holiday!
Are the cottages in Beddgelert suitable for stays in large groups or better for an escape as a small group?
Judging by information from Holidu, 87% of cottages accept up to four travellers. Approximately 87% of the cottages here include at least two separate bedrooms. This is the perfect destination for small groups of friends!
Holiday destinations nearby for Cottages
Holidu compares hundreds of websites to find your perfect holiday rental for the best price.