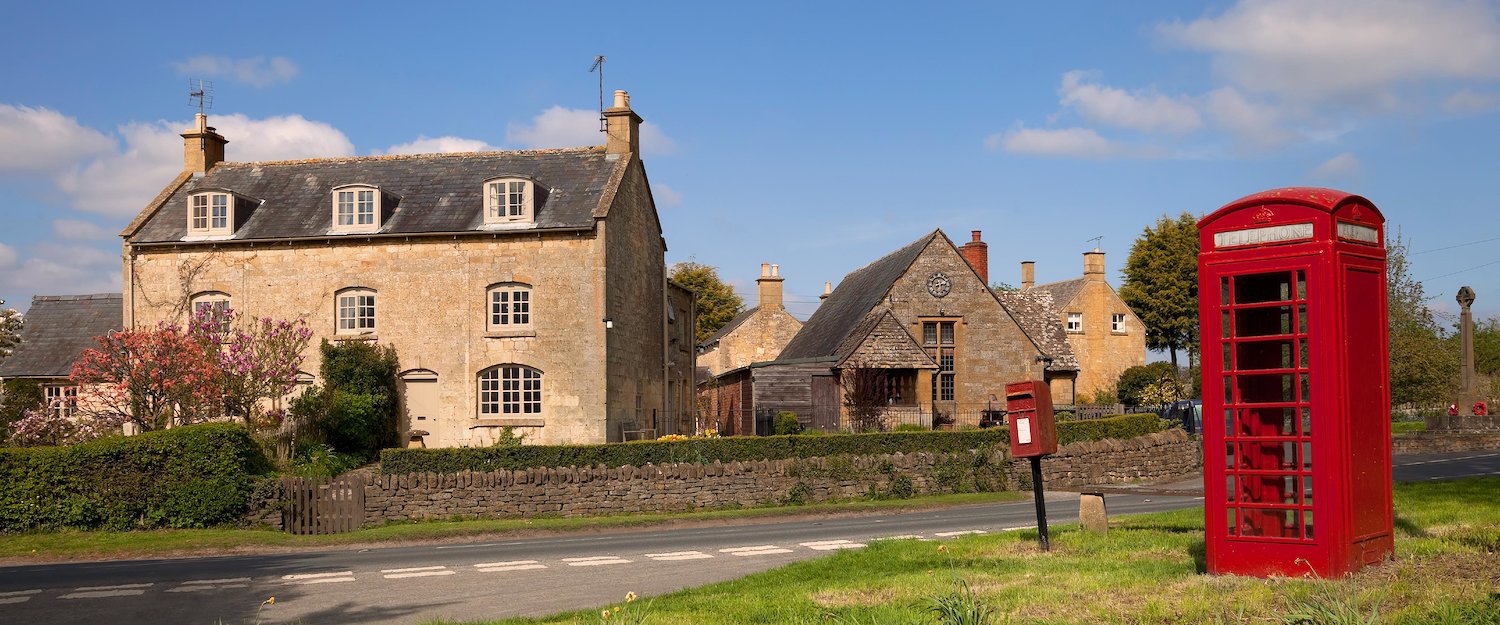 Cottages in Dartmoor
206 properties for Cottages. Compare and book at the best price!
Popular Cottages in Dartmoor
Find Cottages in Dartmoor
Highlights in Dartmoor
Breathtaking waterfall scenery
Incredible big cats
Varied cycling trails
Exciting woodland adventures
Most popular amenities for Cottages in Dartmoor
Other property types in Dartmoor that might be interesting:
Cottages in Dartmoor: Most popular destinations
Cottages in Dartmoor
Luxury cottages in the tranquillity of the English countryside
Situated in Devon, Dartmoor National Park is a tranquil destination offering modern and comfortable cottages in the countryside where you can enjoy an inspiring holiday surrounded by the vibrant green scene. Covering over 368 square kilometres, this true gem of South West England is rich in history and has a wide variety of attractions and activities to suit all interests. Taking a holiday in Dartmoor National Park and spending a day picnicking by the crystal clear rivers or wandering the heather-covered hills in autumn is a perfect plan for a relaxing holiday.
Cosy cottages with pretty fairytale gardens and hot tubs
Dartmoor will offer you a pleasant stay in its magnificent homely cottages with spotless spaces, new wood-burning cookers, modern kitchen area and comfortable sofas. Outside, you'll enjoy lovely gardens surrounded by beautiful valleys and rolling hills, as well as a Canadian cedar hot tub and outdoor dining areas for moonlit dining. Dartmoor's cottages are perfect for a romantic getaway, but also offer plenty of space for families. Some properties also offer on request, a bottle of champagne with chocolates, fresh flowers as well as massages.
Travellers and activities
Dartmoor for nature lovers
A few kilometres from the town of Bovey Tracey, on the north-eastern side of the National Park, the abandoned Haytor Quarry is one of Dartmoor's most famous landmarks. The site is home to a hidden, secluded lake that provides a home for local wildlife, and thanks to its geological features it has been designated a Site of Special Scientific Interest. Becky Falls, on the other hand, has 50 acres of stunning walks through ancient oak woodland and wildlife-rich streams. Bellever Forest is also an excellent choice with a fascinating variety of wildlife, including Dartmoor ponies that help to maintain the vegetation.
Dartmoor for cycling lovers
With spectacular scenery, miles of countryside and an extensive network of quiet lanes as well as bridleways and minor roads, Dartmoor is a great place to cycle! You can enjoy The Drake Trail, a 102-mile route between Ilfracombe, and Plymouth, as well as the 3,500 acres of woodland in Haldon Forest Park offering miles of trails for walkers, horse riders and cyclists. Routes range from 1 km and 10 km. For the more experienced, the Dartmoor Way cycle route loops 95 miles (152.89 km) around the natural beauty of the National Park and allows you to enjoy quiet traffic-free lanes and back roads.
Dartmoor is home to the largest area of unglaciated upland in Britain, the largest area of moorland in southern England and the largest area of granite in England.
Top 7 travel tips in Dartmoor
1. Discover the big cats at Dartmoor Zoo!
Set in 33 acres of woodland, Dartmoor Zoo is one of Dartmoor's most visited attractions and boasts the largest collection of big cats in the region. Discover magnificent felines including African lions, jaguars, cheetahs, and Amur tigers. Listen to the howls of Iberian wolves, the roars of European brown bears, and feel a snake slither through their arms. At the end of the day or at midday, you can enjoy a meal such as nachos and pizzas at the Jaguar Restaurant.
2. Enjoy a beautiful steam train ride
The South Devon Railway is the oldest steam railway in the South West and also one of the most loved tourist attractions. Climb aboard, travel through the charming valley of the River Dart between Buckfastleigh and Totnes Riverside and admire the glorious scenery! The steam trains offer a relaxing all-day journey and will take you to attractions such as the Dartmoor Otters and Buckfast Butterflies, next to Buckfastleigh station, as well as Totnes Rare Breed Farm.
3. Go on an adventure with Adventure Okehampton!
Located on the edge of Dartmoor National Park, Adventure Okehampton is an adventure centre that will keep you active this holiday. Climb to the top of the climbing wall, swing on the ropes on the high ropes course and take part in water sports such as kayaking and canoeing. You can also have fun on attractions such as the Big Oke Abseil or the Dartmoor Drop, a free-fall abseil off a viaduct. The centre has over 20 outdoor adventures to choose from.
4. Take an enjoyable ride with alpacas
Based in South Devon, Lakemoor Alpacas offers a unique experience with these gentle creatures that should not be missed. Meet the alpacas, stroke their fluffy fur, learn about them and walk with them! Each one of these animals has its own personality, so before you go for a walk with them, you should get to know them and give them something to eat — you may feel an alpaca kiss as a "Thank You". After a walk, a cream tea with home-made scones and jam is a good way to relax.
5. Take a leisurely stroll around Burrator Reservoir
With tranquil waters, magical waterfalls and mixed woodland, Burrator Reservoir is a place worthy of a hike. This hidden gem in the Devon crown is bursting with wildlife and colourful nature for a day of relaxation in the great outdoors. From bluebells, daffodils to Welsh poppies, soak up the varied scents of the reserve as you walk along paths and moorland. Burrator offers stunning scenery from Sheepstor and is ideal for walkers and those just looking for a leisurely stroll.
6. Spend a day surrounded by miniature ponies!
The Miniature Pony Centre will delight you with its miniature Shetlands, miniature pigs and miniature horses and donkeys. Enjoy the company of these cute miniature animals, pet them and watch the adorable newborn foals. There are outdoor play areas including trampolines and zip wires, plus a café with a delicious selection of cakes. No trip to Dartmoor National Park is complete without visiting the Centre and spending time with these cuddly creatures.
7. Explore the colourful RHS Garden Rosemoor
Situated half an hour from Dartmoor National Park, RHS Garden Rosemoor is home to Tarka the otter. The charming garden is nestled in the Torridge Valley and offers woodland and inspirational planting including the largest rose gardens in the South West. During your visit, enjoy the lakes, streams and waterfalls, and take a photo in the natural flower meadows. RHS Garden Rosemoor is also home to an award-winning restaurant serving freshly baked cakes and scones.
FAQs: Cottages in Dartmoor
Which types of amenities are available at the cottages in Dartmoor?
Out of the services you can find on Holidu, it seems that the cottages in Dartmoor offer everything that holiday-makers desire! Here, the cottages generally include a variety of amenities, the most popular being: Wi-Fi (93%), garden (89%), and view (32%)...Are you convinced yet?
How do travellers usually rate cottages in Dartmoor?
Judging by last year's information, most of the cottages in Dartmoor get a score of fewer than 4.5 stars. If this is important for your trip, it will be necessary to be a little more careful about the reviews.
Are the cottages in Dartmoor suitable for holidays with children?
Holidu's insights reveal that 18% of cottages in Dartmoor are suitable for holidays with children, it will therefore not be difficult to find the perfect cottage for you and your family.
Are the cottages in Dartmoor suitable for travellers and their pets?
Yes! In Dartmoor, 58% of the cottages are pet-friendly, and 89% even have a garden!
Do the cottages in Dartmoor often come with Wi-Fi?
Yes! According to Holidu's data, 93% of cottages in Dartmoor have an internet connection. This means that you will be able to access your emails and favourite social media sites at any time!
How much do guests usually expect to pay for cottages in Dartmoor?
A high percentage of cottages in Dartmoor (59%) in general cost less than £100 a night. Therefore, this destination is perfect for reserving a cheap cottage!
Do the cottages in Dartmoor generally have a fireplace or a swimming pool?
Yes! According to Holidu information, many cottages in Dartmoor are equipped with a fireplace. Therefore, it is the perfect destination for a winter getaway!
Are the cottages in Dartmoor suitable for holidays with several people or rather for an escape as a small group?
Judging by last year's information, 75% of cottages are made for up to four guests. Approximately 79% of the cottages here include at least two separate bedrooms. Dartmoor is the perfect destination for small groups of friends!
Holiday destinations nearby for Cottages
Holidu compares hundreds of websites to find your perfect holiday rental for the best price.