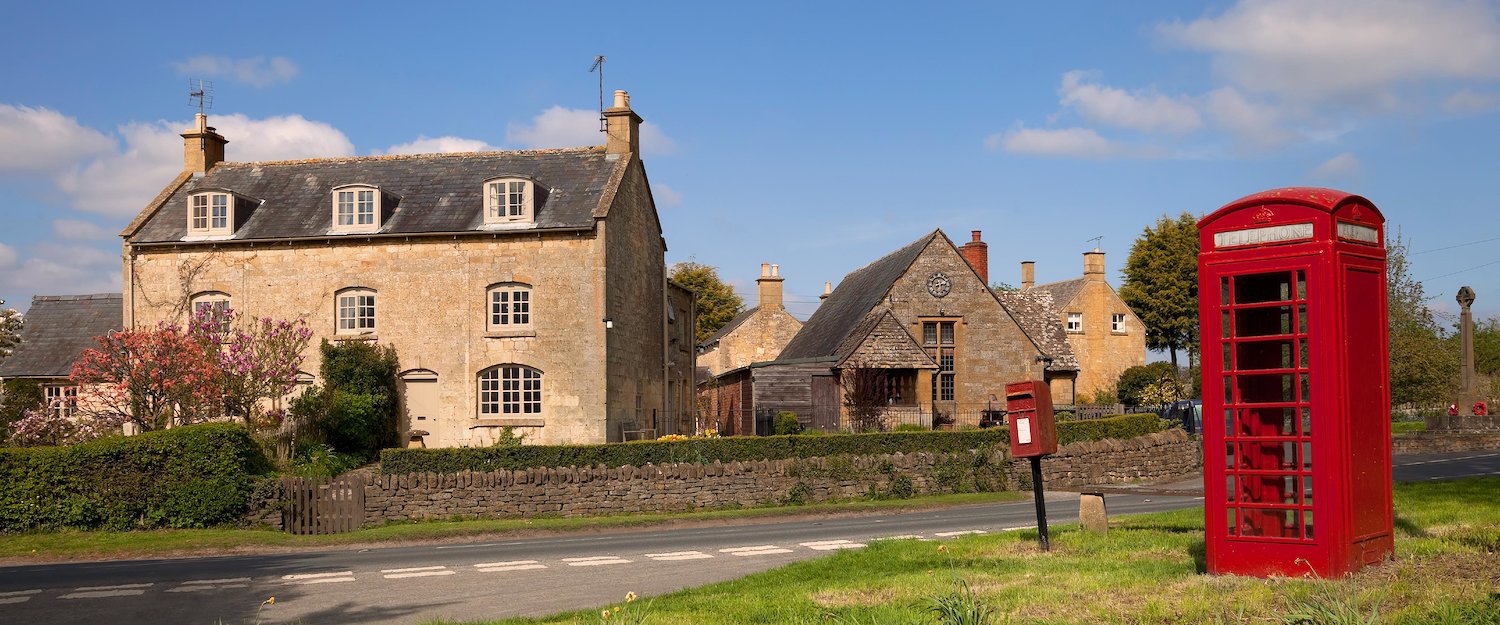 Cottages in Somerset
841 properties for Cottages. Compare and book at the best price!
Popular Cottages in Somerset
Find Cottages in Somerset
Highlights in Somerset
Stunning natural beauty
Impressive medieval towns
Beautiful French gardens
Victorian architecture
Most popular amenities for Cottages in Somerset
Other property types in Somerset that might be interesting:
Cottages in Somerset: Most popular destinations
Cottages in Somerset
Enchanting cottages in the outstanding British nature
Would you like to enjoy a quiet holiday away from the hustle and bustle of the city? Discover the beautiful non-metropolitan county of Somerset, located in the South West of England with charming cottages, perfect for enjoying all the beauty of nature and its surroundings. Explore its picturesque towns and villages with a lot of Roman and Gregorian history. Discover its incredible ancient monuments and historical buildings with impressive Gothic and medieval architecture. Explore its wonderful natural parks, forests, mountains and discover the fantastic caves with ancient geological formations. Stroll through its streets and marvel at the wide variety of shops, cafés and restaurants that you can visit and try the delicious local food. Do not miss a visit to its museums to discover interesting facts about the history of Somerset that will make this holiday the best of your life.
Lovely cottages with fireplaces
The beautiful cottages that you will find in Somerset, leave nothing out so that you can enjoy a perfect and comfortable holiday. Traditional in style, but with modern design, you will find that the rooms are tastefully decorated with cosy furniture, plasma TV with cable, DVD player, selection of movies, books and games, as well as Wi-Fi. Beautiful and magnificent kitchen with all the appliances so that you can prepare your favourite meals without worries, you will find a refrigerator, microwave, kettle, oven, dishwasher, and a large dining room to share a dinner or lunch. Relax in the comfort that you will find in its magnificent bedrooms with modern bathrooms that include a bathtub, shower, hot water and towels. Rest outside in the beautiful garden with terrace and furniture, so you do not miss the fantastic views of the surroundings. Don't wait any longer and book any of these adorable cottages for an unforgettable holiday.
Travellers and activities
Somerset for relaxation
Somerset is an incredible place with so much to see and do, if you are looking to relax you should definitely visit the fantastic city of Bath, first discovered by the Romans and converted by the Greeks as a relaxing resort around the 18th century. Certainly, The greatest tourist attraction that you will find in this city is the complex of ancient Roman baths, some of them with exhibits and well-preserved structures from more than 1800 years before Christ. Bath is known as a great reference about the Roman and Greek culture that had influence on England in past centuries, it is for this reason that you will also find great museums with impressive exhibitions that tell the past of this city. For art lovers, you can also enjoy magnificent galleries with works by international artists that you cannot miss.
Somerset for nature lovers
No matter which part of England you go to, you will always find outstanding and impressive natural settings including mountains, lakes, hills, forests and many more, perfect for enjoying the freshest air that you will only find in the English countryside. On this Somerset holiday, you can visit the amazing Exmoor National Park, located in the north of the county with beautiful hills that reach the spectacular Bristol Channel, where you will also find the highest cliffs in the entire country. Exmoor offers endless outdoor activities including hiking, mountaineering, biking, fishing and much more. Additionally, in Exmoor you will also find picturesque towns and villages with a lot of medieval flair that you can explore, as well as valleys with ancient forests like something out of a fairy tale.
Somerset is famous for its appealing, charming towns. Montacute is known for having buildings covered in local hammock stone, a yellow and grey-hued limestone, such as the Elizabethan house at Montacute, one of the first to be protected by the National Trust.
Top 7 travel tips in Somerset
1. Visit the old Wells Cathedral
Wells is considered the smallest city in England, yet it is a lovely and charming place to visit and explore its surroundings. One of the best attractions that you must visit is the ancient and incredible Wells Cathedral, built in the 12th century. It is considered the first Gothic-style building built in the world that is still very well-preserved. Furthermore, you will also find the magnificent 18th century bishop's palace and the famous historic Vicar's Close street, which has remained unaltered since the 12th century.
2. Relax in the fantastic Weston Super Mare
Located a few metres from the beautiful Bristol Channel, Weston Super Mare is a fabulous Victorian-style spa that has preserved characteristics of almost 100 years in its structure. Also finding a few metres away a fantastic gigantic beach with a kilometre of sand and two wonderful old piers with the same Victorian style, perfect for taking walks, enjoying beautiful sunsets and the wide variety of shops, restaurants, and cafés that you can visit to taste the best local food.
3. Explore beautiful Glastonbury
If you fancy a stroll through one of Somerset's most picturesque, enjoyable and historic towns, then you must visit charming Glastonbury. Site of the amazing Glastonbury Abbey, built in the 7th century, where you can take a guided tour and explore its surroundings. Visit the imposing sandstone hill Glastonbury Tor, where the 15th century tower of St. Michael stands at the top of the hill, where you can also enjoy the impressive views of the surroundings.
4. Discover the nature of Cheddar
This charming town is located south of the Mendip Hills, a small town nestled in the middle of strawberry fields, where one of the most impressive natural wonders in all of Britain, the Cheddar Gorge. Considered the largest in the entire country, with almost 141 metres at its deepest points. This imposing limestone formation is full of caves and ancient quarries perfect for exploring. Moreover, you cannot miss a visit to the incredible The Cheddar Gorge Cheese Company, where they make the original Cheddar cheese matured in the caves to obtain its exquisite original flavour.
5. Stroll through scenic Catherine Hill
On Catherine Hill you will find a beautiful town with historic streets. Visit Frome, where you can visit its more than 500 old listed buildings from the 15th century. Start the tour from the steep hill that ends in the centre of the town where you can find shops, restaurants and magnificent cafés. Likewise, you will also learn a little more about the history of this beautiful town by visiting the splendid Nunney Castle, just minutes from downtown. If you are searching for a place to enjoy peace and tranquillity, you should definitely visit the beautiful Catherine Hill.
6. Walk through the old capital city of Somerset
The city of Somerton was considered the county seat for a time in the 13th century. Today, it is a quiet place of less than 5,000 inhabitants, perfect for those seeking peace and relaxation away from the hustle and bustle of the city. As you stroll through its streets, you will be able to marvel at the impressive architecture of its houses with blue stone that gives it an authentic rustic style. You will discover buildings from the 18th century, the magnificent church of San Miguel, whose roof contains cider barrels, made by monks since medieval times.
7. Enjoy the Taunton Gardens
Due to the geographical location of this town, Taunton was of great importance to the Saxons, who built an imposing fortress in the 8th century. Today this fortress is known as Taunton Castle and is famous for housing the impressive interior Somerset museum, with fascinating historical exhibits, with impressive objects such as the Roman Low Ham Villa mosaic made with more than 52,000 coins from the 2nd and 4th century, as well as others such as paintings, artefacts and much more. However, another of the best attractions you will find in Taunton are its magnificent French-style gardens, perfect for walks.
FAQs: Cottages in Somerset
Which types of amenities are offered at the cottages in Somerset?
Out of the facilities you can find on Holidu, it seems that the cottages in Somerset have everything that travellers dream of! Here, the cottages generally offer a variety of amenities, the most popular being: Wi-Fi (92%), garden (80%), and view (27%)...Pretty cool!
What are the reviews like for the cottages in Somerset?
On average, the cottages here get quite positive reviews. Last year's information reveals that 26% of cottages have a rating of 4.5 stars. This is a fairly high ratio which allows us to confirm that you will easily find the ideal cottage for a wonderful holiday!
Are the cottages in Somerset suitable for families with children?
Judging by information from Holidu, 19% of cottages in Somerset are suitable for holidays with children, it should therefore be very easy for you to find the ideal cottage for you and your children.
Are the cottages in Somerset pet-friendly?
Definitely! In Somerset, 57% of the cottages offer the possibility for travellers to take their pets with them, and 80% also have a garden!
Do the cottages in Somerset mostly have Wi-Fi?
Of course! According to Holidu's database, 92% of cottages in Somerset offer an internet connection. This means that you will be able to browse the internet throughout your stay!
How much does it cost for cottages in Somerset?
The majority of cottages in Somerset (52%) are less than £100 a night. Therefore, this destination is perfect for booking a cheap cottage!
Do the cottages in Somerset typically have a fireplace or a swimming pool?
Good news! According to Holidu information, a good amount of cottages in Somerset are equipped with a fireplace. Perfect for a cosy winter holiday!
Are the cottages in Somerset suitable for holidays in large groups or better for a weekend break as a small group?
Judging by information from Holidu, 72% of cottages are perfect for families with up to four people. Approximately 72% of the cottages here have at least two separate bedrooms. Somerset is the perfect destination for families of four!
Holiday destinations nearby for Cottages
Holidu compares hundreds of websites to find your perfect holiday rental for the best price.