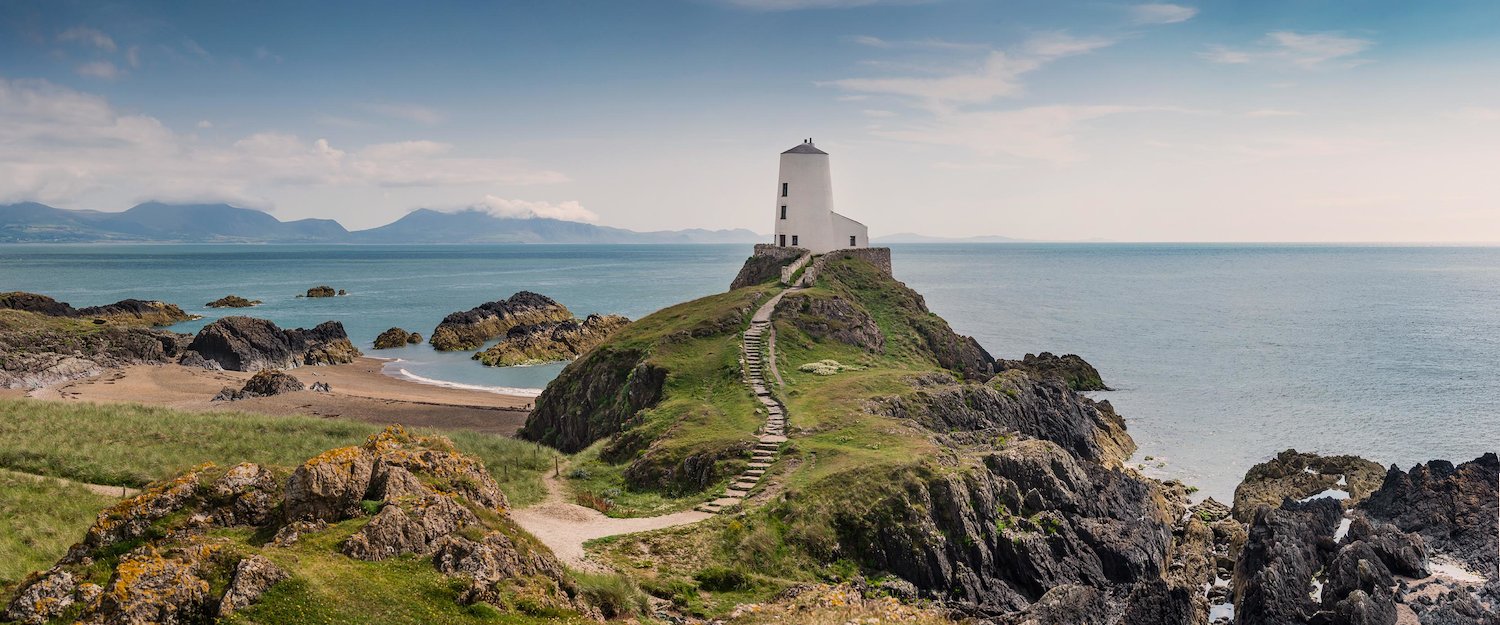 Cottages in Deganwy
22 properties for Cottages. Compare and book at the best price!
Popular Cottages in Deganwy
Highlights in Deganwy
Deganwy Castle
Plas Mawr
Historic and landmark structures
All Saint's Church
Most popular amenities for Cottages in Deganwy
Other property types in Deganwy that might be interesting:
Cottages in Deganwy
Wales will never cease to amaze
In the county of Conwy you have a town that enjoys the purest of British culture, Deganwy is a special place in the way it combines modernity with Victorian restoration, history, art, and much more is what you can see here! Tourist attractions abound when it comes to historical and cultural sites, all located in central areas such as Conwy or Dwygyfylchi, where you can find good accommodation with Holidu. If you're more a beach tourist, then you may want to consider accommodation on North Shore Beach.
Out-of-this-world cottages
When we say out-of-this-world, we mean it! Deganwy brings you fascinating things, especially when it comes to cottages: they are all spacious, with enough room for you to bring your friends or family for a holiday in Deganwy; their interiors are really roomy and comfortable, the living rooms have cable TV, Wi-Fi, and attractive furnishings that are very much maintaining modernity. Several of these cottages respect the Victorian style of their exteriors, they match the local structures!
Travellers and activities
Deganwy for castle lovers
Conwy Castle is one of the iconic sites you must visit, this fortification dates back to medieval times, built on Edward I's orders while the Wales conquest was going between 1283 and 1289. The most attractive thing about this fortification is that it has two courtyards, one outside and the other inside, each with four towers. This will be one of the most beautiful castles you can visit, the pictures are beautiful! One of the things we recommend you do is to visit the castle wall after you have walked around the castle.
Deganwy for iconic sites lovers
The smallest house in Britain can be found in Conwy, just a short distance from Deganwy, and is a must on your visit! It's a house in Wales that's 3.05 metres wide and 1.8 metres high and has been lived in before its last inhabitant was Robert Jones, a 6'3" fisherman, who was evicted because of the risk he lived in such a small space, this is one of the most iconic places all over this region!
Did you know that Wales is home to the world's largest glass ceiling?
Top 7 travel tips in Deganwy
1. Delve into British history and culture
Wales has some of the most iconic places in terms of history and culture, so places like Plas Mawr are a must on your visit. It's a house that has been restored for visitors to enjoy the history within its walls, it's in true Victorian dress, with everything you could possibly be interested in about its inhabitants in the past.
2. Great Orme is a hard place to ignore
If you were looking for a natural space to spend some quality time meditating, then you must go to Great Orme. This is the kind of landscape that you can spend many hours admiring, plus you can also visit a Bronze Age mine which is close to a ski resort, all of which are worth a visit. Don't forget to go to the café at the top, everything they offer is delicious.
3. Let's get into the history and culture of Deganwy
Aberconwy House is an incredible demonstration of the history of this Welsh town, many of the artefacts, furniture, beds and sites you will see in the house will take you back in time to medieval times.
4. Let's go for a cup of coffee!
Telford Suspension Bridge is a great area for a cup of coffee and a great view of the town. The castle is also very much maintaining the style of the village, the architecture is just as fascinating.
5. Deganwy Castle, a must-see monument
Another surprise that Wales gives us is its castles, or rather the number of castles it has per square metre, there are too many! One of the castles you might want to spend some time visiting is Deganwy Castle; if you are a lover of fortifications or ancient structures, you must visit this castle, the parts that are considered ruins give it the sense of ancient, it also has several walls around it that gives the face to the city, they are so well-preserved that tourists usually take pictures of it.
6. An afternoon spa and tea sound great!
When we are travelling to new places we want to see historical, cultural and iconic sites, right? But sometimes, a moment of relaxation is necessary, so in Deganwy you can go to The Quay Spa you can opt for an afternoon of relaxation with tea and two spa treatments, you could take your partner or your best friend, it's a good plan!
7. All Saint's Church is a must on your visit
You won't have a hard time finding this church, it imposes itself in a well-preserved structure in red brick and giant clean windows... All Saint's Church is a very nice church consisting of a wide nave with a great view of the chancel, and with superb acoustics.
FAQs: Cottages in Deganwy
Which types of facilities can you typically find at the cottages in Deganwy?
Out of the services available on Holidu, it seems that the cottages in Deganwy contain everything that travellers dream of! Here, the cottages generally offer a variety of amenities, the most popular being: Wi-Fi (90%), garden (82%), and view (32%)...What are you waiting for?
How do travellers usually rate cottages in Deganwy?
Judging by last year's information, most of the cottages in Deganwy receive a rating of less than 4.5 stars. It can therefore be assumed that it is not the best destination for the highest-rated cottages in the United Kingdom.
Are the cottages in Deganwy suitable for families with children?
According to information from last year, 13% of cottages in Deganwy are suitable for holidays with children, it will therefore not be difficult to find the perfect cottage for you and your family.
Are the cottages in Deganwy suitable for holiday-makers and their pets?
Definitely! In Deganwy, 55% of the cottages accept pets, and 82% even have a garden!
Do the cottages in Deganwy mostly have an internet connection?
Certainly! According to Holidu's data, 90% of cottages in Deganwy have Wi-Fi. So no need to panic, you will be able to stay connected at any time!
What is the average price for cottages in Deganwy?
A high percentage of cottages in Deganwy (77%) are less than £100 per night. Therefore, this destination is perfect for booking a cheap cottage!
Do the cottages in Deganwy typically have a fireplace or a swimming pool?
Not always. According to the information collected last year, only 8% of cottages in Deganwy have a fireplace.
Are the cottages in Deganwy suitable for holidays with the whole family or rather for a weekend break as a small group?
Judging by information from Holidu, 77% of cottages are made for up to four people. Approximately 83% of the cottages here have at least two separate bedrooms. This is the perfect destination for taking your little family on holiday!
Holiday destinations nearby for Cottages
Holidu compares hundreds of websites to find your perfect holiday rental for the best price.