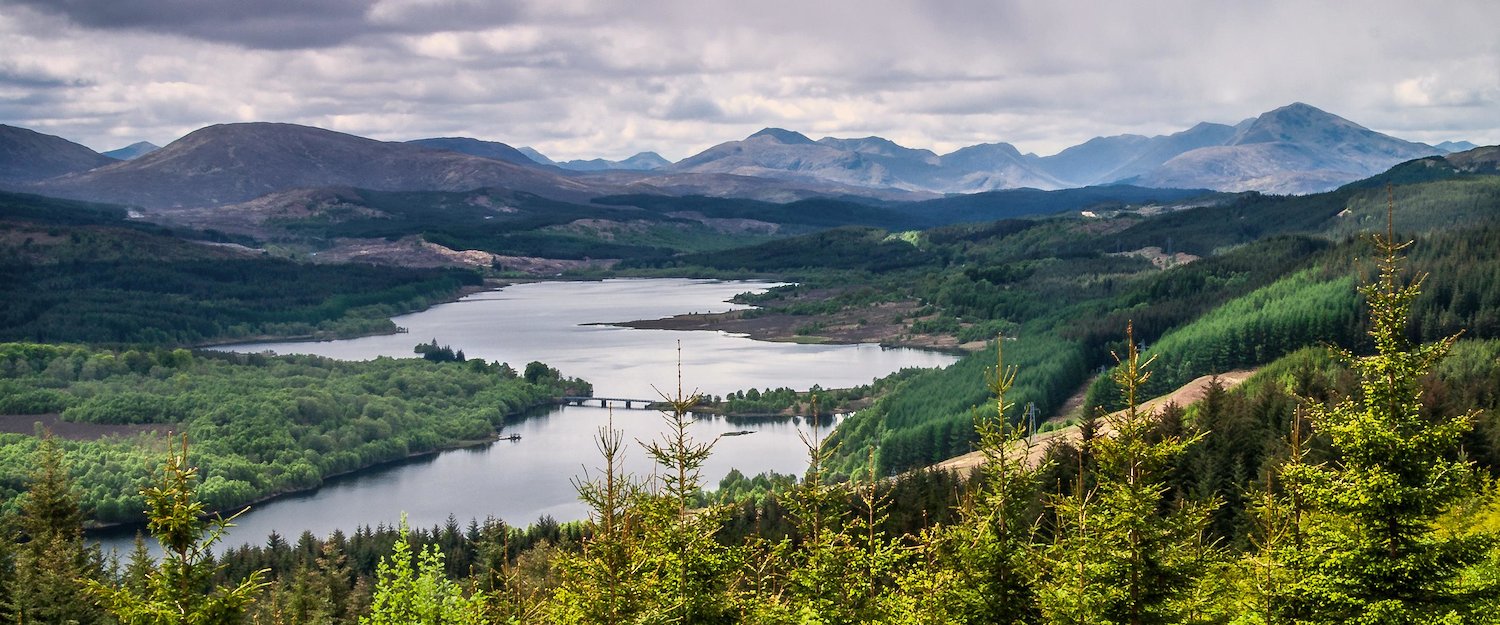 Cottages in Jedburgh
12 properties for Cottages. Compare and book at the best price!
Popular Cottages in Jedburgh
Find Cottages in Jedburgh
Highlights in Jedburgh
Stunning ancient castles
Breathtaking natural beauty
Beautiful gardens to relax
Magnificent medieval temples
Most popular amenities for Cottages in Jedburgh
Other property types in Jedburgh that might be interesting:
Cottages in Jedburgh
Charming cottages near the Scottish Borders
Do you want to surprise your partner with a romantic holiday in a beautiful place surrounded by incredible natural settings? Travel to the charming town of Jedburgh, one of the areas that constitute the magnificent Scottish Borders, which connects Scotland with England. You will find wonderful cottages that will make your stay the best. Enjoy the remarkable natural landscapes with rolling hills, mountains, and forests that you will only find in the Scottish lowlands. Tour its imposing castles and ancient fortresses with impressive architecture that has been preserved over time. Visit its unbeatable restaurants with the most pleasant atmosphere and the best local food you can taste. Explore its fantastic museums with exhibitions of art and historical objects that you cannot miss. Jedburgh is one of the most beautiful places you can visit in Scotland, perfect for a romantic holiday.
Beautiful cottages with wooden floors
The cottages that you will find in Jedburgh are perfect for all kinds of outdoor activities, due to their proximity to parks, nature reserves and lakes in the city. With a rustic style, stone facade and beautiful wooden floors, you will find a cosy and pleasant environment to enjoy the Scottish lowlands. Inside you will find a charming living room with a fireplace for winter days and comfortable sofas to enjoy reading a book from the wide selection or a film on the astonishing flat screen TV with Wi-Fi. Feel at home preparing the best meals in the fantastic kitchen with electric oven, stove, coffee maker, microwave and all the necessary utensils. Rest in the adorable bedrooms with the best single and double beds. Don't miss out on the views of nature from the spacious enclosed garden, perfect for relaxing.
Travellers and activities
Jedburgh for history lovers
One of the best ways to learn about Scotland's history is by visiting its lovely towns that are full of mysterious and elegant historical monuments. Jedburgh is no exception, here is one of the 4 abbeys that make up the whole of the Scottish border. Known as Jedburgh Abbey, it was built in 1138 by King David I, and is considered one of the most important in Scotland. In its structure, you will be able to appreciate a beautiful Romanesque and Gothic style from the beginning of the 12th century. Throughout history, it suffered some attacks by the English, however when you take the tour you will discover that the building has remained very well-preserved. Its main attraction is its impressive ornamental stone arches, and its magnificent cylindrical pillars. Enjoy the surroundings with beautiful and extensive gardens and be sure to visit this authentic piece of Scottish architecture.
Jedburgh for nature lovers
Among the most visited attractions in Jedburgh are its amazing natural places with hills and mountains perfect for relaxing in the fresh Scottish air. One of the best places you will find is the wonderful Monteviot Gardens, a set of 30 acres of large and beautiful gardens perfectly designed to relax and enjoy a quiet walk contemplating the great variety of fantastic plants, flowers, shrubs, trees and much more. Additionally, you will also find some routes for lovers of hiking and exploring every corner of this fabulous garden that surrounds an old country house where you will also find an adorable café, perfect to enjoy after strolling around.
One of the greatest Scottish scientists, James Hutton, considered the father of geology, carried out his studies in the rock formations of the Jed River, which proved the antiquity of the earth and other contributions to modern agriculture.
Top 7 travel tips in Jedburgh
1. Visit the old Jedburgh Castle
The beautiful city of Jedburgh is protected by this imposing castle, which was curiously destroyed by the Scots to prevent it from falling into the domain of the English. In the 18th century, a new structure was built on these ruins that served as a prison. Currently, you will find a museum about this prison that illustrates what life was like for prisoners in those days and how the prison worked. This ancient castle is included in the famous Scottish ghost tour for the large number of mystery and ghost stories that are said to occur within the walls of this building.
2. Tour Queen Mary Stuart's home
Queen Mary Stuart or Mary Queen of Scotland, was undoubtedly one of the most emblematic monarchs that the country has had, and in the lower part of Jedburgh you will find a fortified house, where it is said that the queen lived while she was persecuted. Mary Stuart's house is one of the must-sees in the city due to the incredible exhibition that houses an important collection about the queen with objects, articles, and furniture that were her property. Stroll through the surrounding gardens where you will find the visitor centre, a place where you will learn in detail all the history of this significant monarch.
3 Enjoy the best atmosphere at Simply Scottish
After delight in a day of walks and outdoor activities, there is nothing better than enjoying a delicious meal. Simply Scottish is one of the most popular cafés – bars you will find in Jedburgh, known for its good service, friendly atmosphere and delicious food. You can choose from its varied menu the best European and Scottish food and the traditional dishes of the area. The value for money is unbeatable, and you will definitely want to visit this fantastic place again.
4. Explore all that the amazing Harestanes Countryside Visitor Centre has to offer
This fantastic place is an all-in-one to enjoy and shop. This is a stunning store that sells a wide variety of wood products and has a wonderful children's play area and a charming forest with very well-marked trails perfect for exploring and getting to know the surroundings. Additionally, you will find an adorable Café with exquisite desserts and drinks to please all tastes that you can visit after doing your shopping.
5. Have fun in the fantastic Jedforest
Jedforest is an incredible agricultural park, located just a few minutes from downtown Jedburgh, where you can enjoy a wide variety of farm animals including goats, deer, cows, pigs, birds, rabbits, poultry and many more. Likewise, you will also find other exotic animals. Jedforest is a contact farm that allows you to feed and pet animals in a safe and comfortable environment in the natural environment. Additionally, you can also enjoy other indoor and outdoor attractions such as nature trails for walks.
6. Discover the wonderful Crafty Workshops
On these Jedburgh holidays, as well as finding outstanding natural beauty and ancient castles, you can try something entirely different, especially if art activities are your thing. Visit the breathtaking Crafty Workshops that offers its visitors fun pottery, glass, paper, painting workshops and much more, where you can learn to make the most of your creativity and imagination. Their instructors will teach you everything you need to learn all the necessary techniques and enjoy a pleasant and fun time. Do not forget to visit its fantastic souvenir shop.
7. Relax in the beautiful Woodside Garden Centre
Nothing better than enjoying a beautiful place and spending an afternoon of relaxation and tranquillity, to achieve this in Jedburgh you will find a cosy and adorable place surrounded by beautiful nature. The Woodside Garden Centre is a charming place with a small garden located within a larger walled garden, where you will find magnificent fruit trees and a wide variety of flowers. Its greatest attraction is undoubtedly the magnificent café with a terrace that allows you to admire the natural beauty of this garden while enjoying a cup of tea and a delicious dessert.
FAQs: Cottages in Jedburgh
Which types of services can you typically find at the cottages in Jedburgh?
In regard to the amenities available on Holidu, it can be said that the cottages in Jedburgh have everything that travellers dream of! Here, the cottages generally have a variety of amenities, the most popular being: Wi-Fi (100%), garden (86%), and view (29%)...What are you waiting for?
How do travellers usually rate cottages in Jedburgh?
On average, the cottages have rather positive reviews. Last year's information reveals that 29% of cottages have a rating equivalent to or higher than 4.5 stars. This is a relatively high percentage which allows us to confirm that there are quite a few which are very enjoyable and will be the perfect choice for your next holiday.
Are the cottages in Jedburgh child-friendly?
According to information from last year, 21% of cottages in Jedburgh are suitable for holidays with children, it will therefore not be difficult to find the ideal cottage for you and your children.
Are the cottages in Jedburgh pet-friendly?
Certainly! In Jedburgh, 79% of the cottages offer the possibility for travellers to take their pets with them, and 86% also have a garden!
Do the cottages in Jedburgh tend to offer an internet connection?
Certainly! According to last year's data, 100% of cottages in Jedburgh offer an internet connection. It is therefore no problem for you to will be able to access your emails and favourite social media sites at any time!
How much does it usually cost for cottages in Jedburgh?
Most of the cottages in Jedburgh (71%) are less than £100 per night. Therefore, this destination is perfect for reserving an affordable cottage!
Are the cottages in Jedburgh suitable for holidays with the whole family or rather for a holiday as a couple?
Judging by last year's information, 64% of cottages are suitable for up to four guests. Approximately 64% of the cottages here include at least two separate bedrooms. This is the ideal destination for families of four!
Are you able to enjoy a beautiful view and spend time outside at the cottages in Jedburgh?
14% of cottages have a balcony or terrace, and 29% have a view, but this does not represent the majority, so availability can be selective. If this is important to you, you should start your research early, and use the filters to be sure to find what you are looking for. However, 86% of cottages in Jedburgh have gardens, where you can bask in the sun.
Holiday destinations nearby for Cottages
Holidu compares hundreds of websites to find your perfect holiday rental for the best price.