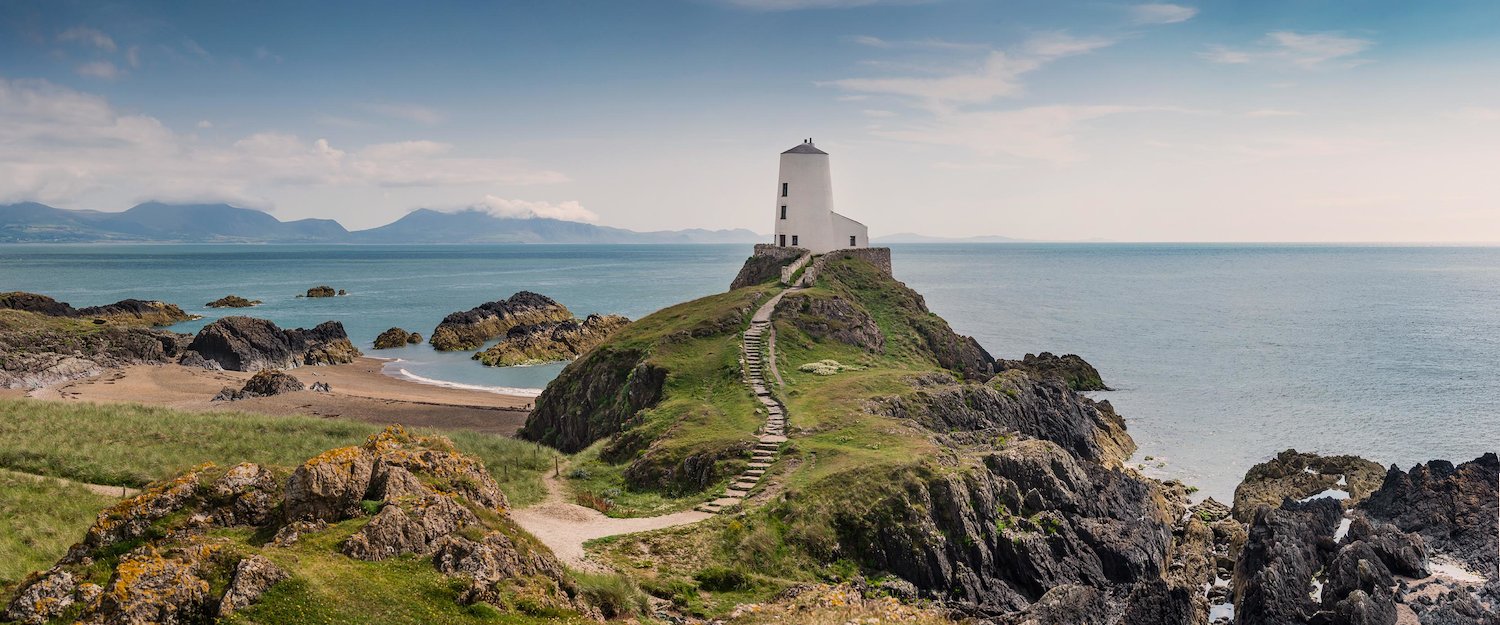 Cottages in Powys
541 properties for Cottages. Compare and book at the best price!
Popular Cottages in Powys
Highlights in Powys
Fantastic nature reserves
Impressive caves
Great museums
Fabulous gardens
Most popular amenities for Cottages in Powys
Other property types in Powys that might be interesting:
Cottages in Powys: Most popular destinations
Cottages in Powys
Splendid cottages surround by nature
If you want to enjoy a well-deserved rest holiday in the company of your partner, an excellent option is to travel to the adorable and picturesque Powys. The beautiful county of Wales has magnificent cottages to make your stay perfect. In Powys, you will find a great diversity of natural landscapes, including some mountains, hills, forests, extensive natural gardens, designed by famous landscapers and well-preserved fortresses that are part of Welsh history. Visit the wonderful museums with fantastic displays of a wide variety of objects. Stroll through its charming villages and learn more about the fascinating Welsh culture through its festivals and fabulous cuisine. Powys is the ideal place if you are looking to relax and enjoy the magnificent nature.
Charming cottages tastefully decorated
Nothing better than enjoying the peace that only nature can provide by staying in the fabulous Powys cottages located in the middle of nature with incredible natural landscapes to admire. From the large garden with terrace and hot tub, so you don't miss a second of these natural settings. Enjoy the modern interior of these cosy cottages, tastefully decorated with comfortable rooms and a fireplace for the coldest days. In addition to finding fantastic plasma TV with cable in the bedrooms and high-speed Wi-Fi. Likewise, you can rest in the soft single and double beds with linen included. Don't miss out on preparing your favourite meals from the spacious kitchen with all the appliances such as refrigerator, microwave, electric oven, coffee maker, stove, dining area and much more. For your total comfort, these cottages have private parking, so you can enjoy a stress-free holiday.
Travellers and activities
Powys for history lovers
For all history lovers and explorers, Powys is a fantastic place with plenty to see and do. The Powys Castle and Garden is an incredible building where you can enjoy wonderful guided tours inside the castle where you will find a collection of objects such as paintings, sculptures, furniture and many more that reflect the history of Powys. Additionally, inside the castle you can also visit the great Clive Museum, which houses a collection of 300 items from India and the Far East. It is considered the largest collection of this style in the entire UK. You can also enjoy a pleasant walk through the extensive gardens with Italian-style terraces, where you will find beautiful statues that never fail to impress.
Powys for nature lovers
One of the most beautiful attractions that you can find in Powys is the wide variety of gardens and natural spaces, ideal for enjoying the tranquillity of nature and surprising your partner with a romantic walk. At Glansevern Hall Gardens, located on the banks of the River Severn, you can explore one of the world's best designed gardens through a wonderful walk, marvelling at the outstanding beauty that has served as inspiration for works by artists and photographers. Enjoy a relaxing day in the 25-acre extension of landscapes and exotic plants, where you will also find an adorable 5-acre lake, beautiful waterfalls and an old Victorian-style house, where you can learn the entire process of distillation of medicinal plants to get essential oils At the end of the tour you can visit the incredible café in the middle of a small Victorian garden.
The name of Powys, was put in honour of the ancient kingdom of the same name from the 6th century after Christ. Currently, it is the city of the county with the least population density, and in its geography you will find extensive and beautiful rural areas.
Top 7 travel tips in Powys
1. Enjoy a day of fun at Falconry Experience Wales
This is one of the best things to do if you are visiting Powys, especially if you are a wildlife lover. In this incredible place, you can enjoy a wide variety of species of birds of prey, in an unbelievable natural environment where you can be in contact with beautiful birds such as eagles, owls, falcons with the help of a guide under a supervised atmosphere, who will also They will offer educational talks on natural preservation. This is undoubtedly a unique experience that you cannot miss.
2. Explore the former Hall at Abbey- Cwm-Hir
Hall at Abbey- Cwm-Hir, is a fantastic historical place to explore and tour where you will find a restored old house with beautiful gardens perfect for taking nice walks and enjoying the fresh country air. Inside the property you can enjoy a great tour where you will find impressive rooms very well-preserved with objects, furniture, pieces of art and many more from different periods that will make you better understand the history of this place. It is one of the highly recommended attractions among tourists that you cannot miss.
3. Visit the fascinating Newton Textile Museum
Located just a few yards from the town centre, this lovely building showcases fascinating history about the Powys weaving industry and all aspects of wool weaving through its exhibits. Run by volunteers and with free admission. You will also find objects that show what life was like in the 19th century and the change from artisanal weaving to industrial implementation. It is one of the most interesting places you can discover in Powys, and it is one of the must-see places that you cannot miss.
4. Stroll around the beautiful Lake Vyrnwy
If you are hunting down a place to relax and enjoy a day in the countryside away from the hustle and bustle of the city, you should visit the beautiful Lake Vyrnwy or Lake Victoria in english. Created in 1880, it is open throughout the year for the enjoyment of all its visitors. In the surroundings you will find magnificent forests with mixtures of beech, oak and many others with fantastic paths, perfect for hiking. What's more, you will discover a wonderful coffee shop with a great menu that includes a variety of tea flavours and delicious desserts.
5. Explore the amazing The National Showcaves Center for Wales
If you like to explore new places and have an adventurous spirit, you should check out the amazing National Showcaves Centre for Wales. A set of three fantastic caves where you will find in the surroundings a fantastic and fun decoration of dinosaurs that are undoubtedly one of the attractions of these caves in addition to their spectacular interior. Between the tours of the caves, you can also visit a wonderful animal contact farm with adorable wildlife that you can see in their natural habitat.
6. Discover the wonderful Pistyll Rhaeadr Waterfalls
This incredible natural setting is perfect to marvel at the beautiful natural views of this set of waterfalls, where you can enjoy exploring the surroundings following the marked trails, this is a good place if you are looking to surprise your partner with a Romanesque getaway enjoying the beauty without equal. Also, when you finish touring the settings you can visit the fantastic cafeteria with many options to share a delicious meal.
7. Have fun in the incredible Ynys Hir Wildlife Reserve
Ynys Hir Wildlife Reserve is a great place where you can appreciate all the Powys wildlife and a wide variety of animals in their natural environment as well as enjoy great walks around the surrounding area exploring the variety of its vegetation including some plants native and other exotic. This lovely reserve is one of the best nature spots you will find in Powys and comes highly recommended by visitors.
FAQs: Cottages in Powys
Which types of facilities are available in the cottages in Powys?
When looking at the facilities offered by Holidu, it can be said that the cottages in Powys benefit from everything that holiday-makers search for! Here, the cottages generally offer a variety of amenities, the most popular being: Wi-Fi (93%), garden (91%), and view (42%)...What more could you want?!
How are the cottages generally rated in Powys?
According to Holidu's data, the majority of the cottages in Powys get a rating of less than 4.5 stars. It can therefore be assumed that it is not the best destination for the highest-rated cottages in the United Kingdom.
Are the cottages in Powys suitable for family holidays?
According to the Holidu database, 16% of cottages in Powys are suitable for families with children, so you won't have any difficulty finding the perfect cottage for you and your family.
Are the cottages in Powys suitable for travellers and their pets?
For sure! In Powys, 60% of the cottages accept pets, 91% also have a garden!
Do the cottages in Powys often offer Wi-Fi?
Yes! According to the data collected last year, 93% of cottages in Powys include Wi-Fi. It is therefore no problem for you to will be able to access your emails and favourite social media sites at any time!
How much do guests usually expect to pay for cottages in Powys?
A big percentage of cottages in Powys (66%) cost less than £100 per night. This is the perfect destination for reserving an affordable cottage!
Do the cottages in Powys typically come equipped with a fireplace or a swimming pool?
Yes! According to Holidu's database, a good amount of cottages in Powys are equipped with a fireplace. This is the destination you need to head to during the winter months!
Are the cottages in Powys suitable for stays with friends or rather for a weekend break as a couple?
According to the data collected last year by Holidu, 80% of cottages are made for up to four people. Approximately 80% of the cottages here include at least two separate bedrooms. Powys is the perfect destination for small groups of friends!
Holiday destinations nearby for Cottages
Holidu compares hundreds of websites to find your perfect holiday rental for the best price.