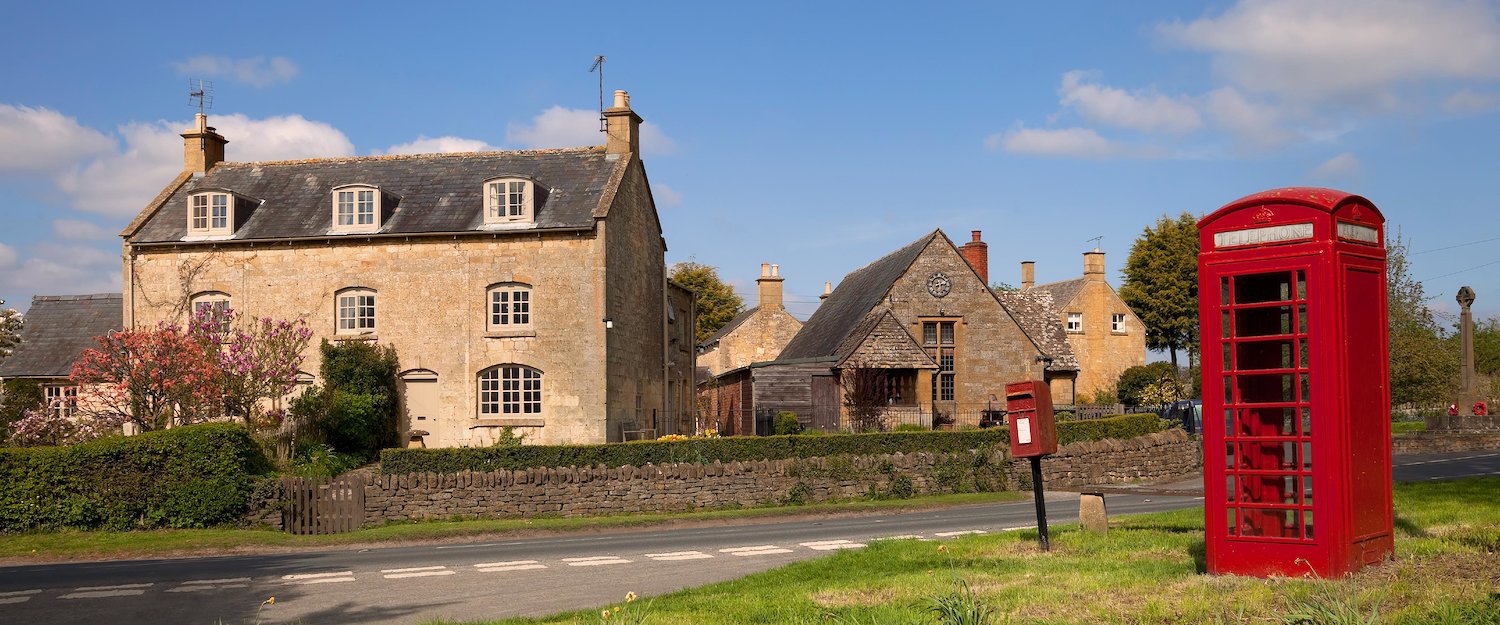 Cottages in Rutland
47 properties for Cottages. Compare and book at the best price!
Popular Cottages in Rutland
Highlights in Rutland
Tourist Town
Water Activities
Museums
Cathedrals
Natural Beauty
Most popular amenities for Cottages in Rutland
Other property types in Rutland that might be interesting:
Cottages in Rutland
Holiday cottages in a rural area
Imagine a spectacular holiday in an area of outstanding natural beauty? Do you want to walk along many trails in a peaceful location and just relax and watch the world go by? In Rutland you can spend hours watching wildlife, sunbathing and delighting on the banks of a river. Rutland is the place to be! Find traditional English cottages for your holiday enjoyment, in these stunning rural buildings just a few miles from Rutland and close to various villages such as Caldesdecott, Rockingham and Lyddinton, as well as parkland and historic sites. You can find the best accommodation with our Holidu search engine and see which cottage is the right one for you and your family. Start planning your next getaway to Rutland now!
Cottages with a great charm
Cottages in Rutland are the right place to spend a nice and quiet holiday with your family, including your four-legged companion. Enjoy lovely gardens and spacious areas for you to share with the children, with friends and with your partner. Use the exterior patios and terraces or balconies to enjoy some fresh air in the morning or while enjoying your breakfast. Prepare a barbecue and have a chat by the fireplace in the evenings! All the amenities are provided for you to have an unforgettable experience in Rutland.
Travellers and activities
Rutland for history lovers
The Rutland County Museum is a library and shop with galleries containing items such as Roman finds, old rifles, old farm machinery like snow ploughs and much more. There is also an additional area with original gallows from the mid-1800s. You can pick up many interesting facts. It is a beautiful museum with many things to see, all inside a huge barn, combined with the town and excellent library and information centre. There are very interesting items to be seen, if you want additional information, you should spend more time reading more of the details.
Rutland for garden lovers
Spectacular to see a variety of individual gardens in Barnsdale Gardens such as the famous kitchen ornamental garden that Geoff Hamilton used when he was head gardener. You can take several ideas to take home as well and spend a few pleasant hours enjoying yourself around the gardens, which are generally well maintained and manicured. Have a look at the colourful flower beds arranged graciously throughout the seasons. You leave with a mild Barnsdale feeling, with new ideas, energy and vitality, which you will be delighted to take away with you after that lovely visit to the Barnsdale garden.
Did you know Rutland is the smallest historic county in England and the fourth smallest in the UK as a whole?
Top 7 travel tips in Rutland
1. Visit the wonderful Windmill
Learn the history of how it all works, it's a great feeling to know how it grinds its flour making it an enjoyable visit and a fascinating opportunity to step back in time and see how things used to be done. You have to watch out for the steps as they are very narrow. You will enjoy getting a lot of flour on your clothes, as it is a dusty environment, but you will be fascinated by the pleasant experience.
2. Visit the Rutland Falconry and Owl Centre
This is a quiet walk through the woods in an open area where they give information about the birds, you have the opportunity to take videos and photographs, it is recommended that you wear the right footwear for walking through the woods and take precautions with the weather to avoid getting wet in the rain.
3. Visit the Goldmark Gallery
Located near the city centre, it is a fascinating place full of pieces; sculpture, paintings, drawings and ceramics, books and miscellaneous materials galore, well worth a look.
4. Visit Rutland Water Park
A great place, very beautiful! for walking, eating, cycling, with an attractive air to spend the day, there are plenty of areas to sit, watch the wildlife, plus there are water sports available. A tremendous experience to be in this place, with so many of the world's bird admirers, wide open spaces with magnificent views around every corner, this is Rutland Water.
5. Visit Bugtopia Zoo
This is a small zoo, but it has a play area for the kids. They are going to love it! Have a look at all kinds of insects and animals in a friendly and educational environment where the staff are attentive and love to share their knowledge. This allows you and the kids to ask questions. Plan a fabulous day out with animals and interesting facts.
6. Visit the yew tree avenue
It is a lovely place, with amazing trees, beautifully shaped. This is a small place to take a pleasant walk and have some lunch or even a picnic. It is a very picturesque spot with beautiful images of natural figures. Connect with your inner soul as you walk and listen to the birds.
7. Visit Normanton Church
Normanton Church is an old church, very pleasant, and spectacular for a to tie the knot. The magnificent structure of the building is enhanced by the spectacular scenery inside, so make sure to take your camera with you to capture some fabulous images with the water in the background.
FAQs: Cottages in Rutland
Which types of services can you find in the cottages in Rutland?
In regard to the services offered by Holidu, it appears that the cottages in Rutland offer everything that holiday-makers dream of! Here, the cottages generally include a variety of amenities, the most popular being: Wi-Fi (81%), garden (33%), and balcony (33%)...Pretty cool!
How do travellers usually rate cottages in Rutland?
On average, the cottages here are quite highly rated. Last year's data reveals that 23% of cottages have a rating of 4.5 stars. A percentage relatively high which allows us to confirm that there are many that are very comfortable and will be the perfect choice for your next holiday.
Are the cottages in Rutland child-friendly?
Judging by the Holidu database, 33% of cottages in Rutland are suitable for families with children, so you won't have any difficulty finding the ideal cottage for you and your children.
Are the cottages in Rutland suitable for holiday-makers and their pets?
For sure! In Rutland, 21% of the cottages give you the opportunity to bring along your furry best friend, 33% also have a garden!
Do the cottages in Rutland mostly have Wi-Fi?
Certainly! According to Holidu's database, 81% of cottages in Rutland include Wi-Fi. You will be able to access your emails and favourite social media sites at any time!
What are the prices like for cottages in Rutland?
According to the data collected last year, there are few cottages in Rutland that are less than £100 a night.
Do the cottages in Rutland often have a fireplace or a pool?
Definitely! According to Holidu's data, the cottages in Rutland have everything you need all year round. Here, 17% are equipped with a fireplace and 15% a pool.
Are the cottages in Rutland suitable for trips in big groups or better for a holiday as a small family?
According to last year's Holidu data, 79% of cottages accept up to four guests. Approximately 77% of the cottages here include at least two separate bedrooms. Rutland is the perfect destination for taking your little family on holiday!
Holiday destinations nearby for Cottages
Holidu compares hundreds of websites to find your perfect holiday rental for the best price.