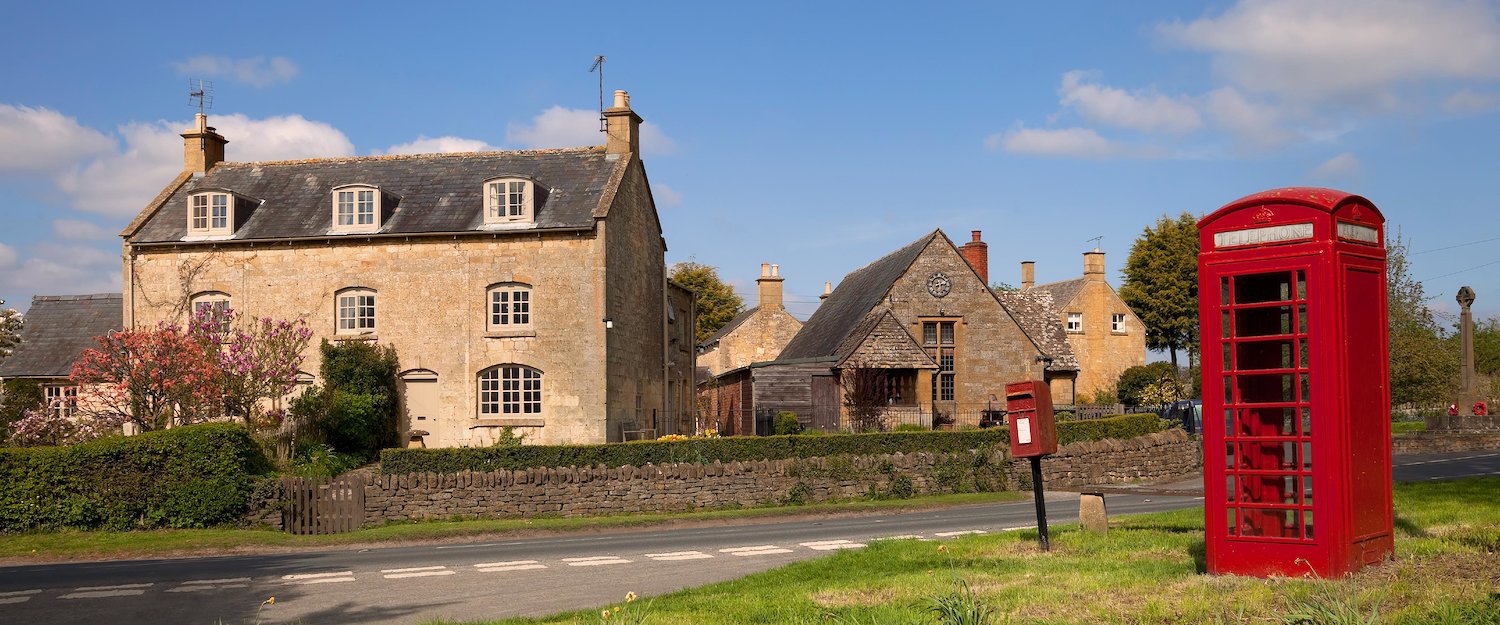 Glamping in Lancashire
38 properties for Glamping. Compare and book at the best price!
Popular Glampsites in Lancashire
Find Glamping in Lancashire
Highlights in Lancashire
Enigmatic nature reserves
Green spaces
Excellent parks
St. Anne's Beach
Intriguing historic halls
Impressive monuments
Amazing memorials
Most popular amenities for Glamping in Lancashire
Other property types in Lancashire that might be interesting:
Glamping in Lancashire: Most popular destinations
Glamping in Lancashire
Grandiose glamping sites all over the county
Between the superb hills of the Forest of Bowland and its flowy rivers, around the picturesque district of Rossendale or along the curvy coast of Thornton-Cleveleys, the glamping sites of Lancashire are some of the most beautiful options that travellers are going to find in the magnificent territory of England. Presenting a grand diversity of environments and natural spaces, a stay in these settlements will give you days and nights filled with grandiose landscapes. Plan a holiday full of activities in the county and top it all off with wonderful sites to stay thanks to the fabulous options that Holidu has for you!
Fully-equipped tents ready for you
Perfect to enjoy unforgettable moments with your couple, family or closest friends, the glamping tents scattered around the county of Lancashire's are extraordinary and unique accommodations where young and old will be able to have a joyful time. Equipped with the best commodities of a hotel and also excellent additions such as hot tubs, pools and terraces, you and your companions not only will be able to enjoy an extremely comfortable camping experience but will have the wonderful benefits of any luxurious lodging as well. Come and experience glamping abroad and have a great time in the fabulous county of Lancashire this season.
Travellers and activities
Lancashire for nature lovers
Combining all sides of nature to a tee, the county of Lancashire is a perfect destination to choose if the realms of flora and fauna are your thing. Featuring and preserving beautiful country environments, these spots will be ideal places to explore if you are interested in learning about the county. Thus, depending on where you are on the map, options such as the Martin Mere and Bowland Wild Boar Park are top choices, due to its beautiful natural facilities, open to all kinds of public, and its countless species of animals, ranging from the friendliest piglets to the most adorable otters. Visit, meet and feed the county's fabulous wildlife, exploring Lancashire's natural spaces this holiday.
Lancashire for adrenaline seekers
Taking an entirely different turn, the county of Lancashire also presents wonderful attractions in its city centres that give visitors of the area a taste of its industrial side. Advantageous for adrenaline junkies, these spots present a variety of thrill-packed activities and recreations that are ready to entertain those who dare to visit them. Acclaimed by travellers and locals alike, Pleasure Beach is one of such attractions. Featuring thrilling rides for clients of all ages and interactive games of all styles, a fabulous and fun experience is more than guaranteed. Alternatively, daredevils can also visit other options such as Outdoor Revolution, a complex that takes you to great heights and challenges you to overcome aerial courses in a safe but exhilarating way. Enjoy great adrenaline rushes abroad by choosing the fabulous county of Lancashire as your holiday destination.
The county of Lancashire is home to the smallest and biggest towns in all the United Kingdom, known by the public as Bashall Town and Bolton.
Top 7 travel tips in Lancashire
1. Make sure to enjoy some sightseeing while staying in the area
Presenting the perfect spots to take great souvenir tourist photos and explore to get to know the county's territory a little more in-depth, Lancashire's landmarks and iconic sites are some of the most recommended attractions to visit. Boasting environments ranging from the natural to the industrial, these spots promise fantastic experiences and photographs that visitors can look back on for years to come. Of the options available in the area, Blackpool Tower and Ashton Memorial are fabulous places not to be missed. Make the most of that free day in your schedule and enjoy some sightseeing in the wonderful county of Lancashire.
2. Learn some of the county's history at Lancashire's Halls
Comprising numerous historic buildings within its territory, the county of Lancashire is an appropriate place to visit if the evolution and history of England is something that interests and excites you. Offering numerous services to the country's command and featuring a variety of informative spaces to the public, the county's Halls are one of the most promising options to visit. Displaying beautiful structures and great wings in which to learn, Gawthorpe and Lytham's Halls are the best options the county has to offer. Learn about Lancashire and the rest of the country while enjoying an informative tour of the county's historic buildings this holiday season.
3. Visit St. Anne's Beach to enjoy a family-friendly day
Offering the perfect option for the families of the world who are planning to tour this diverse county of England, St. Anne's Beach is a Lancashire wonder available at any season of the year. Boasting endless stretches of soft golden sand that meet the crystal clear waters of the Irish Sea, warm days filled with exciting water sports are more than guaranteed for parents and children alike. Additionally, being a beach of great magnitude, additions such as fabulous colourful kite stands or grandiose bouncy castles can be found in various sections of the beach and can be enjoyed by families at all times. Plan your holiday in Lancashire and enjoy fabulous special moments with your loved ones thanks to the county's wonderful attractions.
4. Give the Lancaster Priory Church a stroll
Located on Lancaster's Church Street, Lancaster Priory Church is another of the county's top attractions for travellers and tourists of all tastes to explore and enjoy. Standing on land that has served Christian worship since the 11th century, this wonderful religious structure has impressive archaeological and historical significance as well as being influenced by architectural movements of the past ten centuries, making it a fantastic and interesting spot for religious believers, history buffs and architects in the area. Come and visit Lancaster Priory Church and enjoy an entertaining and comprehensive visit during your fabulous holiday in Lancashire.
5. Become a party animal at the county's bars and nightclubs
Boasting fantastic nightlife, the magnificent county of Lancashire is a holiday destination with a fabulous choice of bars, pubs and nightclubs. This is why it never hurts to recommend to those holidaymakers over the age of twenty-one a few fun visits to the area's nightclubs to enjoy this wonderful experience that only Lancashire can provide. Featuring both relaxed atmospheres, perfect for sharing a few drinks with your family, and exciting ones, ideal for celebrating with friends and meeting fun locals, venues such as the Warehouse, the Old Post Office and Carr Mill are the most frequented in their areas. Depending on the mood you're in, enjoy a few drinks or dance the night away in Lancashire's bars and nightclubs.
6. Relish the county's flavours on Lancashire's restaurants
Catering county and world cuisines to customers with all tastes, Lancashire's restaurants and eateries are fabulous additions to the land that are not to be missed during your stay. Offering everything from small snacks to whet your appetite to exquisite full-course meals for all its customers, it won't matter if you want to celebrate a special dinner with your loved one or just want to grab a quick takeaway like these wonderful eateries will have you covered around the clock. Specializing in the cuisines of Lebanon, Britain, Italy and Japan, Elvin's, the Back Bar & Grill, Ciao Ciao and Sakura Valley are some of the most acclaimed and varied options we can recommend. Visit Lancashire's eateries and be assured of a flavoursome experience this holiday season.
7. Don't miss Lancashire's shopping centres
Comprising a wide range of clothing boutiques, accessory establishments, speciality locales, antique stores, gift shops and much more, Lancashire's malls are the perfect shopping spots for those tourists and travellers from around the world who love to shop for items that showcase the talent of their destination but hate to walk far to get what they need. Catering for all ages and tastes, these spots will also be ideal for all budgets and requirements, ensuring a satisfying visit for all who dare to explore. Of the fantastic options available, Charter Walk, the Arndale Pendle Rise, Houndshill's Shopping Centres are the most popular and promising. Shop for everything you need and want on a budget at Lancashire's fantastic shopping hotspots this season.
FAQs: Glamping in Lancashire
Which types of services can you find in the glamping sites in Lancashire?
In regard to the facilities offered by Holidu, it can be said that the glamping sites in Lancashire contain everything that travellers need! Here, the glamping sites generally include a variety of amenities, the most popular being: Wi-Fi (63%), balcony (43%), and barbecue (40%)...Are you convinced yet?
What are the reviews like for the glamping sites in Lancashire?
On average, the glamping sites here have rather positive comments. According to the Holidu database, 37% of glamping sites have a rating average of 4.5 stars. This is a fairly high ratio which allows us to confirm that you will easily find the ideal glamping for a wonderful holiday!
Are the glamping sites in Lancashire suitable for holidays with children?
According to the Holidu data, 57% of glamping sites in Lancashire are child-friendly, it will therefore be easy to find the ideal glamping for you and your children.
Are the glamping sites in Lancashire suitable for holiday-makers who wish to travel with their pets?
Certainly! In Lancashire, 51% of the glamping sites are pet-friendly, 29% also have a garden!
Do the glamping sites in Lancashire mostly come with Wi-Fi?
Of course! According to the data collected last year, 63% of glamping sites in Lancashire have an internet connection. You will be able to access your emails and favourite social media sites at any time!
What is the average price for glamping sites in Lancashire?
According to Holidu's database, there don't seem to be many glamping sites in Lancashire that are less than £100 per night.
Do the glamping sites in Lancashire generally have a fireplace or a pool?
Certainly! According to last year's data, the glamping sites in Lancashire have everything you need in summer and winter. Here, 29% are equipped with a fireplace and 23% a pool.
Are the glamping sites in Lancashire suitable for stays with friends or rather for a holiday as a small group?
According to Holidu's data, 97% of glamping sites are made for up to four people. Approximately 51% of the glamping sites here include at least two separate bedrooms. Lancashire is the perfect destination for going in a small group on holiday!
Holiday destinations nearby for Glamping
Holidu compares hundreds of websites to find your perfect holiday rental for the best price.