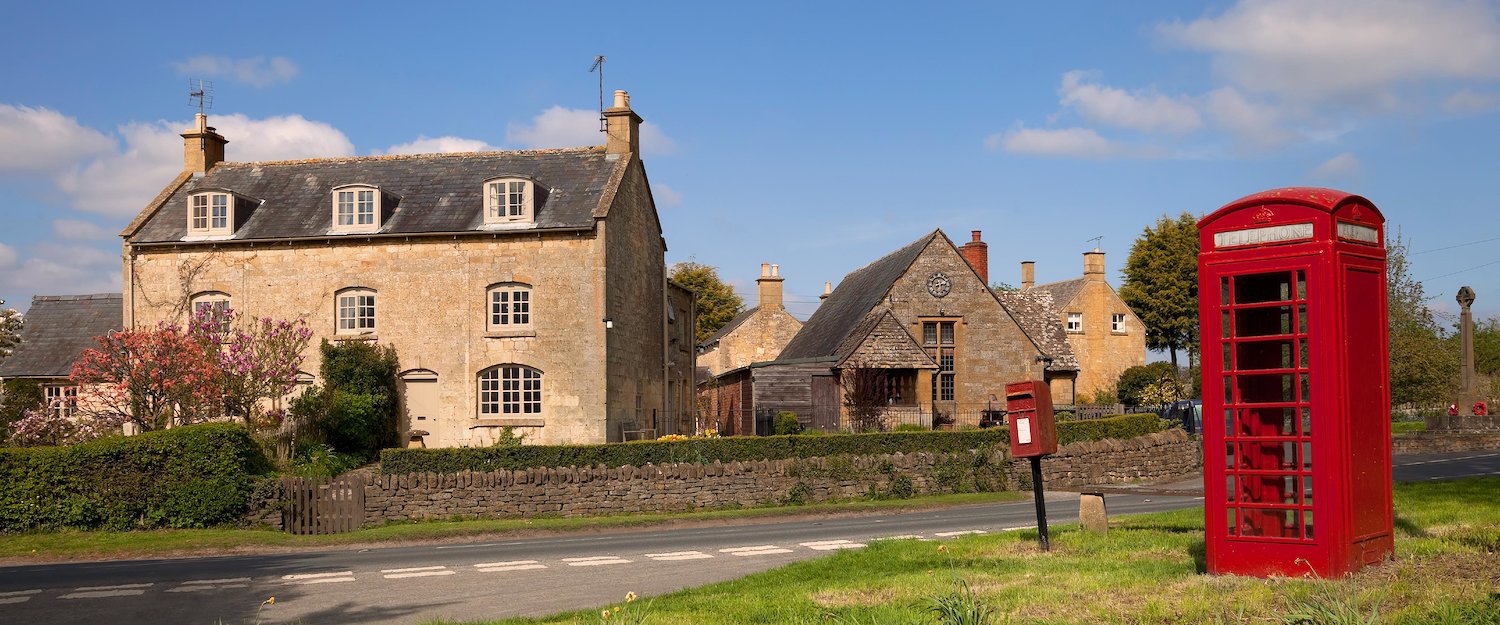 Log Cabins & Lodges South Devon
Log Cabins & Lodges in South Devon
551 properties for Log Cabins & Lodges. Compare and book at the best price!
Popular Cabins in South Devon
Find Log Cabins & Lodges in South Devon
Highlights in South Devon
Fantastic natural parks
Picturesque villages to visit
Imposing castles
Wonderful distilleries
Most popular amenities for Log Cabins & Lodges in South Devon
Other property types in South Devon that might be interesting:
Log Cabins & Lodges in South Devon: Most popular destinations
Log Cabins & Lodges in South Devon
Fantastic lodges in the countryside
Do you want to spend a fantastic holiday away from the noise of the city, in the tranquillity of the countryside and near the sea? Visit and explore the wonderful South Devon, part of the non-metropolitan county of Devon, located in the southeast of England, where you will find beautiful landscapes and magnificent lodges where you can fully enjoy all the beauty of the place. Explore all that South Devon has for you from the countryside to the coast where you can find interesting and fun attractions such as its charming and picturesque villages, its ancient castles and its impressive national parks. Taste its exquisite local food and tour its old distilleries. South Devon is the perfect place for a romantic getaway or if you are looking to spend some quality time with your friends or share with your family.
Comfortable log cabins surrounded by mountains to explore
South Devon has great and comfortable lodges for you with everything you are looking for and much more to make your holiday perfect. Its spacious and well-equipped kitchen will allow you to prepare all your meals comfortably, as it includes a fridge, microwave, kettle, oven, dishwasher and much more, as well as having a comfortable dining room to share your meals in a pleasant space. For your fun you can appreciate a spacious living room with cosy and modern sofas where you can enjoy flat screen TV, cable and Wi-Fi. Enjoy the best views of the coastline from its fantastic modern-style floor-to-ceiling glass windows. Rest in their comfortable king-size beds and enjoy a hot shower in their renovated bathrooms. Have fun in the fantastic garden with furniture and swimming pool, enjoying the beautiful natural scenery.
Travellers and activities
South Devon for explorers
South Devon is a fantastic place to explore due to its incredible scenery and charming villages, Dartmouth is one that you cannot miss. It is one of the prettiest seaside towns and is part of the South Devon reserve, part of the area of Outstanding Natural Beauty. In this beautiful town, you can find the Dart River, historic buildings, old churches, streets with spectacular coloured houses near wonderful beaches such as Slapton and Blackpool, where you can do water sports, canoe or kayak excursions. Finally, do not miss the impressive Dartmouth Castle, built 600 years ago in medieval style to protect the River Dart and the town in times of war, explore its interior and discover the secret passages where the army soldiers crossed.
South Devon for nature lovers
If you like to be in contact with nature and wildlife, you must explore the wonderful Dartmoor National Park. Known for being one of the largest moors in southern England, with almost 935 kilometres of surface. It was home to the first settlers of Great Britain and is the birthplace of the mighty River Dart. In the tour of the park you can find ancient archaeological ruins from the prehistoric period in the form of circles or stone columns. Additionally, you can also enjoy a wide variety of outdoor activities such as hiking, climbing, camping, horseback riding or canoeing. Do not forget to visit its interesting visitor centre, where you will find important information and historical data about the park.
In Exeter Cathedral, you will find the work called Mercy of the Elephant, the first carved wooden figure of this animal in the whole of the UK, made in the 13th century.
Top 7 travel tips in South Devon
1. Explore the National Marine Aquarium in Plymouth
In the beautiful town of Plymouth there is a great aquarium ideal to be visited by the whole family. It is considered one of the largest aquariums in all of Britain and is managed by the Ocean Conservation Trust. It is divided by 4 different marine habitats formed by tunnels and tanks that house more than 4000 species of marine animals, including 5 species of sharks. Additionally, this wonderful aquarium offers events such as the Quiet at the Museum, an incredible sensory experience for people with hearing problems. For the more adventurous you can do the Ocean Snorkel Safari where you will be more in contact with the marine fauna. Finally, for the little ones, it includes a playground and a fantastic gift shop to take home a souvenir.
2. Visit the oldest distillery in Plymouth
In the centre of picturesque Plymouth, is the oldest gin Distillery in the town, offering products with the original recipe from 1793. In this fantastic place, you can enjoy a different time by taking a guided tour of its facilities where you will have the opportunity to distil your own gin, at the end of the almost 2-hour tour you will be able to attend a wonderful gin tasting and then visit their store so that you can take home your favourite liquor.
3. Stroll through the oldest city in Britain
In South Devon, you can find the beautiful city of Exelter, considered one of the oldest in Great Britain. Here you can appreciate the fantastic contrast between modern and old buildings, such as the famous 15th century cathedral, with the longest vaulted ceiling in England, the incredible Roman walls and the ancient castle of Rougemont. Visit its beautiful parks and gardens and marvel at the buildings made of sandstone. Tour its fantastic museums where you can learn many more about the history of this beautiful city
4. Explore the Stover Country Park and Nature Reserve
This fantastic natural expanse is 114 acres that comprise forests, lakes, hills, and a wide variety of wildlife. It is considered a park of great scientific interest that seeks to promote the conservation of wildlife and geology. You can enjoy a quiet walk around the surroundings enjoying the views, the local flora and fauna and have a pleasant picnic in the marked areas. It is a fantastic place to surprise your partner with a romantic walk.
5. Stroll the National South West Coast Path
In South Devon, thanks to its magnificent natural landscapes and parks, it offers its visitors a wide variety of activities to do outdoors. If you like hiking, you cannot miss a fantastic walk along this coastal path of almost 1013 km, which reaches the counties of Dorset and Cornwall. Although it can take up to two months to complete the entire journey, most tourists do them for short stretches, where you will find fantastic camping areas. The National South West Coast Path is considered by the Lonely Planet as one of the best walking trails in England.
6. Enjoy a fantastic meal at The Elizabeth Inn
Hidden in the small village of New Abbot, there is a fantastic high-quality cooking restaurant, the Elizabeth Inn, it is a wonderful place with the best food you can find, with an extensive menu of main dishes, desserts, drinks and with options for vegetarians that you cannot stop visiting. Additionally, the atmosphere is very pleasant, and you will also find a fun Pub to have a good time. The Elizabeth Inn is the best place for a great family meal.
7. Discover the charms of Torbay
Torbay is one of the most beautiful and picturesque towns you can find in South Devon. In the 19th century, it was considered the English Riviera for its beauty and pleasant climate. In this city, you will find a lot of nature to explore from its amazing caves, national parks with beautiful flora and fauna to paradise beaches surrounded by hills and red sandstone cliffs to enjoy in summer. Take a walk through its luxurious port where you can appreciate the beautiful and Glamorous yachts. Tour its museums and marvel with its spectacular exhibits.
FAQs: Log Cabins & Lodges in South Devon
Which types of amenities can you typically find at the log cabins in South Devon?
Out of the facilities you can find on Holidu, it seems that the log cabins in South Devon contain everything that holiday-makers dream of! Here, the log cabins generally offer a variety of amenities, the most popular being: Wi-Fi (98%), garden (83%), and view (36%)...Sound tempting?
How are the log cabins generally rated in South Devon?
Judging by last year's information, less than 20% of the log cabins in South Devon get a rating of 4.5 stars. It is therefore not the best destination for the highest-rated log cabins in the United Kingdom.
Are the log cabins in South Devon suitable for family holidays?
According to information from last year, 17% of log cabins in South Devon are suitable for holidays with children, so you won't face any issues in finding the ideal log cabin for you and your children.
Are the log cabins in South Devon suitable for holiday-makers who wish to travel with their pets?
Certainly! In South Devon, 47% of the log cabins welcome them with open arms, and 83% even have a garden!
Do the log cabins in South Devon tend to offer an internet connection?
Of course! According to Holidu's data, 98% of log cabins in South Devon offer an internet connection. This means that you will be able to browse the internet at any time!
How much does it cost for log cabins in South Devon?
A big percentage of log cabins in South Devon (47%) are less than £100 a night. This is the dream destination for booking a cheap log cabin!
Do the log cabins in South Devon often come equipped with a fireplace or a swimming pool?
Good news! Judging by information from Holidu, the log cabins in South Devon are ideal for every season. Here, 10% have a fireplace and 14% a swimming pool.
Are the log cabins in South Devon suitable for holidays in large groups or rather for an escape as a small group?
According to Holidu information, 92% of log cabins are suitable for up to four guests. Approximately 92% of the log cabins here include at least two separate bedrooms. This is the ideal destination for taking your little family on holiday!
Holiday destinations nearby for Log Cabins & Lodges
Holidu compares hundreds of websites to find your perfect holiday rental for the best price.
Log Cabins & Lodges South Devon