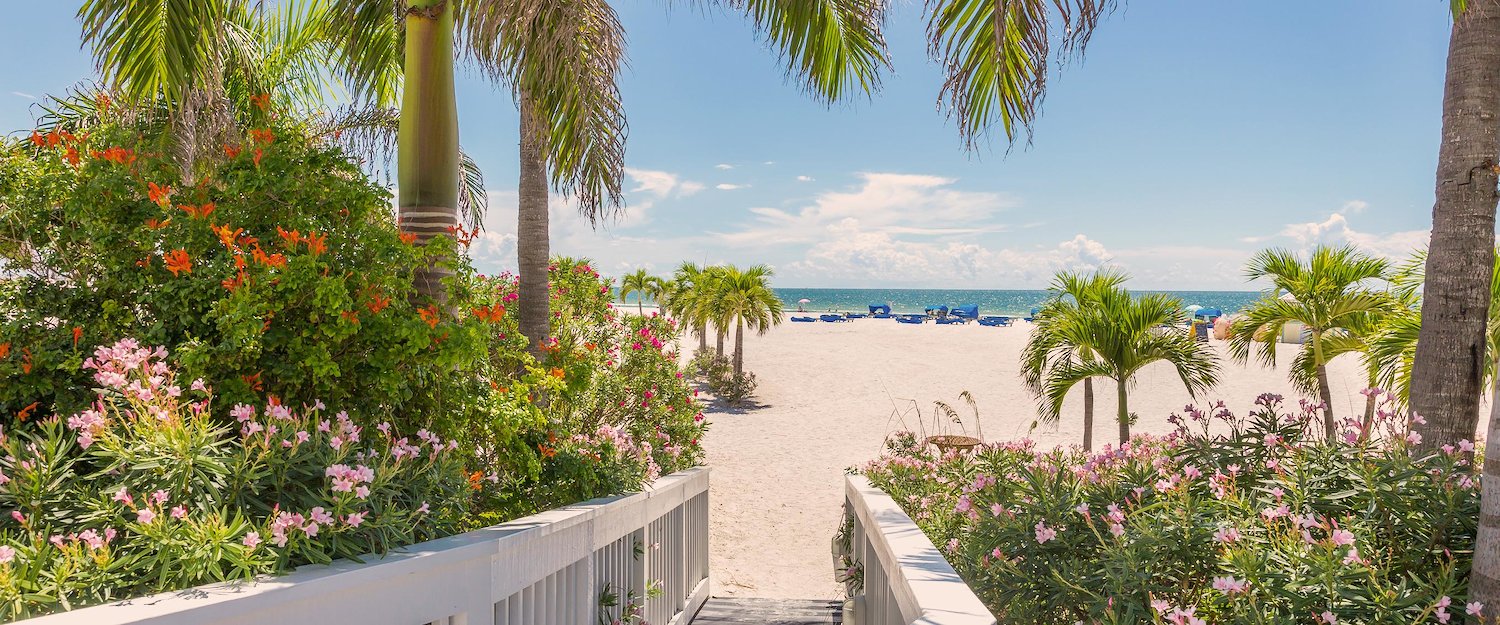 Villas in Disney World
54 properties for Villas. Compare and book at the best price!
Popular Villas by Disney World
Find Villas by Disney World
Highlights by Disney World
Incredible and amazing theme parks
Adventure and fun for the whole family
Great outdoor activities
Unique experience with the best Disney characters
Most popular amenities for Villas by Disney World
Other property types by Disney World that might be interesting:
Villas by Disney World: Most popular destinations
Villas in Disney World
Wonderful villas in the best theme park in the world
Do you want to spend a holiday full of adventure and fun? You cannot miss the amazing, incredible and magical Disney World park, located in the United States, Florida, Orlando, where you will find the best theme parks in the world, which you can enjoy with all your favourite characters from your Disney films, you must definitely visit the wonderful Magic Kingdom, with its incredible fairy tale castles and it's beautiful princesses like Cinderella, go through the wonderful Epcot park where you will enjoy a great technological exhibition, you can also enjoy caravans, parades, special events, fun water parks and roller coasters, great golf courses and many places to have delicious food and endless shops to visit and buy beautiful gifts and souvenirs. Disney World is the perfect destination for a once-in-a-lifetime holiday in the land of endless enchantment with guaranteed fun for the whole family.
Magnificent villas with all the comforts to relax
Just a few minutes by car from Disney Park, you can find luxurious, comfortable and magnificent villas with all the amenities you would need to spend an unforgettable holiday, including comfortable rooms with flat screen television, DVD player, Blu-ray and free Wi-Fi, king-size and double beds with bed linen, spacious kitchen with all the facilities such as microwave, fridge, hob, coffee maker, toaster, all utensils and large dining room and breakfast area. Additionally, you can also find spacious and comfortable gardens, balconies and terraces with a private pool and barbecues to share outdoor activities under the wonderful Orlando sun. Near to these properties you will find shops, restaurants and some beaches just a few miles away. Don't think twice and book in any of our great villas for a fun-filled holiday!
Travellers and activities
Disney World for film lovers
If you love animated Disney films or maybe action ones, you should visit the fantastic Disney Hollywood's Studios park, one of the 4 parks that make up the magical world of Disney where you can live a unique experience in any of its fantastic attractions that will allow you to recreate the most iconic scenes from your favourite films such as Star Wars: Galaxy Edge, where you can build your own droid or feel the adrenaline of a trip through the galaxy in its 3D simulator. The little ones will be able to enjoy The Toy Story Mania, with many fun attractions in amusement parks and all the characters from the film which you can take beautiful photographs, enjoy live presentations such as The Little Mermaid or the fantastic adventures of Indiana Jones, a favourite of all visitors. Finally, do not forget to get on the incredible haunted elevator for a unique adventure experience.
Disney World for fairytale lovers
If you love fairy tales of beautiful princesses and majestic castles with a happy ending, In the fabulous Magic Kingdom you will find the incredible Fantasyland where you can live all your favourite tales in a unique experience in the Medieval Kingdom. Start the magical tour in Fantasyland Courtyard, at the entrance of the park where you will find the beautiful Cinderella castle and have fun in the Prince Charming Regal Carousel, an original from 1917 with the music of the classic Disney films. Visit the most famous attraction, the Peter Pan's Flight, where you can take the pirate ship trip from London to Never Land just like it was done in the film. Discover the secrets of the Fantasyland Enchanted Forest, where you will enjoy an incredible journey through the adventures of the cute bear Winnie the Pooh and his friends, you can also have tea with Mad Hatter and Alice in Wonderland in their incredible Mad Tea Party. Visit one of the most popular attractions in the park for the little ones, the 1920 Storybook Circus, where you can visit the classic attraction of the charming Dumbo in a wide variety of games and playgrounds for the whole family to enjoy.
One of the oldest and most visited Disney Parks is the Magic Kingdom, with more than 17 million visitors a year. The Main Street of this park was built inspired by the neighbourhood where Walt Disney grew up.
Top 7 travel tips in Disney World
1. Explore the animal kingdom of Disney World
This incredible park will put you in contact with nature and animals while you are having fun, this place offers you exotic and wild animals that you can observe taking the incredible Kilimanjaro Safari, you can take walks along its beautiful trails, take an expedition to the Himalayas by train or ride a Spectacular Winged Highlander Banshee and discover the amazing world of Pandora in 3D flying over the place, take a hike through its spectacular floating mountains and explore it's amazing flora and fauna. Additionally, you can take a trip down the Na'vi River and find the Shaman of Songs. Visit the conservation station where you can learn more about the animals and how to take care of them!
2. Dare to take the incredible mission to outer space
Future World, in Epcot Park offers you the opportunity to enjoy an authentic space flight experience where you can become a true astronaut, choose which member of the crew you would like to be, commander, engineer, navigator, or pilot and start training in the X-2 Deep space shuttle simulator, enjoy the most dangerous missions dodging a rain of asteroids and meteorites, take the orange mission and carry out an intense Mars mission if you like strong emotions, since in this simulator the flights and sharp turns at very fast speeds. If you want a quieter ride you can go on a green mission orbiting the earth or the moon with smooth speeds and turns. In this park you can also enjoy incredible interactive games for the little ones.
3. Stroll down the main street of the magical world of Disney
The main street of the Disney park welcomes all its visitors, it is one of the first attractions that you can enjoy when you arrive at the Magic Kingdom, on your tour you will be able to appreciate the influence of various styles of the twentieth century of cities like New England o Missouri, here you will find theatres, the iconic statue of Walt Disney and Mickey Mouse, clothing and toys stores, souvenirs and gifts shops, crafts and more, incredible fast food restaurants, European, international, ice cream parlours, candy stores and everything you can look for a delicious meal, you can take this fun tour by taking the park-wide steam train, the Walt Disney World Railroad, or take any of the Main Street vehicles.
4. Discover the future in Tomorrowland
This incredible park recreates a fun spaceport where you will find fun for all ages. Visit Buzz Lightyear's Space Ranger Spin and help Buzz defeat the evil Zurg, Get on Space Mountain and enjoy any of its 2 roller coasters on the same route but with opposite directions, alpha, and omega. Additionally, you can take a look at the future at the Walt Disney Carousel of Progress or you can take the Tomorrowland Transit Authority People Mover, and go on a complete tour of the entire park, you can also find restaurants with extensive menus and options to enjoy a delicious meal at the finish of the adventure.
5. Have fun drawing your own Disney character
During your visit to Disney's Animal Kingdom you will have the opportunity to create a Disney character. Take a tour of Rakiti's Planet Watch where you will be able to discover how Disney animators create fabulous characters, influenced by real animals, take the 25-min class where you will receive step-by-step instructions from the animators so that you can draw your own version of the characters choosing between the Lion King, Finding Nemo, Dumbo, Tarzan and many more. Don't miss out on this incredible opportunity where you can create your own unique Disney souvenir!
6. Discover the mystery in the unknown lands of Adventureland
In this incredible park you can enjoy the most exotic attractions that you can find in the world of Disney, inspired by jungles and peoples of the Caribbean, Asia, Africa, and the Middle East. Enjoy a boat ride on the fabulous Pirates of the Caribbean attraction or on the Jungle Cruise and explore its wide variety of wildlife. In Adventureland you can also discover the fun of flying on the Aladdin magic carpet or enjoy a fabulous Hawaiian show with singing birds in the Walt Disney's Enchanted Tiki Room, you can also go up to Tarzan's treehouse and have fun like never before.
7. Enjoy an incredible adventure in the heights
Epcot Park offers you an amazing 80 foot 180 degree digital projection dome, with a great recording area that will allow you to experience the sensation of flight where you can travel the most beautiful landscapes, wonders, and monuments of the world such as the Swiss Alps, the Pyramids of Egypt, the spectacular Chinese wall, the only Taj Mahal in India, fly over Paris at night and be dazzled by the amazing lights of the Eiffel Tower and discover the beautiful polar bears in Greenland. Take the Soarin 'challenge and answer the questions with your family about the most famous places in the world. This Adventure in the heights is a must in the world of Disney.
FAQs: Villas by Disney World
Which types of amenities can you expect to find at the villas in Disney World?
In regard to the facilities you can find on Holidu, it can be said that the villas in Disney World offer everything that holiday-makers need! Here, the villas generally offer a variety of amenities, the most popular being: air conditioning (56%), Wi-Fi (53%), and swimming pool (47%)...What are you waiting for?
What are the reviews like for the villas in Disney World?
According to last year's information, only 8% of the villas in Disney World get a rating of 4.5 stars. If this is important for you, it will be necessary to pay a little more attention to the reviews.
Are the villas in Disney World suitable for family holidays?
Judging by information from Holidu, 14% of villas in Disney World are suitable for families with children, it will therefore be easy to find the ideal villa for you and your children.
Are the villas in Disney World suitable for travellers and their pets?
For sure! In Disney World, 11% of the villas offer the possibility for travellers to take their pets with them, and 14% even have a garden!
Do the villas in Disney World generally come with an internet connection?
Of course! According to last year's data, 53% of villas in Disney World have an internet connection. It is therefore no problem for you to will be able to stay connected throughout your stay!
Do the villas in Disney World usually come equipped with a fireplace or a swimming pool?
Definitely! According to Holidu information, a large portion of villas in Disney World have a swimming pool. It's the ideal destination for you to spend the summer months!
Are the villas in Disney World suitable for stays with several people or rather for a holiday as a small group?
In Disney World, according to the information gathered last year, 89% of villas welcome groups of up to eight guests, and 86% of these villas have at least four bedrooms. But 97% of villas also have facilities for groups of up to four people, and 100% of the villas are made up of at least two separate bedrooms. This is, therefore, the ideal destination for large and small groups on holiday!
For a luxurious trip in Disney World, are villas a good idea?
Some villas are, but others aren't as luxurious. So if you are looking for that special accommodation, don't delay in making a reservation because only 47% have a pool, 56% have air conditioning, and none have a sauna.
Do the villas in Disney World offer outdoor space to enjoy?
19% of villas have a balcony or terrace, and 11% have a view, but this does not represent the majority, so availability can be selective. If this is a priority for you, you should anticipate a bit more time for research, and use the filters to be sure to find the villa of your dreams.
Holiday destinations nearby for Villas
Holidu compares hundreds of websites to find your perfect holiday rental for the best price.