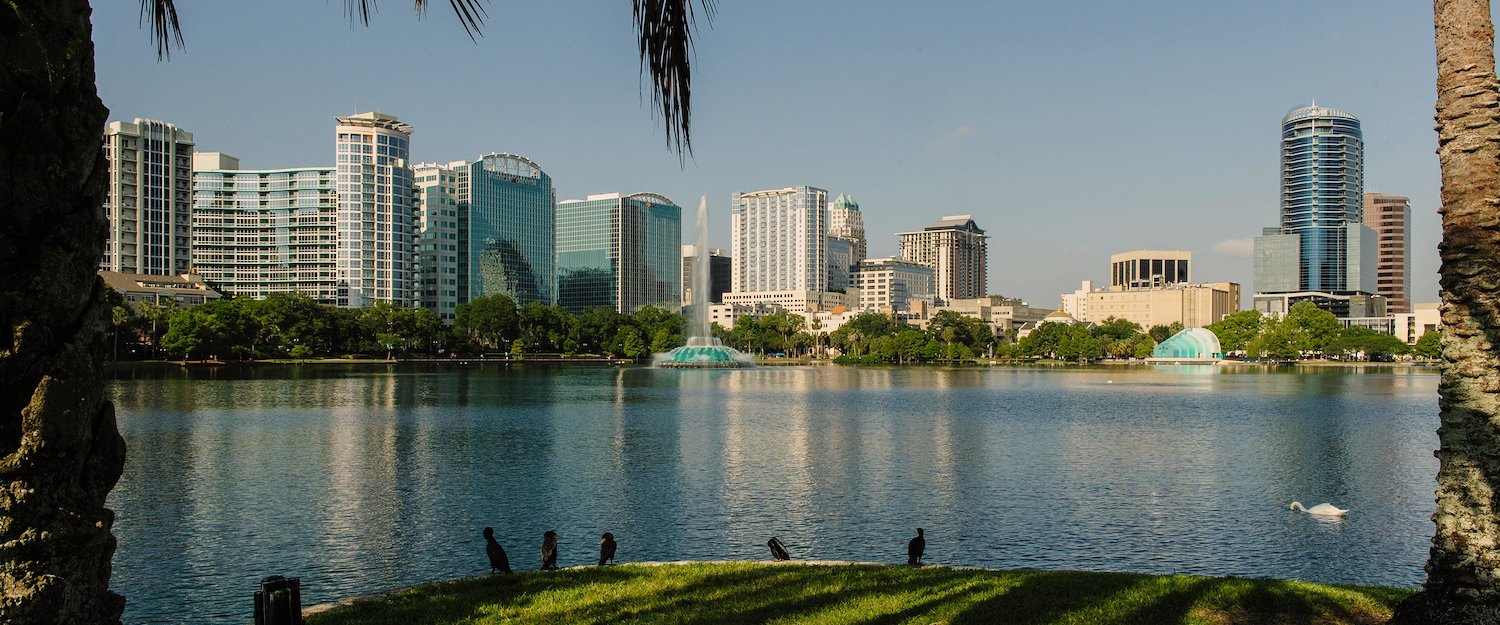 Villas in Orlando
2 properties for Villas. Compare and book at the best price!
Popular Villas in Orlando
Highlights in Orlando
Amusement parks
Fun holidays
Beautiful nature
Recreational activities
Fantasy world
Most popular amenities for Villas in Orlando
Other property types in Orlando that might be interesting:
Villas in Orlando
Majestic villas located in the heart of emblematic parks
If you are looking for a luxurious villa with a pool to sunbathe and at the same to be close to the most famous theme parks, Holidu puts the city of Orlando at your disposal. Located in central Florida, this amazing city features villas minutes from the famous Walt Disney World Park. Made up of parks, such as Epcot, Magic Kingdom, and also water gardens. Besides, this city has other well-known destinations such as Universal Orlando, where Universal Studios and Islands of Adventure are located. These attractions make Orlando a magical destination packed with many adventures.
Comfortable, luxurious villas with pools and Jacuzzis
In Orlando you will find villas with a great variety of styles, from classic, modern, contemporary, luxurious constructions, among others. Inside its buildings you will find all the implements that will make your stay comfortable, such as a jacuzzi, swimming pools, you can even take your pet and spend a pleasant vacation with your family. And for greater enjoyment, you can choose villas with balconies, and dreamy gardens that offer you a fabulous view of the place. Best of all, you'll be close to the greatest theme parks! Ready to have fun at the majestic villas in Orlando?
Travellers and activities
Orlando for adventure lovers
If you always dreamed of living a day of extraordinary adventures, in Orlando you can make it come true. You can visit the greatest aquariums; take a helicopter tour over the parks. Visit Madame Tussauds Orlando. And you cannot miss a visit to the majestic Walt Disney World Park or tour Universal World. In Seaworld's water parks where the depths of the sea are simulated, you will find extraordinary beings that will make you travel to the bottom of the ocean.
Orlando for the whole family
So if you love family fun, visiting the Go-Kart tracks and roller coasters will be an unforgettable ride for everyone. You can also take your children to live a space adventure at the Kennedy Space Centre. If your thing is to be in contact with nature, you can meet the native animals of Florida at Exotic Animal Experience or live up close to the amazing experience of seeing the Florida ecosystem in the Tibet-Butler Preserve. You can also be close to fantastic animals like zebras and more at the Safari Wilderness Ranch.
The Orlando Public Library is ranked as the largest public library in the state of Florida, with 290,000 square feet of space. Orlando has more than 100 parks and 21 community centers that offer camps, athletic programs, and social programs.
Top 7 travel tips in Orlando
1. Choose the best season to travel to Orlando
The climate in Florida is subtropical, which means that between June and September is a period of heat, mosquitoes, and storms. However, those months are high season because tourists often go on vacation with children. The summer season is ideal for exploring Orlando's many water parks. In any case, if you can organize yourself, it is worth planning between December and April, and specifically in January and February, because, although the temperatures drop, the prices of flights, hotels, and restaurants also decrease as well as the crowding of people.
2. Visit Disney World and Universal World
Going to Orlando and not walking through these two parks is inconceivable. For this, keep in mind that you need to dedicate at least six days to it. If you visit it for the first time, it is best to dedicate two or three days to these two parks, and the other days to the rest. Disney World is one of the most visited places in the world, keep that in mind. Universal Studios is also made up of Islands of Adventure, this is the home of comic book superheroes such as Captain America or the dinosaurs of Jurassic Park, Spiderman. Your children will not want to leave there. You will also find the Volcano Bay water park, get organized so you can enjoy both. You cannot stay without visiting both places.
3. Visit the See Art Orlando trail
This one shows quite a few works of art in the open air. You can also visit the many museums, such as the Mennello Museum of American Art, the Orlando Museum of Art, and the Orange County Regional History Centre, a branch of the Smithsonian Institution. These museums together with the Dr. Phillips Centre for the Performing Arts make up the cultural offer of the city.
4. You can go shopping in Orlando
If shopping is your thing in Orlando you will find the best option to do it. Visit The Florida Mall or the boutiques on Winter Park Avenue. You will also find on International Drive, the Outlet shopping centre, the Orlando Premium Outlets, with almost 200 stores.
5. Go to the Everglades National Park
This park consists of 6,104 square kilometres and is located 330 kilometres from Orlando, it is interesting if your thing is to observe crocodiles in their natural habitat. You can also go on airboat excursions or ecotourism routes by Kayak.
6. The cuisine in Orlando is full of Caribbean flavours
There are mixtures of smells and flavours that encourage you to eat succulent dishes. You can enjoy meals with fish and sweet and sour sauces, spinach salads with duck, walnuts, and apples. For lovers of vegetarian cuisine, the city does not have many possibilities, but in gastronomic establishments, you can find vegan alternatives.
7. For sports lovers
In Orlando, a city that belongs to Orange County, you can also find the Orange County Convention Centre and the Amway Centre sports complex, home of the Orlando Magic NBA basketball team.So you can learn about the history of your favorite team and see their facilities up close
FAQs: Villas in Orlando
Which types of facilities are offered at the villas in Orlando?
In regard to the facilities available on Holidu, it can be said that the villas in Orlando benefit from everything that holiday-makers need! Here, the villas generally have a variety of amenities, the most popular being: air conditioning (100%), Wi-Fi (60%), and swimming pool (60%)...Not bad, right?
How are the villas usually rated in Orlando?
On average, the villas here have rather positive reviews. According to Holidu, 40% of villas have a rating average of 4.5 stars. This is a relatively high ratio which allows us to confirm that there are many which are very enjoyable and will be the perfect choice for your next holiday.
Are the villas in Orlando suitable for holidays with children?
Holidu's insights reveal that 20% of villas in Orlando are suitable for holidays with children, it will therefore be easy to find the ideal villa for you and your children.
Are the villas in Orlando pet-friendly?
For sure! In Orlando, 40% of the villas are pet-friendly, and 20% also have a garden!
Do the villas in Orlando mostly have an internet connection?
Certainly! According to the data collected last year, 60% of villas in Orlando include Wi-Fi. This means that you will be able to stay connected during your stay!
How much does it cost for villas in Orlando?
According to Holidu information, there are fewer than 40% of the villas in Orlando that cost less than £100 per night.
Do the villas in Orlando often have a swimming pool?
Yes! Judging by last year's information, 60% of villas in Orlando are equipped with a swimming pool. This is a dream destination for sunbathing and relaxing by the swimming pool! 40% even have a barbecue!
Are the villas in Orlando suitable for holidays in large groups or better for a weekend break as a small group?
In Orlando, based on last year's information, 40% of villas accept up to eight travellers. But 100% of villas are also perfect for families of up to four guests, and 80% of the villas include at least two separate bedrooms. This is, therefore, the perfect destination for groups of friends of all sizes!
For a luxurious trip in Orlando, are villas a good idea?
Yes, indeed! 60% have a pool, 100% have air-conditioning and 20% even have a sauna. At this destination, you will certainly find all the comforts you need for the perfect holiday. What more could you want?
Are you able to enjoy a beautiful view and spend time outside at the villas in Orlando?
40% of villas have a balcony or terrace, and 20% have a view, but this does not represent the majority, so availability can be limited. If this is important to you, you should start your research early, and use the filters to be sure to find the villa that is perfect for you. However, if you like to eat your meals in nature, and especially if you like barbecues, 40% of the villas are equipped with them.
Holiday destinations nearby for Villas
Holidu compares hundreds of websites to find your perfect holiday rental for the best price.