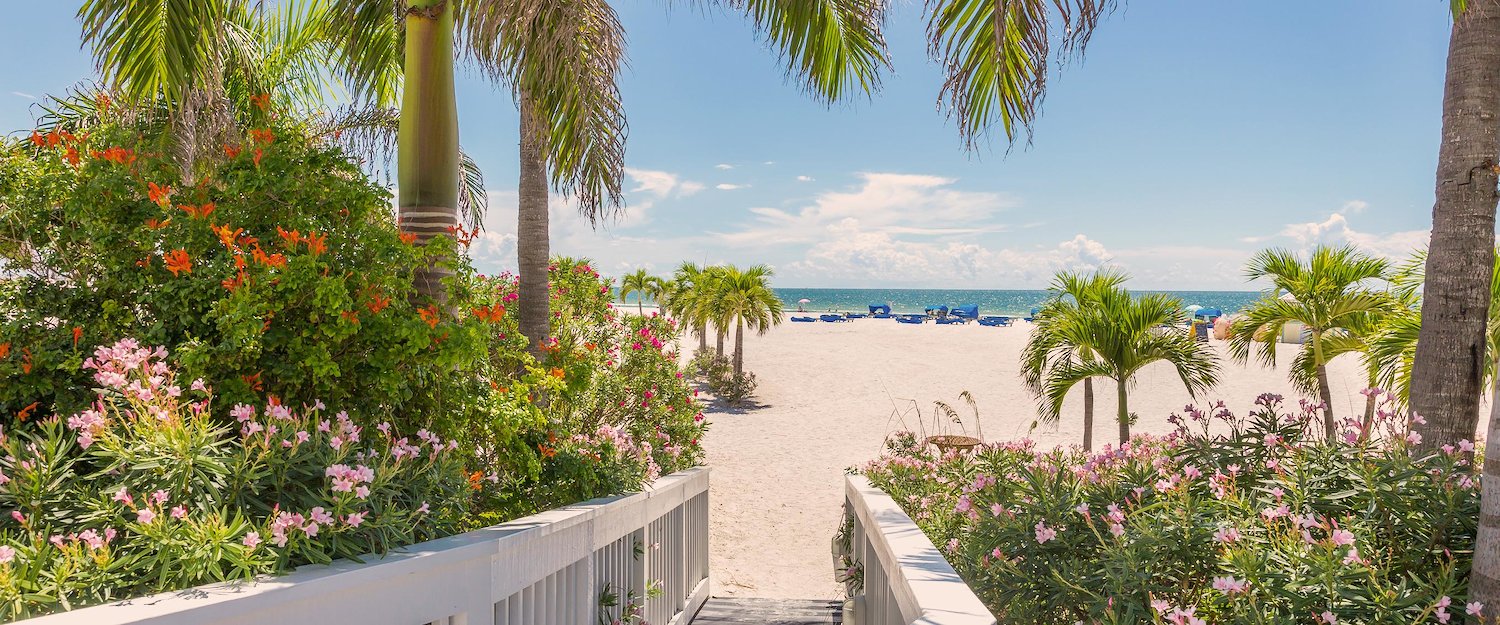 Villas in Kissimmee
58 properties for Villas. Compare and book at the best price!
Popular Villas in Kissimmee
Highlights in Kissimmee
Excellent golf destination
Active holidays
Incredible theme parks
Ideal family getaway
Entertainment and festivals
Most popular amenities for Villas in Kissimmee
Other property types in Kissimmee that might be interesting:
Villas in Kissimmee
Find the perfect villa in Orlando
Find splendid villas close to Lake Tohopekaliga or near the Old town and start planning your stay in Kissimmee. With so many theme parks, nature and activities to enjoy, this town is the perfect base to discover what Orlando has to offer. Find your dream villa in exclusive areas as you enjoy your time away combining the cultural scene, the cuisine, the art, the outdoors and the never ending fun. Find your villa and visit Kissimmee now!
Exclusive and spacious villas
Make your trip to Kissimmee a memorable one. Accommodate your family or group of friends in astonishing villas with swimming pools, manicured gardens, lovely patios and sliding glass doors that let you contemplate the views from the comfort of the lounge. Bright open plan kitchens and all sorts of details, where cosy and beautiful blend in perfectly. There are villas with room for 16 people, so if you are thinking of celebrating an occasion, Kissimmee is the place to be!
Travellers and activities
Kissimmee for family holidays
Kissimmee is one the most popular destinations in Florida as it happens to be adjacent to Walt Disney World Resort. This is why a large number of families choose this town as their holiday destination. Set your base here and enjoy the most famous children theme park. Enjoy the shopping centres, the theme parks, SeaWorld Orlando, Gatorland or The Discovery Cove. Enjoy lovely afternoons by Lake Tohopekaliga and the beautiful outdoors where you can practice endless activities including cycling, walking and practicing several sports.
Kissimmee for festival lovers
Kissimmee is a lively destination with lots of fun for the family, activities for couples and great outdoors to enjoy group activities with friends. Enjoy the Mardi Gras parade at Universal Studios. Don't miss the biggest Florida's party of the year! Are you a rodeo fan? The Silver Spurs Rodeo is your festival then. Pack your cowboy hat and boots. Those interested in gardening also can find interesting activities during the Flower and Garden Festival. Needless to say that every theme park hosts special events throughout the year too. Be sure you check the events calendar when you are there so you don't miss the fun!
Did you know Kissimmee is also known as the "Vacation Home Capital of the World"?
Top 7 travel tips in Kissimmee
1. Kissimmee from the air
Make your trip to Florida very special riding a hot air balloon over Orlando. How amazing is that? Celebrating a special occasion with your other half or maybe suggesting tying the knot? This is a unique way of doing it, for sure. As you go up, the morning light will make its way through the sky until the sun shines over Orlando. Bring your camera to keep the best memories of an unforgettable sunrise from the air.
2. Have an active holiday time
Being on holiday does not always mean doing nothing. As Kissimmee is next door to the exciting attractions and theme parks, it can offer a wide range of activities for those who wish a bit of action during the holidays. Thrill-seekers can go on helicopter rides and have scenic views. Try jet skiing or speeding across the water in airboats. Maintain your equilibrium on a zip-line and if you are a bit of a daredevil, go kayaking on Shingle Creek or Lake Toho to see the gators in the wild. Keep on your toes!
3. Take a cultural tour
There is so much history to be explored in museums, a pioneer village, or on cultural tours. The tours can take you to those off the beaten track spots, a boat ride through lakes, a Gastronomical Dine Around Tour, the botanical gardens or the town centre.
4. A visit to Gatorland
Alligators and crocodiles are species living in the area of Florida and Gatorland is a wildlife preserve and theme park popular for the effort in the conservation of its four rare leucistic "white" alligators. From the boardwalks you can see thousands of the gators and crocs naturally bred in the marsh but if you prefer to keep the distance a bit, watch them from the observation towers. Have a look at the activities available in the park and enjoy your day.
5. Tee it up on the golf course
Florida is known as the Sunshine State and Kissimmee golf courses are the greenest and the best in the state. Amazing fairways to enjoy a sunny day playing your favourite sport and elevate your game to the next level either taking a few lessons or challenging yourself in the championship layouts designed by professional golfers. With a mild year-round climate, it is always tee-time at Kissimmee Bay Country Club, Remington Golf club, Harmony Golf Preserve or any of the other 11 courses!
6. Distinctive Kissimmee
There is always time for entertainment and fun, even on holidays! Enjoy the Main Street lively nightlife or browse the exclusive shops. See the Celebration Town Centre and discover the Old Town, Pointe Orlando or St. Cloud. Every district offers thousands of activities to keep you entertained all day and all night! You will be spoilt for choice too when it comes to eateries in 360 Complex. Do you need any more reason to come?
7. Family fun under Florida's sun
Florida's theme parks are legendary. Starting with the well-known Walt Disney World© Resort, SeaWorld or the Universal Orlando Resort. The list of possibilities is long but fun is guaranteed. Remember when you were a child and dreamt of seeing Mickey Mouse or your favourite fairy tale princess? The magic fills the air and years after years, many families choose Kissimmee to create memories for years to come with their dearest ones.
FAQs: Villas in Kissimmee
Which types of amenities can you typically find at the villas in Kissimmee?
In regard to the amenities available on Holidu, it appears that the villas in Kissimmee have everything that travellers wish for! Here, the villas generally include a variety of amenities, the most popular being: air conditioning (92%), Wi-Fi (88%), and swimming pool (88%)...What more could you want?!
What are the reviews like for the villas in Kissimmee?
According to last year's information, most villas in Kissimmee get a score of fewer than 4.5 stars. It can therefore be assumed that it is not the best destination for the highest-rated villas in the USA.
Are the villas in Kissimmee suitable for holidays with children?
Holidu's insights reveal that 43% of villas in Kissimmee are suitable for holidays with children, it will therefore not be difficult to find the ideal villa for you and your children.
Are the villas in Kissimmee pet-friendly?
In general, a small percentage of villas in Kissimmee accept pets. We can therefore assume that there are better destinations in the USA for owners and their pets.
Do the villas in Kissimmee generally have Wi-Fi?
Certainly! According to Holidu's database, 88% of villas in Kissimmee include Wi-Fi. This means that you will be able to stay connected throughout your stay!
Do the villas in Kissimmee generally have a fireplace or a swimming pool?
Definitely! Judging by information from Holidu, 88% of villas in Kissimmee are equipped with a swimming pool. This is a dream destination for sunbathing and relaxing by the swimming pool! In addition,30% even have a barbecue!
Are the villas in Kissimmee suitable for trips in large groups or rather for a weekend break as a small group?
Here, based on last year's information, 90% of villas are suitable for up to eight travellers, and 80% of these villas are made up of at least four bedrooms. But 100% of villas also accept up to four travellers, and 94% of the villas include at least two separate bedrooms. Kissimmee is, therefore, the ideal destination for travelling in small or large groups, with family or friends!
For a luxurious stay in Kissimmee, are villas a good idea?
Some villas are, but others aren't as luxurious. So if you are looking for that special accommodation, don't delay in making a reservation because only 88% have a pool, 92% have air conditioning, and only 4% have a sauna. However, if it's space you're looking for, 100% of the villas can accommodate large groups, and 22% have a garden.
Do the villas in Kissimmee offer outdoor space to enjoy?
28% of villas have a balcony or terrace, and 15% have a view, but it is not very common, so availability can be limited. If this is a priority for you, you should anticipate a bit more time for research, and use the filters to be sure to find the villa that is perfect for you. However, 22% of villas in Kissimmee have gardens, where you can bask in the sun. If you like to have lunch or dinner outside, and especially if you like barbecues, 30% of the villas have them.
Holiday destinations nearby for Villas
Holidu compares hundreds of websites to find your perfect holiday rental for the best price.