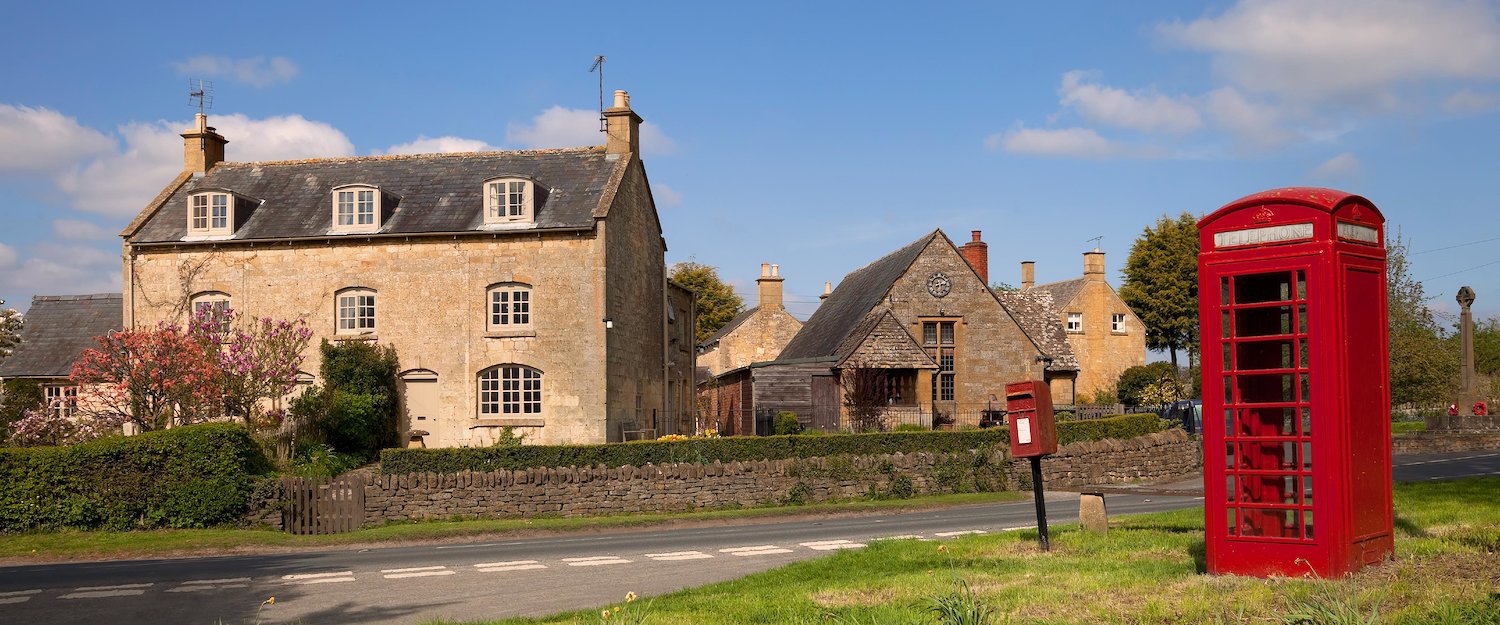 Holiday rentals and lettings in Flamborough
Start comparing over 45 rentals in Flamborough and book at the best price!
Holiday Rentals & Lettings in Flamborough
Pet-friendly Holiday Rentals & Lettings
Holiday Rentals & Lettings with Internet
Holiday Rentals & Lettings with Parking
Find Holiday Rentals & Lettings in Flamborough
Highlights in Flamborough
Crystal clear waters and golden sands
Great diversity of marine life
Cliffs with breathtaking views
Architectural works of high cultural value
Most popular in Flamborough
Other property types in Flamborough that might be interesting:
Prices and availability
Prices
June
July
August
September
October
Average price per week
Availabilities
June
July
August
September
October
Percentage of available lettings
Holiday rentals and lettings in Flamborough
Fishing at the foot of a cliff
Do you enjoy the solemnity and tranquillity of classic European cities? Do you like landscapes with cliffs? Do you enjoy marine life? Holidu has exactly what you are looking for. From Cape Flamborough to North Landing and from Selwicks Bay to South Landing, you will find the best holiday rentals to enjoy the peace and quiet that the sea has to offer. You will be surprised by all that this incredible city has to offer, crystal clear waters and golden sands; great diversity of marine life; cliffs with breathtaking views; architectural works of high cultural value and more. You can go fishing at the foot of a cliff in North Landing and be surprised with the invariable colours of the sunset at the Cape Flamborough Lighthouse. This makes Flamborough an attractive destination for many people. No more waiting, grab your things, make your reservation and marvel at Flamborough.
Huge bedrooms with bathrooms included
Given the fact that this beautiful city has become an important tourist destination with increasing growth in recent years, it has become accustomed to having more and more quality in the accommodation it offers. You can find a beautiful property with 3 bedrooms, one main with a double bed and a bathroom included; and another two with single beds, one with a bathroom and the other without a bathroom. Indoor areas are classic and understated in style with no fancy frills but plenty of centrally heated amenities, a sizable living room with furniture and a beautiful kitchen stocked with utensils. Outside it has a beautiful garden and a huge patio, parking for your cars and freeing up space with a wood burner for outdoor cooking. It comes with a travel cot and high chair available upon request, so it is an ideal property for families.
Holidays in Flamborough
The area and getting around
A Dinosaur drinking seawater
In the easternmost part of the entire city is one of the most popular attractions that is frequently visited by both locals and tourists. The Drinking Dinosaur is the result of thousands or perhaps millions of years of seawater erosion on the cliff that today gives a dreamy presentation, generating a rock formation that extends into the sea that looks like a statue of a huge dinosaur drinking water. Also, right next to it there is a beautiful beach that can be accessed with relative ease. The place is perfect to go hiking, go for a walk, have a picnic or simply to park the car and sit and contemplate the landscape that includes the data in the shape of a dinosaur, the hill of low vegetation, the interview already of golden sands and the immense sea next to the horizon. A dream landscape that becomes an unforgettable mental photograph.
Cliffs totally within the sea
In the northern part of the city there are some beautiful natural formations called Flamborough Cliff, which together give a sense of peace and solemnity that is worth experiencing. The cliffs have a particular beauty since on the upper surface it is covered by an intense green vegetation but not very high, the profile that touches the water is white and it contrasts with everything else. The cliffs usually have some beaches at the foot of golden sands, which can be accessed through some paths. The silence, tranquillity and beauty of the place make it perfect for thinking and clearing your mind while enjoying the beauty.
Travellers and activities
Flamborough for beach lovers
The fact that this beautiful city is that it is practically knee-deep by the sea, so visitors are given a lot of options when choosing beaches to enjoy their days off, however, one of the most important in the region is Cape Flamborough. , which is an impressive promontory almost 12 metres high that rises over the immense sea north of the city. The beach has golden sands and very clear waters, perfect for taking a walk, having a picnic or playing sports while enjoying the beauty of the landscape. At the top of the cliffs there is a beautiful lighthouse that can be accessed to get to know it inside and enjoy the view of the whole place from above and if that were not enough, this place is famous for having many birds in its possession in its natural habitat, so if you are careful you can enjoy bird watching first hand.
Flamborough for animal lovers
Living seas centre is a spectacular place for animal lovers of all ages, especially children. The place works as an establishment that promotes coexistence with the city's own marine life, so it is in charge of the protection and in many occasions the reproduction and breeding of many species that inhabit Flamborough. It also has an educational centre where you can access an unbeatable video guided by experts in the field who will make you know in some depth about the life habits of many marine species. As if that were not enough, the visit extends to the beach, where you can observe many of the species that are protected in the centre in their natural habitat while you enjoy the invincible landscapes that the sea offers.
Top 5 travel tips in Flamborough
1. Fishing at the foot of a cliff
North Landing is a very beautiful beach at the foot of the cliffs in the city. Visitors can come to enjoy the beauty of the beach and can even cast the rod and will surely be lucky because fish are abundant.
2. Climb to the top of a beautiful lighthouse
The Cape Flamborough Lighthouse is one of the most visited attractions in the city since it has a series of access facilities that facilitate the visit, in addition to the beauty of the entire surrounding area and the invincible views that can be reached from above. You can go to the lighthouse and take a guided visit to explore it and learn about its history, as well as being able to climb to the top and get a 360-degree view of the entire city.
3. Go for a walk in a fantastic bay
South Landing is one of the great beaches in this region that is surrounded by beautiful cliffs, that has golden sands and that has very clear water. The particular beauty of this beach lies in the width of the bay, which makes it perfect for a walk long enough to clear your mind while in the presence of the immensity of the cliffs. It is also possible to see some of the caves generated by the erosion of the sea and even go deep.
4. Go see a beautiful church
St Oswald's Church: Flamborough a church as welcoming as it is beautiful that despite its modest designs presents an architectural hour of great cultural value for the inhabitants of the city. On the outside a corrugated stone date gabled roofs were seen in practically the entire decision structure of the main tower that rises with a height of approximately 12 metres high. Inside, the church has great dignity despite its sober style and has a bell tower that finishes adorning all the rest of the work.
5. Go golfing on an oceanfront course
Flamborough Head Golf Club is an exciting golf course for anyone who is fond of this sport or wants to learn abroad and its spectacular platforms. It has 18 long holes, almost all of them Par 3, a very well-kept lawn, parking area, restaurant and cafes and an establishment where you can play, you can buy everything you need for. If you are starting the administration of the course, it has highly qualified instructors who will insert you into the world of golf; And if that were not enough, it has a practice area for long swings and another for training the short game.
FAQs: Holiday Rentals & Lettings in Flamborough
How much do the holiday lettings in Flamborough cost on average?
As indicated by its annual average price of £110.60, Flamborough is not a city that stands out for being the most expensive or the cheapest in the United Kingdom.
When can you get the best deals on holiday rentals in Flamborough?
If it is your aim to save the maximum amount during your visit to Flamborough, you should travel in January (£95.37 per night on average), June (£95.9), or March (£96.47) to find the lowest prices for the whole year.
In which months is it more expensive to rent a holiday letting in Flamborough?
In 2020, the month that had the highest annual average in Flamborough was May, with an average price of £134.52 per night. This was followed by August, with an average of £131.77, and April, with £118.05.
Are there usually many holiday rentals available in Flamborough?
If you decide to discover Flamborough, we recommend organising your travels in advance because it tends to be very high in demand, with an annual average occupation of 68% in the year 2020.
What time of the year can I find more available holiday rentals?
The months that have the highest availability, on average, are April (with an availability of 72.75%), May (63.6%), and January (48%), according to the trends observed in 2020.
Which months is it more difficult to find available rentals?
The month with the highest average booked rental figures is September (only 2% of properties were available on average in 2019). Followed by July (3.5%), and August (4%).
How many holiday lettings does Holidu have in Flamborough?
Holidu has 40 properties in Flamborough, offered by 5 different partners.
Holiday destinations nearby
Holidu compares hundreds of websites to find your perfect holiday rental for the best price.