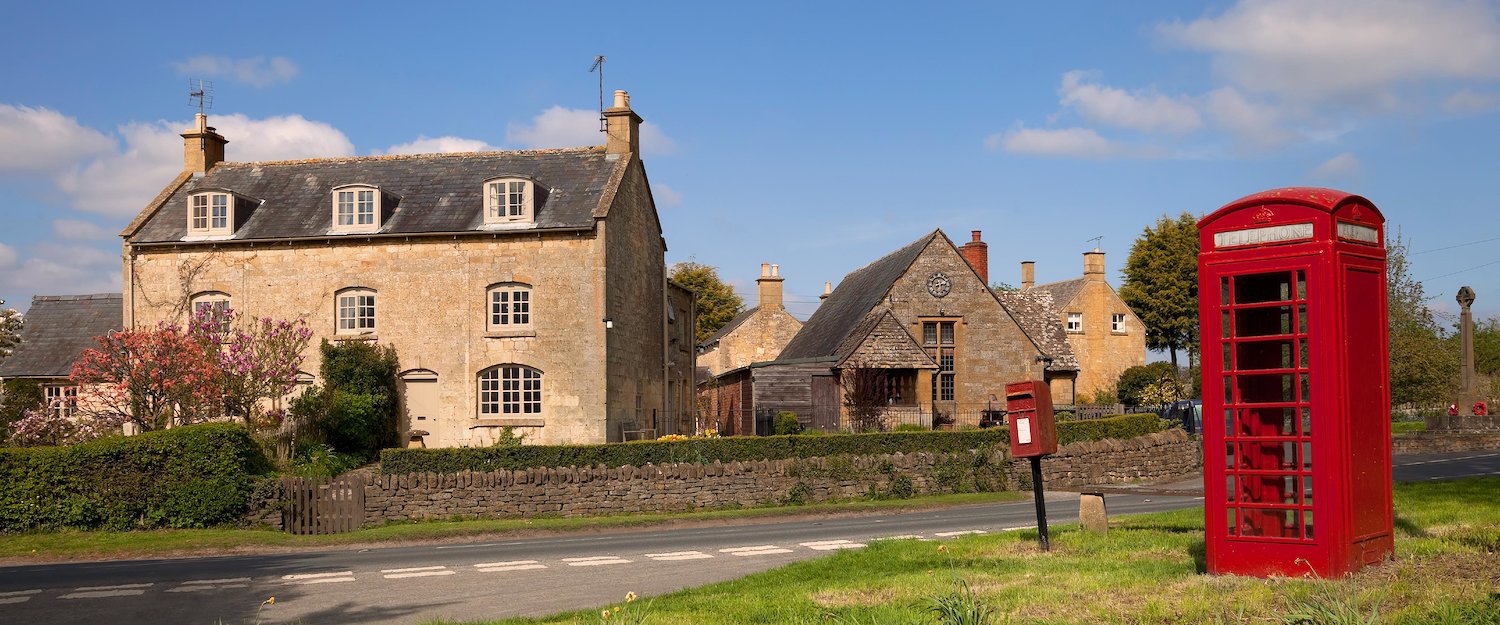 Holiday rentals and lettings in the Yorkshire Dales National Park
Start comparing over 1028 rentals in Yorkshire Dales National Park and book at the best price!
Holiday Rentals & Lettings in Yorkshire Dales National Park
Popular Holiday Rentals & Lettings in Yorkshire Dales National Park
Holiday Rentals with Free Cancellation
Pet-friendly Holiday Rentals & Lettings
Holiday Rentals & Lettings with Pool
Holiday Rentals & Lettings with Internet
Find Holiday Rentals & Lettings in Yorkshire Dales National Park
Highlights in Yorkshire Dales National Park
Stunning landscapes
Natural areas
Hiking trails
Beautiful waterfalls
Most popular in Yorkshire Dales National Park
Other property types in Yorkshire Dales National Park that might be interesting:
Popular Destinations in Yorkshire Dales National Park
Prices and availability
Holiday lettings prices Yorkshire Dales National Park
£202 annual average
Sep
Oct
Nov
Dec
Jan
Feb
Mar
Apr
May
Jun
Jul
Average price per week
Holiday lettings availability Yorkshire Dales National Park
43% annual average
Sep
Oct
Nov
Dec
Jan
Feb
Mar
Apr
May
Jun
Jul
Percentage of available lettings
Holiday rentals and lettings in the Yorkshire Dales National Park
Cosy and comfortable holiday rentals near nature
There are many ways in which you can spend a dream holiday, but if you are looking for a destination where you can be in touch with nature 24 hours a day, Holidu has the ideal place for you. In the North of England, specifically in the areas known as ''Yorkshire Dales'' or ''The Dales'', you will find the fabulous Yorkshire Dales National Park. This place is particularly popular with those looking for a natural paradise where they can spend a few days away from the hustle and bustle of big cities. It's also perfect if you enjoy outdoor activities such as walking, cycling, hiking, photography and more. Now, as for accommodation, here you will find cosy holiday rentals, with a very traditional style that will make you feel at home. Plus, they have an excellent location close to beautiful green areas, meaning that you will always have amazing views and a very peaceful atmosphere.
Spacious and relaxing holiday rentals with all the amenities
Accommodation needs to be chosen carefully when travelling, but in the Yorkshire Dales National Park you won't have to worry about a thing. As well as having spacious and comfortable rooms, ideal for you and your family to have a great few days of rest, you'll also find the rest of your rental very well-equipped. From kitchens, private bathrooms, a cosy living room with a fireplace, cable TV and even free parking. Plus, many of these rentals are pet-friendly, so you can take your furry friend with you. Don't think twice and come and enjoy all that this beautiful park has to offer! Book your rental now!
Holidays in Yorkshire Dales National Park
The area and getting around
A well-connected national park
This park is very popular with those who want to explore the English countryside in depth, making it a region with many ways to travel. One of the most popular options for getting to Yorkshire Dale is by train, particularly from Leeds. These routes give you the opportunity to pass through National Parks in other parts of the country, such as the National Park at Horton-in-Ribblesdale and the National Park at Redmire. However, if you want a different option, you can also take the efficient bus service from different parts of England such as Lancaster, York Skipton, Darlington, and then again Leeds. Finally, a more practical and convenient option is to hire your own car and set off on the adventure of getting there on your own.
Picturesque villages full of warm hospitality.
In Yorkshire National Park you'll find a variety of small villages that form this fabulous region, so as well as the natural scenery, don't forget to visit these communities. They have a very picturesque style with cottage-like houses, stone facades, small bridges over streams, narrow streets and very friendly and helpful residents. They all have their history and have facilities available for the tourists who come to visit them every year, such as cafés, pubs, restaurants and even gift shops. Many people do tours of all these villages once they visit the park, as they are all over the area and there is always something interesting to see.
Travellers and activities
Yorkshire Dales National Park for hike lovers
It is true that one of the main attractions of this park are its hiking trails, so if that is what you are looking for you will have many options to choose from. One of the most popular is the Ingleton Waterfalls Trail, which is 4.5 miles long and takes you to some of the most amazing waterfalls in the park. While it's not too difficult and has a well-defined trail, be aware that there are many steps along the way, as well as slippery rocks. But it will all be worth it when you stand on the banks of the river and admire the beautiful wooded landscape that surrounds you.
Yorkshire Dales National Park for excursion lovers
But as well as incredible hiking trails, there are also fascinating natural sites to discover and explore in this region. One of them is Ingleborough Cave, which is located right in the heart of the park and is a very popular and interesting destination if you don't mind a cold and dark environment. This cave, which lies 6561 feet underground, was discovered in 1873 by Victorian explorers and is now open to the public, so you can wander around all the passages and tunnels that make up the cave. You will also be able to see impressive stalagmite and stalactite formations, as well as large rocks and water deposits.
The Yorkshire Dales National Park is so large that it is home to approximately 1,090 farms.
Top 5 travel tips in Yorkshire Dales National Park
1. Take a ride on the Embsay & Bolton Abbey Steam Railway.
Within this park you can also tour the region by train, and this rail service is the ideal way to do so. This 4-mile route runs from the station outside Skipton, known as Bolton Abbey, to Embsay station. Aboard recently restored steam locomotives, you'll have an enjoyable journey admiring the natural beauty of the Yorkshire Dales in a different way, where you can also enjoy tearooms and picnic spots.
2. Discover the magical Aysgarth Edwardian Rock Garden.
In this beautiful garden you will surely feel like in a fairy tale. It was inaugurated in 1914 and is characterized by the fact that it is one of the few places where rock gardening is done, with large limestone stones brought from the mountains of the park. Here you will find a pleasant tourist destination with beautiful paths, streams, stone walkways, typical vegetation of the area and colourful flowers.
3. Visit the beautiful St. Andrew's Church
Although this place is a historical monument, it is also worth visiting to learn a little more about this region. It is located in the Wensleydale Valley and is named after one of the missionary saints who served in this part of England. It is believed to have existed since Saxon times, but the theory that it dates back to Norman times carries much more weight due to its structure. Likewise, it is a beautiful building with a tall tower, a stone façade and an equally lovely interior with many religious decorations and gorgeous stained-glass windows.
4. Go on a hike along the Pennine Way National Trail.
This route is well known for being the first national trail in England, accessible since 1965. With an impressive length of approximately 268 miles, it is clearly not a route intended for beginners, so it is something to consider before embarking on this adventure. Starting from the hills of the Derbyshire Peak District to the Scottish Borders at Kirk Yetholm, you will find terrain of all kinds, elevations, plains, hills, forests, meadows and a host of other fantastic natural environments. Despite its length, it is a route that you can do in parts and without forcing yourself, since at the end of the day, it is the experience and the incredible views that are really worth it.
5. Explore the magnificent Aysgill Force
Located in the Gayle Beck Valley, these fabulous waterfalls are some of the most beautiful locations in the Yorkshire Dales. To get there, you can take a walk of approximately 4 miles, passing through wooded environments full of vegetation and large leafy trees. Once you arrive, you will be able to admire the fascinating waterfall with a height of approximately 40 feet, which descends through a large rock towards a small lagoon. It is undoubtedly perfect for taking pictures and simply admiring nature while listening to the sound of the numerous birds that are home to the area.
FAQs: Holiday Rentals & Lettings in Yorkshire Dales National Park
How much do you pay on average for holiday rentals in Yorkshire Dales National Park?
Last year revealed that Yorkshire Dales National Park has an annual average price of £184 per night.
When can you get the best deals on holiday rentals in Yorkshire Dales National Park?
If you are looking to get the most out of your money, the most affordable months to visit Yorkshire Dales National Park are March (£160 per night for accommodation, on average), November (£168), and May (£174).
When does the price of holiday rentals in Yorkshire Dales National Park go up the most?
When it comes to renting a holiday letting in Yorkshire Dales National Park, the highest prices are usually seen in the month of August (with an average of £211 per night), followed by July (£204), and January (£190).
Is Yorkshire Dales National Park a good location for a spontaneous getaway?
It is better to book your stay in plenty of time when visiting Yorkshire Dales National Park, as only 10% of our accommodations are usually available throughout the year.
Which months offer the highest availability?
The months that offer the most accommodation options, on average, are January (with an availability of 24%), November (14%), and December (14%), according to the trends observed last year. However, even during the time when availability is the highest, the average is only 17%. It would be a good idea to always prepare your holiday to Yorkshire Dales National Park in advance.
When are there fewer rental options available in Yorkshire Dales National Park?
The accommodations in Yorkshire Dales National Park reach their peak in demand in August, with an availability rate of 2%. The second most popular month is September with 2%, and the third is July with 3%. During this period, availability is really low (3%). Due to this, it is better to make your reservation as soon as possible.
How many rentals are available in Yorkshire Dales National Park?
Holidu has around 1,200 properties in Yorkshire Dales National Park, offered by 16 different partners.
Holiday destinations nearby
Holidu compares hundreds of websites to find your perfect holiday rental for the best price.