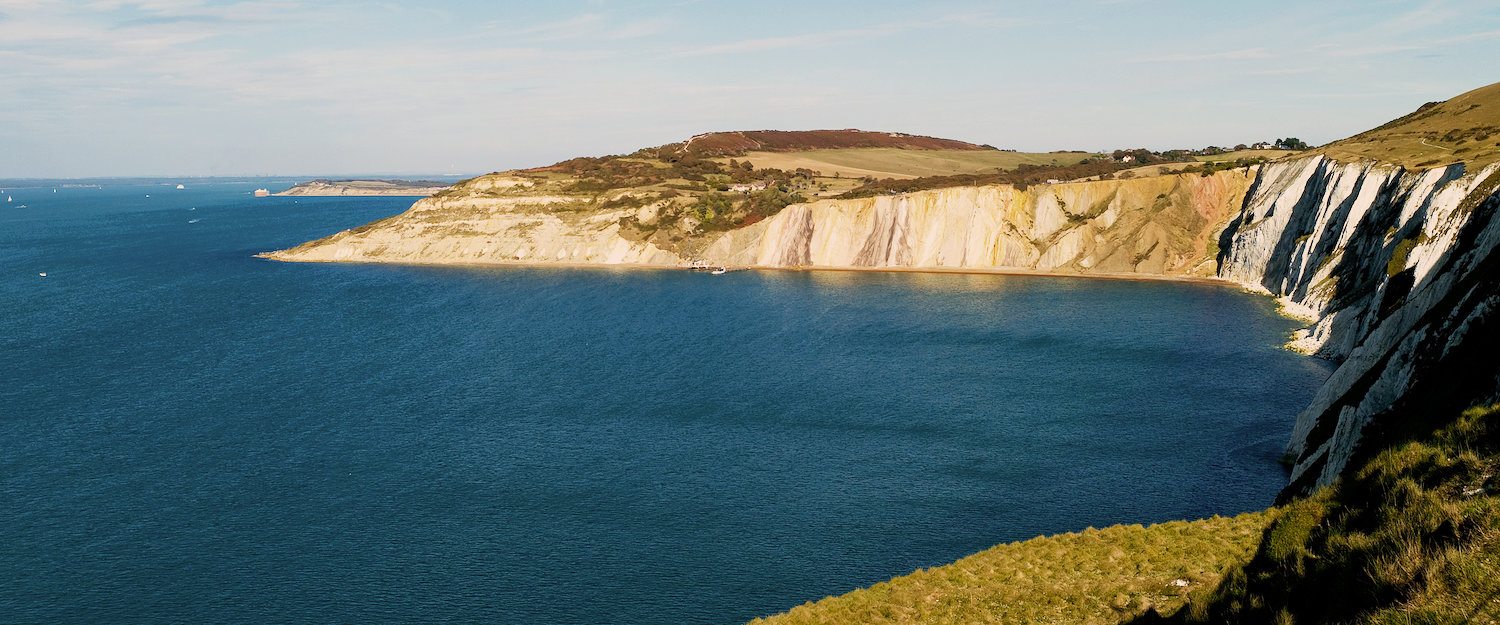 Log Cabins & Lodges Portsmouth
Log Cabins & Lodges in Portsmouth
25 properties for Log Cabins & Lodges. Compare and book at the best price!
Popular Cabins in Portsmouth
Find Log Cabins & Lodges in Portsmouth
Highlights in Portsmouth
Unique city on an island
Beautiful sandy and pebbly beaches
Exciting activities for all kinds of visitors
Wonderful shops
Most popular amenities for Log Cabins & Lodges in Portsmouth
Other property types in Portsmouth that might be interesting:
Log Cabins & Lodges in Portsmouth
Luxurious cabins in the heart of the city
Known as the United Kingdom's only island city, Portsmouth is a superb location that promises fun-filled holidays to all the travellers of the world. Having wonderful lodges and log cabins at every corner, visitors will have a difficult time deciding if they want to stay in the centre of the city, close to all the best attractions, or nearby the beautiful coast, which offers the most breathtaking beaches of the region. Either way, Portsmouth and its properties guarantee you an unforgettable holiday in the south-east of England. Book your tickets and get ready for the fun!
Modern residences with all the newest amenities
Perfect to enjoy a relaxing evening accompanied by the warm colours of the sunset or an active afternoon playing with your lovely pet, the lodges and log cabins of Portsmouth feature incredible amenities for all kinds of tourists. No matter if you visit along with family, friends or a special someone, these wonderful log cabins will be the right complement to a marvellous break abroad. Book a lodge in the city of Portsmouth and live a new and exciting experience in the country of England.
Travellers and activities
Portsmouth for families
Offering a grand quantity of fun attractions and activities, Portsmouth is an excellent location where parents and children can experience wonderful moments together. Right on Clarence Esplanade, the Blue Reef Aquarium is one of the best options in the city. Featuring multiple tanks and a miniature holt, visitors will be able to get a sight of hundreds of colourful fish species, terrapins, spider crabs, stingrays, starfish, various breeds of sharks and even an otter while exploring the premises. At special events, youngsters and adults will be able to carry educational tasks such as animal feeding under the supervision of experienced staff members. A soft play area and a splash pool can also be enjoyed in the summertime. As an alternative, the Flip Out Entertainment Venue, located on Southampton Road, presents a huge warehouse filled with colourful trampolines that everyone can enjoy no matter the age. Featuring a stun box section, air tracks, a junior arena, a gymnastics sprung floor, foam pits as well as basketball and parkour areas, you and your kids will have plenty to cover in just one day. A variety of foods and beverages are also served in the facilities, perfect to regain your energies after an action-packed day. Educational or just plainly fun, the establishments and venues of Portsmouth are perfect for a day out with your family. Choose this city as your holiday destination and prepare to enjoy!
Portsmouth for museum lovers
Informative, artistic and interesting, the museums of Portsmouth are incredible spots of the city that everyone should visit during their stay. Known as one of the most popular venues of the area, Portsmouth Museum and Art Gallery, situated on Museum Road, is devoted to commemorating the history of the city, as well as the influential people who were born in the area, through diverse expositions of pictures, exhibitions of paintings and collections of antiques and artefacts. As an alternative, the Cumberland House, located at the beginning of the Eastern Parade, focus more on the realm of natural history displaying skeletons and models of different animal species, recreations of local natural habitats and the varied creatures that live in the city, informative panels of the geological properties of Portsmouth as well as an observational beehive and a butterfly house where visitors can interact with different breeds. Lastly, The Mary Rose Exposition, established on the Main Road, combines an antique ship found on an archaeological excavation and the power of advanced technology to recreate the life of a sailor back in the day. Visit the museums and galleries of Portsmouth and have unique experiences in the south of England.
Previously referred to as Portis Mouth, the city island of Portsmouth appeared on the oldest surviving route map of Britain, which dates back to 1360.
Top 7 travel tips in Portsmouth
1.Reserve a day to visit Portsmouth's Historic Dockyard
Mainly focusing on naval history, Portsmouth Dockyard is a must-see landmark in the South of England where tourists can find a fun activity or interactive recreation to entertain themselves. Comprising ten different attractions, this complex features antique ship expositions, naval submarine tours, informative exhibits about historical events, boat trips and even hands-on activities that will guarantee you a day full of new experiences. Accordingly, the Victory Gate, the naval base where all these attractions are located, also houses incredible restaurants and eateries on its outskirts, presenting locals and visitors the opportunity to recharge their energies with varied tasty lunches, home-made snacks or delicious treats and spend all day having fun on the coast. Choose the south of England as your holiday destination and don't forget to visit the beautiful Dockyard of Portsmouth!
2.Tour Southsea's piers and have fun in the fairs
Formerly reigned by merchants, the piers of Southsea are home to amazing amusement parks and fairs that provide plenty of fun recreations to foreign and local families. Constructed in the middle of the Southsea coastline, the South Parade Pier is a Victorian-styled dock that holds a fairly new amusement arcade as well as an entertainment venue where live concerts and boxing matches are organized. Surrounded by wonderful restaurants and eateries, this coastline is an incredible site to spend a fun-filled day at the beach. Likewise, the Clarence Pier stands in the centre of the Clarence Esplanade, presenting an amusement park where all kinds of slot machines, fair rides and hands-on activities can be enjoyed by young and elderly alike. Stroll by and have a peaceful journey in the wheel of fortune while admiring the colourful sunset on the horizon or hop on the coastal coaster and enjoy an exciting ride like no other. Explore all the regions in the city of Portsmouth and experience a unique seaside holiday!
3.Laugh, cry and cheer in the theatres of Portsmouth
The entertainment venues and theatres of Portsmouth are amazing spots of the city where visitors can enjoy incredible performances of all kinds. The Groundlings Venue, situated on Kent Street, is a must-see spot in the city where tourists can enjoy high-quality performances that go from modern tragedies to classic comedies. Meanwhile, the New Theatre Royal, located on the Guildhall Walk, focuses more on musical presentations, such as Operas and Ballets, that will leave you wanting more. Lastly, the Guildhall Centre, founded on the Guildhall Walk, holds performances of numerous renowned artists, such as Jimi Hendrix, The Beatles, Elton John and Bob Dylan, guaranteeing incredible upcoming events all year long. Ideal for bored folks and art lovers, the theatres, venues and centres of the city promise lots of top-quality entertainment that are worth a visit. Come to Portsmouth and don't miss out on the fun!
4.Get to know the city with Portsmouth's walking trails
Inclusive to all skills, the local self-guided paths in the city of Portsmouth are fun and interesting ways to know the area while staying active and healthy. The shortest path on the list is the Fort Widley Nature Trail, a quick circular route around the Fort Widley Gardens that enables walkers to enjoy a peaceful stroll through green valleys, lush forests and spacious areas filled with beautiful flowers and wild butterflies. The Nelson Trail and the Millennium Promenade are intermediate walks that focus more on the historical side of the city. Passing by places such as the Garrison Church, the Clarence Pier as well as the Historic Dockyard and Southsea Castle, these routes are ideal for those who want to learn about the city in depth. Ultimately, the Solent Way travels around the promenade of Old Portsmouth until it reaches the Langstone Harbour, passing by sites such as the South Parade Pier, the Southsea Hoverport, the Blue Reef Aquarium and The War Memorial, showing hidden spots of the area that you must visit during your stay. Pack a pair of comfy shoes and enjoy the relaxing and active walks of Portsmouth.
5.Spend a fun night out in Portsmouth locales
For the young souls and party people that goes by the city during their holiday, Portsmouth offers a wide variety of venues and establishments where visitors can enjoy a tasty cocktail, wonderful music and a cheering atmosphere. Starting with a banger, The Astoria, located on Guildhall Walk, is one of the most renowned clubs of the city thanks to its thematic nights and varied music that satisfy even the pickiest of tastes. Sally Port Inn features a calmer experience, presenting the traditional pub vibe, as well as a historic feel, being the birthplace of James Bond and the home of the legendary Buster Crabb's mystery. Establishments such as the Slug and Lettuce, Café Rouge and Las Iguanas offer fun and unique experiences, giving tourists the opportunity of tasting craft beers of the world, exquisite wines and Latin cocktails while meeting locals and getting in touch with the city. No matter if you want to dance all night long or would prefer to relax with a soothing drink, the locales of Portsmouth are perfect to enjoy a fun evening with your companions.
6.Fancy a little stroll and shop on Portsmouth's streets
With an array of big brands and national stores, locals and tourists won't have any problems finding incredible items at the best prices. Besides renowned brands such as Coach, Armani, The North Face and Lacoste, Portsmouth also has British businesses like Superdry, Crew Clothing Company, M&S and Weird Fish that sell fantastic pieces of clothing for those who love sporty, casual and formal styles. Distributing amazing accessories that will compliment any outfit, establishments such as Pandora, Watch Station, Vans, Adidas as well as Mint Velvet, The Body Shop, Reiss and Rituals... will be the perfect spot to find shoes, jewellery and even perfumes that will bust your appearance a 100%. Finally, for those visitors who don't like to wander around too much to find everything they need, sites such as the Commercial Road, Cascades Shopping Centre and Gunwharf Quays gathered numerous stores where everyone can find, clothes, gifts, souvenirs, ornaments and even items like kitchenware and gardening tools. With so many wonderful options, it's guaranteed that you'll leave Portsmouth with your hands overflowing with excellent items.
7.Taste the diverse flavours of the city
Delighting any taste and palate, the restaurants and eateries of Portsmouth are spots of the city you must visit to complete your experience abroad. Featuring fast food options, fancy locales and comfortable sites with friendly atmospheres, the area's most renowned restaurants are Zizzi, Eden, Brewhouse & Kitchen as well as the Outside-In Food Court where national and international cuisines clash together in a festival of flavours. On the other side, in establishments such as The Waterfront Café, The Real Eating Company, The Parade Tea Rooms and The Canteen, tourists and locals will be able to find home-baked goods, sweets, hot and cold beverages as well as light dishes with local products perfect for a charming date with your partner, a calm brunch with friends or a lovely hangout with your family. Check the various options, choose the spot that caught your attention the most and prepare to enjoy exquisite meals during your stay. Visit Portsmouth and make your taste buds dance with joy.
FAQs: Log Cabins & Lodges in Portsmouth
Which types of amenities can you expect to find at the log cabins in Portsmouth?
Among the services offered by Holidu, it can be said that the log cabins in Portsmouth offer everything that travellers desire! Here, the log cabins generally offer a variety of amenities, the most popular being: Wi-Fi (93%), garden (71%), and barbecue (36%)...What are you waiting for?
How are the log cabins usually rated in Portsmouth?
On average, the log cabins get quite positive reviews. Last year's information reveals that 43% of log cabins have a rating equivalent to or higher than 4.5 stars. This is a relatively high percentage which allows us to confirm that you will easily find the ideal log cabin for a wonderful holiday!
Are the log cabins in Portsmouth suitable for families with children?
According to information from last year, 21% of log cabins in Portsmouth are suitable for families with children, it will therefore not be difficult to find the ideal log cabin for you and your children.
Are the log cabins in Portsmouth suitable for travellers and their pets?
Definitely! In Portsmouth, 36% of the log cabins accept pets, and 71% even have a garden!
Do the log cabins in Portsmouth mostly have an internet connection?
Yes! According to Holidu's database, 93% of log cabins in Portsmouth include an internet connection. It is therefore no problem for you to will be able to access your emails and favourite social media sites throughout your stay!
How much does it usually cost for log cabins in Portsmouth?
According to information from Holidu, there don't seem to be many log cabins in Portsmouth that are less than £100 per night.
Do the log cabins in Portsmouth often have a fireplace or a swimming pool?
Rarely. Judging by information from Holidu, most of the log cabins in Portsmouth are not equipped with one.
Are the log cabins in Portsmouth suitable for holidays in big groups or better for a holiday as a small group?
According to the information collected last year, 64% of log cabins welcome small groups of up to four travellers. Approximately 71% of the log cabins here include at least two separate bedrooms. Portsmouth is the ideal destination for small groups of friends!
Holiday destinations nearby for Log Cabins & Lodges
Holidu compares hundreds of websites to find your perfect holiday rental for the best price.
Log Cabins & Lodges Portsmouth