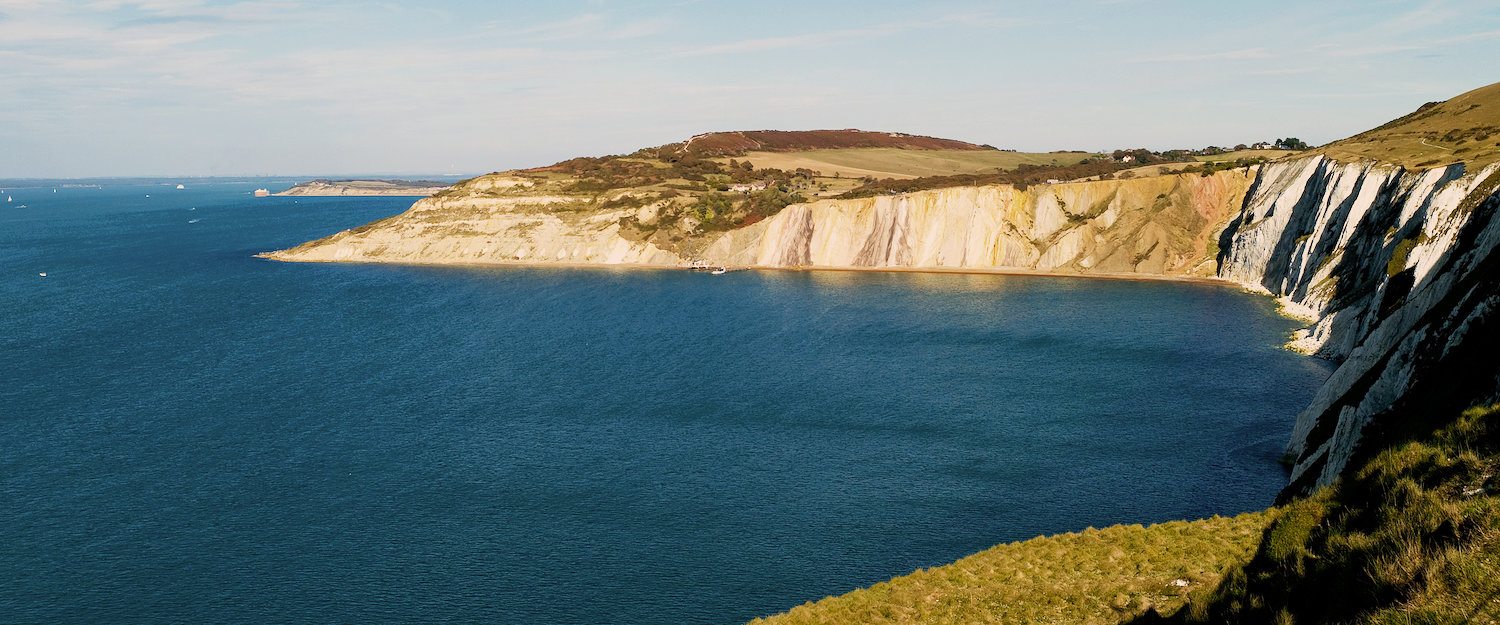 Cottages in Portsmouth
27 properties for Cottages. Compare and book at the best price!
Popular Cottages in Portsmouth
Find Cottages in Portsmouth
Highlights in Portsmouth
Watersports
Cycling and walking
Sea activities
Albert Road
The Spinnaker Tower
Most popular amenities for Cottages in Portsmouth
Other property types in Portsmouth that might be interesting:
Cottages in Portsmouth
A wonderful stay in a waterfront city
Getting the right place to stay can make a big difference to your holidays. You can find select different cottage options in Portsmouth to make sure your trip is perfect and tailored to your needs. Quaint cottages for families and groups around Portsmouth, Gosport, Hayling Island or Havant. Enjoy a stay in this beautiful waterfront city in the southern coast of England.
Planning the perfect getaway in a cottage
Setting the tone for a romantic weekend, a family trip or a place the whole group of friends can enjoy. Now you can do it by renting a cottage in Portsmouth. Enjoy a peaceful retreat within five minutes from the sandy beach. Make the most of the outdoor sitting areas in the decked patios, private gardens and large terraces. Enjoy a comfortable movie night by the fireplace, have a great meal in the fully equipped kitchen with room for families, groups and couples. Chat in the lounge and plan how your next day is going to look like. If you are travelling with pets, check those cottages that allow them to stay. Sea views in the morning and fresh sea breeze on the porch while having breakfast? Your wish is granted in Portsmouth. Come and see!
Travellers and activities
Portsmouth for sea lovers
Coastal resorts are the ideal destination for those who wish to spend their holidays by the sea. Sea lovers generally love a day out sailing, swimming, fishing, practising any water sport, but if you come to Portsmouth, you definitely are a boat lover! The America's Cup World Series is where the Ineos Team based in Portsmouth participates. Back in 2017 the sea race was celebrated in Portsmouth. The port is a major part of the city's life and all the events related to boats draw sea and boat lovers alike. Furthermore, there are boats to hire for the day, with or without skipper, to set sail from Portsmouth and enjoy a lovely day feeling the sea breeze in your hair, basking in the sun and relaxing in the main deck reading your favourite novel. Get ready to enjoy the sea and everything it has to offer.
Portsmouth for watersports lovers
Sailing is not just the only activity you can enjoy in the sea. Watersports are one of the most practised activities all year round. Enjoy a day out surfing the waves on your board. Defy the wind and the currents with your windsurfing skills. Try to stand and row on your SUP board. Go kayaking along the coast and get impressive views of the coastline from a different perspective. Do you need a bit of an adrenaline rush or some speed? You are covered! Rent a jet ski and enjoy. As you can see, there is no shortage of water fun in Portsmouth. And not far from here, in Hayling Island, watersports are really popular, so you can enjoy a day there as well. Come and join us!
Did you know Portsmouth is the only island city in the United Kingdom?
Top 7 travel tips in Portsmouth
1. Walk along the Hayling Billy Trail
Do you enjoy active holidays? A good way to start your day is walking along the Hayling Billy Coastal Path. This track runs along the old railway line from Havnant to Hayling Island. Although the route starts at the train station of Havant, you can start walking at any point along the way. It is an easy linear route that can easily be done by children and adults. You will find the Ship Inn at Langstone to make a stop and get some refreshments and some nibbles.
2. Get on your bike
Portsmouth is a flat, compact town ideal for cycling lovers. You can enjoy a bike ride as you admire the scenic views. You can either join the "Ride Social" event and go on planned routes or just design your own. If you ride alone, especially in the winter, consider your routes carefully and wear the proper gear. In town you will find ten colour-coded cycle routes marking the way and indicating when to dismount or use a crossing, for instance.
3. Treat your palate to sea flavours
Craving some delicious and fresh seafood? Viviers Fish Market is the right place to go. Located just on the quaint Camber Dock, in this market you can browse the bountiful ocean fresh produce. The best catch is always in the early morning. Get some mussels, lobster, oysters or salmon. You will not leave the market empty -handed. Maybe you can take some fish kebabs or slabs of fish for a nice barbecue at your cottage. But before you go, have a refreshing pint at the Dolphin!
4. Visit Portsmouth's Historic Dockyard
Take a tour of the harbour and get a chance to explore and admire the different ships including the Victory and the Mary Rose. You can also enjoy viewing the frigates and destroyers. The interactive displays,the simulators and the climbing wall at Action Stations are part of what you and your children can enjoy.
5. Visit some of the greatest museums
In 1812, Charles Dickens was born in Portsmouth and now you have the opportunity to visit the museum dedicated to this brilliant author including interesting items. Go to the D-Day Museum that depicts the story of the Allies on 6 June 1944, known as the longest day of World War II. Are you into navy history? The Naval Museum displays stories of courage and determination, exhibits and the experience of what it was like as a Gallipoli survivor on board HMS M.33. And talking about the navy, the Mary Rose is a Tudor ship, built in the early 1500s that sank after 35 years of service and now you can enjoy viewing it in this unique museum.
6. Get to the top of the Spinnaker Tower
Are you afraid of heights? The Spinnaker Tower is not for the heart-fainted. Raising at 170 metres above the harbour, this iconic and contemporary building draws thousands of visitors every year. From the top, it provides breathtaking panoramic views of the English South coast, the Solent and the Isle of Wight. And that is not all! Once you reach the top, you can also walk on air! Yes. We are not kidding! Those who like a bit of a daredevil can have a virtual walk on air on the glass floor! Will you be one of the intrepid visitors?
7. Albert Road, the main artery
Albert Road is always buzzing with activity and people. Ideal for a stroll and an afternoon of shopping and browsing the interesting independent and bric-a-brac shops. Along the way, nice restaurants and bars for a drink or lunch. Albert Road is testament to why we should fight to keep the British high street diverse. In the evening, the street is busy as well. Don't miss the delicious sushi at Sakura or the fantastic and unique cocktails at Gin and Olive. The Edwardian King's Theatre also attracts surprisingly hefty big names that might be worthy checking.
FAQs: Cottages in Portsmouth
Which types of facilities can you find in the cottages in Portsmouth?
Among the facilities offered by Holidu, it appears that the cottages in Portsmouth have everything that travellers dream of! Here, the cottages generally offer a variety of amenities, the most popular being: Wi-Fi (92%), garden (33%), and view (25%)...Not bad, right?
How do travellers usually rate cottages in Portsmouth?
On average, the cottages have rather positive comments. According to the Holidu database, 42% of cottages have a rating equivalent to or higher than 4.5 stars. A percentage high enough to confirm that you will without a doubt find the ideal cottage for a wonderful holiday!
Are the cottages in Portsmouth suitable for holidays with children?
Holidu's data reveals that 33% of cottages in Portsmouth are suitable for holidays with children, it will therefore be easy to find the ideal cottage for you and your children.
Are the cottages in Portsmouth suitable for holiday-makers and their pets?
Yes! In Portsmouth, 25% of the cottages are pet-friendly, 33% even have a garden!
Do the cottages in Portsmouth mostly offer an internet connection?
Certainly! According to Holidu's database, 92% of cottages in Portsmouth offer an internet connection. You will be able to access your emails and favourite social media sites during your stay!
What are the prices like for cottages in Portsmouth?
A big percentage of cottages in Portsmouth (50%) cost less than £100 per night. Therefore, this destination is perfect for booking a cheap cottage!
Do the cottages in Portsmouth often come equipped with a fireplace?
Rarely. Based on last year's data, less than 10% of cottages in Portsmouth have a fireplace.
Are the cottages in Portsmouth suitable for stays in big groups or better for a holiday as a couple?
According to last year's Holidu data, 67% of cottages are perfect for families with up to four people. Approximately 67% of the cottages here have at least two separate bedrooms. Portsmouth is the perfect destination for going in a small group on holiday!
Holiday destinations nearby for Cottages
Holidu compares hundreds of websites to find your perfect holiday rental for the best price.