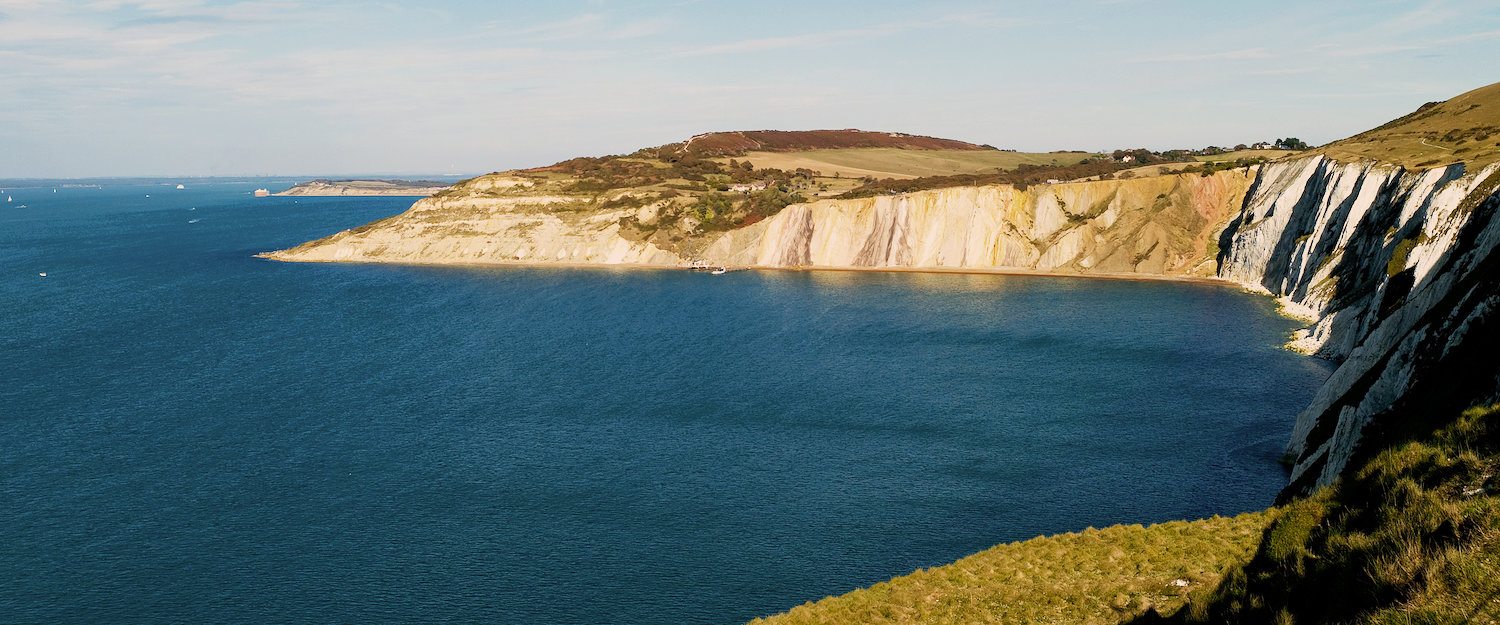 Glamping in Portsmouth
6 properties for Glamping. Compare and book at the best price!
Holiday Rentals & Lettings in Portsmouth
Find Glamping in Portsmouth
Highlights in Portsmouth
Impressive historic ships
Multicultural gastronomy
Stunning sea views
Varied family attractions
Most popular amenities for Glamping in Portsmouth
Other property types in Portsmouth that might be interesting:
Glamping in Portsmouth
Outstanding glamping near the beach
Boasting a colonial charm, Portsmouth is a favourite destination for an escape back in time. The beautiful city boasts waterfront, distinctive accommodation just steps from the beach and offers a cultural scene with museums, local art exhibitions, tours and a rich history that will entertain anyone who goes. It is the ideal destination if you are looking for coastal relaxation and shopping.
Modern glamping sites with swimming pool and sea views
For your stay you can find exclusive sea view accommodation with impeccable modern styling where you will have at your disposal swimming pools, hot tubs, gardens and the possibility of being close to the best historical tourist attractions and dozens of award-winning restaurants! Whether you are looking for a holiday with friends, family or your partner Portsmouth has pleasant properties for you to suit both your needs and tastes.
Travellers and activities
Portsmouth for families
In Portsmouth, you'll find plenty of places to keep the family entertained. One of the most suggested activities is to visit the soft sandy beaches where children can build sandcastles and have a lazy day out. Although if you're looking for something a little more exciting, family speedboat trips on the Solent from Gunwharf Quays are a great activity! And after a day of fun, a visit to Ceo's Gelato Bistro is something to keep the whole family happy. Here you can find classic ice cream flavours such as vanilla, chocolate and strawberry, as well as unusual flavours such as blueberry and coffee, avocado mint and chocolate, lavender and blueberry, peanut butter and curry.
Portsmouth for couples
And for those on holiday without the kids, Gunwharf Quays' stylish outlet on the seafront provides a lively meeting point from dawn to dusk. Here you'll find a multi-screen cinema, a bowling alley and a range of designer shops such as Adidas, Calvin Klein and Dr Martens, plus plenty of bars and restaurants to enjoy a special in the open air dining experience overlooking the harbour and Spinnaker Tower. You'll be spoilt for choice, from tasty Italian, Mexican, Vietnamese to fresh Asian fare. And while you're visiting the harbour, Harbour Tours offer a tour with a host of must-see attractions.
"Portsmouth is the only island city in the UK!"
Top 7 travel tips in Portsmouth
1. Take in the breathtaking views from the Spinnaker Tower
With unmissable views of Portsmouth Harbour, the Solent and the Isle of Wight, the Spinnaker Tower is the tallest climbable structure outside the British capital! On Sunday, head up to the tower to watch the sunset from 100 metres above, enjoy a delicious treat with the traditional High Tea experience and experience the adrenaline rush of abseiling down the tower's slope. This iconic Portsmouth landmark has an external glass lift that will take you straight up to the breathtaking panoramic decks.
2. Take a trip back in time at the Mary Rose Museum
Mary Rose was one of the first ships capable of firing a broadside, and was a favourite of King Henry VIII. The wreck was salvaged in 1982 and is now on display at the Mary Rose Museum. Some 19,000 original artefacts can be found alongside the ship, giving you an insight into life in England during the reign of King Henry VIII. Listen to the sounds of the past and step back to Tudor times as the ship comes to life with advanced technology. Mary Rose It is currently the only ship of its kind on display anywhere in the world!
3. Get the full French experience at Café Rouge
Located just a short walk from Portsmouth Harbour Station, Café Rouge is a restaurant you shouldn't miss on holiday. The place has the atmosphere of a traditional French bistro and offers sensational classic recipes with a contemporary twist, plus croissants, baguette, brioche, crème brûlée and a great collection of drinks for spring and summer. Stop by the restaurant, sample the delicious French food and cool off with the stylish summer drinks. You'll feel like you've been transported to the centre of Paris.
4. Stroll through the charming gardens of Prescott Park
Located on the edge of the Piscataquea River, Prescott Park is a popular spot with extensive flower gardens that were created to study what variety of ornamental plants are suited to the coastal environment. Don't miss a tour of these beautiful gardens and discover the tulip displays in spring. During the summer, the park hosts one of New England's most popular outdoor summer events, the Prescott Park Arts Festival featuring musical and theatrical performances that are sure to entertain you.
5. Explore the depths of the ocean at Blue Reef Aquarium
Dive into the hidden world beneath the waves and discover the wide variety of sea creatures including sharks, rays, reef fish, puffer fish and more. Pass through the underwater tunnel and explore the beauty of tropical coral reefs. Portsmouth's Blue Reef Aquarium has over 40 exhibits that will introduce you to the wonders of the deep and amaze you with their vibrant colours.
6. Embark on a voyage of discovery
Portsmouth Historic Dockyard is the UK's premier destination for naval history and a must-see if you're in the city. Climb aboard majestic ships and discover the navy's closely guarded secrets. Experience Queen Victoria's favourite ship and hear the stories of times gone by on a guided tour. The Historic Dockyard will take you back in time on unique experiences aboard world-famous historic ships.
7. Have an enjoyable day out at Staunton Country Park
With 1,000 acres of landscaped parkland, a lake and ancient woodland Staunton is a farm with plenty to explore and see. Staunton Country Park is full of farm animals for children to feed. Plus a play area with slides, climbing walls and a net bridge. It's a great place for a family day out and picnic.
FAQs: Glamping in Portsmouth
Which types of facilities can you find in the glamping sites in Portsmouth?
When looking at the amenities available on Holidu, it can be said that the glamping sites in Portsmouth contain everything that holiday-makers need! Here, the glamping sites generally include a variety of amenities, the most popular being: Wi-Fi (100%), fireplace (25%), and barbecue (25%)...Sound tempting?
What are the reviews like for the glamping sites in Portsmouth?
On average, the glamping sites are rather highly rated. According to the Holidu data, 25% of glamping sites have a rating average of 4.5 stars. This is a fairly high percentage which allows us to confirm that there are many which are very comfortable and will be the perfect choice for your next holiday.
Are the glamping sites in Portsmouth suitable for holidays with children?
Judging by the Holidu data, 50% of glamping sites in Portsmouth are suitable for families with children, it will therefore not be difficult to find the ideal glamping for you and your children.
Do the glamping sites in Portsmouth mostly come with an internet connection?
Of course! According to Holidu's data, 100% of glamping sites in Portsmouth offer an internet connection. You will be able to stay connected throughout your stay!
What are the prices like for glamping sites in Portsmouth?
A big percentage of glamping sites in Portsmouth (50%) roughly cost less than £100 a night. Therefore, this destination is perfect for finding a cheap glamping! But, the glamping sites in Portsmouth can also be very expensive, 12% are even at more than £500 per night.
Do the glamping sites in Portsmouth typically come equipped with a fireplace or a pool?
For sure! According to Holidu's data, the glamping sites in Portsmouth are ideal in summer and winter. Here, 25% have a fireplace and 25% a pool.
Are the glamping sites in Portsmouth suitable for stays with friends or rather for a weekend break as a small group?
According to Holidu's data, 75% of glamping sites are made for up to four guests. Approximately 62% of the glamping sites here include at least two separate bedrooms. Portsmouth is the ideal destination for families of four!
Holiday destinations nearby for Glamping
Holidu compares hundreds of websites to find your perfect holiday rental for the best price.