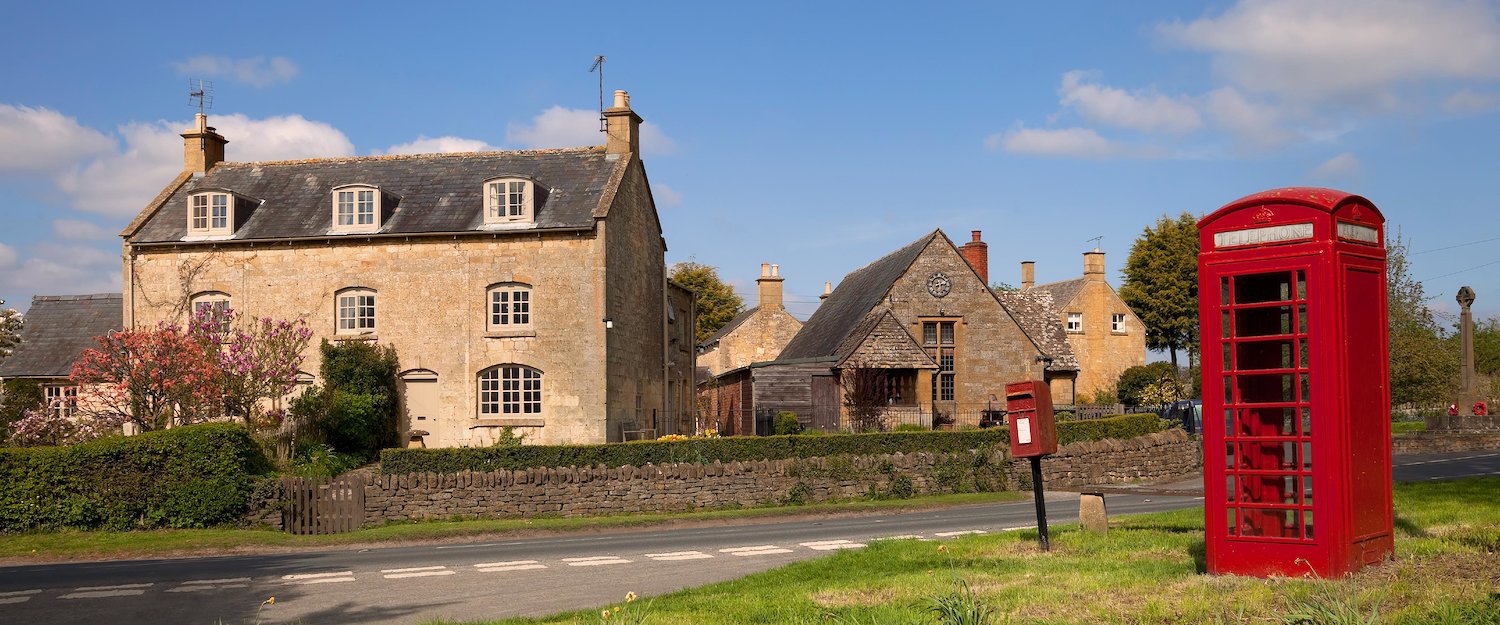 Cottages in Cumbria
3670 properties for Cottages. Compare and book at the best price!
Popular Cottages in Cumbria
Highlights in Cumbria
Lovely towns
Fairytale landscapes
Majestic castles
Tours and activities by the lake
Beautiful gardens
Towering mountains and glaciers
Most popular amenities for Cottages in Cumbria
Other property types in Cumbria that might be interesting:
Cottages in Cumbria: Most popular destinations
Cottages in Cumbria
Elegant cottages between glaciers and lakes
In the northeast of England, you will find the beautiful Cumbria, one of the 47 counties of the country, home of the beautiful and majestic Lake Windermere, the largest in the whole England, and the National Park of the Lake District, here you can enjoy a relaxing and unique holidays in any of our magnificent and elegant cottages with all the comforts, surrounded by beautiful mountains with glaciers and lakes to visit, take quiet walks, outdoor activities breathing the purest air that nature can give you and much more. Cumbria has long been famous as it was a place of inspiration for many famous English writers of classical literature, visit the amazing natural theme parks in honour of Beatrix Potter, a famous English writer of children's stories.
Comfortable and luxury cottages on the lake shore
If what you are looking for is to spend the perfect holiday to relax and enjoy the nature of Cumbria, you must stay in one of our modern, contemporary and recently renovated cottages, with all the facilities and comforts, from its stylish rooms with luxurious king-size beds or doubles, with smart TV, Wi-Fi, DVD player, and to prepare your meals it offers modern fully equipped kitchen that includes a microwave, freezer, coffee maker, electric oven and more. Large and comfortable area for dining and lounge, and to enjoy a pleasant time includes beautiful gardens with firepits, wonderful deck area and patio furniture, additionally these incredible properties are very close to public transport stops, just a few minutes from shops and restaurants and if you travel by car it also offers parking available. Definitely Cumbria has everything you need for a dream holiday.
Travellers and activities
Cumbria for hiking
If you want to be in contact with nature, and you love hiking, you must visit the imposing and majestic mountain of Helvellyn that will undoubtedly give you the most beautiful landscapes that will leave you breathless, take the 19 km route of ascent and descent of the mountain and enjoy the perfect views of the lake, Helvellyn has hiking trails from beginners to professionals, you can also start the tour of the Thirlmere circuit. On the other hand, if what you are looking for is a quieter walk, take the Keswick Catbells Lakeland Walk, part of the National Park of the lakes, which have for you more friendly and accessible routes for all public, with beautiful views of the lake, the total route can perform in less than an hour. And to end the amazing tour, visit the cafeteria for a refreshing drink.
Cumbria for explorers
Cumbria has much more to offer to its visitors in addition to beautiful landscapes and majestic lakes, if you have an explorer spirit, and you love discovering and knowing new places, Cumbria has many important cities that are worth visiting, among the most outstanding and the first that you should visit on the tour of Cumbria is Ambleside, located in the middle of the national park of lakes, it is a picturesque place with medieval airs and many buildings of the time that have been renovated for bars and restaurants, it also preserves some other historical ones such as the church of St Mary from the 20th century that is definitely worth visiting on a walking tour of the city, however if you are looking for something smaller close to nature, do not hesitate to visit the beautiful Windermere and take a boat trip on the lake to see the place and enjoy the activities outside, finally do not forget to visit the historic Penrith and its old Lowther Castle.
Cumbria is not only one of the areas with the most Celtic influence in the country, there is also the Scafell Pike, the highest point in the county of Cumbria and in all of England with more than 978 meters above sea level.
Top 7 travel tips in Cumbria
1. Visit the most beautiful topiary in England.
In the city of Kendall in Cumbria, you will find a place that has an incredible historical building and a majestic garden, it is Levens Hall, where you can visit and admire the most beautiful and splendid gardens and the oldest and most beautiful topiary in England with unique shapes, you can also take a tour of the once imposing stone building that dates back to 1300 and is currently a cosy and charming family home, where you can enjoy a delicious meal in Levens Kitchen with the freshest ingredients from the farm of the property of more than 10,000 acres.
2. Explore Sizergh Castle and its dazzling gardens.
Just a few miles from the town of Kendall, is the fabulous Sizergh Castle, an ancient but well-preserved 14th century building that is currently part of the National Historic Interest Foundation, although the building is a manor house, It is still impressive to take the tour inside, where you can appreciate some furniture of the time and a beautiful collection of paintings by Alexis Simon Belle, and outside you can take a pleasant walk through its immense and well-kept gardens that includes two lakes and a national collection of ferns to take beautiful photos. You can also enjoy a delicious meal in its cafeteria and a spectacular gift and souvenir shop.
3. Stroll through Loughrigg Fell
In one of the most beautiful towns in Cumbria, Ambleside you will find a stunning natural setting, surrounded by forests and an incredible lake that reflects the landscape of the mountains, offers its visitors easily accessible paths and trails to walk and travel the mountain, in this tour you will find incredible caves, and some rocks to jump and climb, it is a very pleasant and quiet walk that can be done in almost 3 hours, where you will discover the most beautiful and unique landscapes worthy of being photographed.
4. Delight in Fresher's café
Before starting a day of adventure in Cumbria, you must charge your batteries in a splendid place highly recommended by tourists and locals and winner of the travellers choice 2020, for its excellent service and quality. It is the Fresher's Café that offers all its customers exquisite dishes of British food, with options for vegetarians and gluten-free, they have an extensive menu for all tastes, and its atmosphere is the most pleasant and welcoming in the area, enjoy a delicious meal on the terrace with comfortable tables and umbrellas to have a enjoyable time outside.
5. Enjoy the great outdoors in Derwentwater
Derwentwater is the perfect place to do outdoor activities with family or friends and enjoy all the splendour of nature, the walking tour starts from Keswick and travels the area through its mountains and hills, on any of its routes of hiking reaching the lake and taking a rowing boat ride, and finally you can have nice picnics on the shore and enjoy the views of this magnificent landscape that will keep you coming back for more.
6. Visit the historic Hadrian's Wall
For lovers of historical places and buildings, Cumbria offers an impressive and educational visit to Hadrian's wall, which is stretched from coast to coast for almost 73 miles that in the past protected the northeast of the border of the Roman Empire, explore the ruins of the old buildings that remained and were protected and guarded by the wall such as the Roman fort, the Housestead, Chester and others, where you will also find artefacts of the time and other objects of great historical value that are part of the English heritage.
7. Walk the circle of stones of Castlerigg
The section to reach the stone circle will take you through all of Cumbria from end to end, until you reach the Castlerigg Fell plateau and Chestnut Hill where it is located and is one of the most important Cromlechs in the United Kingdom and the settlement of rocks most amazing in Britain, visit the place and take a nice walk around these amazing rocks and capture the most impressive photos in one of the first oldest monuments in all of Britain.
FAQs: Cottages in Cumbria
Which types of facilities can you expect to find at the cottages in Cumbria?
Out of the facilities available on Holidu, it appears that the cottages in Cumbria contain everything that holiday-makers search for! Here, the cottages generally include a variety of amenities, the most popular being: Wi-Fi (87%), garden (79%), and view (31%)...Are you convinced yet?
How are the cottages usually rated in Cumbria?
According to last year's information, less than 20% of the cottages in Cumbria have a rating of 4.5 stars. It can therefore be assumed that it is not the best destination for the highest-rated cottages in the United Kingdom.
Are the cottages in Cumbria child-friendly?
Judging by information from Holidu, 17% of cottages in Cumbria are child-friendly, it should therefore be very easy for you to find the perfect cottage for you and your family.
Are the cottages in Cumbria suitable for holiday-makers and their pets?
Definitely! In Cumbria, 52% of the cottages welcome them with open arms, and 79% also have a garden!
Do the cottages in Cumbria tend to come with Wi-Fi?
Yes! According to the data collected last year, 87% of cottages in Cumbria have Wi-Fi. This means that you will be able to browse the internet throughout your stay!
What is the average price for cottages in Cumbria?
Most of the cottages in Cumbria (59%) are less than £100 per night. This is the ideal destination for reserving a budget-friendly cottage!
Do the cottages in Cumbria typically come equipped with a fireplace or a swimming pool?
Yes! According to the information collected last year, a lot of cottages in Cumbria have a fireplace. Perfect for a cosy winter holiday!
Are the cottages in Cumbria suitable for stays with the whole family or rather for an escape as a small group?
Judging by information from Holidu, 78% of cottages are made for up to four guests. Approximately 81% of the cottages here include at least two separate bedrooms. Cumbria is the perfect destination for small groups of friends!
Destinations in Cumbria for Cottages
Holiday destinations nearby for Cottages
Holidu compares hundreds of websites to find your perfect holiday rental for the best price.