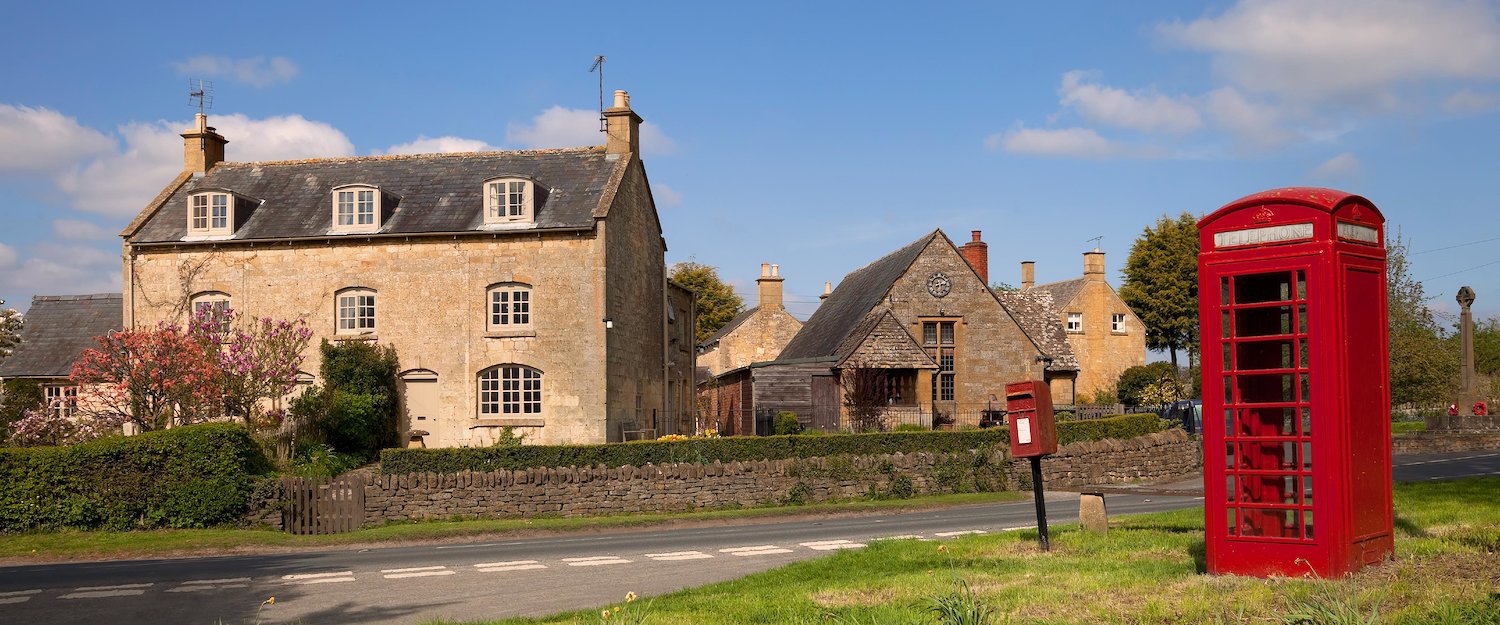 Cottages Moreton-in-Marsh
Cottages in Moreton-in-Marsh
17 properties for Cottages. Compare and book at the best price!
Popular Cottages in Moreton-in-Marsh
Find Cottages in Moreton-in-Marsh
Highlights in Moreton-in-Marsh
Wonderful landscaping gardens
Medieval churches and towns
Fantastic historical museums
Stunning lakes with great fishing
Most popular amenities for Cottages in Moreton-in-Marsh
Other property types in Moreton-in-Marsh that might be interesting:
Cottages in Moreton-in-Marsh
Medieval churches and towns
Are you someone who enjoys mountainous landscapes? Do you like historical monuments and culture? Are you a fishing lover? Holidu has exactly what you are looking for. From Burtin House Garden to the Cotswolds AONB and from Wellington Aviation to The Moreton Gallery, you'll find the best cottages for a great holiday. It is incredible in everything that this beautiful town has to offer. The incredible works of art at The Moreton Gallery and the architectural majesty of works like Curfew Tower give the town an unparalleled appeal. This makes Moreton-in-Marsh an incomparable destination for many people. Don't wait any longer, grab your things, make your reservation and marvel at Moreton-in-Marsh!
Rustic cottages surrounded by nature
Moreton-in-Marsh is a beautiful market town which has many attractions both natural and man-made that make many tourists want to visit it. The town offers accommodations that are of very high quality to match the needs of its visitors. In the town, you will have the opportunity to find new cottages that have a traditional English façade made of stone with a space outside that has two rustic pieces of furniture and a table that is perfect for drinking tea in the afternoon. Inside, the cottages often boast large rooms with en suite bathrooms, s well as comfy beds and space for 4 people to sleep comfortably. Many cottages have a very nice living room with a large 4-seat piece of furniture, a dining table glass and a 40-inch TV with satellite signal. Truly an ideal place to be!
Travellers and activities
Moreton-in-Marsh for history lovers
There are many places and monuments that can be really attractive for lovers of history in this town. Wellington Aviation Museum is a spectacular place to get a background about the construction, operation, and military potential of some wonderful aircraft. The museum has an impressive collection of warplanes from the Second World War that began as a private collection and today is a place that can be visited by anyone who wants to learn about the history of what is one of the most important wars of the entire human journey. The museum also has a section that pays homage to the people who are natives of the town and who died in the war and as if that were not enough, a selection of classic vehicles that completes an impressive tour. Tourists have the possibility of visiting the museum on their own or requesting a guided tour so as not to miss any detail of the impact that the war had on this town and on the collective imagination of its inhabitants.
Moreton-in-Marsh for fishing lovers
This beautiful town is usually a very attractive place for fishing lovers since it has a beautiful location where you can also catch great fish. Lemington Lake is a wonderful natural space that has several ecosystems to its credit, an impressive landscape view that details a mountain with green grass, a mangrove swamp in the centre of the lake and is surrounded by beautiful flowers of different colours. The lake not only has a panoramic view of the ground but is also home to many swans that do nothing but improve its photogenic quality and as if that were not enough, thanks to the cleanliness of the water, the lake is one of the best places to fish throughout the region.
Did you know that Chastleton House is famous internationally because it was used as one of the locations for the 2015 BBC Two TV series Wolf Hall and represented 'Wolf Hall', the home of the Seymours?
Top 7 travel tips in Moreton-in-Marsh
1. Take a walk through dream gardens
Burton House Garden is an impressive site with a number of gardens to its credit which are an attraction worth seeing in their own right. Visitors find several hectares full of well-kept flower species and many species, elegantly pruned shrubs and impeccable lawns, in addition, the place is also decorated with several stone sculptures and beautiful fountains which give it a look marvellous.
2. The Cotswolds AONB
See for yourself the so-called "Cotswold Area of ​​Outstanding Natural Beauty" The Cotswolds is a stunning natural site stretching 40 km by 145 km and shaped by Jurassic limestone, giving the entire region a biodiversity and vegetation that is very rare in the UK. The place as a whole becomes a space that is really pleasing to the eye and as if that were not enough, in practically its entire extension it has very well-preserved medieval constructions and traditional-looking villas that give it an amazing appearance and in combination with the natural world make it an extraordinary attraction for tourists.
3. Enjoy the works of art by local artists
The Moreton Gallery is a fantastic institution that dedicates its functions to the dissemination of works of art by local, national and international authors. In the gallery, visitors will be able to find various types of very beautiful sculptures and many paintings from different artistic currents, especially those oriented towards realism, cubism and impressionism. It is a wonderful place to spend a good afternoon enjoying marvellous works of art and even to acquire a beautiful painting.
4. Visit a beautiful place of historical interest
Curfew Tower is a wonderful building that is located in the centre of this town and what is very nice and appreciated since it generates an anachronistic contrast with the urban context that surrounds it. Visitors have the opportunity to get close enough to appreciate the architectural features of medieval times and to take a good photo next to the tower and brag that they were in one of the listed buildings with historical and cultural interest in Moreton-in-Marsh.
5. Pay tribute to those killed in the First and Second World Wars
Moreton-in-Marsh and Batsford War Memorial is a beautiful octagonal disc which is located in the centre of the town that was begun in 1920 and whose function is to pay tribute to those killed in the First and Second World Wars. Visitors have the opportunity to enjoy the magnanimity and solemnity of this monument that, in addition to beautifying the town, is also a living symbol of historical memory and the preservation of the collective imagination of excessive violence that should not happen again.
6. Meet one of the places of inspiration of The Lord of the Rings
The Bell Inn, located in the lovely Cotswolds market town of Moreton-in-Marsh, has long been a favourite of those looking for a truly unspoiled rural stay, with a cuisine bursting with fresh, seasonal, locally sourced dishes. The Bell Inn is a great example of a typical coaching inn serving quality food, drink, and lodging in inviting settings, and is widely regarded as JRR Tolkien's inspiration for the 'Prancing Pony', Middle Earth's most renowned bar in 'The Lord of the Rings.' On its main wall, it has a plaque that shows off this honour that can be appreciated by all visitors.
7. Buy a product in a market that is 400 years old
Market Hall is a spectacular place since it is a deconstruction market with an old facade which is surrounded by medieval houses made of stone and can boast of being more than 400 years old. Visiting tourists and locals alike have the ability to purchase products from this impressive historical landmark that provides time after time with a long-standing vocation for service.
FAQs: Cottages in Moreton-in-Marsh
Which types of services can you typically find at the cottages in Moreton-in-Marsh?
Out of the facilities available on Holidu, it appears that the cottages in Moreton-in-Marsh offer everything that travellers wish for! Here, the cottages generally have a variety of amenities, the most popular being: Wi-Fi (93%), garden (79%), and fireplace (46%)...Pretty cool!
How are the cottages generally rated in Moreton-in-Marsh?
On average, the cottages get quite positive reviews. Last year's information reveals that 32% of cottages have a rating equivalent to or higher than 4.5 stars. This is a fairly high percentage which allows us to confirm that there are many which are very comfortable and will be the perfect choice for your next holiday.
Are the cottages in Moreton-in-Marsh child-friendly?
According to information from last year, 21% of cottages in Moreton-in-Marsh are suitable for families with children, it will therefore not be difficult to find the perfect cottage for you and your family.
Are the cottages in Moreton-in-Marsh suitable for travellers and their pets?
Definitely! In Moreton-in-Marsh, 46% of the cottages offer the possibility for travellers to take their pets with them, and 79% even have a garden!
Do the cottages in Moreton-in-Marsh generally offer Wi-Fi?
Of course! According to last year's data, 93% of cottages in Moreton-in-Marsh offer an internet connection. You will be able to access your emails and favourite social media sites throughout your stay!
How much does it cost for cottages in Moreton-in-Marsh?
According to information from Holidu, there are few cottages in Moreton-in-Marsh that cost less than £100 per night. They can also be very expensive, 11% even cost, in general, more than £500 a night.
Do the cottages in Moreton-in-Marsh generally have a fireplace or a swimming pool?
Yes! Judging by information from Holidu, a fair amount of cottages in Moreton-in-Marsh have a fireplace. This is the destination you need to head to during the winter months!
Are the cottages in Moreton-in-Marsh suitable for trips with the whole family or rather for an escape as a couple?
Judging by last year's information, 96% of cottages welcome small groups of up to four people. Approximately 93% of the cottages here include at least two separate bedrooms. This is the perfect destination for small groups of friends!
Holiday destinations nearby for Cottages
Holidu compares hundreds of websites to find your perfect holiday rental for the best price.
Cottages Moreton-in-Marsh