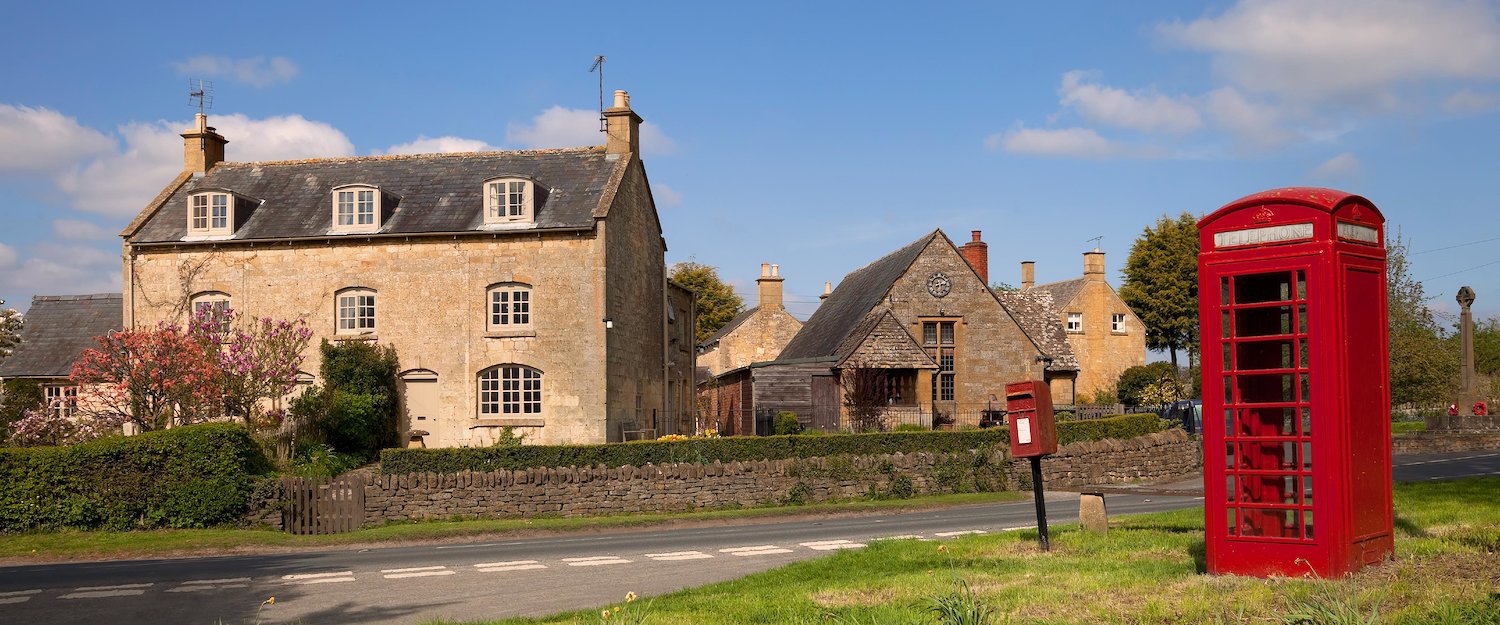 Holiday rentals and lettings in Moreton-in-Marsh
Start comparing over 28 rentals in Moreton-in-Marsh and book at the best price!
Holiday Rentals & Lettings in Moreton-in-Marsh
Holiday Rentals & Lettings with Internet
Find Holiday Rentals & Lettings in Moreton-in-Marsh
Highlights in Moreton-in-Marsh
Four Shire Stone
Influential historical spots
Lemington Lakes
Moreton-in-Marsh Market
Marvellous Centres for the Arts
Most popular in Moreton-in-Marsh
Other property types in Moreton-in-Marsh that might be interesting:
Prices and availability
Prices
July
August
September
October
November
December
January
February
March
April
May
June
Average price per week
Availabilities
July
August
September
October
November
December
January
February
March
April
May
June
Percentage of available lettings
Holiday rentals and lettings in Moreton-in-Marsh
Fantastic holiday rentals scattered all over Moreton-in-Marsh
Nestled in the vast Evenlode Valley, where meadows dazzle with vibrant shades of green and the refreshing waters of a river running through the area, the fantastic town of Moreton-in-Marsh will make an ideal holiday destination. Providing a magnificent space in which to live wonderful experiences, it won't matter whether you want to enjoy a relaxing break surrounded by lush nature or explore a place where English countryside life is experienced daily, as this place will have all the means necessary to provide you with those breathtaking experiences. Together with Holidu's help, Moreton-in-Marsh will also be able to ensure you a stay 100% focused on your comfort thanks to its variety of holiday rentals and lettings that will accommodate your every wish or need. Don't wait for a second longer, and let the charms of Moreton make you fall in love with the immense territory of England.
Stunning properties ready to give you a comfy stay
Apart from placing your comfort as the number one objective, the promising lettings and rentals of Moreton-in-Marsh will also have several additional features that you will love. First, being spread high and wide across the town, tourists will be able to find fabulous options exactly where they want to stay in Moreton, be it on the outskirts of the town or in its lively centre. Complementarily, these beautiful holiday rentals also feature the best amenities you can imagine, ranging from luxurious terraces to picturesque gardens to relax and enjoy. Finally, the accommodations will sleep up to 10 people, allowing you to invite your partner, family and even friends to share some quality time with you. Experience the best holiday the English countryside has to offer with Moreton-in-Marsh and Holidu's fantastic settlements!
Holidays in Moreton-in-Marsh
The area and getting around
The Four Shire Stone, a unique point of England
Marking an important landmark for the area and representing an interesting attraction to explore, the Four Shire Stone is an iconic hotspot close to the Moreton area that you should visit. Erected around the mid-18th century, this exceptional attraction sits exactly at the midpoint where Warwickshire, Oxfordshire, Gloucestershire and Worcestershire, the most influential counties of the English Kingdom at the time, met, representing an intriguing spot for both residents and foreigners with a great curiosity for the nation. Complementarily, shaped by a beautiful 9-foot high monument, the landmark will also be a magnificent spot in which to take tourist photos to keep the memory of a beautiful holiday fresh in your mind.
Batsford Garden Centre, a magical paradise of vast nature
Comprising 55 acres of territory, the Batsford Garden Centre will be the perfect place in which to become more familiar with the rich nature of the country. Serving the area as a botanical garden and arboretum, anyone who is encouraged to explore this magnificent Gloucestershire spot will be able to admire beautiful plant specimens ranging from pine trees to Japanese maples. Despite this exquisite variety, the landmark will also present superb main attractions such as the collection of Japanese cherry trees and the magnolia gardens, which will gift anyone who visits a wonderful experience taken out of a fairytale. Surround yourself with the sweet scent of flowers by paying a brief visit to the Batsford Garden Centre that the Gloucestershire and Moreton area has to offer.
Travellers and activities
Moreton-in-Marsh for historians
If world history is your forte or the important events of your holiday destinations are of great interest to you, the fantastic town of Moreton-in-Marsh will have exactly the attractions you're looking for. Scattered throughout the English territory, these astounding landmarks serve as vestiges of the many influential occurrences that marked the timeline of the nation and grace the various spots with their magnificent attractions. Of the options available in the Moreton area, the most recommended is Wellington Aviation. Housed in a charming building on Bourton Road, this magnificent museum focuses on the history of the Royal Air Force with a range of collections, memorabilia and exhibits that will present a day packed with information and educational fun. Bring out the historian in you by visiting the most influential landmarks in Moreton-in-Marsh during your stay.
Moreton-in-Marsh for art lovers
Keeping up with the local talent and focusing on its magnificent art, the galleries and cultural centres are also popular spots full of interesting aspects that will be a delight to visit. Presenting magnificent displays and fun-filled workshops where to learn, these fantastic hotspots of the town will guarantee you an experience like no other, maintaining its focus on the fine arts and bringing out the artist who is buried in you. One of the best options in the area is The Moreton Gallery which, as well as presenting a remarkable location on the busy High Street, will offer a collection of pieces from numerous artists that will give you an insight into the vast talent that the people of Moreton-in-Marsh have on their land. Take a stroll through a beautiful gallery in the town centre to admire beautiful pieces of contemporary and modern art that you can take home with you.
The name of this small town derives from a series of Old English words. Whilst "Moreton" presents just one meaning that expresses Farmstead on the Moor, "in Marsh" has two. The first one comes from the words henne and mersh, which mean marsh used by moorhens, whereas the second one comes from March, an Old English word for boundary.
Top 5 travel tips in Moreton-in-Marsh
1. Enjoy a bundle of activities at Lemington Lakes
Renowned among residents and visitors alike as one of the most beautiful fisheries in the whole of England, the Lemington Lakes will be a fantastic Moreton-in-Marsh attraction to visit. Scattered along Todenham Road, any tourist who enjoys fishing as a hobby can have a wonderful day in the complex thanks to the diverse lakes catering for a variety of fish species, which will ensure a great catch. Featuring wide valleys with a variety of vegetation, this spot will also be great for enjoying a picnic day with your companions or a sunset dinner to top off your fabulous fishing session.
2. Have a wonderful shopping spree at Moreton's High Street
Adorning the heart of the town with beautiful warm coloured facades and a lovely vibe, Moreton-in-Marsh's High Street will be the ideal shopping spot for those tourists from around the world who have retail therapy sessions as their favourite holiday activity. Packed with small independent shops and large branches of popular brands, travellers of all budgets will have the opportunity to shop for items, souvenirs and gifts, whether it's to pamper themselves or to give to their loved ones. Before heading home, grab your wallet and stroll along the High Street to discover all the dreamy items that the town of Moreton-in-Marsh has in store for you.
3. Pay a grand visit to St David's Church
Built on hallowed ground where two other churches dazzled the town, St David's Church will be a wonderful sight on Church Street for you to enjoy. Erected during the year 1858, this incredible Episcopal Church will offer numerous features to entertain you. Besides its stunning services, held from Wednesday to Sunday for believers in the area, agnostic tourists can also enjoy the architectural aspects of the building such as its beautiful stained-glass windows and enigmatic graveyard.
4. Buy all the products you crave at Moreton-in-Marsh Market
Organized on the largest street in the whole town, the Moreton-in-Marsh Market will be another astounding spot where tourists can enjoy some great shopping. Packed with stalls and stands of all styles, this market will be the place to sample the quality of English produce, whether its fresh meat and fish or delicious local sweets and unique preserves. Book a time slot on your Tuesday in the town to buy some of the region's delicious local produce and eat the best quality food during your stay in Moreton-in-Marsh!
5. Party and have fun at The Bell Inn
Presenting a central location on the town's beautiful High Street, The Bell Inn will be the ultimate place for tourists to experience the nightlife of Moreton-in-Marsh and enjoy a fun-filled experience. Offering an open bar with all kinds of pub grubs and drinks, groups of friends, families and couples can decide whether they want to enjoy a wild night of dancing and debauchery or a quiet evening of drinking and chatting. Share a wonderful night out with your friends thanks to wonderful venues such as The Bell Inn in Moreton-in-Marsh this holiday season.
FAQs: Holiday Rentals & Lettings in Moreton-in-Marsh
How much do the holiday rentals in Moreton-in-Marsh cost on average?
Last year revealed that Moreton-in-Marsh has an annual average price of £226 per night.
What time of year offers, on average, the best holiday rental prices in Moreton-in-Marsh?
If you are looking to get the most out of your money, the cheapest months to visit Moreton-in-Marsh are February (£210 per night for accommodation, on average), May (£211), and June (£214).
In which months is it more expensive to rent a holiday letting in Moreton-in-Marsh?
Last year, the month that offered the highest average prices in Moreton-in-Marsh was August, with an average price of £243 per night. This was followed by April, with an average of £238, and December, with £238.
Are there usually many holiday lettings available in Moreton-in-Marsh?
We recommend you to book in advance in Moreton-in-Marsh as only 8% of the accommodations remain available, following the data observed last year.
Which months offer the highest availability?
The months that offer the most accommodation options, on average, are January (with an availability of 23%), April (14%), and November (13%), according to the trends observed last year. However, even during the time when the availability is the highest, the average is only 17%. It would be a good idea to always prepare your holiday to Moreton-in-Marsh in advance.
During which months are there fewer rentals available in Moreton-in-Marsh?
The month with the highest average number of booked rentals is July (only 1% of properties were available on average in the previous year). Followed by June (1%), and September (1%). During this period, availability is only around 1%. Due to this, it is a good idea to make your reservation well in advance.
How many holiday rentals are there in Moreton-in-Marsh?
Holidu works with 6 different partners to offer you an inventory to choose between 60 properties we have in Moreton-in-Marsh.
Holiday destinations nearby
Holidu compares hundreds of websites to find your perfect holiday rental for the best price.