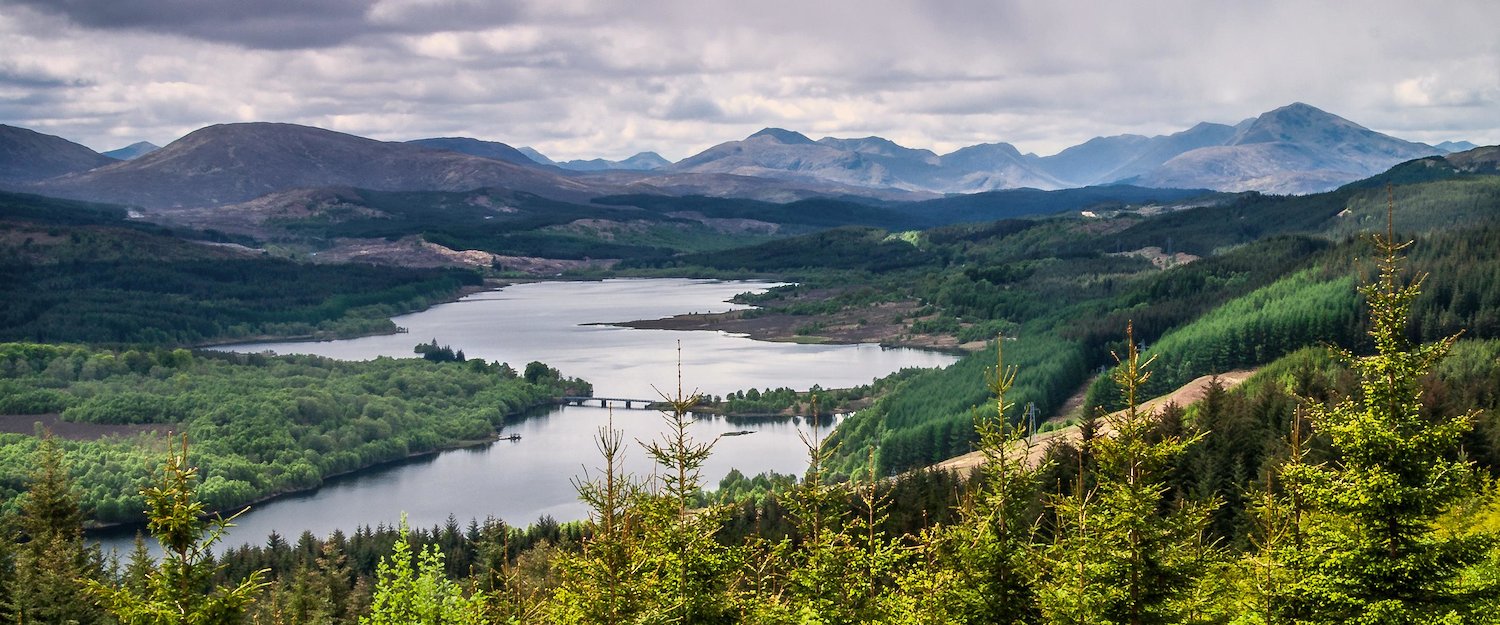 Holiday rentals and lettings in Pitlochry
Start comparing over 68 rentals in Pitlochry and book at the best price!
Holiday Rentals & Lettings in Pitlochry
Pet-friendly Holiday Rentals & Lettings
Holiday Rentals & Lettings with Internet
Holiday Rentals & Lettings with Parking
Find Holiday Rentals & Lettings in Pitlochry
Highlights in Pitlochry
Charming countryside town
Beautiful and peaceful loch
Wonderful vast natural sceneries
Amazing recreations for all kinds of visitors
Fun events all year long
Most popular in Pitlochry
Other property types in Pitlochry that might be interesting:
Prices and availability
Prices
July
August
September
October
November
December
January
February
March
April
May
June
Average price per week
Availabilities
July
August
September
October
November
December
January
February
March
April
May
June
Percentage of available lettings
Holiday rentals and lettings in Pitlochry
Traditional and modern residences at every corner of the town
Pitlochry is the ideal holiday destination for those travellers who want to experience a peaceful break in the countryside of Scotland but still enjoy the chance to bathe in the soothing waters of the country. With properties near the best lakes of Scotland, rentals close to the most popular attractions and peaceful lettings on the outskirts of the town, Pitlochry is a diverse location where all types of tourists can enjoy their dream holiday. Explore the heart of this beautiful country and enjoy a fun-filled break with Holidu!
Vintage-style houses with renovated amenities everywhere
Endowed with charming terraces, calming hot tubs, refreshing pools, spacious gardens and even soothing saunas, the incredible holiday rentals and lettings in the town of Pitlochry present all the right amenities to accommodate couples, families, groups of friends and even loners in the most comfortable and cosy ways. Pick the residence that adapts more to your taste and get ready to enjoy without measure in the centre of Scotland!
Holidays in Pitlochry
The area and getting around
The Loch Faskally and its many stories
Created through the construction of a dam in 1952, Loch Faskally rose from the strong currents of the Tummel River. Controversial in the past for causing numerous floods and strikes, this location is one of the most popular attractions in the town nowadays. Comprising multiple structures in its area, visitors can spend a full day exploring the facilities, where interesting constructions such as the Fish Ladder can be found. Stroll the high grounds of the river and admire how salmons migrate through a fascinating series of pools or wander the outskirts and enjoy the Viewing Chamber where both flora and fauna species of the country can be appreciated. Finish your day at the Dam's Café, where various exquisite options of foods and drinks can be enjoyed along with breathtaking views of the mountain ranges and the loch. Surround yourself with Scotland's nature and live a once in a lifetime experience.
The Black Spout Woods, home to various Scotland's natural beauties
Home to an array of animals and tree species, the Black Spout Wood is an immense and popular natural location of Pitlochry that locals and tourists love to explore throughout numerous trails and paths. Depending on the chosen route, visitors can go across, around or in and out of the woods to enjoy superb views of the town's hillsides, mountains and rivers. Similarly, viewing platforms can be found scattered in the area allowing hikers to enjoy the breathtaking views of a 65-yard high waterfall and natural gorge as well as lovely sights of Red Squirrels, sneaky Foxes and charming Deers. Choose the centre of Scotland as your holiday playground and live unforgettable experiences in the town of Pitlochry.
Travellers and activities
Pitlochry for couples
Being a place full of unique landmarks and natural spaces, Pitlochry is an incredible location where couples of all ages can spend a romantic holiday abroad. Perfect for a calm date in the wild, Queen's View Visitor Centre stands in the Highlands of Perthshire, offering a breathtaking sight of the Loch Tummel and its surrounding valleys. Presenting lots of exhibitions, multiple tea rooms, a cafe and a cute gift shop, this place is ideal for partners to enjoy an afternoon filled with art, exquisite food and incredible views. On the other side, if both of you aren't against alcohol consumption, the tours of the Blair Athol Distillery are an amazing alternative to experience. Explore the premises along with a friendly and knowledgeable guide, learn about how Scottish whiskey is made and then finish your route in the bar of the facilities, where a sampling session it's organized and enjoyed. No matter the type of date that you prefer, Pitlochry has an interesting attraction for everyone. Travel to Scotland along with your special someone and create beautiful memories you'll cherish forever.
Pitlochry for museum lovers
Offering different experiences, Pitlochry's museums and visitor centres are the ideal spots for tourists to get to know the town during their visit. Atholl Palace Museum, located on Perth Road, showcases the evolution of the fortress throughout the years with charming photo expositions, collections of artefacts and numerous books while Pitlochry Dam Visitor Centre, situated on Armoury Road, offers tourists the opportunity to learn about the evolution of the hydroelectricity systems of the country with interactive exhibitions, photo displays and models. Each offering thematic shops and lovely cafes, these sites are ideal to spend a free day of your holiday doing fascinating activities filled with charm. Visit the art and culture venues of Pitlochry and discover the history of the town in the most unique ways.
Located on the northern side of the country's centre, Pitlochry is the furthest town away from the sea in all of Scotland, being 62 miles away from the coast.
Top 5 travel tips in Pitlochry
1.Check the calendar for an exciting upcoming event
Ideal for those visitors who love to experience the festivals of their holiday destination, Pitlochry's festivities are interesting and fun events you and your companions can join to learn a little bit more about the town. Running from the midst of May to early September, Pitlochry's Highland Nights are evenings filled with Scottish entertainment where the community marches, sings and dances in celebration of Scotland's heritage. Thus, festivities come to an end along with the Highland Games, where matches of Tug O War, Tossing the Caber, Putting the Stone as well as other track events and races are hosted and organized. Alternative festivals such as the Winter Words and March into Pitlochry are other events where visitors can live unique experiences while getting in touch with new categories of music and literature genres. No matter if you want to hear new tunes, read some books or play interesting games, the festivals of Pitlochry are events that every tourist should join. Check the dates and enjoy the seasonal fun.
2.Get a wild burst of adrenaline in the crazy rivers of the town
Perfectly costume to all your preferences, the recreational packages of the outdoor activities organizer Freespirits are thrill-filled experiences that will leave you wanting for more. Running down on the riversides of the town, this company is mostly known for its exhilarating water rafting sessions that present the best equipment and guidance of knowledgeable instructors, who make your journey an exciting yet safe experience. Other recreations such as stand-up paddleboarding, kayaking and canoeing are also available to enjoy, giving a calmer and peaceful alternative to locals and visitors. Stroll by Grandtully and discover the many wonders of the Tummel and Tay rivers along with Freespirits.
3.Celebrate like a local in the town's pubs
Bursting joy and live music, the pubs and bars of Pitlochry are incredible spots of the town that every visitor should enjoy. By day an incredible eatery by night an amazing bar, the Old Mill Inn dances on the Mill Lane offering music presentations, numerous pub grubs and varied cocktails and drinks that guarantee a great first night out on the town. In a similar manner but located on Atholl Road, The Coach House gathers the community with live sports events, local bands performances, a varied selection of malted whiskies and an array of sweet cocktails that promise a marvellous night with a great atmosphere for everyone. Fancy a drink in the town of Pitlochry and enjoy great experiences in the heart of Scotland.
4.Sample the flavours of the town on Pitlochry's restaurants
Adaptable to all tastes, the plates and dishes served in the town's eateries are something no one can miss while staying in the area. Starting with the country's flavours, locales like the Victoria's Restaurant and the Old Mill Inn cater delicious seasonal dining made with the finest local ingredients whereas, sites like the Fern Cottage combine the best Scottish products with culinary techniques of the Mediterranean to achieve a unique match of flavours. Spots as the Cafe Scozia serve traditional flavours of the Italian cuisine, presenting options that even the pickiest of eaters would love while sites like the Chippy at McKay's offer delicious takeaways, quick snacks and soothing drinks that are a perfect option when you're on the go. National and international, seasonal or permanent, the dishes of Pitlochry promise you a wild ride of flavours and emotions.
5.Shop local and help the family-run businesses
Besides the high brand locales and establishments that we can find in any city, the town of Pitlochry offers unique and charming stores where excellent items can be found left and right. Specialized for women, children and men, MacNaughtons of Pitlochry, Puddles & Sun as well as Amor Cashmere & Tweed are some of the best independent shops where tourists can buy quality clothing whereas, Pitlochry Station Bookshop and Angus Clyne Woodturning are some of the best spots to search and purchase gifts and souvenirs. Perfect for a special occasion, Tynreich Nursery opens numerous stalls where plants and flowers are sold while the Melt Gallery specialises in creating beautiful jewellery pieces and interior decorations where visitors can find a beautiful ornament for their home or a delicate present for their wife. Explore the local stores and family-run businesses of Pitlochry and buy one of a kind items for you and your companions.
FAQs: Holiday Rentals & Lettings in Pitlochry
What was the average price of holiday rentals in Pitlochry last year?
At an average price of £144 per night, Pitlochry lies at the lower end of the price range for holiday rentals in the United Kingdom.
Which months allow you to save the most on holiday rentals?
The months with the most reduced prices in Pitlochry are April, May, and March, with average prices of £129, £136 and £136, respectively.
When are holiday rentals more expensive in Pitlochry?
When it comes to looking for a holiday letting in Pitlochry, the most expensive months are, in descending order, July, October and September with average prices per night of £152, £151, and £150, respectively.
Are there usually many holiday rentals available in Pitlochry?
If you decide to discover Pitlochry, we recommend organising your travels in advance because it tends to be very high in demand, with an annual average occupation of 81% in the previous year.
Which months offer the highest availability?
In the previous year, the months with the largest number of properties available in Pitlochry were January, November, and April with average availabilities of 34%, 33% and 31%, respectively. However, even during the time when availability is the highest, the average is only 32%. It would be a good idea to always book a little in advance to be sure to find the rental of your dreams.
When are there fewer rental options available in Pitlochry?
The months with the fewest rental options available in Pitlochry are, in order, August (with 1% of available rentals), September (5%), and February (13%). During these three months, availability is only around 6%. Due to this, it is better to make your reservation well in advance.
How many lettings are available in Pitlochry?
Holidu works with 10 different partners to give you a choice between 90 properties we have in Pitlochry.
Holiday destinations nearby
Holidu compares hundreds of websites to find your perfect holiday rental for the best price.