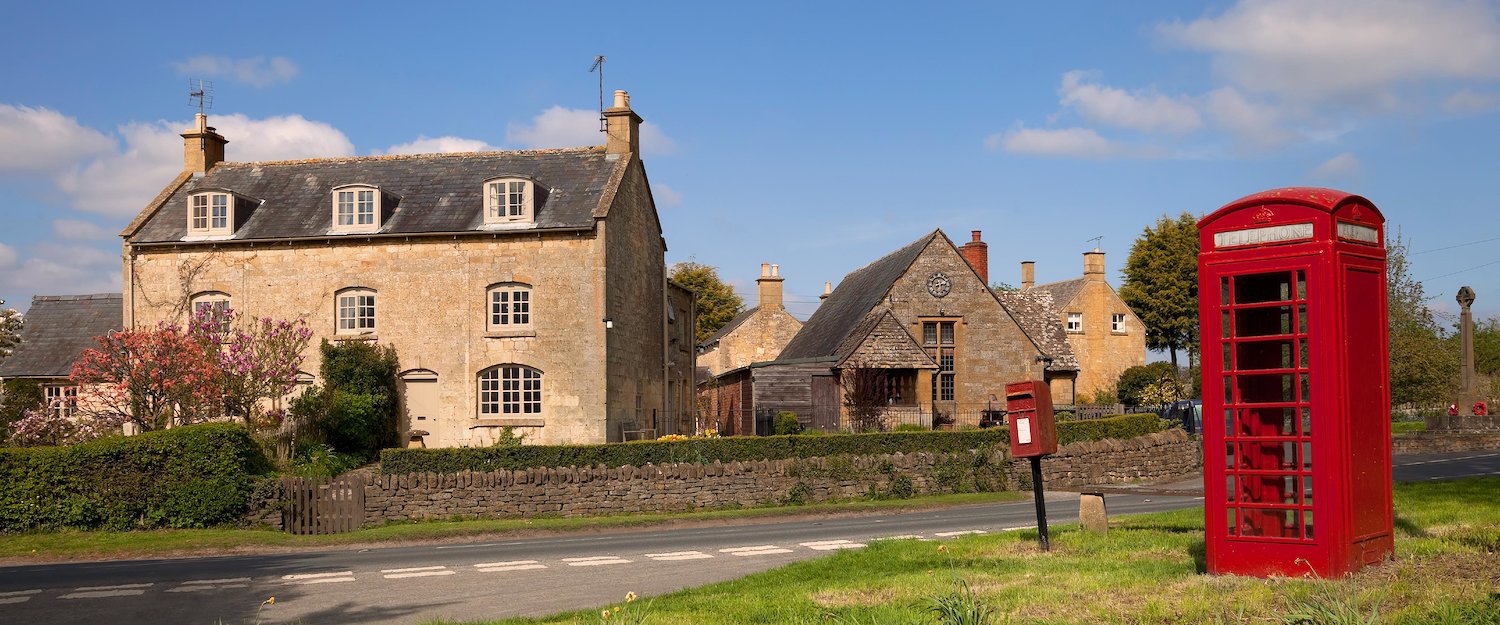 Glamping in Exmoor
23 properties for Glamping. Compare and book at the best price!
Popular Glampsites in Exmoor
Highlights in Exmoor
Beautiful rolling hills
Wonderful restaurants
Great souvenir shops
Outstanding nature
Fun outdoor activities
Most popular amenities for Glamping in Exmoor
Other property types in Exmoor that might be interesting:
Glamping in Exmoor
Stunning glamping sites surrounded by mountains and valleys
Would you like to enjoy a holiday in the midst of the tranquillity that only nature can offer? Visit the spectacular Exmoor, one of the 15 national parks that you can find in the United Kingdom, with approximately 267 square miles of surface, where in addition to finding a great variety of beautiful landscapes, valleys, rivers, and wooded areas, you can enjoy the experience of staying in their lovely glamping properties so as not to miss a moment of the surroundings. Exmoor gives you the opportunity to enjoy a wide variety of outdoor activities such as hiking, mountain biking, camping, and more. Additionally, you can also discover beautiful and charming picturesque towns with much to visit. Do not miss the impressive views of the coast and the incredible flora and fauna of the place, such as its impressive oak trees that are hundreds of years old. Exmoor is the best destination to visit with your family or to surprise your partner on this holiday.
Enchanting glamping between the valleys and hills
One of the best ways to enjoy all the natural wonders that Exmoor has for you is by staying in any of its incredible and welcoming glamping sites, surrounded by beautiful valleys, hills, and rivers, so you can rest and enjoy the tranquillity that it can offer nature. These great accommodations include a kitchen with a microwave, stove, coffee maker, mini fridge, dishwasher, and more. Sitting room with cosy sofas, where you will also find plasma TV, DVD and CD player. In their rooms you can rest in their comfortable and wonderful double beds with linen included. Additionally, all of the glamping options at Exmoor include a Wood burning stove, free Wi-Fi, central heating and parking.
Travellers and activities
Exmoor for nature lovers
For all those who enjoy the charms of nature to relax in the peace and tranquillity that only this has to offer, in Exmoor you will find many beautiful and fascinating places that will take your breath away. One of them is definitely the Valley of the Rocks, an impressive place that has served as inspiration for its stunning landscape for many writers of English literature to write their most outstanding works. No matter where you look, from end to end, you will be amazed by its breathtaking beauty and incredible views. In the valleys of the rocks its magnificent formations and rocky slopes with views of the sea that are more than 4000 years old stand out significantly; however, there are some who say that these formations have been found since the time of glacial expansion. Therefore, if you are passionate about geology, you cannot miss a tour of this great nature and admire the landscape.
Exmoor for castle lovers
Exmoor, in addition to having miles of beautiful and green nature to explore, has some incredible castles full of a lot of history such as the great Dunster Castle, managed by the national trust is located in the heart of the national park, surrounded by fabulous tropical gardens that you can explore where you will find an old mill wheel. Inside you can take a guided tour of its rooms where you will find furniture, decorations, objects and other items that tell the history of its inhabitants in past centuries. Finally, you cannot miss its magnificent tearoom, where you can share a delicious meal or drink while contemplating the beauty of the surroundings.
The English National Park Experience is a program that offers visitors to Exmoor fun ways to explore the surroundings, one of them is by taking a ride on the railway that runs through the park powered by water.
Top 7 travel tips in Exmoor
1. Explore the highest point in Exmoor National Park
If you want to reach the highest point in the park, where you will have the best panoramic views of the surroundings, you must reach Dunkery Hill, with an altitude of 520 meters it is not only the highest point in the park but also in all of Somerset. It is also considered an area of important historical value due to the bronze and Iron Age cemetery settlements. In the tour of the Dunkery hill, you can also find different signposted paths that allow you to hike and explore the surroundings.
2. Discover the charm of Lyn Valley Art and Crafts
Your visit to Exmoor National Park won't be complete without taking a tour of fabulous Lyn Valley Art and Crafts. A charming shop that offers its visitors a wide variety of items that include beautiful high-quality handicrafts made by local artists from the area of ceramics, glass, wood carvings, sculptures, jewellery, and for the little ones beautiful and traditional toys from wood, to take home, as a gift or as an adorable souvenir from the park. The attention of the place is unmatched, and the prices adapt to any budget.
3. Travel the fantastic Watersmeet Trail
If you like nature and explore the surroundings. In the Exmoor National Park, you can have a unique experience in nature. Take a pleasant walk from Lynmouth to Watersmeet, which runs along the river and the back of the forest. The walk along this route lasts approximately 2 hours, or a little more if you make short breaks to appreciate the surrounding wildlife and admire the landscapes. In total there are 2 km of route where you will find some elevated paths that will be worth it for the beautiful views that you can get from the park.
4. Tour the beautiful Doone Valley
On this visit to the Exmoor National Park, you will find a wonderful place that you must visit. The Doone Valley is a fantastic set of natural and picturesque landscapes where you can enjoy fun outdoor activities. It is the ideal place to take a walk and contemplate the landscapes of the flat areas with beautiful rivers. Additionally, in the Doone Valley you will also find fantastic hills where you will get the best views of Exmoor from the highest part of the valley.
5. Enjoy a delicious snack in the middle of nature
At the end of the path that leads to Watersmeet, there is an incredible and cosy cafeteria so that you can taste a delicious meal or a refreshing meal after a pleasant walk, and you can calmly enjoy the incredible surroundings. Watersmeet House is a fantastic café on the banks of the East Lyn River, owned by the National Trust. You can enjoy delicious desserts and a wide variety of drinks for all tastes at its comfortable outdoor tables. Watersmeet House is a unique and charming place that only on Exmoor can you find.
6. Visit the cosy Lynton Cinema
The Lynton cinema is an old, small, but beautiful cinema with comfortable seats where you will always find the newest movies on the billboard. The Lynton Cinema is a very good place to share with friends, family or with your partner an entertaining film after a day of adventure in the park. The value for money is the best and its staff is very helpful and attentive. It is definitely one of the places you cannot miss on Exmoor.
7. Taste the best traditional British food on Exmoor
Exmoor National Park offers its visitors, in addition to beautiful scenery and natural landscapes, excellent places to enjoy great traditional British food. One of the best places you can visit for great food is the Whortleberry Tearoom. A charming place with a beautiful terrace with tables, so you can marvel at nature while trying a great meal or snack. This place also offers vegetarian and gluten-free options. Its staff is very attentive and the value for money is excellent.
FAQs: Glamping in Exmoor
Which types of facilities are offered at the glamping sites in Exmoor?
Among the amenities available on Holidu, it appears that the glamping sites in Exmoor have everything that holiday-makers desire! Here, the glamping sites generally offer a variety of amenities, the most popular being: Wi-Fi (88%), garden (83%), and view (17%)...What are you waiting for?
What are the reviews like for the glamping sites in Exmoor?
On average, the glamping sites here get quite positive reviews. Last year's information reveals that 38% of glamping sites have a rating average of 4.5 stars. This is a relatively high percentage which allows us to confirm that there are many which are very comfortable and will be the perfect choice for your next holiday.
Are the glamping sites in Exmoor suitable for family holidays?
According to information from last year, 29% of glamping sites in Exmoor are child-friendly, it should therefore be very easy for you to find the perfect glamping for you and your family.
Are the glamping sites in Exmoor suitable for holiday-makers who wish to travel with their pets?
Of course! In Exmoor, 71% of the glamping sites welcome them with open arms, and 83% also have a garden!
Do the glamping sites in Exmoor mostly have Wi-Fi?
Certainly! According to Holidu's data, 88% of glamping sites in Exmoor offer an internet connection. It is therefore no problem for you to will be able to access your emails and favourite social media sites throughout your stay!
Do the glamping sites in Exmoor generally have a fireplace or a swimming pool?
Rarely. Judging by information from Holidu, most of the glamping sites in Exmoor do not have one.
Are the glamping sites in Exmoor suitable for trips with several people or better for a holiday as a small group?
According to Holidu information, 88% of glamping sites welcome small groups of up to four travellers. Approximately 83% of the glamping sites here have at least two separate bedrooms. This is the perfect destination for small groups of friends!
Holiday destinations nearby for Glamping
Holidu compares hundreds of websites to find your perfect holiday rental for the best price.