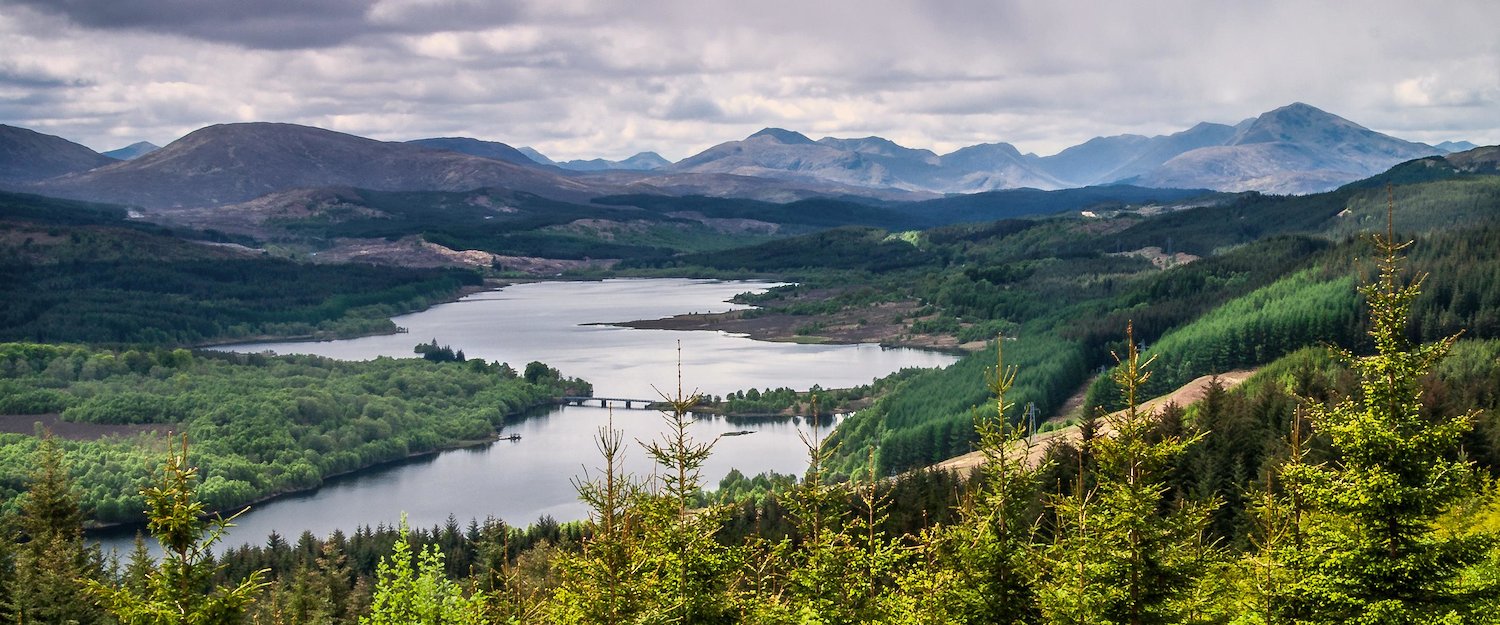 Log Cabins & Lodges in Angus
34823 properties for Log Cabins & Lodges. Compare and book at the best price!
Holiday Rentals & Lettings in Angus
Find Log Cabins & Lodges in Angus
Highlights in Angus
Imposing historical monuments
Great old museums
Beautiful nature and wildlife
Majestic castles
Most popular amenities for Log Cabins & Lodges in Angus
Other property types in Angus that might be interesting:
Log Cabins & Lodges in Angus: Most popular destinations
Log Cabins & Lodges in Angus
Wonderful lodges in fantastic Scotland
If you want to live a holiday in contact with nature in a setting taken from a fairy tale, visit the old and historic county of Angus, in majestic Scotland, where you will find great log cabins and lodges to enjoy the contrast of its incredible geography with beautiful mountains, rolling hills, home to one of the best cattle in Europe, charming valleys straight out of a postcard, and it's amazing coasts, the most populated areas where you can find incredible museums, art galleries, historical lighthouses and one of the most important historical places, where the independence of Scotland was declared. Angus also has for you, incredible bars and pubs with the best atmosphere to have a great time. You cannot miss this charming place to enjoy a holiday full of peace and quiet.
Delightful lodges surrounded by the beautiful Angus countryside
Angus is the perfect place to take a well-deserved relaxing holiday or a wonderful romantic getaway, its incredible lodges are located in the heart of Angus surrounded by beautiful mountains and countryside making it the best landscape in Scotland and a unique destination to explore, its lodges are well-equipped with modern furniture and Victorian-style facades, their kitchen includes dining room, electric oven, hob, microwave, fridge / freezer and all utensils. In the living room you can enjoy a selection of games, books and flat screen TV with cable or satellite, Wi-Fi and comfortable sofas, sitting room with wood burning stove. It has king-size or double beds, bathrooms with towels included. Additionally, it includes electric central heating, an enclosed garden with furniture and barbecue to enjoy the surrounding scenery with your family and your pet. Enjoy great Scotland and book any of these beautiful lodges.
Travellers and activities
Angus for history lovers
Scotland is a place with history in all its corners and surroundings and Angus could not escape from telling the story of its ancestral monarchy. The best example is undoubtedly the majestic and imposing Glamis castle, one of the most important places for the nation, where the Queen Mother lived during her youth, and authors such as Shakespeare were inspired to write their works, such as Macbeth. Its interior can only be visited by an audio guide, available in several languages ​​with a duration of 50min, which will tell you the history of more than 1000 years of each room as you visit, you will also be able to appreciate some objects, trophies, paintings from past centuries. Outside you can take a pleasant tour of its extraordinary walled gardens or its charming and perfect Italian gardens that will delight you with its incredible landscaping and natural beauty. Additionally, you can also enjoy a great meal in its fantastic restaurant and get a beautiful memory of this visit in its wonderful store.
Angus for nature lovers
If you are an inveterate lover of nature and enjoy doing outdoor activities, in Crombie County Park you can find the most impressive, picturesque and most diverse landscapes in all of Scotland. Enjoy a fabulous adventure in the countryside, in its incredible valleys surrounded by imposing mountains. In this natural paradise there is much to see and do, from quiet walks along the trails that border the park, cycling, walking with your pet, enjoying from pleasant picnics with the best landscapes of Scotland, to water sports in the beautiful lake of Monikie Country Park. For the fun of the little ones, it has a great playground and some cafés around the place where you can enjoy a refreshing drink after a day of hiking. At Crombie Country Park, its breathtaking views alone are enough to make you want to come back and relax in nature.
"Angus receives its name in honour of King Óengus son of Fergus, who reigned those lands in the 8th century. He is considered the first king of what would become Scotland."
Top 7 travel tips in Angus
1.Explore Arbroath Abbey
Arbroath Abbey is an important historical monument representing the independence of Scotland. Its ruins and its reddish walls are really impressive. It was founded in 1178 by King William I of Scotland, here you can discover one of the most important documents of the nation, the Declaration of Arbroath, where English nobles swore that they would achieve independence in 1320. You can also enjoy other monuments of interest such as the effigy of Marble, believed to be William I, or the impressive circular window or Round O, which served to guide the sailors back home.
2. Visit the fabulous Signal Tower Museum
This cosy building not only houses one of the oldest lighthouses in Scotland, but it is also home to a charming museum with incredible multimedia exhibits that include articles of great historical value that tell the story about the fishing industry and how it has influenced the evolution and the economic and social development of Arbroath. Additionally, you can also visit its spectacular lighthouse built in 1813, converted into a museum in 1974, take a tour of its exhibits and learn more about the fascinating history of this museum.
3. Have fun at the Kerr's Miniature Railway
During its 85 years of operation, this magical place for train lovers has become a family tradition walk, where grandparents have brought parents and their children to share the incredible experience of enjoying in any of its 6 miniature trains, its miniature bus, and its fantastic fire truck, there is much to see and enjoy in a fun afternoon with the family. Travel in its miniature trains the ride along the 1/4 mile of the track and live an extraordinary experience that you will love. Don't forget to bring your camera, so you can take incredible pictures.
4. Tour the magnificent Edzell Castle and Garden
In the small town of Edzell, on the council of Angus you can marvel at an ancient ruined castle of one of the 16th century nobles of Great Britain. Today the original red brick tower house remains almost intact and tells the story of all the families that lived in the castle until 1930, where it was managed by the state and the Historic Environment Scotland. However, its greatest charm can be discovered by walking through its magnificent walled gardens with Renaissance style and carved reliefs that were added to the property in 1604. This is considered one of the most beautiful gardens in Scotland. It is believed that its design was inspired by Masonic influences or Rosicrucianism. It is certainly worth paying a visit to this beautiful place and enjoying the views of its fantastic surroundings.
5. Discover Angus Aviation History at The Montrose Air Station Heritage Centre
Winner of the Queen's Award for Voluntary Service, one of the highest awards in Great Britain and winner of the Travellers Choice Award since 2015 for being a visitor favourite. In this fantastic independent museum managed by volunteers you will be able to appreciate incredible and unique exhibits with a diverse collection of articles, artefacts, clothes, souvenirs, photos, and some models of real aeroplanes from the last century that will tell you the history of this airfield in Scotland and of the people who lived and served there. It is a great place to visit as a family and learn a little more about the history of Scottish aviation.
6. Enjoy a delicious tea at Vin-tealicious
Nothing better than after a day of walking and adventure, enjoy a delicious tea. Visit the adorable Vin-tealicious, its unique atmosphere will make you feel that you are in an authentic tea house out of a fairy tale with its beautiful porcelain cups and its tea set. Here is a wide variety of tea and hot drinks, cakes, pies, scones and an extensive menu of food for all tastes, gluten-free, for vegetarians and vegans. Enjoy an authentic Scottish meal in a charming and cosy place with the best service and attention from its staff.
7. Visit the exquisite House of Dun
This great property was built in the 18th century, by the architect William Adam, with a mixture of fine Gregorian and Baroque styles. In its main room you cannot fail to appreciate the incredible details of Joseph Enzel's plasterwork, the tour of its rooms is wonderful due to it preserves some furniture and items such as classic paintings, lamps, family emblems from the time of the people who lived in the home. In its kitchen you can appreciate its incredible avant garde mechanical grill, making it a modern item of those days. Enjoy nature and wildlife in its beautiful gardens surrounded by incredible dense forests of Montrose.
Destinations in Angus for Log Cabins & Lodges
Holiday destinations nearby for Log Cabins & Lodges
Holidu compares hundreds of websites to find your perfect holiday rental for the best price.