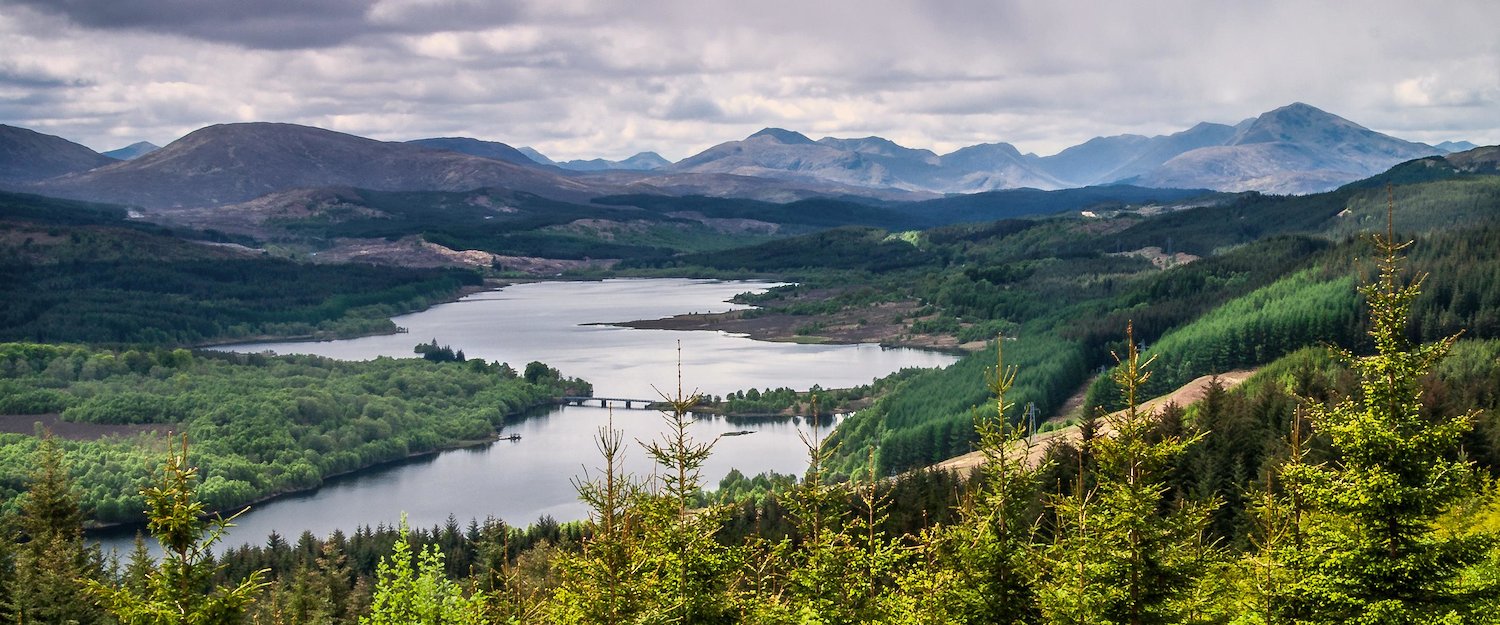 Log Cabins & Lodges in Dumfries and Galloway
569 properties for Log Cabins & Lodges. Compare and book at the best price!
Holiday Rentals & Lettings in Dumfries and Galloway
Find Log Cabins & Lodges in Dumfries and Galloway
Highlights in Dumfries and Galloway
Lovely cabins
Beautiful views
Demanding bike trails
Imposing castles
Victorian buildings
Most popular amenities for Log Cabins & Lodges in Dumfries and Galloway
Other property types in Dumfries and Galloway that might be interesting:
Log Cabins & Lodges in Dumfries and Galloway: Most popular destinations
Log Cabins & Lodges in Dumfries and Galloway
Lovely cabins with beautiful views
Whether you want to spend time relaxing in beautiful and comfortable cabins or feeling adventurous, Holidu has exactly what you are looking for. From Gatehouse of Fleet to Dalbeattie and from Girvan to Rockcliffe, you will find the best cabins to spend some real quality time. You will be surprised by all that this incredible city has to offer, history, landscapes, gardens, castles, fun and at the same time all the tranquillity of the British towns. Sunsets at Mull Lighthouse and walks at Loch Trool grace the city with incomparable appeal. This makes Dumfries and Galloway an incredible destination for many types of activities. No more waiting, grab your things, make your reservation and marvel at Dumfries and Galloway!
Comfortable cabins for all tastes
It does not matter if you are a solo traveller, if you go with friends or if you like to do it as a family, in Dumfries and Galloway you will find impressive cabins with a wide variety of styles, some traditional and sober architectural structures while others offer a closer approach to modernity and even a few luxuries: updated furnishings and spectacular interior finishes. Dumfries and Galloway offers from beautiful discreet cabins, ideal for people who enjoy travelling alone, two-space rentals perfect for couples, impressive 3-bedroom properties, in the middle of the field, with a garden, an indoor pool and even a Jacuzzi. Ready to book at Dumfries and Galloway?
Travellers and activities
Dumfries and Galloway for sports lovers
The huge geographic variety that you can find in Dumfries and Galloway gives you the opportunity to do many outdoor activities and play fun sports. On the shores of the beautiful Loch Ken freshwater lake there are many trails where you can take a mountain bike tour while enjoying an unforgettable view. In addition, there are several organizations that offer guided tours with experienced and knowledgeable cyclists of the area that guarantee that the ride is much more rewarding. Come alone, as a couple or with the family, it does not matter, you will enjoy a vitalizing tour, wonderful landscapes, an extraordinary view, while you take the opportunity to exercise. As if that were not enough, at the end of the trails, you will find a cafeteria for you to eat and recharge before leaving or before starting. Hard to get more, don't wait any longer.
Dumfries and Galloway for nature lovers
Dumfries and Galloway's own natural wealth makes it home to a significant number of animal and plant reserve spaces. Without a doubt, one of the best organized reserves is the RSPB Mersehead, which in short is an extensive area of ​​wetlands and marshes in which visitors have the possibility of enjoying the wildlife of animals up close (especially those of the birds), discover unparalleled landscapes, walk along enchanting trails and even feel the sea breeze. Take a self-guided tour and observe the life of waders, winter waterfowl, and wildlife birds. Stroll the nature trails and stop at the viewing hides (clearly identified) to explore at your own pace. In addition, at the visitor centre you can have a hot drink or ice cream while watching sparrows, finches and buntings such as yellow hammer and cane pennants at a feeding station. A great place to spend an excellent day.
"Did you know that Peter Pan owes its origin to Dumfries? It was here that the writer J.M. Barrie spent most of her childhood and adolescence imagining the world of Never Land while playing among the trees at Moat Brae House. For a long time, the house was abandoned but in 2019, it was converted into a museum dedicated to the life and work of the Scottish writer and the character of Peter Pan."
Top 7 travel tips in Dumfries and Galloway
1. See the place where Peter Pan was first imagined
The Moat Brae House is the place where a very young J.M. Barrie spent most of his childhood and adolescence and I imagine his most famous character, Peter Pan. Today the house is a museum that honours both the writer and the character, and you can look closely and interact with a ton of details ideal for children. Smaller ones that will make the visit a very pleasant experience. The gardens of the house are one of the best places as they have a playground with a pirate ship to relive the entire Never Land adventure. Don't miss out on this opportunity offered by Dumfries and Galloway.
2. Cross the drawbridge of Caerlaverock Castle
This is one of the most beautiful castles on the route to Dumfries that you can access without the need for much protocol. It was built in the 13th century under the ownership of the Maxwell clan and fell into ruins in 1640. Their beautiful and romantic ruins that make you feel all of medieval Scottish history. One of its most charming details is the drawbridge on which it is definitely worth taking a photo.
3. Go see the town of Kirkcudbright
The picturesque and charming fishing village offers you the opportunity to encounter a very traditional Scotland. It has colourful houses on the banks of the river, fishing boats waiting for the tide to rise and even its own Medieval castle. In addition, the streets are cobbled, and it has some good restaurants from where you can enjoy all the historical magic while eating some local apéritif
4. Go stargazing at Scotland's Dark Sky Observatory
This Observatory has two very high capacity telescopes, a dome that opens to give the perception of being totally outdoors and is also located in the Galloway Forest Park, which is the first national park certified by the International Dark Sky Association; so the visit is guaranteed to be magical.
5. Meet a model of Robert Bruce's skull
Visit the Dumfries Museum and Camera Obscure and see a skull model of the famous monarch Robert the Bruce. Robert was a nobleman from the southwest of the country who won the nation's crown and gained independence for his country in the early 14th century. Now in this museum there is a skull model of his remains that you can appreciate. In addition, the museum has fossils of prehistoric reptiles, tools and weapons used by the first inhabitants of the territory and even stone carvings of the first Christians. A visit full of knowledge that you cannot miss.
6. Take the kids to Mabie Farm Park
Spend a family day on the wonderful farm, meeting the animals and having fun. Highland cattle, county horses, Wensleydale sheep, Vietnamese pot-bellied pigs and pygmy goats are just a few of the animals you will be able to meet in this splendid setting. They can also visit a kind of bird reserve and a pet space where the whole family can feed and play with mice and rabbits.
7. Immerse yourself in history with beautiful Victorian gardens
The Drumlanrig Castle is a beautiful 12th century Renaissance construction that has wonderful Victorian gardens through which you will have the possibility to walk. Take the tour of the castle and see its magnificent rooms and spectacular collections of silver, porcelain, furniture and French art. Explore the entire estate on foot and take a walk along one of the trails to discover the wonderful scenery. Spending the day at the castle will be a rewarding experience.
Destinations in Dumfries and Galloway for Log Cabins & Lodges
Holiday destinations nearby for Log Cabins & Lodges
Holidu compares hundreds of websites to find your perfect holiday rental for the best price.