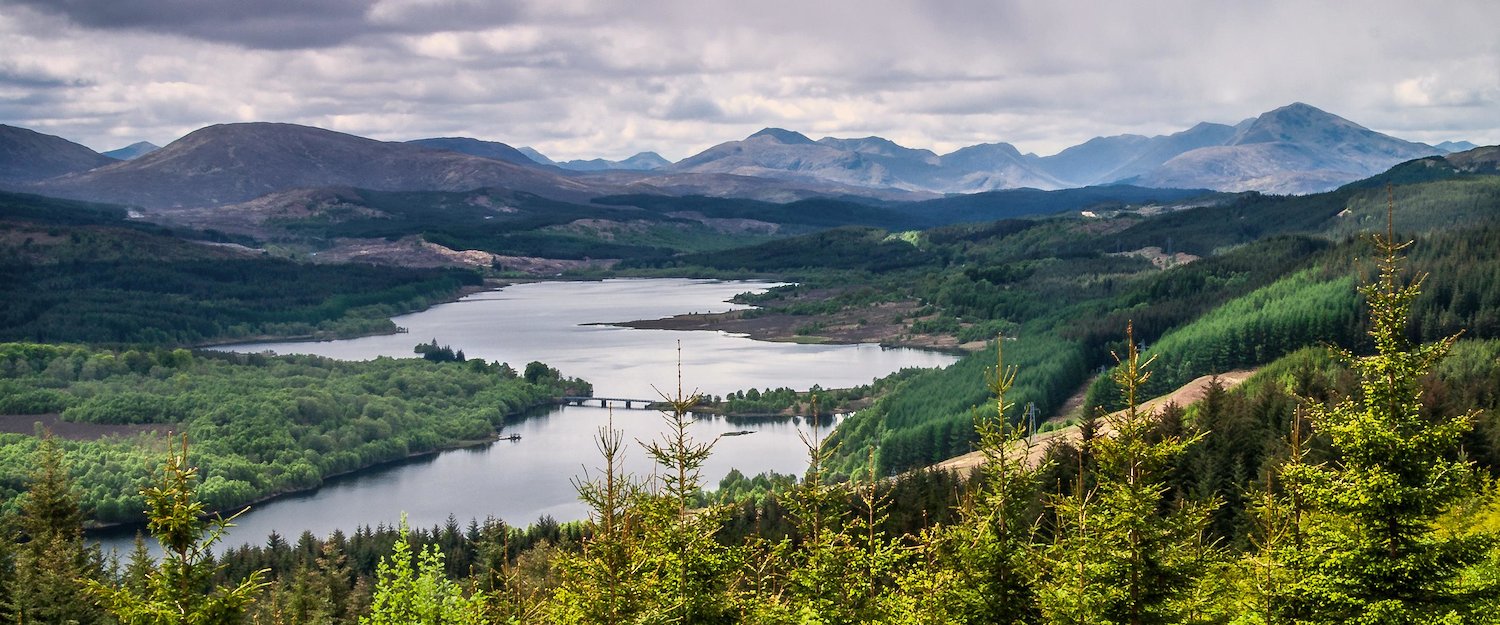 Log Cabins & Lodges by Loch Ness
34833 properties for Log Cabins & Lodges. Compare and book at the best price!
Holiday Rentals & Lettings in Loch Ness
Find Log Cabins & Lodges in Loch Ness
Highlights in Loch Ness
Engaging tales of monsters
Extremely beautiful nature
Impressive ruins
Exciting outdoor sports
Most popular amenities for Log Cabins & Lodges in Loch Ness
Other property types in Loch Ness that might be interesting:
Log Cabins & Lodges in Loch Ness: Most popular destinations
Log Cabins & Lodges by Loch Ness
Cosy lodges near the woods
If you like monster stories with a good campfire and a hot chocolate, Loch Ness is home to one of the world's most famous monsters, the Loch Ness Monster! Here you can find comfortable lodges on the shores near the woods, overlooking the mountains and the mysterious dark loch... Find the perfect accommodation, sit on the sofa by the fireplace and look out the window for Nessie sightings.
Relaxing wooden lodges with swimming pools
With a wide variety of places to stay, Loch Ness has all kinds of options to suit your tastes and needs. You'll find lodges ranging from luxurious flats with swimming pools to log cabins perfect for a romantic holiday. Enjoy the smell of pine smoke with a glass of wine in the living room, dine under the stars on the terrace, float by the pool during the day and let your pet have fun in the spacious garden. Wherever you decide to stay you'll have a perfect holiday!
Travellers and activities
Loch Ness for couples
Loch Ness is full of places of extraordinary beauty to enjoy with your partner! Urquhart Castle is one of the best examples of what makes Loch Ness a perfect destination for couples looking for hidden gems and special places to spend the day. The stunning castle ruins provide a romantic setting with Loch Ness and the mountains as a backdrop. You can both enjoy the beautiful ruins dating back to the 12th century and take in the views from the café whilst enjoying a hot chocolate. Further south, Foyer Falls is also one of the most romantic spots in the region. This natural spectacle has been the inspiration for poems and is a great activity if you prefer a more adventurous attraction. Walk through breathtaking forests, climb steep stairs and enjoy this magical place hand in hand with that special someone. There is no doubt that both will create beautiful memories here.
Loch Ness for outdoor sports lovers
If you enjoy discovering new lands and are a lover of outdoor sports, 42 Cycling is a group of professional cyclists who offer the best activity of all to keep you active while you discover the wildlife around the loch. Reconnect with nature, enjoy mountain bike tours and breathe in the fresh Highland air as you cycle at a leisurely pace. However, if it's water-based activities you're looking for, In your Element offers a host of amazing outdoor activities, including exploring Loch Ness by canoe, open canoeing and other land-based activities such as archery, cycling, abseiling and climbing. But the number one activity you must do with them is the Culloden Gorge walk. You'll pass behind waterfalls and clamber over rocks, then slide down slides and drop into deep pools!
"Loch Ness is Scotland's most iconic loch and the second largest after Loch Lomond"
Top 7 travel tips in Loch Ness
1. Spend a quiet day at Inverness Botanic Gardens
Inverness Botanic Gardens is an oasis of calm that you must visit on holiday. The gardens offer an explosion of colours and scents revealing a diversity of incredible plants from tropical regions to more arid environments such as deserts. Enter the Tropical House and soak up the humid jungle atmosphere as you relax to the sound of the waterfall, watch the koi fish swim harmoniously in the pond and visit the cactus house to discover hundreds of species of cacti never seen before!
2. Get up close and personal with the mysteries of Loch Ness on a speedboat
Hop aboard a speedboat with Beastie Boats from Dochgarroch Lock and get your camera ready in case you spot a Nessie sighting. Whether you're a fan of the monster or just interested in learning a little more about his legend, with Bestie Boats you can spend 80 minutes of pure fun listening to captivating stories as you explore at speed the most famous landmarks that make the Loch so magnificent.
3. Walk through the leafy forest of Farigaig
Immerse yourself in Farigaig Forest. Located on the southern shores of Loch Ness, Farigaig Forest is a haven of wildflowers, lush wildlife, breathtaking views and endless walking trails not to be missed. Head to the lookouts through the pines to admire the loch views, explore the trails and look around... you might even spot a red squirrel! Then on the way back to the car park enjoy a quiet picnic by the stream.
4. Be inspired by Abriachan Garden Nurseries
With a mix of indigenous and exotic plants, these woodland gardens are considered a Scottish treasure not to be missed! Enjoy the peace as you walk through the woodlands and delight in interesting plants from different countries. The site offers stone-lined paths and collections of unusual plants that are of great national importance. If you are a gardening enthusiast, the nurseries will certainly provide you with great inspiration for your garden at home.
5. Enjoy a meal at Camerons Tea Room
Situated on the south side of the loch, Camerons Tea Room will offer you a full Scottish breakfast accompanied by a warm and friendly welcome and a great opportunity to watch the shaggy Highland cows. The room has an open floor plan with natural light and deer antler chandeliers for a rustic touch. In fine weather, sit on the terrace and watch the herd of Highland cattle in the pond while enjoying fresh food.
6. Explore Loch Ness 360° Trail
Cycle or walk the trail around the waters of Loch Ness. The circuit stretches around 80 miles and is one of the great new trails in Scotland. Explore the beauty of the Scottish Highlands and find magnificent sites along the way. The route starts and finishes north of Loch Ness in Inverness, through Drumnadrochit to Fort Augustus.
7. Visit The Loch Ness Centre and Exhibition
Learn about the mysterious history of the Loch Ness Monster at The Loch Ness Centre and Exhibition! Opened by explorer Sir Ranulph Fiennes, the exhibitions at the centre will take you through seven themed areas that use audio-visual techniques and static displays to bring it all to life. Listen to the sound of the dark waters of the lake, see underwater photos and learn more about the monster by taking a trip on a Deepscan research vessel.
Destinations in Loch Ness for Log Cabins & Lodges
Holiday destinations nearby for Log Cabins & Lodges
Holidu compares hundreds of websites to find your perfect holiday rental for the best price.