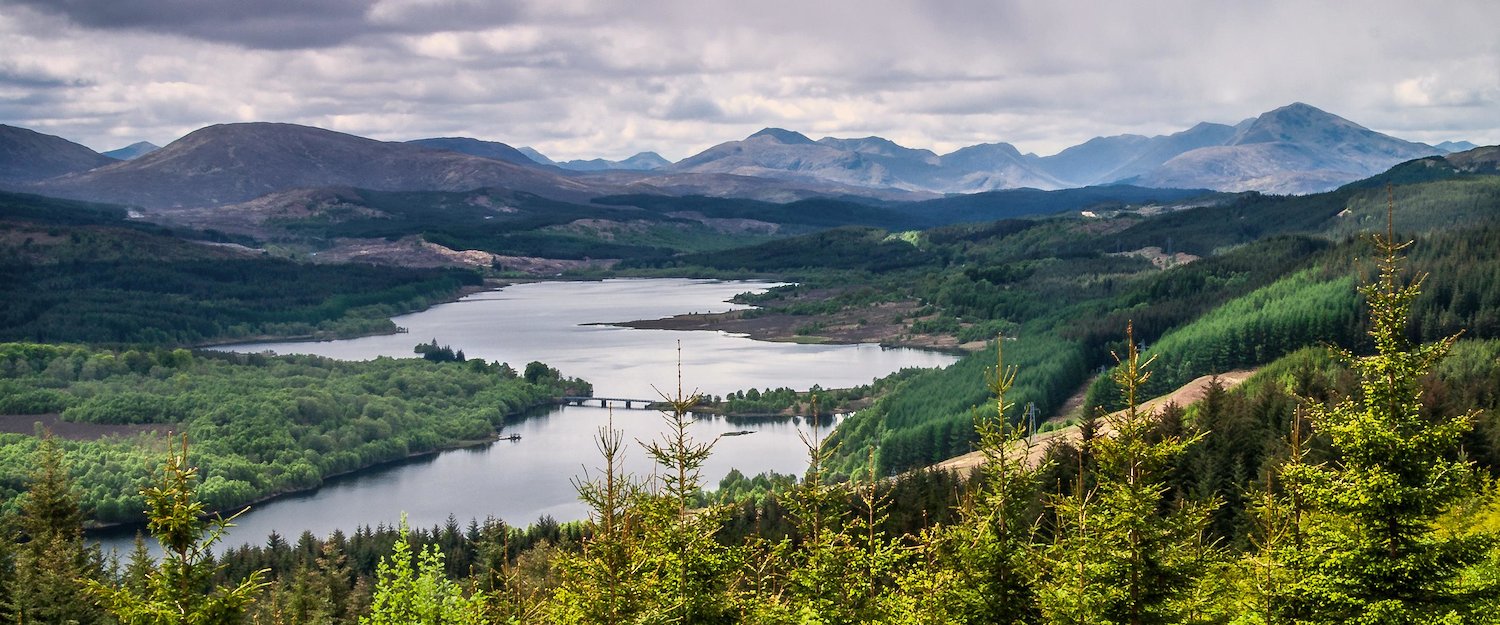 Log Cabins & Lodges in Perthshire
468 properties for Log Cabins & Lodges. Compare and book at the best price!
Popular Cabins in Perthshire
Find Log Cabins & Lodges in Perthshire
Highlights in Perthshire
Classical Museums
Magnificent parks
Spectacular landscapes
Variety of high risk sports
Delightful gastronomy
Most popular amenities for Log Cabins & Lodges in Perthshire
Other property types in Perthshire that might be interesting:
Log Cabins & Lodges in Perthshire: Most popular destinations
Log Cabins & Lodges in Perthshire
Enchanting lodges in the forest
If you are looking forward to spending a holiday full of peace, serenity and relaxation with the company of your family and nature, then you cannot miss the beautiful location of Perthshire in the centre of Scotland, where you will find the best lodges located in the largest and most colourful forests of this region, of majestic rivers and spectacular waterfalls that will leave you breathless, Perthshire has for you many attractions of interest for the whole family where a single day will not be enough to do them all
Splendid lodges on the banks of the river
Perthshire has charming country-style lodges for you, totally modern and comfy inside. They offer spacious rooms, large beds, fully equipped kitchens and furniture, there is nothing more relaxing than the sound of the river on the rocks, this is why you also will find lodges on the riverbank in the forest, surrounded by spectacular gardens and unique plants to share with the family and your pets in open air, they also include spacious and beautiful terraces, wide balconies, hot tubs, and wood fire to keep you warm. Don't think more and spend your holidays in one of the amazing lodges that Perthshire has for you and your loved ones.
Travellers and activities
Perthshire for families
Get to know the so-called "Fair City" of Perth, which brings for you and your family two of the largest parks in Scotland, North and South inch on the banks of the long river Tay. This wonderful place full of peace and quiet offers the perfect opportunity to carry out a variety of outdoor activities such as walks or picnics, and for the little ones a place for sports such as cycling and skating. Additionally, you will also find other cultural activities in the centre of the park, visiting the Balhousie castle, home of the Black watch museum, in this Historical place you will find paintings, weapons, newspapers, uniforms and all the military equipment from 1739 and for an ending day of exciting activities, you can't miss the Castle Café, where you can have breakfasts, delightful desserts and coffee to spend a good time, also if what you want is to buy a nice souvenir or a gift for someone special, then you should visit the castle's gift shop, where you will find the most exquisite gifts. With no doubt North and South inch has an all-in-one to spend a remarkable day with family and friends.
Perthshire for art lovers
If you are passionate about art and archaeology, the Perth Museum and Art Gallery has a lot for you, although in its beginnings it was created as a county library, it currently houses collections of paintings such as John Everett's, old photographs and important archaeological pieces that form part of Perthshire history, like the Strathmore meteorite, and as the cherry on the cake, this museum offers temporary exhibitions according to the season of the year, and free admission to its visitors. To continue with a stimulating art tour, visit the Fergusson Gallery, next to the Tay River, which has for you a spectacular collection of paintings from the early 20th century, loaded with vibrant colours and beautiful women by one of the most important artists from the UK J. D Fergusson, this museum also has free admission. You can be convinced that at the end of this tour your knowledge of art and history will have been enriched thanks to Perthshire
The city of Perth, was known in the middle ages for being the capital of Scotland, due to its proximity to Scone Palace where all the kings and queens were crowned.
Top 7 travel tips in Perthshire
1. See the oldest temple in Scotland
Among the wonderful gifts that Perthshire has to offer to its visitors are its ancient and imposing buildings that retain their original structures from the Middle Ages, this includes the church of St. John's Kirk, built in the 15th century, it is one of the Oldest temples in Scotland, this temple preserves many details of more than 500 years as its iconic spire located in one of its domes on the roof. Definitely a place worth visiting to relive Scotland in medieval times.
2. Discover the stone of destiny place of coronations
The walk to the Scone Palace is one of the most significant and interesting to do in the city of Perth, this place has been the historical seat of the coronation of kings and queens of Scotland for several centuries in the memorable stone of destiny, inside You will find a spectacular display of furniture, ceramics and porcelains from the Middle Ages, and its exterior you can take pleasant walks through its great gardens, labyrinths and hedges, this makes the Scone Palace definitely a good place to spend a family day.
3. Enjoy a walk in the centre of Perth
If you want to spend a quiet day, sharing with family and friends, shopping and tasting the most delicious food, the centre of Perth can offers you that, and much more, here you could find many restaurants, cafés and shops that you would visit in a very short time walking quietly, in addition, You will be able to appreciate some old buildings that tell bits of history of the region that could make you fall in love with this city right away.
4. Follow the river Tay public art trail
The river Tay, has many interesting attractions to offer for the whole family, among them is the public art trail to spend a relaxing afternoon and enjoy the artistic expressions that this beautiful place of Scotland has embodied in its streets when travelling through the centre of Perth and along the river Tay. During this journey you would be able to appreciate famous work by artists such as Gillian Forbes and David Wilson, an artistic tour worth seeing for all the visitors.
5. Walk and fall in love in the Rodney Garden
This is the perfect place for a romantic visit with your partner in contact with nature through the beautiful and charming circular gardens of Rodney Garden regardless of the weather, whose path reaches the city and the majestic river Tay, has a great variety of classified plants worthy of being photographed, this beautiful garden has free entry to its visitors, and it's near to the most popular restaurants and cafés in the city to close an unforgettable evening.
6. Visit the course at North Inch for golf lovers
Golf is one of the most important sports for Scots, although you share the same taste or if you want to try something new, this is the best place since this golf course is one of the oldest in the world where you can do 18 Holes in no more than 3 hours, and children accompanied by their parents can play with free admission, also if you want to appreciate the best view of Perthshire you can make the ascent up the hill of Kinnoull, you will have the best activity of the day to relax as a family.
7. Sport and adventure in Grandtully
Perthshire not only has art and history for its visitors, if you want to spend a day full of adventure and high-risk sports as a family then you must go to Grandtully, a small village just a few kilometres from the river Tay you will find sports such as cannoning, bungee jumping, white water descent, cliff assault and many more outdoor activities that would give you the chance to fully experience all the charming of this county.
FAQs: Log Cabins & Lodges in Perthshire
Which types of facilities are offered at the log cabins in Perthshire?
Among the amenities you can find on Holidu, it can be said that the log cabins in Perthshire benefit from everything that holiday-makers wish for! Here, the log cabins generally offer a variety of amenities, the most popular being: Wi-Fi (76%), garden (66%), and barbecue (37%)...Sound tempting?
What are the reviews like for the log cabins in Perthshire?
On average, the log cabins here have rather positive reviews. Last year's information reveals that 40% of log cabins have a rating average of 4.5 stars. This is a fairly high ratio which allows us to confirm that there are many that are very enjoyable and will be the perfect choice for your next holiday.
Are the log cabins in Perthshire suitable for holidays with children?
Judging by information from Holidu, 39% of log cabins in Perthshire are suitable for holidays with children, it will therefore be easy to find the ideal log cabin for you and your children.
Are the log cabins in Perthshire suitable for holiday-makers and their pets?
Yes! In Perthshire, 53% of the log cabins give you the opportunity to bring along your furry best friend, and 66% also have a garden!
Do the log cabins in Perthshire often come with Wi-Fi?
Of course! According to Holidu's data, 76% of log cabins in Perthshire offer Wi-Fi. You will be able to access your emails and favourite social media sites throughout your stay!
How much does it usually cost for log cabins in Perthshire?
According to the information collected last year, there are few log cabins in Perthshire that cost less than £100 a night.
Do the log cabins in Perthshire generally come equipped with a fireplace or a swimming pool?
Definitely! According to the information collected last year, many log cabins in Perthshire have a fireplace. This is the destination you need to head to during the winter months!
Are the log cabins in Perthshire suitable for trips with the whole family or better for a weekend break as a small group?
Judging by information from Holidu, 86% of log cabins are suitable for up to four guests. Approximately 81% of the log cabins here include at least two separate bedrooms. Perthshire is the ideal destination for taking your little family on holiday!
Do the log cabins in Perthshire have a beautiful view?
16% of log cabins have a balcony or terrace, and 36% have a view, but it is not very common, so availability can be selective. If this is a priority for you, you should anticipate a bit more time for research, and use the filters to be sure to find the log cabin that is perfect for you. However, 66% of log cabins in Perthshire have gardens, where you can bask in the sun. If you like to have lunch or dinner outside, and especially if you like barbecues, 37% of the log cabins have them.
Holiday destinations nearby for Log Cabins & Lodges
Holidu compares hundreds of websites to find your perfect holiday rental for the best price.