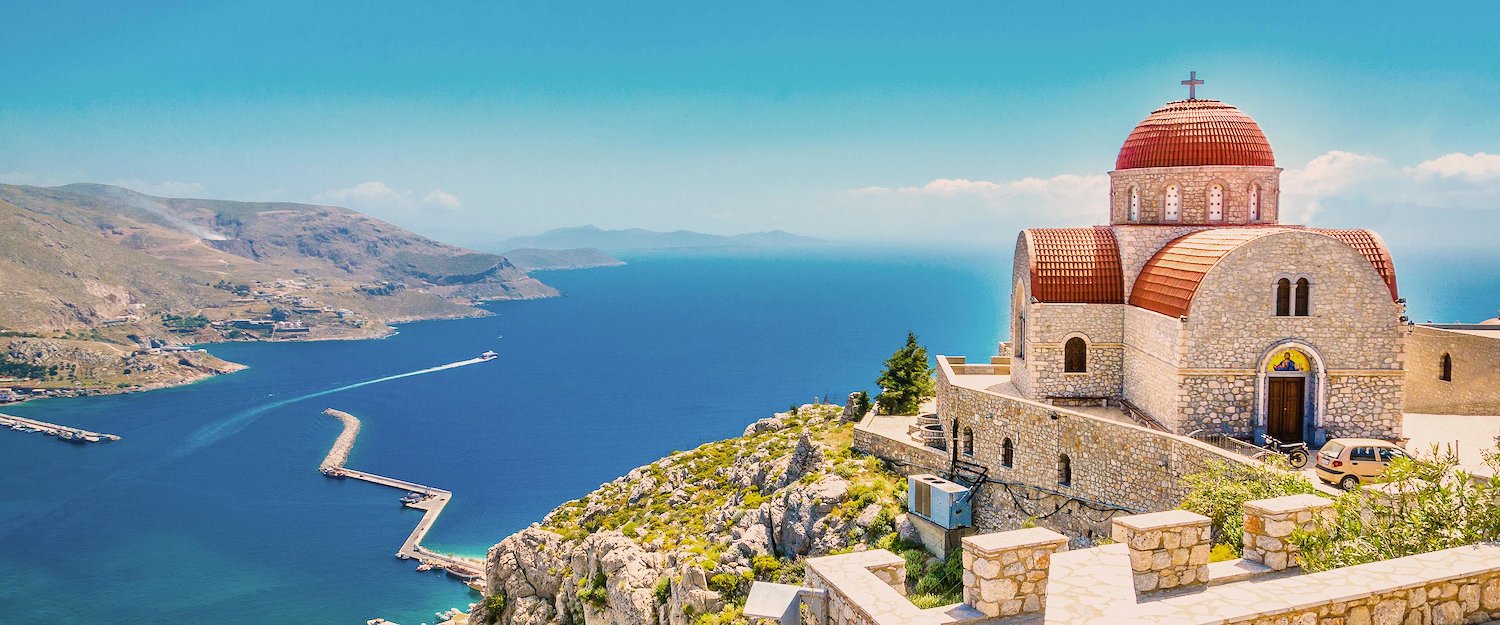 Villas in Antiparos
9 properties for Villas. Compare and book at the best price!
Popular Villa in Antiparos
Highlights in Antiparos
Beautiful golden sand
turquoise waters
Nudist beaches
Lonely beaches
Most popular amenities for Villas in Antiparos
Other property types in Antiparos that might be interesting:
Villas in Antiparos
Enjoy majestic villas on the famous Island of Antiparos
If you like Greek culture, Holidu takes you to the island of Antiparos in Greece, a small island in the centre of the Cycladic archipelago divided from its older sister Paros by a narrow channel. In Antiparos you will find numerous golden sand beaches that will leave you enraptured with their clear blue waters. The natural stalactite cave is one of the most visited places in Antiparos after its wonderful beaches.
Feel like you are in paradise in villas by the sea
The villas in Antiparos stand out for being unique in its style and its location by the sea. White is the predominant colour, both in villas and in the houses that you will see along the narrow streets that make up the island's neighbourhood. The flowers of various colours hanging on the facades will make you feel part of a postcard photo. Although you will enjoy wonderful quiet and relaxing days, you will also be able to have amenities, such as internet, television, air conditioning, among others.
Travellers and activities
Antiparos for big groups
Antiparos cavern has been known since ancient times, famous for its stalactites and stalagmites. The cave is located on the Agios Ioannis hill in the south-eastern part of the island. The oldest stalagmite in the cave, and probably the oldest in Europe, is located right at the entrance and is believed to have been formed 45 million years ago. You can reach the heart of the cavern, 100 m deep, and you can walk the 411 steps that extend between unique and fascinating formations.
Antiparos for families
Walk through the streets from the town of Antiparos where you will get to know the beautiful old town that culminates in the area of the Venetian Kastro, very well-preserved. You will be able to appreciate the traditional style of houses in Greece, and walk through its stone corridors that lead you to the sea. Without a doubt, it is an essential visit!
"Antiparos is becoming fashionable as a summer resort among the jet-set; for example Hollywood actor Tom Hanks has a villa on this island."
Top 7 travel tips in Antiparos
1. Visit the Playa de Sostes
To get to Sostes beach you have to pass Soros beach and take the first path on the left. Then you continue along a dirt road for about 1 km. Be guided by a map, so you don't get lost. In fact, Sostes is not a beach, but there are 2 spectacular coves in a row. A visit that you should not miss!
2. Enjoy typical local food at Perematakis Restaurant
Before you get to the popular Soros beach you will find a very cosy Greek tavern, with incredible views. The food is very fresh and home-made. You can eat a delicious grilled tuna, any other dish with fish as the main protein. In addition, the restaurant is very cheap and the service is super friendly. A perfect place to spend a very pleasant time in Antiparos.
3. Get to know Faneromeni Beach
This small cove is located after Soros beach. You have to continue several kilometres along the road that you will travel there are several charming coves. This is one of the last, with very few people, the waters are turquoise and the beach is made of small flat ridges surrounded. It is a little paradise that you will love.
4. Nudist Beach for you who are daring
In this super quiet beach, you will only hear the water and a slight whisper. Right in front there is an islet that you can access by swimming for about 5 minutes. It is very safe as there are no currents to worry about. Its sand is beautiful and the water is warm, but sometimes it can be windy. You will be able to interact with people and families from different countries. Modesty does not exist on this beach, so relax and enjoy.
5. Visit the church of Agios Georgios
Although this name refers to a small church, in addition to this, it is interesting to highlight its location, at the foot of one of the most beautiful beaches that you can see in Greece. As it is the furthest point from Antiparos, it is best if this is the first point you visit, and then get to know the rest of the places in the area, back to the town.
6. Bathe in the waters of Fanari Beach
This beautiful beach is probably one of the best that Antiparos has to offer! It is recommended that you have a full day to visit and enjoy the warm waters of this beach. You can have your breakfast sandwich, and they bring it to you at Fanari beach, and then you can go to eat or have a Good coffee at the bar.
7. Visit the little paradise of Saint George Beach
This is a quiet area at the southern tip of the island of Antiparos, in recent years it has grown in popularity. There you can rent a room or flat, or enjoy lunch in a tavern by the water, or take a boat ride to the archaeological dig of Despotiko or the water cave. You can also relax contemplating the wonderful blue of the sea or swim in its calm waters.
FAQs: Villas in Antiparos
Which types of facilities are available in the villas in Antiparos?
In terms of the services offered by Holidu, it appears that the villas in Antiparos have everything that holiday-makers dream of! Here, the villas generally have a variety of amenities, the most popular being: Wi-Fi (91%), air conditioning (83%), and balcony (83%)...Not bad, right?
How do travellers usually rate villas in Antiparos?
On average, the villas are quite highly rated. Judging by the Holidu data, 35% of villas have a rating equivalent to or higher than 4.5 stars. A ratio quite high which allows us to confirm that you will without a doubt find the ideal villa for a wonderful holiday!
Are the villas in Antiparos suitable for holidays with children?
According to the Holidu database, 74% of villas in Antiparos are child-friendly, so you won't have any difficulty finding the perfect villa for you and your family.
Are the villas in Antiparos suitable for holiday-makers who wish to travel with their pets?
Yes! In Antiparos, 22% of the villas accept them, 74% even have a garden!
Do the villas in Antiparos mostly offer Wi-Fi?
Of course! According to last year's data, 91% of villas in Antiparos include Wi-Fi. This means that you will be able to access your emails and favourite social media sites at any time!
How much does it cost on average for villas in Antiparos?
A lot of the villas in Antiparos are in general quite expensive. According to the data collected last year, 57% cost on average more than £500 per night.
Do the villas in Antiparos generally come equipped with a fireplace or a pool?
Definitely! According to last year's data, the villas in Antiparos have everything you need for all seasons. Here, 26% are equipped with a fireplace and 74% a pool.
Are the villas in Antiparos suitable for stays with several people or better for a holiday as a couple?
In Antiparos, based on last year's data, 78% of villas are suitable for up to eight guests, 74% of these villas are made up of at least four bedrooms. But 100% of villas are also suitable for up to four guests, and 100% of the villas have at least two separate bedrooms. This is therefore the ideal destination for groups of friends of all sizes!
Holiday destinations nearby for Villas
Holidu compares hundreds of websites to find your perfect holiday rental for the best price.