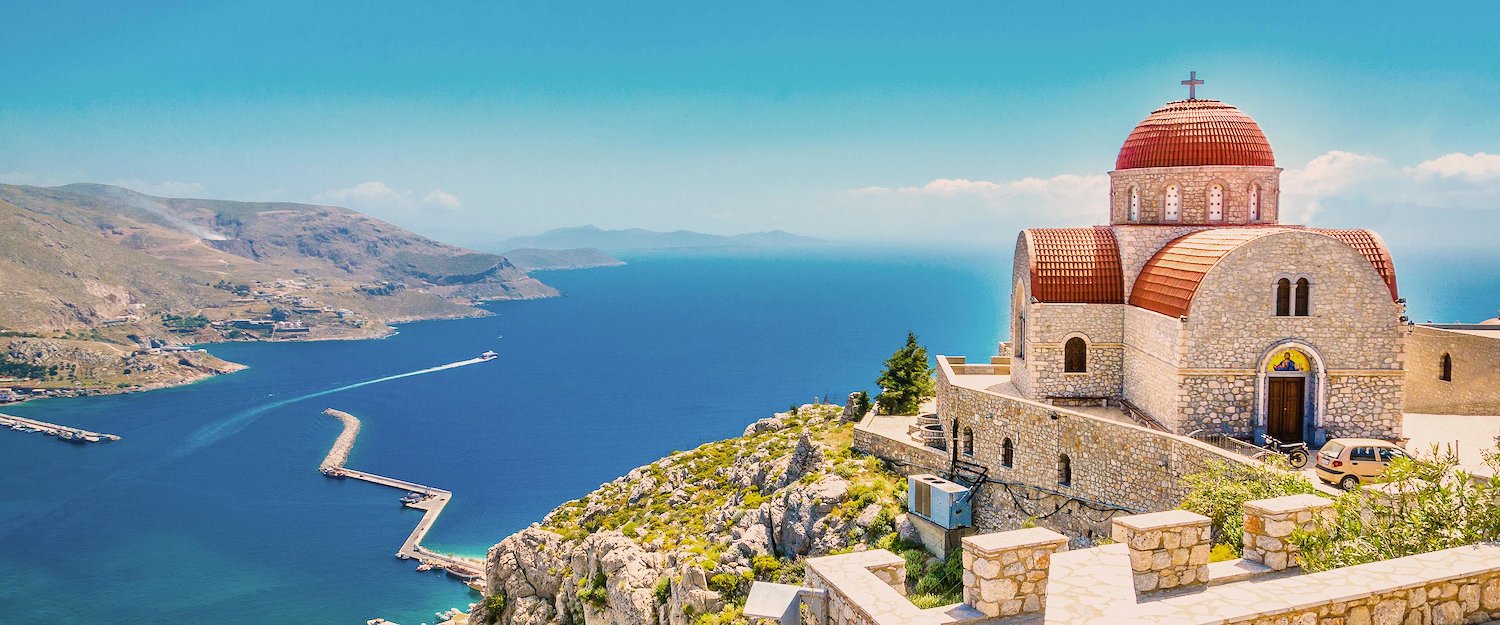 Villas in Milos
22 properties for Villas. Compare and book at the best price!
Highlights in Milos
Gorgeous island
Great nightlife
Ancient ruins
Stunning beaches
Most popular amenities for Villas in Milos
Other property types in Milos that might be interesting:
Villas in Milos
Villas on the Greek isle of Milos
Milos is a small but truly dazzling island located in the Aegean Sea. Wild, unique and authentic, it is pure Greek essence. Visitors to Milos can choose from villas in one of its traditional villages, such as Zafupia right in the middle of the island, in Adamas, the main town on the island with the most happening nightlife scene and greatest array of restaurants, or right on the coast, with the villas in the southeast being particularly spectacular. But wherever you stay, the small size of this island means that it will be in touching distance of all its superb natural and cultural sites.
Villas for the holiday of a lifetime
Imagine spacious open-plan living and kitchen areas with large patio doors opening out onto a terrace with a large dining area bordering your own private pool. Imagine your villa on Milos! Villas come with manicured gardens, shining white walls, and are a place to revitalise and re-energise, far away from prying eyes. They tend to be large, so are ideal for your family and friends.
Travellers and activities
Milos for hiking enthusiasts
Milos draws tourists to explore the many leisurely hiking trails that dot the island. The short hike to Kleftiko Cove is perhaps the single most stunning walk on the island. The cove is surely taken straight from a fairy tale, with the bluest water and some of the most sea-to-sky dramatic cliffs you will ever see. The hike to the colourful fishing village of Klima, perched on the ocean is another Milos delight. Walk down to the village from Trypiti, and you will get an eagle's view of the kaleidoscope boathouses which combine wonderfully with the turquoise ocean water.
Milos for adrenaline seekers
Milos offers adrenaline seekers amazing cliff jumping opportunities, with Sarakiniko being the number one spot for adrenaline junkies. A path from the beach leads up to volcanic rocks with a natural bridge. From here you can jump into the ocean on the other side. An unforgettable summer day activity that will make you feel so alive!
Milos for beach bums
The great charm of Milos is its coastline and beaches, each one different and unique, and many offering complete solitude. There is so much to choose from, such as Firopotamos Beach, a gorgeous cove set between colourful fishermen's houses crowned by a church and boasting transparent, turquoise water. Sarakiniko is an area of whimsical moonscape cliffs with a small inlet of water that is ideal for children, and the contrast of the white rock with the turquoise blue of the water is remarkable.
Local feasts are an important part of Milos' culture. On 15 August join the locals in the pilgrimage to Zefuria, which plays host to a festival of delicious local delicacies!
Top 7 travel tips in Milos
1. Explore Chora, the most beautiful village in Milos
The most widely photographed village on the island and the perfect embodiment of a Greek town, with well-kept white houses, churches and gorgeous little shops. An authentic not-to-be-missed!
2. Pay a visit to colourful Plaka
Plaka is a fishing village chock-a-block with colourful houses facing out to the sea. This place simply oozes charm, and is surprisingly free of tourists even in the height of summer. Come late in the afternoon for the sunset!
3. Go back in time at the amphitheatre and catacombs
If you are looking for a cultural day out then pencil in a visit to the well-preserved Roman amphitheatre of Milos and the catacombs, both located near the town of Trypiti. You can smell the history oozing from the bricks, and entrance to the amphitheatre is free!
4. Discover Milos through the eyes of locals
Trypiti is one of those completely authentic towns that somehow gets unnoticed by the tourist throng. This is where locals go about their daily lives, in some cases just like their forefathers did generations yonder. So hole up in a street-side café, order a drink and watch the world go sleepily by.
5. Explore the island by boat
Take a South Milos boat tour, the ideal way to see the highlights of this resplendent Greek Island. Don't miss the tours to the world-famous Kleftiko and Sarakiniko beaches and your chance to swim in the crystal blue water.
6. Discover the ancient city Of Phylakopi
A significant Cycladic settlement, Phylakopi was among the most important Aegean cities in prehistoric Greece. Discover ruins and remnants dating back to the beginning of the Bronze Age. Imposing walls built of volcanic stone, the Temple and the City Palace are still visible all these years later.
7. Have a wonderfully regrettable night out
The island's port town Adamas is home to most of its rambunctious bars and clubs, which are open until the early hours of the morning. For a more relaxed vibe, Pollonia boasts a multitude of lounge bars, and 8 Beaufort, a superb nightclub right on the water.
FAQs: Villas in Milos
When travellers are organising their holiday to Milos, which services are the most essential?
Judging by the information from Holidu, when holiday-makers look for villas in Milos, the most utilised amenities are: Wi-Fi (17%), balcony (13%), and air conditioning (10%). Last year, most of the people searching on Holidu used at least one of these filters when searching for the perfect villa.
Which types of facilities can you expect to find at the villas in Milos?
Among the facilities you can find on Holidu, it seems that the villas in Milos contain everything that holiday-makers wish for! Here, the villas generally include a variety of amenities, the most popular being: air conditioning (94%), Wi-Fi (89%), and balcony (87%)...What are you waiting for?
How are the villas generally rated in Milos?
The villas here are often well rated. 51% of villas have a rating of 4.5 stars, which means that here, you can easily find the perfect villa for your next trip!
Are the villas in Milos suitable for holidays with children?
According to information from last year, 57% of villas in Milos are suitable for families with children, so you won't have a problem finding the perfect villa for you and your family.
Are the villas in Milos pet-friendly?
Definitely! In Milos, 36% of the villas accept pets, and 66% also have a garden!
Do the villas in Milos often have Wi-Fi?
Certainly! According to Holidu's database, 89% of villas in Milos have Wi-Fi. It is therefore no problem for you to will be able to access your emails and favourite social media sites during your stay!
How much does it cost on average for villas in Milos?
Many villas in Milos are generally very expensive. According to the information collected last year, 11% cost on average more than £500 per night.
Do the villas in Milos often have a fireplace or a swimming pool?
Definitely! According to the information collected last year, the villas in Milos are ideal all year round. Here, 13% are equipped with a fireplace and 19% a swimming pool.
Are the villas in Milos suitable for holidays with several people or rather for a holiday as a couple?
Judging by last year's information, 89% of villas welcome small groups of up to four guests. Approximately 85% of the villas here have at least two separate bedrooms. This is the ideal destination for going in a small group on holiday!
Do the villas in Milos have a beautiful view?
More than half of the villas have a balcony and a view (87% and 77%), making it the best destination for those who dream of waking up to a beautiful view in the morning. 66% also have a garden, so you will not have any trouble finding your holiday paradise. If you like having your meals outdoors, and especially if you like barbecues, 40% of the villas are equipped with them.
Holiday destinations nearby for Villas
Holidu compares hundreds of websites to find your perfect holiday rental for the best price.