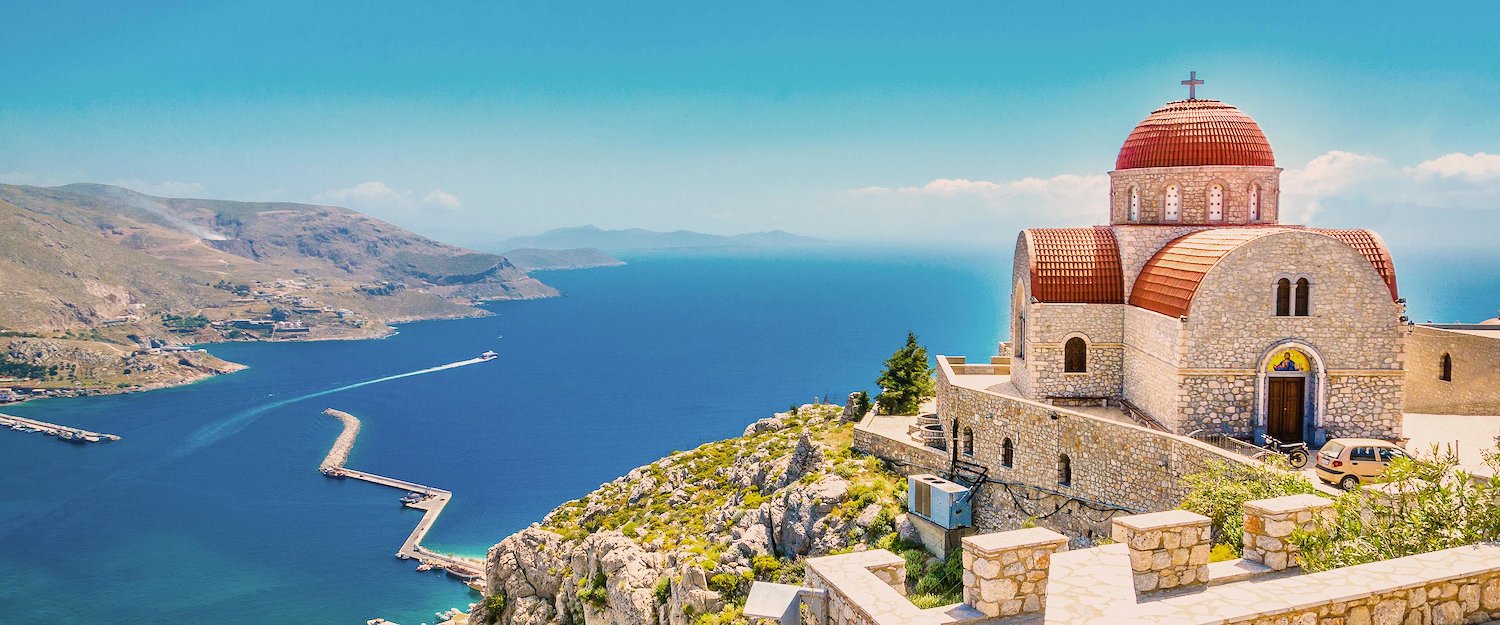 Villas in the Ionian Islands
2531 properties for Villas. Compare and book at the best price!
Popular Villa in Ionian Islands
Find Villas in Ionian Islands
Highlights in Ionian Islands
Heavenly beaches
Charming coastal villages
A natural paradise
Excellent and tasty cuisine
Wide choice of water sports
Most popular amenities for Villas in Ionian Islands
Other property types in Ionian Islands that might be interesting:
Villas in Ionian Islands: Most popular destinations
Villas in the Ionian Islands
Splendid villas in an idyllic setting
Are you thinking of renting a villa in the Ionian Islands? These beautiful Greek islands are little pieces of paradise waiting for you to arrive. Bathed by crystal clear waters and idyllic beaches, any of the seven main islands are a good option to stay. Find a nice villa in Zakynthos, Ithaca, Corfu, Kefalonia, Lefkada, Paxi (or Paxos) and Kythira. There are other small islands you can go to including Antikythera, Antipaxi, Ereikoussa, Mathraki, Othonoi, Meganisi and Strofades.
Villas with magnificent views
Enjoy an exclusive villa in a privileged setting with stunning views of the Ionian Sea. Thinking of a romantic getaway with your other half? Or maybe a big celebration of a very special occasion? Whatever the reason, find villas to accommodate from 2 to 14 people. Enjoy the lovely outdoors with large patios, gardens, swimming pools and a traditional Greek architecture where white and blue predominate. The ideal location of the villas gives you the comfort of walking to the beach and forgetting about driving. Book your villa now and start planning your trip to the Ionian Islands.
Travellers and activities
The Ionian Islands for beach lovers
It is not a secret that Greece is home to some of the most spectacular beaches, especially in the Ionian Islands. The combination of white sandy stretches and mesmerising turquoise waters make them almost unreal! Are you wondering where to start? We can help you there! The most stunning and popular beaches of the Ionian Islands must be those of Myrtos Beach and Antisamos Beach in Kefalonia, Porto Katsiki, Kathisma Beach and Egremni Beach in Lefkada and Navagio Beach in Zakynthos. In Corfu you can also enjoy two lovely beaches with perfectly coloured waters: Agios Spiridon and Agios Gordios. But, the smaller pebble beaches of Paxos and Ithaki are gorgeous too. Don't wait any longer and make your blue and emerald dreams come true!
The Ionian Islands for nature lovers
The islands offer varied landscapes with turquoise waters, white sandy beaches and a diversity of hilly slopes. Within the region you can enjoy 26 different hiking trails as you explore and discover each island. Kefalonia and Kefkada are great places to go hiking and so is the island of Ithaka, less developed than the neighbouring Corfu. In Corfu you can choose from several trails with different lengths but if you are a bit lost and don't know exactly where to start, check the Wikiloc website and choose the trail that best suits your fitness level. Every island has different walking tours and several agencies that can arrange the walks for you.
"Did you know the blue colour on Greece's windows and doors was to keep away the evil spirits?"
Top 7 travel tips in the Ionian Islands
1. Go to the charming Lefkas
We recommend you don't overlook Lefkas as it would be a shame you'd miss the most wonderful and unspoiled scenery with sparkling, translucid waters. Lefkas is one of the only Greek islands you can drive to as it is linked to the mainland by a narrow causeway. Laid-back vibes and a charming island to spend some time amongst the timeless villages, a rugged coastline and old olive groves. Discover its little coves and beaches, sometimes full of windsurfers and surfers from every corner of the world.
2. Visit the exotic Kefalonia
In the heart of the Ionian Sea, the island of Kefalonia is one of the most beautiful Greek Islands of the Ionian group. Kefalonia is one of those picture-perfect destinations that becomes even more stunning when you see it with your own eyes. The incredible beauty of this island has captivated film directors and "Captain Corelli's Mandolin" was shot here. The crystal clear beaches and the indigo bays are equally famous and its food thrills the most demanding palates. Visit the lovely villages of Argostoli, Sami and Assos too.
3. Dreaming of visiting Corfu?
Located in the north of the Ionian Sea, the island of Corfu is a cosmopolitan and multicultural island where to enjoy the glorious past of its imposing palaces and old mansions. If you are interested in culture, you can visit the museums of the island. Explore the corners of amazing and picturesque fishing villages, discover the verdant islets and take in the incredible landscapes. The beaches of course will take you to paradise the minute you step on them! Enjoy Corfu at its best!
4. Zakynthos
Zakynthos is a popular island destination amongst tourists. The southern and southeastern coastline are areas that draw in most of the tourism. But there are a few remote areas also in the southwest, Keri and Limni Keriou, more relaxed and slow paced locations. The island is home to a forested wilderness and lovely rural villages limited by the rugged cliffs ending in sparkling, translucid waters.
5. Ithaca: Explore the most mythical island
Every visitor falls in love with this beautiful island. The Greek mythology talks about Cyclops and lotus eaters. It's a fantastic story that ends in Ithaca, where Odysseus finally returns home. Apart from its mythological background, Ithaca boasts a laid-back vibe, lush green vegetations and emerald waters making it one of the most stunning islands for relaxation. Find a spot in the lovely beaches of Filiatro, Sarakiniko and Agios Ioannis to lay down for the day, take romantic walks along the promenade, hike the paths along the island and indulge in seafood and fresh fish at the traditional tavernas. Enjoy Ithaca and create everlasting memories!
6. Try the local cuisine
The rural and urban cooking of each island is a tiny but important piece of the Greek cuisine. Everybody knows the most popular recipes including moussaka, tzatziki, Greek salad, stuffed vine leaves, baklava. Beyond those recipes, each region has its own specialty influenced by the proximity to the sea, the fertile land and the fresh local produce. The Ionian cuisine, influenced by Venetian occupation, boasts a variety of tasty dishes. Try Corfu's pastitsada, beef or cockerel stewed with pasta and a spicy tomato sauce. Indulge yourself in some Peppery ladotyri cheese and nougat from Zakynthos or delicious lentils and salami from Lefkas. Fill up your glass with some Kefalonia's dry white Robola and smooth Verdea on Zakynthos to wash down every bite you take or sip of Ouzo liquor after your meal.
7. Practice some water sports
The crystal clear and turquoise waters of the Ionian Islands invite you for a dip anytime of the day but enjoying the waters of the Ionian Sea can also be done by practising your favourite water sports. Enjoy a ride on the banana boat, try some jet skiing, improve your kite-surfing skills or set on sail to explore the beaches and islands around.
FAQs: Villas in Ionian Islands
Which facilities are the most searched for by holiday-makers when organising their holiday in Ionian Islands?
According to the data from Holidu, when travellers search for villas in Ionian Islands, the most chosen facilities are: pool (54%), Wi-Fi (17%), and balcony (10%). Last year, the larger part of travellers selected at least one of these services when finding the perfect villa.
Which types of services are offered by the villas in Ionian Islands?
Among the facilities you can find on Holidu, it appears that the villas in Ionian Islands benefit from everything that travellers desire! Here, the villas generally offer a variety of amenities, the most popular being: air conditioning (94%), Wi-Fi (91%), and pool (82%)...Pretty cool!
How are the villas usually rated in Ionian Islands?
On average, the villas have rather positive comments. According to the Holidu database, 44% of villas have a rating average of 4.5 stars. A ratio high enough to confirm that there are many which are very enjoyable and will be the perfect choice for your next holiday.
Are the villas in Ionian Islands suitable for families with children?
According to the Holidu data, 65% of villas in Ionian Islands are child-friendly, so you won't have any difficulty finding the perfect villa for you and your family.
Are the villas in Ionian Islands suitable for travellers and their pets?
Certainly! In Ionian Islands, 24% of the villas offer the possibility for travellers to take their pets with them, 54% even have a garden!
Do the villas in Ionian Islands often offer Wi-Fi?
Of course! According to Holidu's data, 91% of villas in Ionian Islands offer an internet connection. So don't panic, you will be able to access your emails and favourite social media sites throughout your stay!
How much does it cost on average for villas in Ionian Islands?
According to the data collected last year, less than 40% villas in Ionian Islands costing less than £100 per night. They can be very expensive, 13% even cost, in general, more than £500 per night.
Do the villas in Ionian Islands generally have a fireplace or a pool?
For sure! According to the data collected last year, the villas in Ionian Islands are ideal for all seasons. Here, 22% have a fireplace and 82% a pool.
Are the villas in Ionian Islands suitable for trips in big groups or better for a weekend break as a small group?
According to the data collected last year by Holidu, 97% of villas are made for up to four travellers. Approximately 94% of the villas here include at least two separate bedrooms. This is the ideal destination for small groups of friends!
Destinations in Ionian Islands for Villas
Holiday destinations nearby for Villas
Holidu compares hundreds of websites to find your perfect holiday rental for the best price.