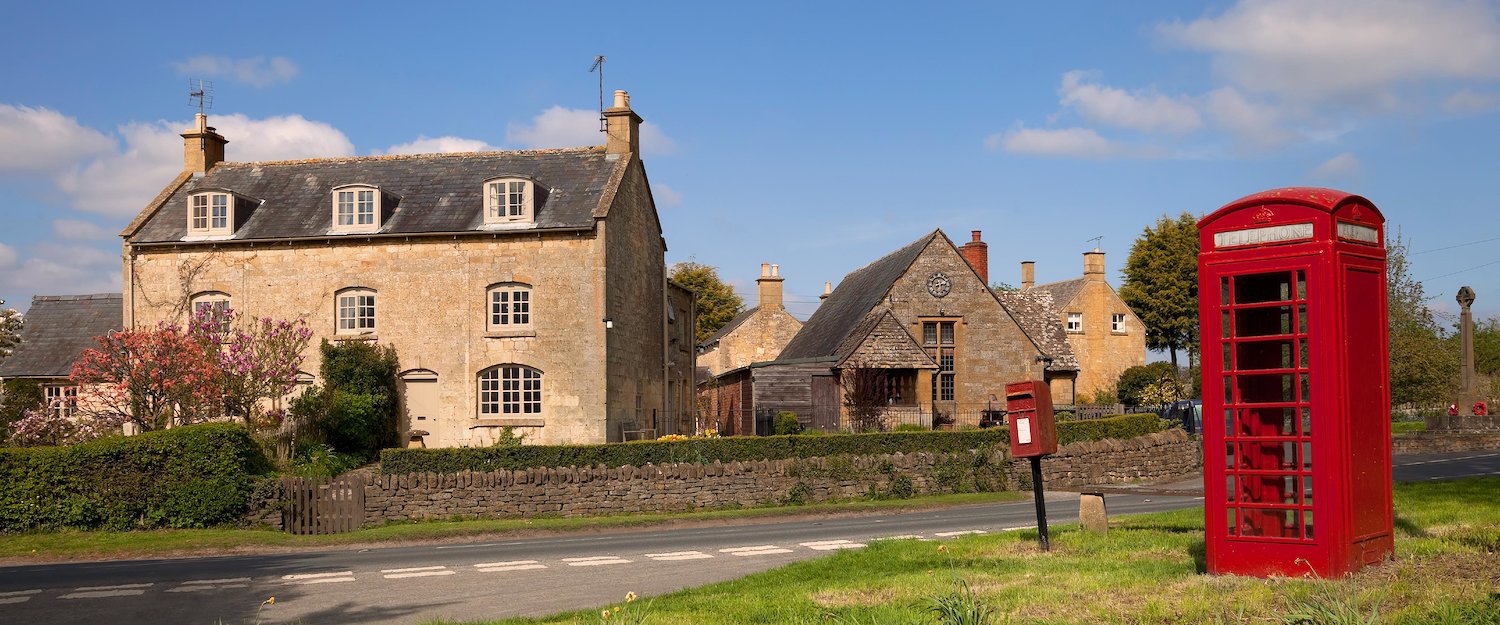 Villas in England
479 properties for Villas. Compare and book at the best price!
Popular Villas in England
Highlights in England
Villages, towns and cities with incredible attractions
Beautiful beaches with crystal clear waters
Marvellous nature and wildlife reserves
Amazing cultural and historical landmarks scattered through the area
Exciting activities for visitors of all ages
Most popular amenities for Villas in England
Other property types in England that might be interesting:
Villas in England: Most popular destinations
Villas in England
Astounding properties in all areas of the country
Looking for the perfect place to get away from your daily routine? Check the versatile locations that the country of England offers you and prepare to experience an incredible holiday. With wonderful villas at every corner, you can have a peaceful break in the small village of Crimplesham, try all the exciting activities in the city of Bristol or enjoy a retreat on the coasts of Cornwall. No matter the destination, the amazing settlements of England are the perfect complement for your dream holiday. Book a ticket to this astonishing country and prepare to be amazed by its many wonders.
Vintage-style villas filled with modern amenities
The country of England has extraordinary villas that are a perfect fit for couples, families and large groups of friends who want to enjoy a relaxing holiday. Have a romantic evening with your partner while you savour an exquisite glass of wine on your hot tub, relish an amazing breakfast on the balcony while you chat with your family about your next adventure or enjoy a joyful time along with your friends while playing games on your spacious garden. No matter who is your companion, the wonderful houses of England have all the amenities you need to enjoy a memorable stay. Choose England as your holiday destination and live fantastic experiences that you'll cherish forever in this gorgeous country.
Travellers and activities
England for families
Oh! Where to start? The distinctive villages, cities and counties of England are the ideal destinations for those families who want to enjoy an interesting and exciting experience in a new settlement. If you're staying in one of the extraordinary towns of Cornwall's county, save a day to explore the amazing Flambard's Theme Park. Offering thrill rides, child-friendly recreations, soft play areas and even immersive theme attractions that take you to another era, this fantastic park is the perfect spot for visitors of all ages. Closer to the southwest area of the country, the city of Bristol is another wonderful destination that presents various fun landmarks which are ideal to create great memories with your loved ones. Having an underwater tunnel filled with various species of fish, shark tanks, displays of corals and rays as well as exotic plants and creatures from the Amazon, the facilities of Bristol's Aquarium offers a detailed look into the vast flora and fauna found on the earth. Whether your children love outdoor or indoor activities, the versatile country of England provides incredible fun options that suit every taste. Explore this astounding destination and prepare to experience the best trip of your life!
England for nature lovers
No matter if it's summer, spring or autumn, the vast country of England is a magnificent treat for those visitors who love to spend their free time on natural spaces. If you want to have a peaceful retreat in nature to get away from all the stress of your daily routine, visit the calm and charming areas of Crimplesham Park, at the east of the country, and surround yourself with the stunning and relaxing flora of the country. The Eden Project and the Lost Gardens of Heligan are the best options for those who chose the county of Cornwall as their holiday destination. Being amongst the most popular attractions of the area, these wonderful green spaces gather plants from various environments all over the world and create a paradise where art and nature meet. Lastly, the city of Bristol presents great spots where wildlife from all over the world is defended. Known as one of the principal zoo's of the country, Bristol's Zoo Gardens takes care of more than 400 different species of animals while offering interactive and fun displays. Whether you're interested in the flora or the fauna of the earth, the incredible country of England presents unique attractions that you'll enjoy. Come to this stunning destination and feel in tune with nature and its many wonders.
The countries of England and France are connected through a 31.35-miles underwater railway passage that receives various names such as the Channel or Eurotunnel.
Top 7 travel tips in England
1.Explore the beautiful beaches that the coastlines of England have to offer
From wild, pebbled and rocky shores to calm, sandy and friendly seasides, England's coastlines are versatile attractions you must visit during your stay. Being the most renowned beaches of its area, the Chapel Porth, Nanjizal, Sandymouth Bay and Lusty Glaze shores are incredible options to check and explore. Enjoy your beach days to the max surfing, kayaking, paddle boarding and even jet skiing the crystal clear waters of the seafront. Go to the fantastic coastline of England and experience an action-packed adventure in nature.
2.Visit the cities most popular landmarks and monuments
The historic grounds of England are ideal for those visitors who like to learn about the culture of their destination while visiting the most popular landmarks. Despite being in opposite sites of the country, the stone circles of Mên-an-Tol and Stanton Drew are well-known monuments of the Early Bronze Age era that add great historical value to the heritage of the country. Used for ceremonial and ritual purposes, these granite stone columns have interesting pasts and possess endless theories and myths. Visit the incredible country of England and prepare to enjoy an educational holiday.
3.Enjoy the architecture exponents of the country
Presenting a myriad of churches, castles, cathedrals and other historical buildings, England is a great destination for architecture lovers who enjoy visiting marvellous constructions and enjoy the various nuances. Having the Tintagel Castle as an example of the Medieval structure, the Cathedral of Bristol as a Gothic building, the St. Mary's Church as a Normandie exponential and the Lanhydrock fortress as a Victorian formation, it can't be denied that this wonderful country houses a wide range of architectural treasures. Come to England and enjoy the breathtaking structures scattered through the area.
4.Benefit from the country's public transportation
If the idea of driving on the opposite side of the road still confuses you or you're just too tired to be behind the wheel, purchase an Oyster Card at any Underground terminal and benefit from the public transport of the country. Offering train, bus and ferries rides to any part of England, the transportation of the country is a helpful tool for locals and tourists alike. Choose England as your holiday destination and explore the country in a safe, relaxing and affordable way.
5.Pack versatile attire for the trip
Even in the summer nights, England's weather can be fluctuant and unpredictable. Packing a variety of seasonal attire is always recommended to lower the risk of being too hot or too cold while exploring the astonishing territory of the country. Prepare comfortable and versatile clothing pieces so you don't have to worry about getting sick while enjoying your relaxing break abroad.
6.Complete your experience savouring the typical plates of the country
With endless eateries and restaurants options, England offers an exquisite and varied cuisine that you must savour during your stay. Start your day with a full English Breakfast, check the Bangers and Mash, the classic Fish and Chips or the Steak and Ale Pie as your lunch options and don't go without having a Sunday Roast as a dinner. Visit the country with an empty stomach and get ready to delight your palate with exquisite flavours.
7.Enjoy a night out on the vivacious pubs of the country
No holiday in England is complete without a visit to a zestful pub. Always offering a warm and friendly welcome, the bars of the country will provide you with exquisite beers, tangy ales and charming memories that you'll cherish even after your departure. Explore England's pubs and share amazing experiences with your companions.
FAQs: Villas in England
Which facilities are the most important for travellers, ones in which they do not wish to give up when planning their holiday in England?
According to the database from Holidu, when travellers search for villas in England, the most chosen amenities are: Wi-Fi (22%), pool (15%), and garden (13%). Last year, the majority of researchers selected at least one of these options when finding the perfect villa.
Which types of amenities can you find in the villas in England?
Among the services offered by Holidu, it appears that the villas in England offer everything that holiday-makers dream of! Here, the villas generally include a variety of amenities, the most popular being: Wi-Fi (48%), barbecue (30%), and garden (29%)...Pretty cool!
How are the villas in general rated in England?
According to the data collected last year, only 15% of the villas in England get a rating of 4.5 stars. It can therefore be assumed that it is not the best destination for the highest-rated villas in the United Kingdom.
Are the villas in England suitable for holidays with children?
Holidu's data reveals that 50% of villas in England are suitable for families with children, so you won't have any difficulty finding the ideal villa for you and your children.
Are the villas in England suitable for holiday-makers who wish to travel with their pets?
For sure! In England, 26% of the villas welcome them with open arms, 29% even have a garden!
Do the villas in England often offer Wi-Fi?
According to Holidu's database, around 48% of villas in England include an internet connection, a rather high percentage!
What are the prices like for villas in England?
According to the data collected last year, there are few villas in England costing less than £100 a night. They can be quite expensive, 31% even cost on average more than £500 per night.
Do the villas in England typically have a fireplace or a pool?
Definitely! According to Holidu's database, the villas in England have everything you need in summer and winter. Here, 16% have a fireplace and 14% a pool.
Are the villas in England suitable for holidays with several people or rather for an escape as a small group?
In England, based on last year's data, 52% of villas accept up to eight people, 51% of these villas are made up of at least four bedrooms. But 93% of villas are also perfect for families of up to four guests, and 87% of the villas have at least two separate bedrooms. This is therefore the perfect destination for large and small groups on holiday!
Holiday destinations nearby for Villas
Holidu compares hundreds of websites to find your perfect holiday rental for the best price.