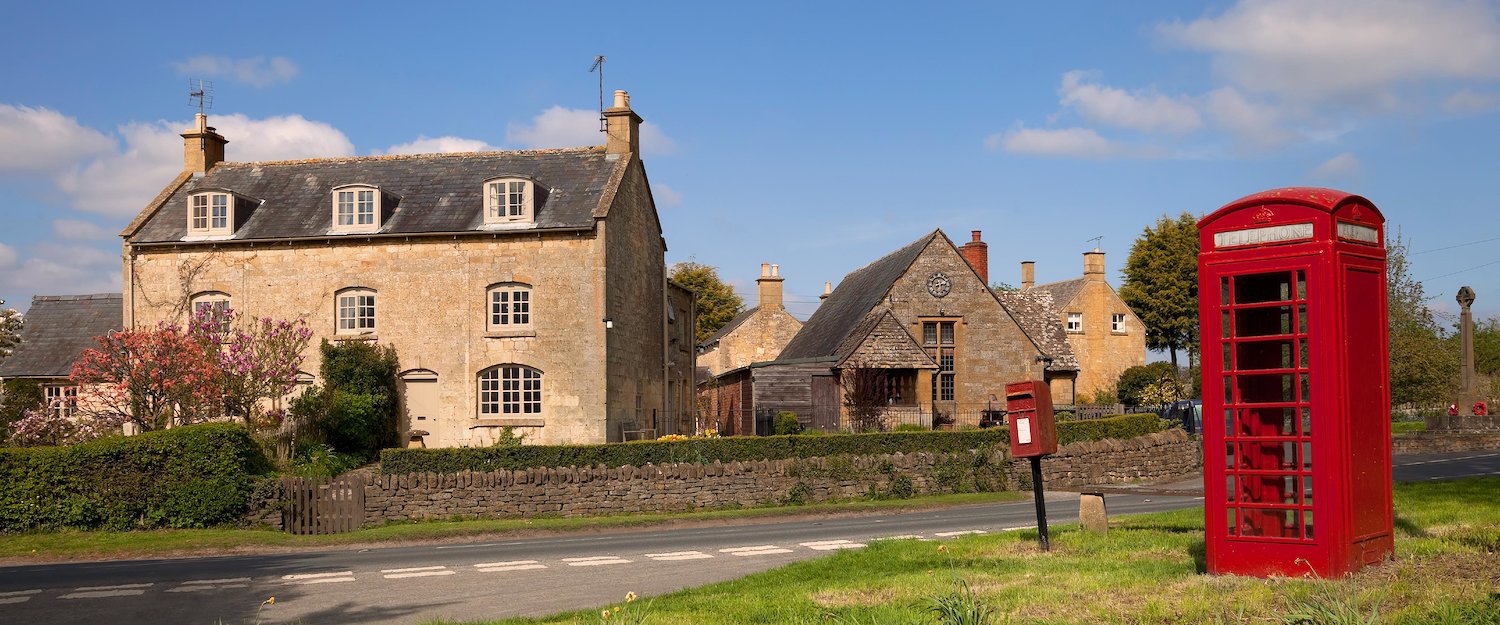 Glamping in England
2598 properties for Glamping. Compare and book at the best price!
Popular Glampsites in England
Highlights in England
Beautiful cosmopolitan cities
Towering old castles
Great cultural diversity
Prestigious university cities
Most popular amenities for Glamping in England
Other property types in England that might be interesting:
Glamping in England: Most popular destinations
Glamping in England
Wonderful glamping in enchanting England
Do you want to enjoy a restful holiday full of fun? Visit magnificent England, one of the four countries that make up the United Kingdom. Here you can find great glamping sites where you can rest after a day of adventure. Known as the country of fish & chips, England has a lot to see and do, especially if you are on holiday. Walk its streets and discover the fabulous open-air markets, enjoy a refreshing drink in its traditional taverns. Travel through its great metropolises or go to the countryside where its natural landscapes will take your breath away. Discover the incredible remains of the Roman Empire and visit its impressive monuments. Tour its university cities where great characters in history made academic life in them. Cross the English Channel and discover the fantastic cultural diversity of England. Discover the land of Harry Potter and Queen Elizabeth.
Beautiful glamping sites with pools
If you are looking to live the camping experience on another level, then you must stay in any of the fabulous glamping options that England has for you. You can find modern and cosy places with a garden and barbecue to prepare delicious meals outdoors. They also include dining and kitchen areas with electric stove, microwave, mini fridge, coffee maker and kettle. Its bathroom area includes a shower with hot water. Outside you can also find a swimming pool and routes for walking or cycling. Inside you can enjoy single or double beds with flat TV and free Wi-Fi. These beautiful glampings include free parking and are pet friendly. Additionally, you will also have bars and restaurants very close to the lodging as well as close to important tourist attractions. Don't think twice and book at any of these incredible properties for a well-deserved relaxing holiday.
Travellers and activities
England for nature lovers
One of the most beautiful national parks in Europe is in England. The Lake District Park is one of the largest parks that you can go if you are visiting England with 12 beautiful lakes and surrounded by an incredible mountain formation where the highest mountain in the whole country is located, the Scofell peak with 974 meters of altitude from where you can marvel at the most beautiful views of the entire valley. Additionally, in the Lake District Park you can also enjoy a host of outdoor activities such as taking any of its many hiking trails, taking beautiful photos, fishing, camping and much more. Walk through its charming and picturesque towns such as Ambleside or Windermere where you can discover small museums, houses of famous poets, and enjoy a traditional homemade meal in any of its cosy restaurants or refresh yourself with a drink in its bars or cafés. A single day will not be enough to discover all the wonders of this great park in the north of England.
England for city lovers
One of the most beautiful cities that you can visit and is the capital of England is the Outstanding London. On your way you can discover its most important tourist attractions such as its incredible museums like the Tate Modern or the British Museum. Take a tour of the Buckingham Palace where the kings live and witness the changing of the royal guard that takes place once a day and is one of the most popular events for tourists. Visit the banks of the Thames River where you can find the incredible Tower of London and learn about its fascinating historical past. Additionally, you cannot miss a tour of the iconic and famous Big Ben, the most emblematic clock in all of London. Walk its modern streets where you can find fabulous open-air markets such as Brick Lane, with a wide variety of items to buy. Finally, do not forget to visit one of the most emblematic places in England such as Westminster Abbey or Notting Hill.
Tea time is one of the most popular traditions in England, it usually takes place in the afternoon and is accompanied by milk and cookies. On average, the English drink 165 million cups of tea a day!
Top 7 travel tips in England
1. Discover the beautiful English countryside
England, in addition to having incredible cosmopolitan cities, is also home to a beautiful countryside with the best natural landscapes. Travel to the Cotswolds where you can visit stunning and unique picturesque villages straight out of a fairy tale with beautiful and cosy stone houses. Take a tour of charming Bourton on the water, known as English Venice. You can also include in your tour of the Cotswolds the wonderful Fair Ford or Castle Combe. No matter which of these wonderful places you visited, prepare your camera to take the most beautiful photos of the place on a pleasant family walk through the English countryside.
2. Explore the city where the Beatles were born
Liverpool is one of the most beautiful cities in England with so much to see and do. You can take a tour of its old shipyards at the Albert Dock, visit beautiful Crosby Beach and the ruins of St Luke's Church. However, Liverpool is known for being the city where the famous band The Beatles was born, take a tour of its streets where you will discover all the places that inspired their songs. Visit its official museum and take a tour of The Cavern Pub, where the band played its songs in its early days. If you are a soccer fan, you can also take a look at Liverpool F.C, one of the most important soccer teams in Europe.
3. Relax in the old city of Bath
Bath is one of the smallest and oldest cities that you can find in England, famous for its Roman baths, since it was founded by them as a thermal complex. Known as the spa city, it attracts millions of visitors every year thanks to its healing hot springs such as the Thermae Bath Spa. Additionally, you can also find important museums and historical buildings along its streets where you can learn much more about the past of this charming city. Its impressive Georgian architecture of its buildings will definitely take your breath away.
4. Visit the most famous castle in England
England is known for having great and imposing castles with a lot of history within its walls. Windsor Castle is one of the most visited by tourists. Located in the Windsor town with more than 5 hectares of surface, it is one of the largest inhabited castles in the world. Although it is the summer residence of the kings, it is open to visitors where they offer guided tours of its interior as well as a magnificent tour of its beautiful and extensive gardens.
5. Discover Stonehenge and its history
Just a couple of hours from London you can find the incredible Stonehenge, undoubtedly one of the most famous megalithic monuments in England and Europe, making it a place of great tourist attraction. This impressive circular stone monument built with dolmens of more than 40 tons is presumed to date from 3000 BC. It is usually a very crowded place due to all the stories and legends that are told, some locals presume that it was built as an astronomical observatory. Do not miss this impressive monument and get the most original photographs of the place.
6. Visit the incredible city of Manchester
Manchester is one of the most interesting cities that you can find on your visit to England. It is considered the first industrialized city in the whole world. Here you will find fantastic museums where you will learn much more about the industrial past of this city, renovated shipyards such as Salford Quays, Additionally you can also enjoy modern science and technology museums. Visit the Northern Quarter, an old industrial area that has been converted for cafés, restaurants, and markets. Like its neighbouring city Liverpool, Manchester is passionate about soccer, so you can visit fantastic clubs to share the excitement of this sport.
7. Swim on the beautiful beaches of Brighton
If you are a sea lover, you must visit the south coast of England where you will find the beautiful town of Brighton with more than 9 km of beautiful beaches where you can practice water sports such as surfing, diving, or sailing. Take quiet walks and marvel at the incredible views from the sea. Additionally, you can also visit its spectacular pier with a great amusement park for children, and a great variety of shops, cafés, and restaurants that you can visit. Take a tour of its impressive Royal Pavilion, a former royal palace in Indian style that you cannot miss.
FAQs: Glamping in England
Which types of facilities can you find at the glamping sites in England?
Out of the services you can find on Holidu, it appears that the glamping sites in England benefit from everything that travellers search for! Here, the glamping sites generally have a variety of amenities, the most popular being: Wi-Fi (71%), barbecue (39%), and balcony (37%)...Sound tempting?
How are the reviews for the glamping sites in England?
On average, the glamping sites here get quite positive reviews. Judging by the Holidu database, 39% of glamping sites have a rating average of 4.5 stars. This is a fairly high percentage which allows us to confirm that you will easily find the ideal glamping for a wonderful holiday!
Are the glamping sites in England suitable for holidays with children?
Judging by the Holidu data, 60% of glamping sites in England are child-friendly, so you won't struggle finding the ideal glamping for you and your children.
Are the glamping sites in England suitable for holiday-makers who wish to travel with their pets?
Yes! In England, 36% of the glamping sites give you the opportunity to bring along your furry best friend, 29% also have a garden!
Do the glamping sites in England often come with an internet connection?
Certainly! According to Holidu's database, 71% of glamping sites in England have an internet connection. You will be able to stay connected during your stay!
How much does it usually cost for glamping sites in England?
According to last year's data, less than 40% glamping sites in England costing less than £100 per night.
Do the glamping sites in England usually have a fireplace or a pool?
Good news! According to Holidu's data, the glamping sites in England are perfect all year round. Here, 30% are equipped with a fireplace and 19% a pool.
Are the glamping sites in England suitable for holidays in large groups or rather for a weekend break as a couple?
According to Holidu's data, 79% of glamping sites are perfect for families with up to four travellers. Approximately 67% of the glamping sites here include at least two separate bedrooms. This is the perfect destination for going in a small group on holiday!
Destinations in England for Glamping
Holiday destinations nearby for Glamping
Holidu compares hundreds of websites to find your perfect holiday rental for the best price.