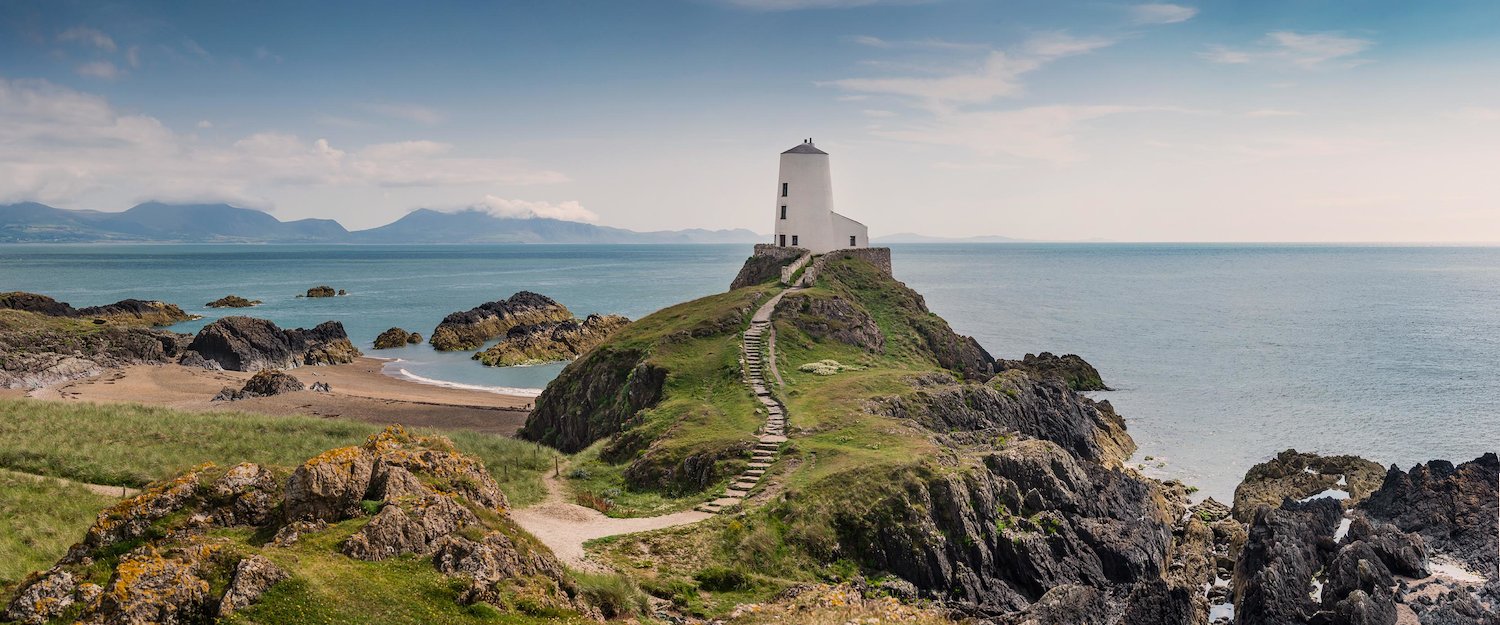 Villas in Wales
38 properties for Villas. Compare and book at the best price!
Highlights in Wales
Hiking routes
Fabulous castles
National Parks
Lovely towns
Great photography spots
Most popular amenities for Villas in Wales
Other property types in Wales that might be interesting:
Villas in Wales
Splendid villas in the countryside and by the beach
Wales offers a variety of villas to stay close to the beach or more inland if you prefer to be surrounded by nature. Ael Y Don, Pembrokshire, Tenby, New Quay, Llandudno, Gower or Andedsay are great coastal locations to book a villa with sea views. On the other side, if you appreciate the green lush vegetation in the mornings, look for a villa in Gwynedd, Bala, Llanberis or Haverfordwest. Enjoy a villa in Wales amongst rugged cliffs, Celtic culture and splendid national parks.
Spacious villas in unique settings
It is easy to find fantastic villas in Wales with capacity for 16 people. So this is ideal for families and large groups. Enjoy great views of the sea or the mountains surrounded by the most gorgeous views that Wales has to offer. Green lush vegetation in contrast with the rugged coastline create a unique setting that seems to be out of a fairy tale. Great kitchens with middle islands, open plan floors, spacious lounges and comfortable bedrooms. The outdoors usually have large extensions of terrain and gardens to enjoy the fresh air as well as barbecues and celebrations with all your guests. Find your villa in Wales and enjoy it!
Travellers and activities
Wales for hiking and nature lovers
National Parks have two main purposes: to conserve the natural beauty and cultural heritage and to promote the enjoyment of the parks by the public. Wales boasts 3 National Parks, one of which is Pembrokeshire Coast, the only park in Great Britain where the coastal landscape predominates. It is a perfect place to enjoy nature, strolling through its beautiful beaches, steep cliffs and natural caves. The parks of Brecon Beacons or Snowdonia are incredible acres of rolling green hills, valleys, rivers, glacial landforms, hiking trails, lakes and beautiful scenery. These national parks are visited by millions of people and they offer ranger and wardens services. Most hiking trails are postsigned and they are easy to follow. Find easy and circular routes or more challenging ones depending on your fitness level.
Wales for castle lovers
Wales is unbeatable when it comes to castles. The architecture and splendour of the fortresses can still be admired by tourists. Take a tour of the most impressive castles and learn about their past and the Welsh history. Visit Laugharne Castle, associated to Dylan Thomas, the striking Raglan's Castle and its singular round towers. Caernarfon Castle was built by Edward I and it's part of the World Heritage Site. Caldicot Castle is a picture-perfect castle with lovely grounds and a fantastic cafe to relax and get a nice cuppa. Conwy Castle is perched on a rock and Snowdonia is the fantastic backdrop, giving it a special charm. The list is endless. Look for the castles near where you stay and start admiring these incredible fortresses.
Did you know Wales has more castles per square mile than any other European country?
Top 7 travel tips in Wales
1. Mountain biking in Wales
Wales is a great place for mountain biking and variety is the keyword here. Explore the natural trails crossing breathtaking scenery, take part in thriving competitions and try the bike parks suitable for all ages. Choose the level of challenges you want to take and ride along scenic trails while admiring the beautiful Welsh countryside, enjoy the singletrack loops, easy spins and the steep downhill slopes of the bike parks across the country. Test your riding skills!
2. Visit Cardiff, the capital
Cardiff is the capital of Wales. There is no time for boredom here. Enjoy fabulous afternoons browsing the shops, visiting the museums, trying the restaurants and attending cultural events, concerts or theatre performances. Go to the Millennium Stadium and enjoy a Welsh Rugby game or marvel at the impressive Cardiff Castle.
3. Visit the Hay-on-Wye, the kingdom of the book
In 1977, bookseller Richard Booth proclaimed Hay-on-Wye as an independent kingdom. In addition, he proclaimed himself, nothing more and nothing less, than king. The objective was to highlight the flirtatious bookstores of the town. Something he accomplished, because today there are thousands of tourists who come to this town to buy a book as a souvenir of this crazy adventure.
4. Shake the stress away in Llandudno
This town, bathed by the waters of the Irish Sea, was named "the queen of the resorts of Wales." Llandudno has a lively promenade where all kinds of bars, restaurants and cafes line it, making it a pleasant spot to stroll during the afternoons. A beautiful place of Victorian facades, in which Lewis Carroll probably wrote part of "Alice in Wonderland", because this is where Alicia Liddell spent the summer. Therefore, the city has statues of the characters.
5. Visit the south of the region
South Wales is well known for its values, the sport and the Welsh culture. The urban area in and around Cardiff is an ideal shopping spot, art and golf. Enjoy the traditional cuisine of Wales and try some Welsh cakes, Brains beer, Welsh cheese, laverbread or Welsh rarebit.
6. Wales, a photographer's dream
The picturesque and dramatic landscapes of Wales coastline is a dream for any photographer. Make sure to take your camera and enjoy the most stunning and jaw-dropping views. Take the best shots of South Stack Lighthouse, the Whiteford Point Lighthouse, Llandudno Pier, Aberystwyth's seafront, Cardiff Bay, Penarth Pier or Solva Harbour. Outstanding shots that will catch the eye of every Instagram follower!
7. Visit Tenby
Tenby is a picturesque village with stunning beaches, incredible outdoors and lots of activities to enjoy during the holidays. Visit Saint Mary's Church, discover the stories of the Ghost Walk, visit a Tudor merchant house and the historic town wall. There are several traditional pubs and restaurants to enjoy nice meals too, so your day will always be full of things to do.
FAQs: Villas in Wales
Which types of services are offered at the villas in Wales?
When looking at the amenities available on Holidu, it seems that the villas in Wales benefit from everything that travellers need! Here, the villas generally offer a variety of amenities, the most popular being: garden (40%), Wi-Fi (33%), and fireplace (25%)...Not bad, right?
How do travellers usually rate villas in Wales?
Judging by data from last year, only 8% of the villas in Wales get a rating of 4.5 stars. It may therefore be not so easy for you to find well-rated villa.
Are the villas in Wales suitable for families with children?
Holidu's insights reveal that 15% of villas in Wales are child-friendly, so you won't have any difficulty finding the ideal villa for you and your children.
Are the villas in Wales suitable for holiday-makers and their pets?
For sure! In Wales, 28% of the villas accept pets, and 40% also have a garden!
Do the villas in Wales generally come with Wi-Fi?
According to the information collected last year, approximately 33% of villas in Wales have Wi-Fi, a rather high percentage!
How much does it usually cost for villas in Wales?
According to last year's information, there are few villas in Wales that cost less than £100 a night.
Do the villas in Wales typically come equipped with a fireplace or a swimming pool?
Good news! Judging by last year's information, a fair amount of villas in Wales have a fireplace. Perfect for a cosy winter holiday!
Are the villas in Wales suitable for holidays with friends or better for an escape as a small group?
Judging by last year's information, 91% of villas accept up to four people. Approximately 88% of the villas here have at least two separate bedrooms. This is the perfect destination for small groups of friends!
Are you able to enjoy a beautiful view and spend time outside at the villas in Wales?
14% of villas have a balcony or terrace, and 13% have a view, but it is not very common, so availability can be selective. If this is important to you, you should anticipate a bit more time for research, and use the filters that suit you the best to be sure to find the villa of your dreams. However, 40% of villas in Wales have gardens, where you can enjoy the outdoors. If you like to have lunch or dinner outside, and especially if you like barbecues, 23% of the villas have them.
Holiday destinations nearby for Villas
Holidu compares hundreds of websites to find your perfect holiday rental for the best price.