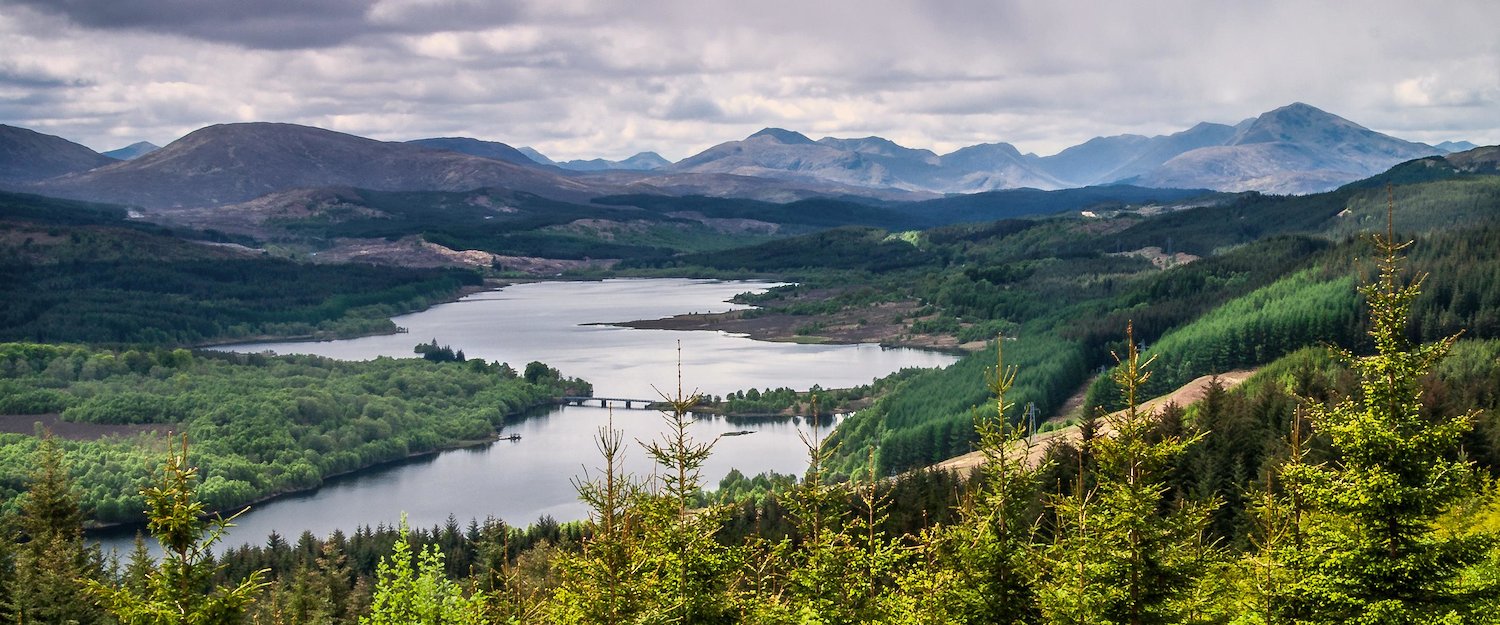 Villas in Scotland
66 properties for Villas. Compare and book at the best price!
Popular Villas in Scotland
Highlights in Scotland
Mountains and lakes
World-class golf
Stunning Edinburgh
Amazing hiking
Most popular amenities for Villas in Scotland
Other property types in Scotland that might be interesting:
Villas in Scotland
Villas in the great north
The great north of the UK is home to the country's most beautiful city, its most dazzling mountainous landscapes and its wildest shorelines. With so much to see in Scotland, why not rent a villa and make it your base for your Scottish adventure? You could stay in Edinburgh, the UK's favourite city, or in St. Andrews, the spiritual home of golf, or on the shore of one of Scotland's many lochs, like gorgeous Loch Lomond in the south or Loch Ness in the north.
Villas for cosy living
Villas in Scotland are about spacious, comfortable and cosy living. Most villas were built over a hundred years ago, but they boast modern, stylish interiors, fireplaces for those cool summer evenings, or long winter nights, are flooded with natural light, and offer lush green gardens for a memorable holiday with family or friends.[/
Travellers and activities
Scotland for hikers
Scotland is a force of nature, fusing craggy mountains, rolling mists, verdant valleys and placid lakes. Hauntingly beautiful trails abound, particularly in the Highlands and Islands of the west coast. The Black Cuillin is a particularly beguiling range of mountains on the Isle of Skye. This is mother nature at its imperious best, a razzle-dazzle of blazing colour and lavish views. If you only have time to hike one part of Scotland, make this your choice!
Scotland for whisky lovers
Scotland is known all around the world for its famous drink – Scottish whisky. Self-respecting whisky lovers simply have to attend Scotland's number one event devoted to this iconic single malt – the Highland Whisky festival in May, with tastings, tours and events revolving around this fine malt. Or why not spend a dizzying day at the Glengoyne distillery, often referred to as the 'most beautiful distillery in Scotland'? The tour thankfully takes place before the tastings, and you will see things such as the Maturation Room, which showcases how whisky is aged in wooden casks.
Scotland for golfers
Fife in southwest Scotland is the true spiritual home of golf. St. Andrews is Mecca – the birthplace of golf and destination for golfing pilgrims from all over the world. Old Course at St. Andrews is the first golf course ever built and the world's most renowned. The surrounding countryside offers over 50 glorious golfing experiences to choose from for golfers of all abilities. Don't miss the British Golf Museum in St. Andrews, which explores over 500 years of British golfing history, right in the heart of golfing country.
The islands of Scotland are home to Britain's most hauntingly beautiful landscapes, and if you have a lifetime of holidays, there are no less than 790 to explore!
Top 7 travel tips in Scotland
1. Explore the history of Inverness
Snuggled up in the heart of the Scottish Highlands between the soaring mountain and roaring sea, Inverness is effervescent with ancient history and a truly enchanting place to take a leisurely sashay. To learn more about the days of yore, head to Culloden Visitor Centre, boasting fascinating interactive displays that showcase Scotland's most significant historical events.
2. Visit the UK's most beautiful city
Edinburgh is the UK's most beautiful city and Scotland's art and cultural hub. The city centre is divided into two parts – the New Town, chock full of majestic Georgian architecture, and the Old Town, with ancient streets leading up to the perfectly-preserved Edinburgh Castle. In between the two is a mind-bendingly gorgeous park set right at the foot of the castle, and King Arthur's Seat, a 250-metre hill which affords the grandest of views of the city and surrounding mountains.
3. Scotland's most iconic castle awaits you
Eilean Donan Castle is the cynosure of all eyes. Located on an island at the junction of three great sea lochs, and surrounded by magnificent scenery, it is one of the most iconic images of Scotland. Take an informative audio tour and learn all about the castles regal history
4. Release your inner birdwatcher
The mountains, moors and valleys of Speyside in the Highlands is a fabulous birdwatching spot, home to hundreds of species from magnificent birds of prey like the golden eagle to common finches.
5. Challenge your inner cynic at Loch Ness
If you think of Loch Ness, a lake situated near the small town of Inverness, you'll likely picture the mythical monster. Drumnadrochit Hotel's Loch Ness Exhibition does its level best to fuel the legend, with photos and fascinating exhibits that will challenge even the most cynical of visitors!
6. Visit one of Harry Potter's most dramatic locations
Glenfinnan Viaduct in northwest Scotland is both one of the world's most stunning viaducts and its most famous, following its appearance in Harry Potter as the bridge the Hogwarts Express crosses on its way to Hogwarts. Drive the lovely serpentine roads up to Glenfinnan and then hike up the trail for a truly wonderful unobstructed view of the viaduct and lush, green environs.
7. Take Scotland's only funicular railway
Take a funicular up the steep slopes of CairnGorm Mountain, your gateway to an ancient glacial landscape with views for miles in every direction. Despite being the country's sixth highest mountain, it is well equipped with a superb restaurant, shop, lodge, and you can even go tubing down a 56-metre slide featuring two thrilling parabolic turns. A great day out for the whole family!
FAQs: Villas in Scotland
Which types of services can you typically find at the villas in Scotland?
When looking at the amenities offered by Holidu, it appears that the villas in Scotland offer everything that travellers dream of! Here, the villas generally offer a variety of amenities, the most popular being: garden (66%), Wi-Fi (58%), and view (57%)...Pretty cool!
What are the reviews like for the villas in Scotland?
On average, the villas here get quite positive reviews. Last year's information reveals that 29% of villas have a rating average of 4.5 stars. This is a relatively high percentage which allows us to confirm that you will easily find the ideal villa for a wonderful holiday!
Are the villas in Scotland suitable for family holidays?
Judging by information from Holidu, 43% of villas in Scotland are child-friendly, it should therefore be very easy for you to find the perfect villa for you and your family.
Are the villas in Scotland suitable for holiday-makers who wish to travel with their pets?
Yes! In Scotland, 41% of the villas offer the possibility for travellers to take their pets with them, and 66% even have a garden!
Do the villas in Scotland generally have Wi-Fi?
Certainly! According to Holidu's database, 58% of villas in Scotland offer Wi-Fi. It is therefore no problem for you to will be able to access your emails and favourite social media sites throughout your stay!
What are the prices like for villas in Scotland?
The villas in Scotland are generally quite expensive. According to the information collected last year, 17% cost on average more than £500 a night.
Do the villas in Scotland often have a fireplace or a swimming pool?
Of course! Judging by information from Holidu, a lot of villas in Scotland are equipped with a fireplace. Therefore, it is the perfect destination for a winter holiday!
Are the villas in Scotland suitable for stays in big groups or rather for an escape as a small group?
In Scotland, according to the information gathered last year, 43% of villas welcome groups of up to eight guests, and 44% of these villas are made up of at least four bedrooms. But 93% of villas also welcome small groups of up to four people, and 91% of the villas are made up of at least two separate bedrooms. This is, therefore, the ideal destination for travelling in small or large groups, with family or friends!
Do the villas in Scotland have a beautiful view?
More than half of the villas have a balcony and a view (50% and 57%), making it the best destination for those who dream of waking up to a beautiful view in the morning. 66% also have a garden, so you will not have any problem finding your holiday paradise. If you like eating your meals outdoors, and especially if you like barbecues, 41% of the villas are equipped with them.
Holiday destinations nearby for Villas
Holidu compares hundreds of websites to find your perfect holiday rental for the best price.