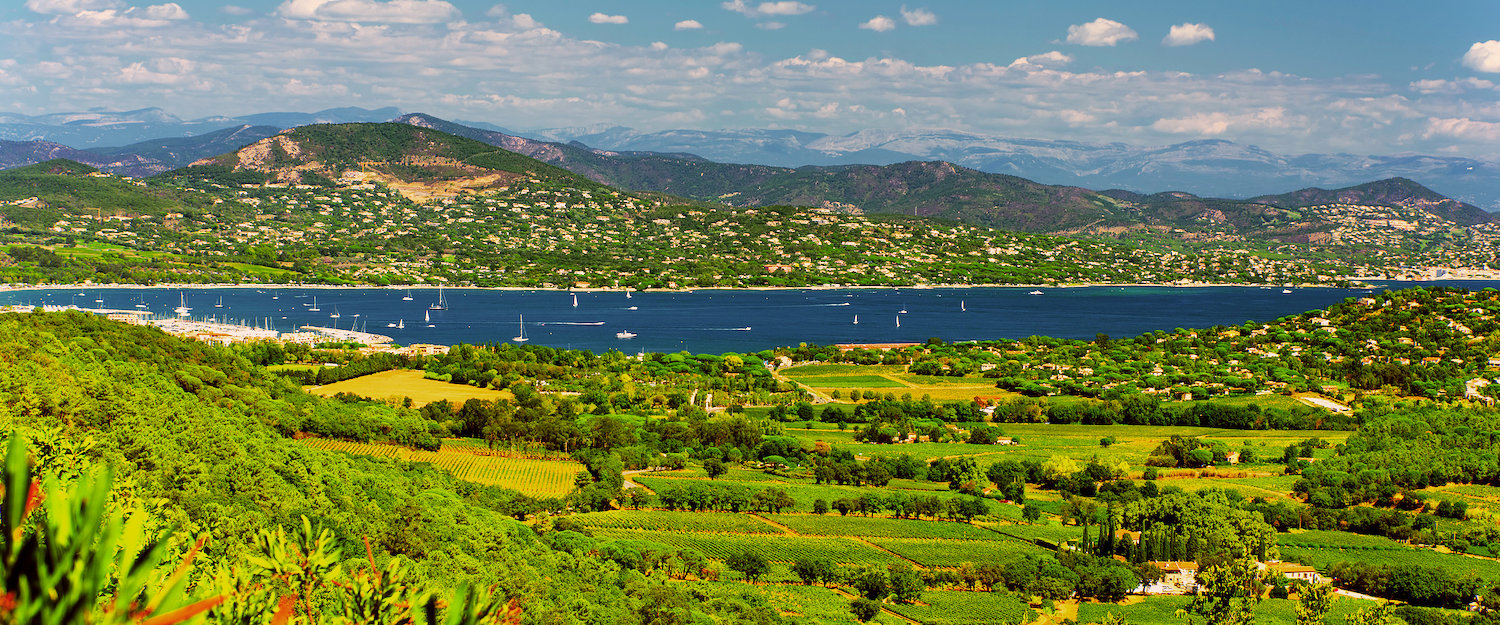 Holiday rentals and lettings in Port Grimaud
Start comparing over 380 rentals in Port Grimaud and book at the best price!
Best holiday rental deals in Port Grimaud
Holiday Rentals with Free Cancellation
Holiday Rentals & Lettings in Port Grimaud
Pet-friendly Holiday Rentals & Lettings
Holiday Rentals & Lettings with Pool
Holiday Rentals & Lettings with Internet
Find Holiday Rentals & Lettings in Port Grimaud
Highlights in Port Grimaud
Côte d'Azur
Canals
Azur Park
Château de Grimaud
Pampelonne.
Most popular in Port Grimaud
Prices and availability
Prices
November
December
January
February
March
09 Oct - 16 Oct
£155 per night
16 Oct - 23 Oct
£158 per night
23 Oct - 30 Oct
£158 per night
30 Oct - 06 Nov
£159 per night
06 Nov - 13 Nov
£144 per night
13 Nov - 20 Nov
£135 per night
20 Nov - 27 Nov
£133 per night
27 Nov - 04 Dec
£125 per night
04 Dec - 11 Dec
£123 per night
11 Dec - 18 Dec
£140 per night
18 Dec - 25 Dec
£156 per night
25 Dec - 01 Jan
£151 per night
01 Jan - 08 Jan
£152 per night
08 Jan - 15 Jan
£145 per night
15 Jan - 22 Jan
£137 per night
22 Jan - 29 Jan
£142 per night
29 Jan - 05 Feb
£138 per night
05 Feb - 12 Feb
£140 per night
12 Feb - 19 Feb
£149 per night
19 Feb - 26 Feb
£153 per night
26 Feb - 05 Mar
£156 per night
05 Mar - 12 Mar
£155 per night
12 Mar - 19 Mar
£158 per night
19 Mar - 26 Mar
£150 per night
Average price per week
Availabilities
November
December
January
February
March
Percentage of available lettings
Holiday rentals and lettings in Port Grimaud
Easily accessible holiday rentals
Port Grimaud may be surrounded by water, but it is very easy to reach its pretty locations. The first option is to fly to Saint-Tropez, Nice or Toulon. The nearest airport is Saint-Tropez, but the one served by airlines is Nice. Depending on where you come from, it may be more advantageous to choose one or the other. Easier: take the train. You can reach the Arcs-Draguignan, Toulon or Saint-Raphaël stations. To reach the port, several urban bus lines are in service.
Cozy holiday rentals with a view of the marina
Wherever you stay in Port Grimaud, you are guaranteed a magnificent view. The small canals irrigate most of the port's alleys. The architecture has been influenced by this peaceful atmosphere. The common feature of the available rentals is their comfort and their Zen side. Pretty balconies arranged to watch the boats with a book in hand, bright and well decorated interiors... The accommodation is welcoming and relaxing. The price ranges are quite similar. To find accommodation at modest prices, you have to move away from the marina.
Holidays in Port Grimaud
Location and orientation
The Provençal Venice
Port Grimaud is nicknamed as such because of the immense lake that shapes its identity. The city is divided into three districts. All are built on the same model but are affiliated to different unions. It is a marina: canals dot the city and allow the houses in the centre to have their crew right in front of their door. It is a fairly recent city, since the first construction plans date back to the 1960s. Nevertheless, it is imbued with the Provençal atmosphere. It has managed to make its place among the other pretty cities of the Var. Its originality has been mixed with local traditions.
Where to stay in Port Grimaud
Whether it is Port Grimaud I, II or III, the pretty houses and the distinctive style of the city are also represented. The ideal, of course, is to stay at the port itself. You can enjoy a view of the port and the marina. It is also possible to target the neighbouring community, Port Gogolin, built on the same principle. The small canals irrigate the streets of the port as in Port Grimaud. It is therefore an excellent option to extend your search area. To find more chic accommodation, you can still look in the Gulf of Saint-Tropez, located a few kilometres to the east.
Travellers and activities
Port Grimaud for families
Even if Grimaud is a port, the most pleasant way to visit the city with your family is by the little train. It is one of the most popular attractions for families. In three quarters of an hour of commented visit, you have time to discover the different districts of Grimaud aboard a small machine from another time. To enjoy an ice cream with your family, head for the Port Grimaud I district. This is where the central square, called the Place des Artisans, is located. There are also various shops and the traditional market.
Port Grimaud for lovers of idleness
Port Grimaud is a paradise for those who like to laze, stroll and rest. To sunbathe, head for Grimaud Beach. It is located on the side of Port Grimaud III. It is a pretty little beach where, if you want to get out of your torpor for a few hours, you can try windsurfing. You can also go further to enjoy very beautiful beaches. After the port of Saint-Tropez, we discover magnificent stretches of fine sand in Pampelonne for example. And of course, if you have a marine soul, there is nothing better than renting a boat to discover the Mediterranean.
"Port Grimaud does not only inspire holidaymakers. It has also inspired great film directors of the New Wave movement. Chabrol, Girault and Rego each made a film there."
Top 5 things to do in Port Grimaud
1. Walking along the canals
The key word in Port Grimaud is the sweetness of life. As a couple, nothing is more romantic than a walk by the water.
2. Visit the Château de Grimaud
Located in the old town (and not on the port, therefore), the Castle is a very well preserved monument. With a beautiful sun, it offers magnificent views.
3. Work on your help at the Golf Club
Near Port Grimaud, in Beauvallon, a Golf Club awaits sports enthusiasts. Without being a real sports enthusiast, you can also go there to enjoy the beautiful green spaces.
4. Going to attack Azur park
Azur park is the equivalent of Luna Park. One evening, with the family, it's nice to meet up in a joyful funfair atmosphere.
5. Visit the French Riviera
Nice or Saint-Tropez are only a few minutes by car from Port Grimaud. The Croisette or the Promenade des Anglais are therefore within reach.
FAQs: Holiday Rentals & Lettings in Port Grimaud
On average, what was the cost of holiday rentals in Port Grimaud in 2020, the year hit by the coronavirus pandemic?
Port Grimaud is the most expensive neighbourhood in France, with an average price that reaches £155.11 per night.
What time of year offers, on average, the best holiday rental prices in Port Grimaud?
If you want to save the maximum amount during your visit to Port Grimaud, go there in December (£124.5 per night on average), February (£126.04), or March (£127.7) to find the lowest prices for the whole year.
When are holiday rentals more expensive in Port Grimaud?
When it comes to looking for a holiday letting in Port Grimaud, the months when it is most expensive are, in descending order, August, July and September with average prices per night of £216.11, £196.62, and £165.17, respectively.
Is Port Grimaud a good location for a last-minute getaway?
It is better to book your stay in plenty of time when visiting Port Grimaud, as only 32% of our properties are usually available throughout the year.
Which months is it more difficult to find available rentals?
The months with the lowest properties available in Port Grimaud are, in order, August, July and September, with respective average availability figures of 8.4%, 28.5%, and 29%, based on data collected in 2020.
Are there many holiday rentals in Port Grimaud?
Holidu works with 16 different partners to give you a choice between 450 properties we have in Port Grimaud.
Holiday destinations nearby
Holidu compares hundreds of websites to find your perfect holiday rental for the best price.