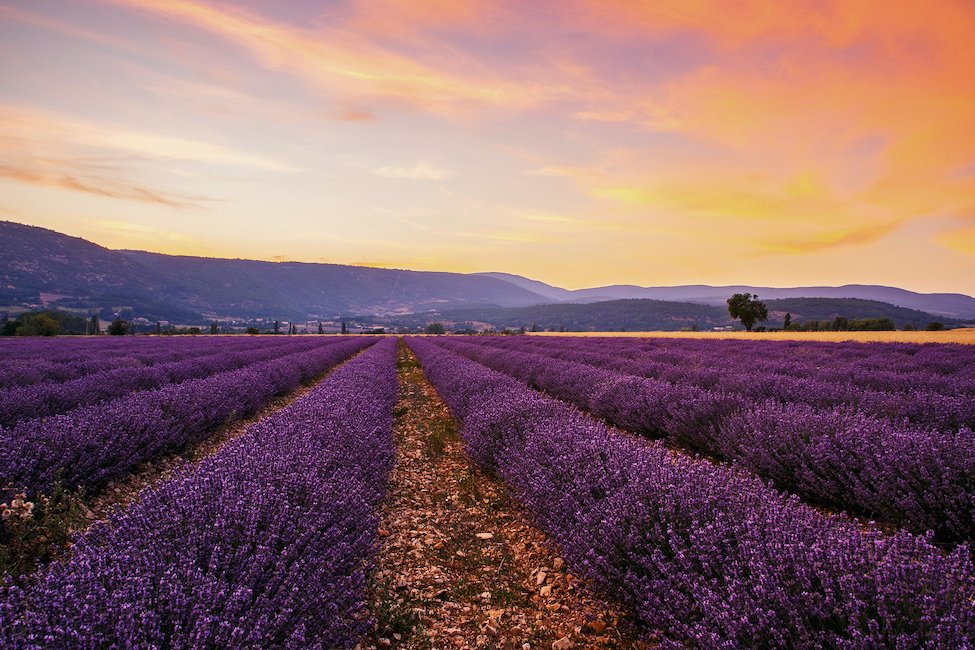 Holiday rentals and lettings in La Croix-Valmer
Start comparing over 1112 rentals in La Croix-Valmer and book at the best price!
Popular Holiday Rentals & Lettings in La Croix-Valmer
Holiday Rentals with Free Cancellation
Holiday Rentals & Lettings in La Croix-Valmer
Pet-friendly Holiday Rentals & Lettings
Holiday Rentals & Lettings with Pool
Holiday Rentals & Lettings with Internet
Find Holiday Rentals & Lettings in La Croix-Valmer
Highlights in La Croix-Valmer
Dream beaches
Mediterranean climate
Côte d'Azur
Near Hyères and Cannes
Most popular in La Croix-Valmer
Prices and availability
Prices
November
December
January
February
March
April
30 Oct - 06 Nov
£183 per night
06 Nov - 13 Nov
£184 per night
13 Nov - 20 Nov
£188 per night
20 Nov - 27 Nov
£182 per night
27 Nov - 04 Dec
£164 per night
04 Dec - 11 Dec
£162 per night
11 Dec - 18 Dec
£167 per night
18 Dec - 25 Dec
£179 per night
25 Dec - 01 Jan
£202 per night
01 Jan - 08 Jan
£192 per night
08 Jan - 15 Jan
£158 per night
15 Jan - 22 Jan
£154 per night
22 Jan - 29 Jan
£166 per night
29 Jan - 05 Feb
£149 per night
05 Feb - 12 Feb
£159 per night
12 Feb - 19 Feb
£193 per night
19 Feb - 26 Feb
£193 per night
26 Feb - 05 Mar
£199 per night
05 Mar - 12 Mar
£197 per night
12 Mar - 19 Mar
£186 per night
19 Mar - 26 Mar
£176 per night
26 Mar - 02 Apr
£153 per night
02 Apr - 09 Apr
£181 per night
09 Apr - 16 Apr
£210 per night
Average price per week
Availabilities
November
December
January
February
March
April
Percentage of available lettings
Holiday rentals and lettings in La Croix-Valmer
What if, for your next holiday, you give yourself a good sunbathing in a paradisiacal place, without leaving France? Come and relax under the bright rays of the Midi by spending a week at La Croix-Valmer, on the shores of the Mediterranean. Although this small commune has only 4000 inhabitants all year round, it has a particularly rich offer of seasonal accommodation and in particular rentals. You can relax in a tastefully decorated studio, a beautiful letting with a view of the sea or a large villa with a swimming pool according to your wishes and budget. Each La Croix-Valmer rental is ideally located, a stone's throw from the beaches or slightly set back, on the heights of the hinterland. Pleasant and friendly, La Croix-Valmer's rentals are adapted to all travellers and can be adapted to your wishes. Whether you are travelling alone, with your family, as a couple or with friends, you are sure to have a dream holiday while staying at La Croix-Valmer.
Holidays in La Croix-Valmer
Location and orientation
An ideal location on the coast
La Croix-Valmer is a small sunny town in the Var department. It is built at the foot of the Massif des Maures and on the shores of Cavalaire Bay, south of the Saint-Tropez peninsula, right next to Ramatuelle. The major cities nearby are Toulon and Hyères, further west, and Fréjus, Cannes and Antibes further east.
Coming to La Croix-Valmer
The nearest major stations are Toulon and Fréjus. From there, it is then possible to take a bus shuttle to La Croix-Valmer. If you travel by car, it takes about five hours from Lyon, six hours from Toulouse and nine hours from Paris.
Destination for idleness fans
Six beaches in the immediate vicinity
The site of La Croix-Valmer is superb and less frequented than nearby Saint-Tropez. The town is surrounded by several beaches and small coves where it is very pleasant to sunbathe and swim from May to October. Take the Chemin des Douaniers, for example, to enjoy breathtaking views of the Mediterranean and reach the mythical Gigaro Beach, with its perfectly transparent waters. Smaller, the beach of Iraclia is appreciated for its wild flora and quiet atmosphere. As for the Plage des Brouis, it is nestled in the heart of nature, within the Conservatoire du Littoral. You will appreciate the great diversity of the beaches. Some are vast expanses of white sand, others are on the edge of rocky coves and are more difficult to access. However, all of them have been awarded the Blue Flag for the cleanliness of their waters and are served during the high season by a system of free shuttles.
Many activities by the waterfront
If you can sunbathe and swim at will at La Croix-Valmer, there are many other activities available to you. The peaceful streets of the town are ideal for cycling or rollerblading and the various beaches offer the possibility of renting pedal boats, sea kayaks, windsurfing and surfing boards. The Marine Observatory also organises water rides from the D-Day Beach. After a short walk in the sea, an introduction to scuba diving is offered. It is also possible to take a cruise for a few hours by boarding a boat to Porquerolles or Port-Cros, near Île du Levant.
"According to legend, it was at La Croix-Valmer that the Roman emperor Constantine saw a crucifix during a military campaign. He then decided to convert to Christianity in 312 AD."
Top 5 things to do
1. Tasting wines from Provence
La Croix-Valmer is surrounded by a large number of agricultural lands, fruit trees and the production of Provence wines. Take advantage of your holidays to enjoy several wines produced in the region such as Bandol wines or a Château-Lafoux, but also to participate in cellar visits and tasting workshops.
2. Hiking through the Massif des Maures
This small mountain range in the south of France does not exceed 700 metres in altitude but is highly appreciated for the beauty of its views of the coast and the richness of its wildlife. Ideal for a walk of a few hours, the massif is full of badgers and martens, all kinds of birds of prey including raptors but also turtles, waders and flamingos.
3. Go on a road trip along the Mediterranean Sea
The Mediterranean coast is dotted with countless seaside resorts, small villages with a bucolic charm and cities with a rich architectural heritage. Take the D559 to Monaco, a little less than two hours away. On the way, you can enjoy sublime views of the sea but also stop in Saint-Tropez, Saint-Maxime, Juan-les-Pins, Cagnes-sur-Mer or Nice.
4. Admire the local heritage
The small old town centre of the municipality has been well preserved and includes, for example, several private mansions inherited from the eighteenth and nineteenth centuries, such as the Villa Turquoise and the Villa Les Bruyères.
5. Spend a day in Hyères
Long renowned for its spa treatments, Hyères is one of the most beautiful cities on the coast. A very interesting site to visit is the Villa Noailles, raised in the 1920s for a couple of art collectors by Robert Mallet-Stevens, one of the masters of modern architecture. If you have time, then take a mini cruise to discover the islands off Hyères such as Porquerolles and Port-Cros.
FAQs: Holiday Rentals & Lettings in La Croix-Valmer
On average, what was the cost of holiday rentals in La Croix-Valmer in 2020, the year hit by the coronavirus pandemic?
At an average price of £178.45 per night, La Croix-Valmer lies at the upper end of the price range for holiday rentals in France.
Which months allow you to save the most on holiday rentals?
If you would like to save as much as possible during your visit to La Croix-Valmer, book to go there in February (£131.47 per night on average), January (£134.58), or March (£135.33) to find the lowest prices for the whole year.
When are holiday rentals more expensive in La Croix-Valmer?
When you look at renting a holiday letting in La Croix-Valmer, the highest prices are usually seen in the month of July (with an average of £250.65 per night), followed by August (£227.15), and June (£203.37).
Is La Croix-Valmer a good location for a spontaneous getaway?
When going on holiday to La Croix-Valmer, we recommend you to think ahead, as 55% of rentals are usually booked, according to last year's data.
When are more holiday lettings available?
In 2019, the months with the largest number of accommodations available in La Croix-Valmer were May, April, and January with average availabilities of 57.6%, 56.75% and 54%, respectively.
Which months is it more difficult to find available rentals?
The month with the highest average booked rental figures is August (only 10.6% of properties were available on average in 2019). Followed by July (21.25%), and September (43.5%).
Are there many holiday lettings in La Croix-Valmer?
In La Croix-Valmer we work with 21 different partners to give you a choice of 1300 properties, so you will not be short of options!
Holiday destinations nearby
Holidu compares hundreds of websites to find your perfect holiday rental for the best price.