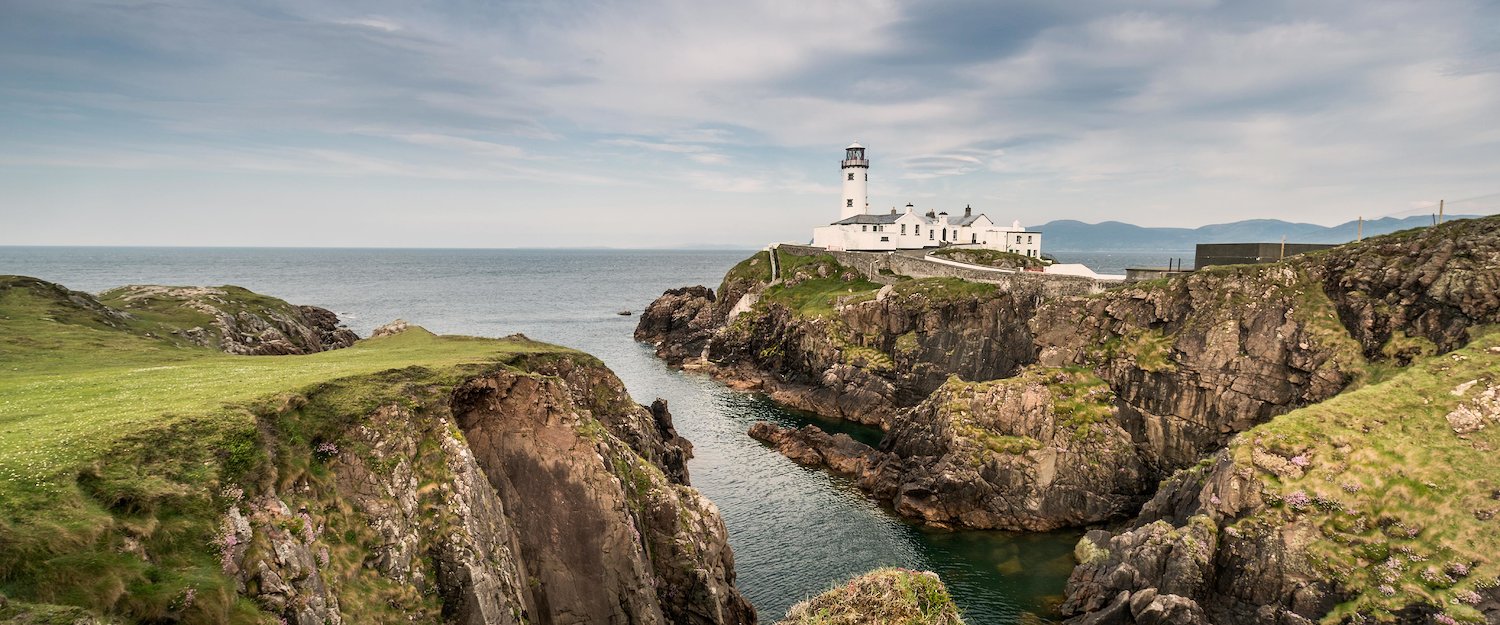 Holiday rentals and lettings in County Wexford
Start comparing over 229 rentals in County Wexford and book at the best price!
Holiday Rentals & Lettings in County Wexford
Popular Holiday Rentals & Lettings in County Wexford
Holiday Rentals with Free Cancellation
Pet-friendly Holiday Rentals & Lettings
Holiday Rentals & Lettings with Pool
Holiday Rentals & Lettings with Internet
Find Holiday Rentals & Lettings in County Wexford
Highlights in County Wexford
Historic attractions
Castle
Gardens
Beaches
Park
Islands
Lighthouse
Most popular in County Wexford
Popular Destinations in County Wexford
Prices and availability
Prices
June
July
August
September
October
Average price per week
Availabilities
June
July
August
September
October
Percentage of available lettings
Holiday rentals and lettings in County Wexford
A historic coastal gem in Ireland
Situated along the southeastern coastline of Ireland is County Wexford. The county is commonly referred to as "Ireland's Sunny Southeast" because it collectively receives more sunshine hours per day than anywhere else in the country. It's sunny coastal climate has made it a popular beach holiday destination among many other things. County Wexford is a history lover's paradise with different historic attractions to be discovered around each new corner. The county's long coastline is blessed with a stretch of golden sandy beaches dotted with charming fishing villages and lighthouses. Families, couples, and groups of friends will find plenty of ways to enjoy and discover the many gems of County Wexford!
An idyllic holiday rental
Treat yourself to a tranquil holiday in the green, coastal landscapes of County Wexford. There is a wide range of holiday rentals all over the county in varying sizes, designs, and locations, with a little something for every type of traveller. Opt for a cosy holiday rental in the green rolling hills of County Wexford with a large garden space and plenty of privacy. Stay in a rental with a sauna and a hot tub where you can enjoy some much deserved R&R. Book a holiday rental along the coastline with a private balcony where you can enjoy stunning views of the water. Many holiday rentals in County Wexford are situated just steps away from the golden sand beaches along the coast. Couples can enjoy cosy, intimate holiday rental options while families can stay in oversized accommodations. Holiday rentals offer all the modern amenities you'll need throughout your holiday including Wi-Fi, heating, air-conditioning, and fully functioning kitchens. With so many excellent holiday rentals to choose from, you'll be sure to find the perfect one for your County Wexford Holiday!
Holidays in County Wexford
The area and getting around
Arriving in County Wexford
County Wexford's main town, Wexford, is just a 2-hour drive south along the coastline from Dublin. You can also take a train or a bus from Dublin to Wexford, both of which take around 2 hours and 15 minutes. If you'd like to drive yourself, you can hire a car from a number of car hire companies in Dublin.
Getting around County Wexford
County Wexford encompasses a vast area and is most conveniently explored via private car. You can hire a car in the town of Wexford or in Dublin. If you prefer not to drive yourself, you can navigate your way around the area by public bus. Most points of interest, however, can only be accessed via private car. There are several walking areas around County Wexford, but a car is required to reach those points.
Travellers and activities
County Wexford for history lovers
History lovers will be delighted at the vast number of historic attractions scattered around County Wexford. Visit the ruins of Tintern Abbey, which date back to 1200 AD. You can walk around the grounds to discover the ruins and to learn about the history of the place. There are lovely gardens and forest walks here you can explore as well. Do a tour of the Johnstown Castle, a spectacular Gothic Revival castle boasting incredible architecture and an atmospheric ambience. There are beautifully landscaped gardens here as well with peacocks roaming about. Afterwards, you can grab a bite to eat at the on-site bistro.
County Wexford for garden enthusiasts
County Wexford is a slice of paradise for garden enthusiasts with its spectacular Wexford Garden Trail. The trail consists of over 20 gardens throughout the county, which can be visited via a self-guided tour. Among the top gardens to visit are Johnstown Castle & Gardens, Marlfield House, Kilmokea Gardens, and Wells House Gardens. Nearly all the gardens on the trail boast stunning historic manor houses, green landscaped grounds, and stunning garden trails where you can enjoy a lovely stroll. Most of the gardens also have an on-site café and gift shop where you can grab a bite to eat and buy a souvenir to take back home with you.
County Wexford boasts over 124 miles of coastline and is home to one of the longest continuous beaches in Ireland which is over 16 miles long!
Top 5 travel tips in County Wexford
1. Discover the Blue Flag Beaches
If you find yourself in County Wexford during the summer months, you'll want to dedicate a good portion of your holiday basking in the tranquil scenery of the golden sand beaches along the coastline. The waters are typically calm and suitable for swimming, and the unspoiled sandy shores are perfect for long walks and sunbathing. The five Blue Flag Beaches are among the most popular beaches in County Wexford, and well-worth a visit. Curracloe is the most popular of the Blue Flag Beaches, followed by Ballymoney, Courtown, Rosslare, and Dunannon.
2. Do a guided tour of Irish National Heritage Park
Learn about the fascinating and rich history of Ireland with a guided tour of the Irish National Heritage Park. The 35-acre open-air museum depicts life in ancient Ireland with costumed guides and fantastic storytelling. Several stations around the living history park depict various parts of ancient life and are accompanied by an informational plaque outlining the details of the different exhibits. Visit a recreated ancient hut and learn about the daily lives and routines of Ireland's earliest settlers. There's also a play area for kids and an on-site restaurant here!
3. Visit the Saltee Islands
The Saltee Islands are comprised of two small islands, Great Saltee and Little Saltee, situated 3 miles off the coast of County Wexford. You can reach the Great Saltee Island by hopping on the ferry in Kilmore Quay which departs daily between April-October. Spend the day exploring the stunning landscapes, admire the untouched coastal scenery, and spot hoards of wildlife. There's a circular walking path which leads around the island and a little picnic area. The islands are a haven for birdwatchers with a variety of seabirds, black tipped seagulls, and puffins. Do be aware that this is a completely isolated island without facilities, shops, or restaurants, so bring everything you'll need along with you!
4. Walk to Hook Lighthouse
Situated on the Hook Peninsula, the picturesque Hook Lighthouse is perched on a small cliff overlooking the ocean. It is one of the oldest operational lighthouses in the world and visitors can enjoy a tour of the inside of the house year-round. Walk the 115 steps to reach the top of the lighthouse where you can enjoy stunning views of the ocean and surrounding landscapes from the top-level balcony.
5. Visit the Dunbrody Famine Ship
The Dunbrody Famine Ship Experience is a replica of a 1840s emigrant ship. The ship is recreated to look like the real one used by emigrants who travelled to America during the potato famine. You can do a short guided tour of the ship to learn all the details about the history of emigration in Ireland and about what the emigrants experienced during the oversea journey. There's a small museum on the ship with various displays and informational plaques offering fascinating little titbits about the families who were once on board. There's a café and toilets just next door to the ship for visitors to use.
FAQs: Holiday Rentals & Lettings in County Wexford
How much do you pay on average for holiday lettings in County Wexford?
COVID-19 has severely impacted the travel industry. Based on our 2020 data, County Wexford has an annual average price of £134.41 per night.
What time of year offers, on average, the best holiday rental prices in County Wexford?
According to our most recent historical data, the months that are the cheapest in County Wexford are January, February, and March, with average prices of £116.18, £118.11 and £118.28, respectively.
When are holiday rentals more expensive in County Wexford?
Following the data observed in 2020, the cost per night for accommodation is usually higher, on average, during the months of June (£161.14), July (£155.2), and August (£140.27).
Is County Wexford a good location for a spontaneous getaway?
It is better to book your stay in plenty of time when visiting County Wexford, as only 34% of our properties are usually available throughout the year.
What are the best months for a spontaneous getaway?
In 2019, the months with the largest number of accommodations available in County Wexford were January, May, and March with average availabilities of 57%, 55.2% and 46.25%, respectively.
Which months is it more difficult to find available rentals?
The months with the lowest properties available in County Wexford are, in order, August, July and September, with respective average availability figures of 8.6%, 10.25%, and 20.75%, based on data collected in 2020.
Are there many holiday rentals in County Wexford?
We have 330 properties for you in County Wexford, provided by our 9 local and international partners.
Holiday destinations nearby
Holidu compares hundreds of websites to find your perfect holiday rental for the best price.