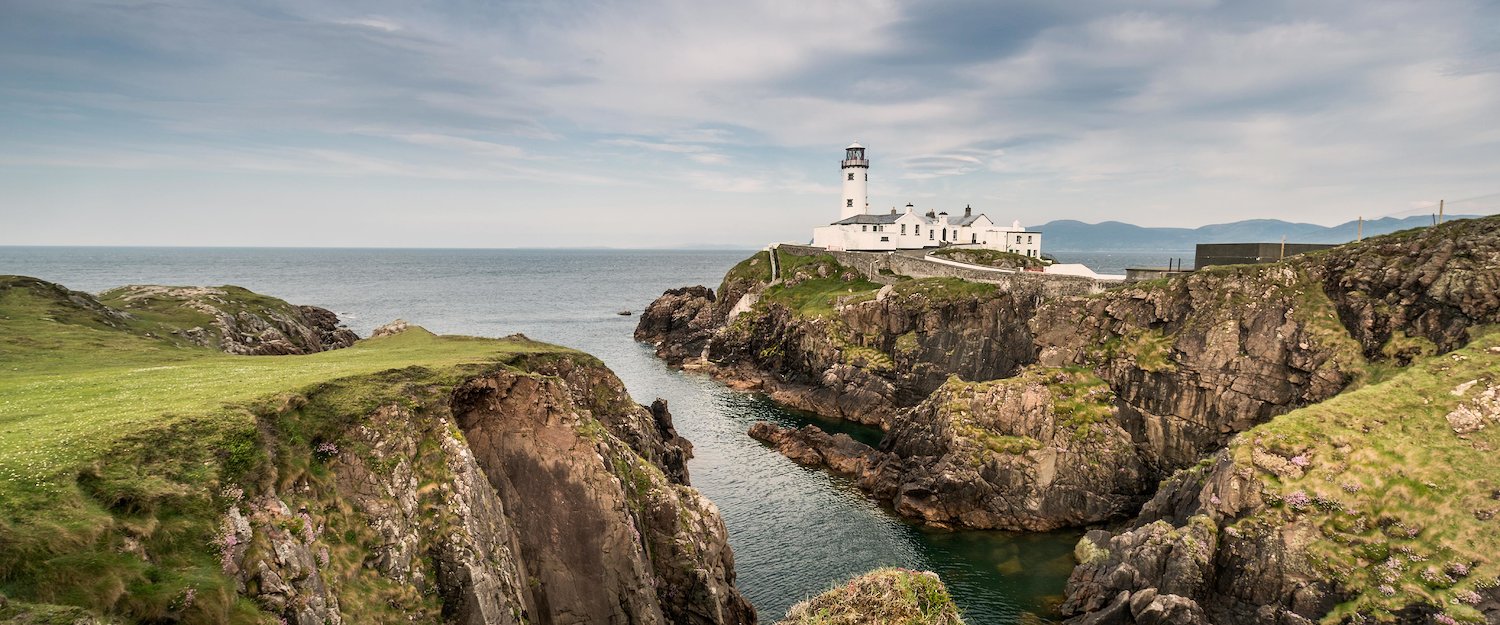 Holiday rentals and lettings in County Cork
Start comparing over 529 rentals in County Cork and book at the best price!
Holiday Rentals & Lettings in County Cork
Popular Holiday Rentals & Lettings in County Cork
Holiday Rentals with Free Cancellation
Pet-friendly Holiday Rentals & Lettings
Holiday Rentals & Lettings with Pool
Holiday Rentals & Lettings with Internet
Find Holiday Rentals & Lettings in County Cork
Highlights in County Cork
Large medieval castles
Impressive zoos with wild animals and exotic plants
Historic forts with huge gardens
Museums with impressive collections
Most popular in County Cork
Other property types in County Cork that might be interesting:
Popular Destinations in County Cork
Prices and availability
Holiday lettings prices County Cork
£170 annual average
Sep
Oct
Nov
Dec
Jan
Feb
Mar
Apr
May
Jun
Jul
Aug
Average price per week
Holiday lettings availability County Cork
48% annual average
Sep
Oct
Nov
Dec
Jan
Feb
Mar
Apr
May
Jun
Jul
Aug
Percentage of available lettings
Holiday rentals and lettings in County Cork
Museums with impressive collections
Are you someone who likes to enjoy and learn from the history of the places they visit? Do you like nature and wild animals? Are you a lover of coastal regions? County Cork has exactly what you are looking for. You will find excellent holiday rentals around the best attractions, and you will be amazed at all that this incredible place has to offer. Discover everything that is inside the Titanic Experience Cobh or go to walk the halls of the amazing Blarney Castle. All this makes the city of County Cork a very attractive destination for many tourists from all over the world. Don't wait any longer, grab your bags and come to County Cork!
A very traditional facade with a gabled roof of tile
In County Cork you will have the opportunity to stay in a fabulous holiday rental! These accommodations often have spacious bedrooms with double beds, and a sofa bed in the living room. The rentals come with TVs with satellite signal in addition to having a Wi-Fi connection. In the kitchens, they offer a microwave and a huge amount of utensils to prepare delicious meals. Outside you can often find a nice garden, a perfect place to unwind or play with the children.
Holidays in County Cork
The area and getting around
Extraordinary points for people who enjoy the wonderful landscapes
In Garbage which is further west in this stunning county which borders steeply with the sea is one of the most beautiful places which offers a wonderful view of the Irish Sea, we refer to Dursey Island extraordinary points for people who enjoy the wonderful landscapes as it offers a 360 degree view of an impressive panorama like no other place. It offers a delicately gray traditional British sky with a sea with a beautiful metallic blue and the cliffs that combine the green grass of the surface with the grey of the rock that completes it. In addition, the place has several access routes in which visitors can enjoy an energizing walk to take advantage of exercising. It is one of those places that, thanks to its indisputable beauty, you have to visit if you come to see the city. It is ideal to go very early in the morning while the sky is still dark and wait for dawn to enjoy the impressive spectacle of colours offered by all that panorama in combination with the radiant sun.
The guardian of the collective memory
For its part, the eastern zone is home to a point that is really impressive for all the history it keeps, for the importance, it has had militarily over the years because it has become a guardian of both the collective memory of the inhabitants of the city and of its integrity and for all the knowledge that it has the possibility of offering songs to tourists and visitors as well as to the inhabitants themselves. Spike Island is a fantastic place that works as a fort and port where people who are going to meet them can access inside and very threshold of the past at a time when war was the common factor in this place. It has some fortified walls that surround it in the shape of a star and what, if seen from above, shows the perfection of the geometric figures. Inside you can see the buildings that make it up that are not despite the passing of the years. In addition, taking into account the cost of a strategic point in the city, it offers one of the most privileged views that can be found in this town.
Travellers and activities
County Cork for history lovers
It is well known that people who enjoy culture and especially lovers of history and knowledge of the past have many places to visit to display their passion in this impressive city. One of the most representative and famous in the Titanic Experience Cobh is an impressive institution that has very modern facilities and a huge number of exhibitions that are capable of astonishing people of different generations. The museum has an impressive attraction that relives the experience lived aboard the Titanic and makes tourists learn a lot about the conditions that the third and first class passengers experienced during the shipwreck. It is advisable to do the visit with one of the expert guides who will make you delve into history to the point that it feels like your own life and will not make you miss any detail of everything that this impressive museum has to offer. As if that were not enough, the museum has a spectacular restaurant that recalls the restaurant of the famous ship where you can enjoy delicious food and drinks that are essential to regain strength and continue with the visit.
County Cork for nature lovers
Nature lovers have an incredible place in this city where elements that are difficult to find anywhere else in the world are found, so they can be ecstatic with this attraction. Fota Wildlife Park is an amazing place, a natural park of 30 hectares in which 30 species of mammals and 50 species of birds coexist. Visitors have the opportunity to enter its corridors and observe the dynamics of the life of very exotic animals. In this wonderful park, you can find animals that roam freely in the surroundings such as lemurs or squirrel monkeys and also much larger animals that are in huge cages such as bison or giraffes. Tourists can do the tours by hand and learn about the animals on the plates that are in each of the places where they are found, or they can choose to make the visit with an expert guide who deepens their knowledge about each of the animals to that visitors do not miss any detail of what the park offers.
Did you know that The Magic Lintern is a cinema that has been showing movies in the city for more than 120 years?
Top 5 travel tips in County Cork
1. Go see a film at the Magic Lantern
This fantastic theatre is itself a living legend as it is one of the oldest theatres in Europe still standing. Today, Visitors have the opportunity to enter the establishment and learn about a good part of the history of cinema and projections in the city, as well as being able to see one of the films that are projected in real time. As if that were not enough, you have the possibility of accessing a guided tour to be aware of all the details of the knowledge that this impressive place offers.
2. Tour the interior of a medieval castle
Blarney Castle is a stupendous architectural work of art built on the banks of the Martin River in approximately the 13th century. Legend has it that Visitors must kiss the stone of eloquence from below while it is suspended in the void and thus obtain the gift of eloquence, wanted to tell that the land is located in the upper part of the Castle. The place is also endowed with wonderful Victorian gardens and large natural-style recreation areas.
3. Enjoy a beautiful natural landscape
The Torc Waterfall is a fantastic place that, thanks to the green of the vegetation and the well-arranged stream with the stones cutting the mountain in two, added to the mist that usually accompanies it, seems to have come out of a fairy tale. It is a really photogenic place where it is necessary to take out the camera and take all the necessary photos so that you can capture the beauty of this place in an image that really gives credit.
4. Meet an impressive observatory
Blackrock Casyle Observatory is an impressive place that no description for it is complete to speak of. It is a place where visitors can already appreciate from far away the enormous beauty that radiates from the castle. The place is also a science study centre where the work is done mainly with local materials and an observatory since the enormous main tower allows a privileged view of everything that surrounds it.
5. Drive a jet ski
Lameson Distillery Midleton is an amazing distillery where you can have loads of fun while you train to make this delicious spirit. Visitors have the opportunity to access a guided tour of the entire factory where an expert whiskey distiller will introduce them to the entire process from the seed to the finished product in which specific spaces of the building they are made and to finish off at the end. You will have the opportunity to taste various types of whiskey and decide which one is your favourite.
FAQs: Holiday Rentals & Lettings in County Cork
How much do you pay on average for holiday lettings in County Cork?
Based on an annual average price of £146, County Cork is not a destination that stands out as the most expensive or the cheapest in Ireland.
What time of year offers, on average, the best holiday rental prices in County Cork?
If you are looking to get the most out of your money, the most budget-friendly months to visit County Cork are May (£133 per night for accommodation, on average), April (£138), and June (£138).
In which months is it more expensive to rent a holiday letting in County Cork?
When it comes to looking for a holiday letting in County Cork, the most expensive months are, in descending order, January, December and August with average prices per night of £157, £154, and £153, respectively.
Is County Cork a good location for a last-minute getaway?
If you decide to discover County Cork, we suggest planning your travels long before you go because it tends to be very high in demand, with an annual average occupation of 68% in the previous year.
What time of the year can I find more available holiday rentals?
The most available months, on average, are November (with an availability of 51%), October (44%), and February (42%), according to the trends observed last year. However, even during the months when the availability is the highest, the average is 46%. Due to this, it is better to always book a little in advance to be sure to find the rental of your dreams.
During which months are there fewer rentals available in County Cork?
Holiday rentals in County Cork reach their peak in demand in August, with an availability rate of 7%. The second most popular month is July with 8%, and the third is June with 18%. During this period, availability is only around 11%. Due to this, it is better to make your reservation as soon as possible.
Are there many holiday lettings in County Cork?
Holidu collaborates with 10 different partners to offer you a choice between 700 properties we have in County Cork.
Holiday destinations nearby
Holidu compares hundreds of websites to find your perfect holiday rental for the best price.