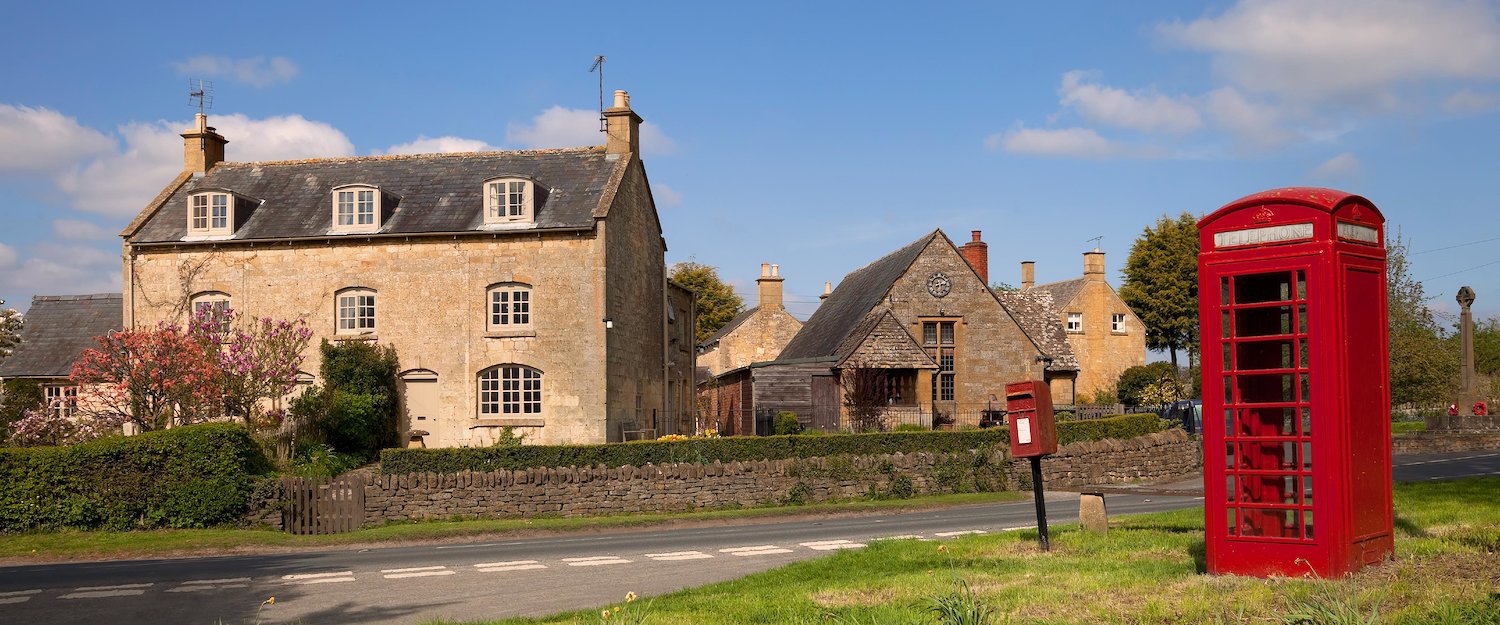 Holiday rentals and lettings in Bradford on Avon
Start comparing over 19 rentals in Bradford on Avon and book at the best price!
Holiday Rentals & Lettings in Bradford on Avon
Find Holiday Rentals & Lettings in Bradford on Avon
Highlights in Bradford on Avon
Streets with medieval style
Astonishing Gardens
Great breweries
Beautiful old buildings
Most popular in Bradford on Avon
Other property types in Bradford on Avon that might be interesting:
Prices and availability
Prices
July
August
September
October
November
December
January
February
March
April
May
June
Average price per week
Availabilities
July
August
September
October
November
December
January
February
March
April
May
June
Percentage of available lettings
Holiday rentals and lettings in Bradford on Avon
Astonishing holiday rentals in Bradford on Avon
Would you like to have a holiday away from the noise of the city and get out of the routine? Visit the charming Bradford on Avon, in the southeast of England where you will find magnificent holiday rentals to share with the family, well-deserved days of rest surrounded by stunning nature. Bradford on Avon is known as little Bath, which stands out for its outstanding natural beauty and the incredible architectural style of its street buildings. Visit its wonderful museums and old historical buildings, where you can learn much more about the history of this beautiful city. Stroll through its gardens and marvel at the enchanting landscapes. Walk through the city centre where you will find beautiful houses with medieval style and a wide variety of shops, cafés, pubs, and restaurants with an incredible family atmosphere.
Fabulous holiday rentals with modern style and luxury touches
Bradford on Avon has fantastic country style holiday rentals for you, some of these considered Grade II listed buildings, with some luxurious and modern touches. You can find a fantastic open-plan living area that includes gas central heating, flat screen TV with cable, free Wi-Fi, DVD player, large dining room and much more. The comfortable kitchen includes a refrigerator, microwave, coffee maker, kettle, oven, stove and other appliances such as washer and dryer. You will also find cosy rooms with a bathroom that includes a shower, hairdryer, and towels. Soft king-size beds with linen included. Outside you can enjoy a large garden with terrace and furniture to enjoy outdoor activities contemplating beautiful surroundings of the nature of Bradford on Avon. Do not think more and book the holiday rental that is to your liking to enjoy a magnificent holiday.
Holidays in Bradford on Avon
The area and getting around
Visit the wonderful Bradford on Avon Museum
This is a charming and unique museum, where you will find a unique collection of an extensive variety of pharmaceutical products from centuries past, stored in their bottles with their original labels. Additionally, the establishment preserves a large part of its original structure, such as its wooden floors and some windows. This is a small, but pleasing museum that attracts the curiosity of tourists every year, its entrance is completely free and on its tour you can learn in an interesting way a little more about the history of Bradford on Avon.
Stroll through the Kennet & Avon Canal
This incredible canal runs from Bristol to Reading and was inaugurated in 1810. Nowadays, it is used to transport a wide variety of products that are distributed by boat. However, it is a very popular place for locals and tourists due to its beautiful landscapes and the environment for fun outdoor activities to do with the family, such as fishing, taking walks in the surroundings, picnics, or fantastic boat trips that go from the pie on Frome Road by the canal, where you can admire the incredible natural scenery for which Bradford on Avon is famous.
Travellers and activities
Bradford on Avon for nature lovers
If you are someone who loves nature, and you love to enjoy its surroundings, you must visit the magnificent The Peto Garden. This is a small but charming garden just 10 minutes from the city of Bath. You will discover adorable landscapes like out of the books of the renowned writer Jane Austen, with beautiful flowers and a great variety of plants. On the walk through this spectacular garden, you can enjoy the best views of the English countryside, where you can also enjoy pleasant picnics. Finally, you cannot miss its incredible tearoom with a terrace, with a great variety of desserts and drinks to choose from its menu. The Peto Garden is the perfect place to relax and enjoy an afternoon stroll through the Bradford on Avon countryside.
Bradford on Avon for beers lovers
Bradford on Avon has for all beer lovers the incredible Kettlesmith Brewing Company, located in the industrial zone of the city, with a fantastic rustic bar area and winner of the award for best independent microbrewery, which mixes styles from America, England with Belgian touches. It is one of the highly recommended places to visit. You can take the guided tour of its surroundings where you will learn the whole process that is carried out to produce its excellent and wide range of beers, which include 6 types and one of them especially for vegans, in addition to producing other drinks such as wine and gin. Do not miss at the end of the tour of the tasting of this magnificent product and take a walk through its wonderful store to take home the ones you like.
In Bradford on Avon you will find one of the main and most important rubber producers in the country, The Avon Rubber, especially for the automotive industry.
Top 5 travel tips in Bradford on Avon
1. Tour the amazing Westwood Manor
It is an old Manor, it was built in the 15th century and has undergone several restorations over time, it is currently managed by the National Trust. Among its most important attractions is its curious topiary and its magnificent rooms with a variety of collectibles that include Italian musical instruments, works of art such as some paintings of British monarchs and other well-preserved items from centuries past. You can explore its incredible extensive gardens to enjoy the beauty of the surroundings and visit its incredible gift shop to take home a lovely souvenir.
2. Explore the old Tithe Barn
The Tithe Barn, is one of the oldest stone barns in England made of stone in the 14th century cared for by the English heritage and is located near the Kennet & Avon canal. It is definitely one of the best medieval monastic granaries in the entire country that is very well-preserved. You can also take a walk around the surroundings, where you will find fantastic craft shops with unique items from the area. The Tithe Barn is one of the most visited places in Bradford on Avon for its very well-preserved structure that arouses the curiosity of tourists.
3. Discover the fantastic Saxon Church
Known as the Church of Saint Laurence, it is one of the few Anglo-Saxon churches you can find in England. This temple is characterized by not having suffered alterations after medieval times. It is said that its construction dates from the year 700. Inside, you can discover the incredible details of its construction on the walls and beautiful windows with coloured stained-glass. During the tour, you can find interesting facts about this temple and its fascinating history over the centuries. If you like to visit temples for religion or for their design and architecture, you cannot miss this beautiful church.
4. Take the best pictures from the amazing Town Bridge & Lock up
This spectacular bridge was built in the 18th century that still preserves elements of its original structure and design, such as its two arches from the time. From this bridge, you will be able to appreciate the traffic that comes from Market street to St Margaret's street. It is known for being one of the most visited places by tourists serving as a viewpoint, since from that point the best photographs of all the astonishing landscape of Bradford on Avon are obtained in contrast of nature with the city. Take a short walk around this fantastic bridge, so you don't forget to take home a nice memory of the best that this city has to offer.
5. Go shopping at beautiful The Shambles
The Shambles, is a fantastic area of Bradford on Avon, famous for preserving the old medieval style very well in most of the houses that were once from the Tudor era, with some half-timbered roofs and some made entirely of stone. In the past, they were the city market. Currently, this area is home to a wide variety of stores where you will find everything from rubbing, shoes, household items, handicrafts and much more. Additionally, you can also enjoy cafés, bars, and restaurants with the best atmosphere to enjoy and relax.
FAQs: Holiday Rentals & Lettings in Bradford on Avon
How much did it cost for a holiday rental in Bradford on Avon last year?
At an average price of £184 per night, Bradford on Avon lies at the upper end of the price range for holiday lettings in the United Kingdom.
Which months allow you to save the most on holiday rentals?
If it is your aim to save as much as possible during your visit to Bradford on Avon, go there in May (£166 per night on average), August (£173), or April (£173) to find the lowest prices for the whole year.
In which months is it more expensive to rent a holiday letting in Bradford on Avon?
When you look at renting a holiday letting in Bradford on Avon, the highest prices are usually seen in the month of November (with an average of £199 per night), followed by December (£196), and January (£196).
Is Bradford on Avon a good location for a last-minute getaway?
It's worthwhile if you book your stay in plenty of time when visiting Bradford on Avon, as only 10% of our accommodations are usually available throughout the year.
What time of the year can I find more available holiday rentals?
The best months to find free accommodation in Bradford on Avon are January (the average amount of properties that are available reached 26%), March (23%), and April (14%). However, even during the months when the availability is the highest, the average is 21%. Due to this, it is better to always prepare your holiday to Bradford on Avon in advance.
When are there fewer rental options available in Bradford on Avon?
The month with the highest average number of booked rentals is December (only 3% of properties were available on average in the previous year). Followed by October (5%), and August (5%). During these three months, availability is really low (4%). Due to this, it is better to make your reservation as soon as possible.
How many holiday rentals are there in Bradford on Avon?
Holidu works with 5 different partners to offer you an inventory to choose between 50 properties we have in Bradford on Avon.
Holiday destinations nearby
Holidu compares hundreds of websites to find your perfect holiday rental for the best price.