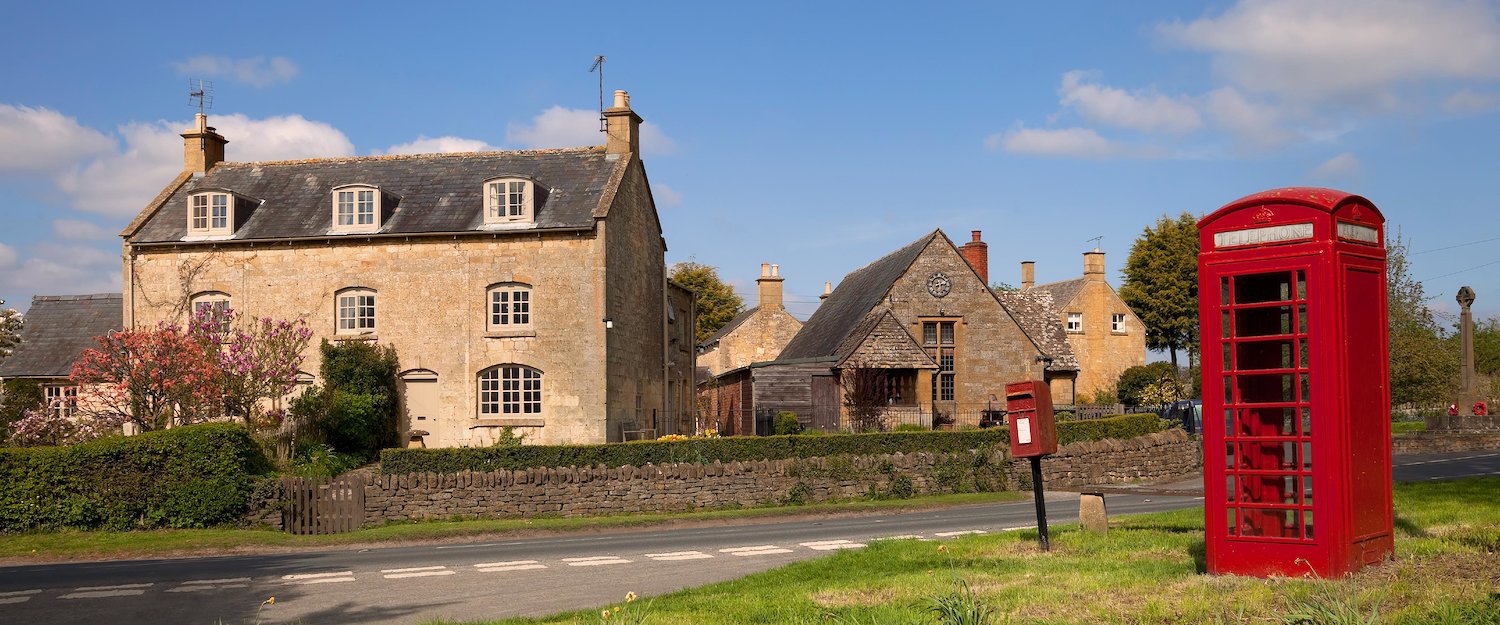 Holiday rentals and lettings in Stroud
Start comparing over 248 rentals in Stroud and book at the best price!
Holiday Rentals & Lettings in Stroud
Popular Holiday Rentals & Lettings in Stroud
Holiday Rentals with Free Cancellation
Pet-friendly Holiday Rentals & Lettings
Holiday Rentals & Lettings with Internet
Holiday Rentals & Lettings with Parking
Find Holiday Rentals & Lettings in Stroud
Highlights in Stroud
Museums in ancient mansions
Great public park with swimming pool
Water channels that cross the city
Picturesque landscapes from above
Other property types in Stroud that might be interesting:
Prices and availability
Prices
July
August
September
October
November
December
January
February
March
April
May
June
Average price per week
Availabilities
July
August
September
October
November
December
January
February
March
April
May
June
Percentage of available lettings
Holiday rentals and lettings in Stroud
Water channels running through the city
Are you one of the people who like picturesque landscapes? Do you enjoy history and culture? Are you a lover of rivers and canals that run through cities? Stroud is the perfect place for you. You will find numerous vacation rentals throughout the city near the most wonderful places. From Stratford Park to the Thames and Severn Canal and from Coaley Peak to Selsley Common you will discover all that this great city has to offer. Museums in ancient mansions; Great public park with swimming pool; Water channels that cross the city; Picturesque landscapes from above and much more. The views of the city from Selsley Common are to be perplexed, and the Museum in the Park will fill you with history and culture. This makes Stroud an attractive destination for many visitors, so you should pack your bags and visit Stroud!
Spectacular kitchens with dining rooms and utensils
Thanks to the natural beauties and the adequate urban planning, investment in attractions with tourist potential, the city of Stroud has had an increase in the number of visitors it receives annually, especially when the season is high. It is evident that there have been many improvements also in the hosting services that it offers. In the city you can find a spectacular holiday rental with 4 bedrooms and 4 bathrooms, with two rooms with three single beds each and another two with two single beds each, in addition to a sofa bed in the living room, that is, it is spacious enough to house 11 people. With interior spaces with very modern finishes, a huge room with satellite television and many counters, with a spectacular kitchen and dining room with all the utensils available. Also outside it has a large recreation area, with a beautiful terrace with outdoor furniture and a beautiful garden. As if that were not enough, the property has private parking and pets are allowed. Everything you need to spend quality time.
Holidays in Stroud
The area and getting around
An incredible farmshop and kitchen
In the part that is more to the north of the city is an impressive place that will be a wonder for people who enjoy healthy and natural food, sustainable development and community growth. Gloucester Services Southbound is an impressive organization that offers freeway service and puts a variety of more than 130 natural products within reach of the people an incredibly wide variety of dishes cooked 11 0 working with local farmers and farmers and entrepreneurs within a radius of no more and 30 miles that also has sustainable development and community growth as one of its main objectives. From meat products to fruits and vegetables of all kinds such as desserts and artisan products are some things you can find in this impressive place. The project began as a small family organization on a hill that offered highway services and that over time the alliances and vision of the future grew until it became this huge organization. In addition, the buildings and facilities are strategically designed to set the place around modernity without losing complexity. What does sustainable development mean, preservation of the natural world and community growth.
360 degrees from above
At the other end, on the south side of town, is Coaley Peak which is a beautiful low-vegetation hill from which you can get a 360-degree panorama of the town of Stroud. It is an ideal place for people who enjoy panoramic and beautiful views of the valleys, for those who love the fresh air and the smell of the mountains and the rays of the sun on their skin; and especially for those who like hiking as it has an extensive path where you can practice this popular sport. It has particular places that are perfect to relax under the shade of a tree and also think that it has tables for those who want to enjoy a relaxing picnic and as if that were not enough it is common for an ice cream truck to be in the place so it also sometimes you can enjoy delicious ice cream.
Travellers and activities
Stroud for families
One of the most attractive places for the whole family to have fun is, without a doubt, Go Bananas, which is an extraordinary children's theme park that is every child's dream. The park is full of games and attractions, especially those related to ball pool mazes where children must demonstrate their physical and cognitive abilities and also many traditional games such as swings or The seesaw. It also has many other original attractions that will ensure that children never lose the fun or get bored while they are in the establishment. As if that were not enough, it also has some games that are outdoors which are for slightly older children and also has a beautiful cafeteria for snacks and a beautiful restaurant for people who want to spend all day in the place and enjoy a delicious family meal.
Stroud for history lovers
Lovers of oral history will find in this beautiful city a place that will surely seem like a very specialty in which they can fill up on knowledge. "Museum in the Park" is the official institution that is essentially in charge of preserving and disseminating the local history of this city. It is located in a beautiful 17th century mansion and has a cozy cafeteria and a wonderful garden that is full of wild flowers. Visitors will have the opportunity to take a guided tour with one of the local experts in the history of the city, in which they will have the opportunity to observe common and uncommon objects that in one way or another marked the future of this entire community. The museum houses many of the tools that the farmers used in the founding of the city, machines that were used for the same work and possessions of the people that were more representative for the collective memory of the town.
Did you know that the famous lawyer, writer and environmental activist, known as the "Earth Advocate" Polly Higgins, lived in Stroud for most of her life?
Top 5 travel tips in Stroud
1. Take a dip in the pool in a public park
Stratford Park is not one of those places that become landmarks of a city because they are the ones that most represent its essence. It is a beautiful public park that has statues of iconic people of the city, with places of recreation in the open air, with very well-kept gardens, with a beautiful vegetation, many types of sight and also has a great lake and a huge swimming pool where you will have the chance to bathe. In addition, the park has many leisure centers that are one of the tourist attractions of the city.
2. Go to know a beautiful water channel that runs through the city
The Thames and Severn Canal is a canal that was initially conceived as part of a route of the Bristol Channel in London and that today is an important tourist attraction thanks to its great beauty and the particularity that it crosses the city. The canal has a nice walkway and a cycle path that surrounds it, where locals and visitors can either take a walk or exercise by bicycle while enjoying the beauty of the canal and the city.
3. Take a boat ride along a beautiful waterway
Stroudwater Navigation is a canal inaugurated in 1730 that crosses many of the most beautiful and best preserved areas of the city and that has the possibility of being re-traveled by boats. In addition to that, the canal is surrounded by paths and bike paths, so you can take a walk or bike ride and because of its outside, a good part of the canal passes through an area of ​​wooded vegetation, which is very pleasant to look at and in some places the foot of the canal is adorned with beautiful flowers which are capable of brightening the day of any visitor.
4. Go enjoy the beauty of a medieval house
Lypiatt Park is an extraordinary place for people who are lovers of history and architecture as it is a remarkable medieval manor house that is recognized as a wonderful work with enormous architectural value, considered a grade 1 listed building. A gigantic extension of land whose surface is endowed with a beautiful lawn and on which are many medieval dependencies with great historical relevance, and as if that were not enough it has Victorian gardens that are incredibly well cared for and that look like a fairy tale.
5. Go hiking in a breathtaking forest
Doverow Wood is a remarkable place for people looking to relax, get away from the vices of the city, and breathe fresh air. It is an area known for its smell of nature, its incredible landscapes and all the majesty of the flora and fauna it offers. It has an extensive path on which you can hike if it is very difficult, so it is possible to visit it by people of any age, be they the elderly or children. In it you can see astounding landscapes in summer with sunsets that will take your breath away and in winter when the snow falls the caress the view only improves since the trees dressed in white give the forest a dreamlike appearance.
FAQs: Holiday Rentals & Lettings in Stroud
How much do you pay on average for holiday rentals in Stroud?
Stroud has an average price of £197 per night, which is a relatively high one among the cities in the United Kingdom.
Which months allow you to save the most on holiday rentals?
The months that allow you to save the most in Stroud are March, February, and April, with average prices of £190, £190 and £191, respectively.
When does the price of holiday rentals in Stroud go up the most?
When it comes to looking for a holiday letting in Stroud, the months when it is most expensive are, in descending order, July, August and October with average prices per night of £207, £206, and £199, respectively.
Is Stroud a good location for a last-minute getaway?
It is recommended that you book your stay in plenty of time when visiting Stroud, as only 13% of our properties are usually available throughout the year.
When are more holiday lettings available?
The best months to find available accommodation in Stroud are January (the average amount of properties that are free reached 28%), March (15%), and May (15%). However, even during the months when the availability is the highest, the average is 19%. It would be a good idea to always prepare your holiday to Stroud in advance.
When are there fewer rental options available in Stroud?
The months with the lowest properties available in Stroud are, in order, July, August and June, with respective average availability figures of 6%, 6%, and 8%, based on data collected from last year. During these three months, availability is really low (7%). Due to this, it is better to reserve as soon as possible.
How many rentals are available in Stroud?
In Stroud we collaborate with 8 different providers to give you a choice of 290 properties, so you will not be short of options!
Holiday destinations nearby
Holidu compares hundreds of websites to find your perfect holiday rental for the best price.