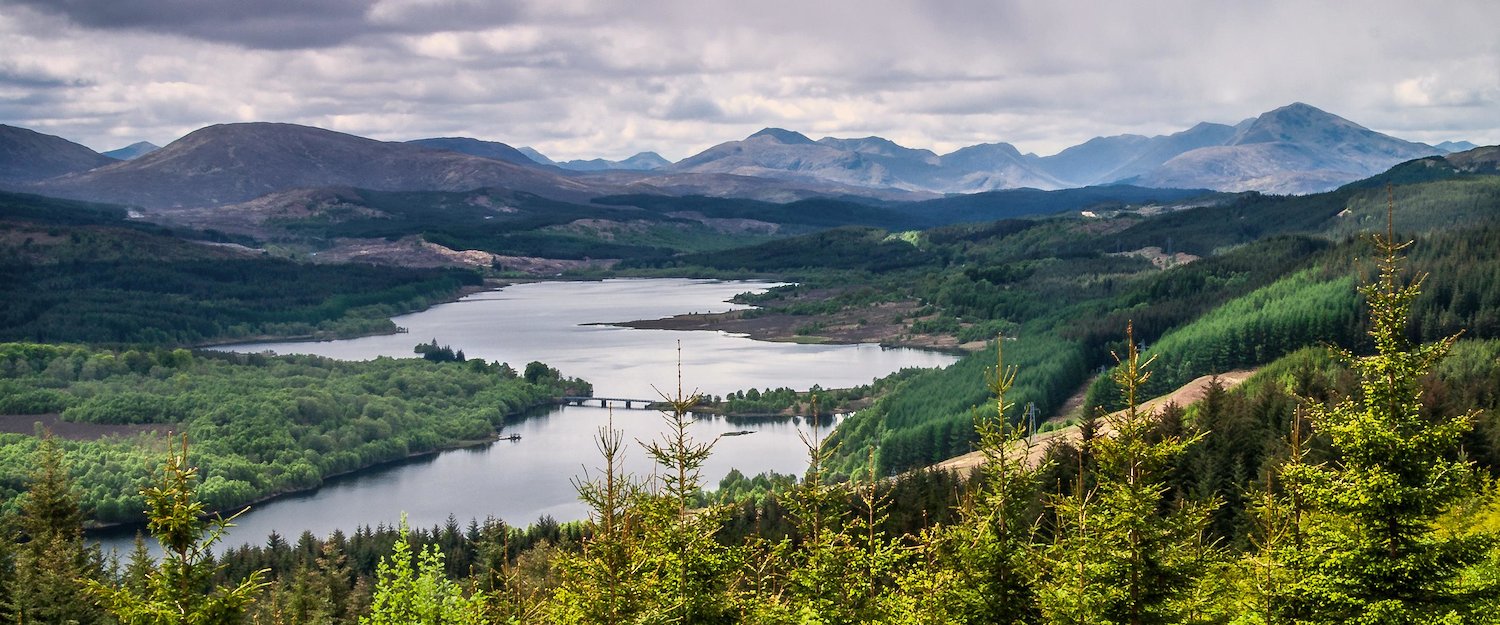 Holiday rentals and lettings in Fort William
Start comparing over 114 rentals in Fort William and book at the best price!
Holiday Rentals & Lettings in Fort William
Popular Holiday Rentals & Lettings in Fort William
Holiday Rentals with Free Cancellation
Pet-friendly Holiday Rentals & Lettings
Holiday Rentals & Lettings with Internet
Holiday Rentals & Lettings with Parking
Find Holiday Rentals & Lettings in Fort William
Highlights in Fort William
Beautiful coastal city
Natural landscapes
Fun hiking trails
Historical and cultural sites
Most popular in Fort William
Other property types in Fort William that might be interesting:
Prices and availability
Prices
August
September
October
November
December
January
February
March
April
May
June
July
Average price per week
Availabilities
August
September
October
November
December
January
February
March
April
May
June
July
Percentage of available lettings
Holiday rentals and lettings in Fort William
Beautiful and comfortable holiday rentals close to the city
The places you can find in Scotland to go on holiday are quite unique and phenomenal, but undoubtedly, the one Holidu has for you here is one of the best. Fort William is a fantastic village in the North West of Scotland, and has been a popular tourist destination over the years, due to the fact that it is bordered by several lochs, which, as well as providing an incredible view, are very popular with tourists who come to visit. Here you'll find a variety of natural wonders to enjoy as well as interesting places within the city, so no matter where you go you're sure to have a fun and enjoyable time. Now, the accommodations in which you can stay in this village come in all sizes and styles, so you're sure to find something to suit you.
Relaxing and comfortable holiday rentals for all tastes
Because this village is such a popular place to come for a holiday, the rentals that can be found come in many shapes and sizes. Regardless of whether you are coming with a large number of people, there are rentals that can accommodate up to 10 people without any problem. There are also many styles to choose from, the most popular being log cabin style accommodations, although there are also beautiful cottages and stone-faced buildings. Don't think twice and come and enjoy Fort William, book your rental now!
Holidays in Fort William
The area and getting around
A place near the best Lochs and natural places
The fantastic Fort William is conveniently located close to Scotland's most beautiful lochs, such as Loch Linnhe (the country's longest loch), and Loch Eil, as well as being at the mouths of both the River Lochy and the River Nevis. It is also close to fabulous natural sites such as Scotland's highest mountain, Ben Nevis, that is actually quite popular with people who enjoy out-door activities like walking and cycling. Although these places are a little out of town (with the exception of the lochs), they are easily accessible, whether you want to travel by car or train, only a few hours away but surely well worth it.
A town with many things to enjoy
Although the nature sites are of great renown in this village, the city centre and its surroundings are quite interesting and have a lot to see. One of its advantages is that Fort William is connected to major Scottish cities such as Glasgow and Edinburgh, so getting here is easy. You can choose to travel by car, as well as by bus or train, which will take between 2 and 3 hours. Once you arrive you'll realize how compact the town is, so you can easily visit it on foot, and it's the best way to get a close-up view of the beautiful traditional structures that make up Fort William, its cafés, several shops, restaurants and cultural and historical sites.
Travellers and activities
Fort William for nature lovers
Now to talk a little more in depth about the fantastic nature that can be found in Fort William, it is obligatory to talk about one of the most popular attractions of the place. Ben Nevis is ranked as Scotland's largest mountain, at 4,406 feet high, and was once a volcano that erupted millions of years ago, the remains of which formed the structure it has today. There are several hiking trails, but be aware that many of them are for experts and those in good physical condition, as they can be steep and quite long. However, the great views that await you at the top are truly fascinating.
Fort William for culture lovers
Now, if what you want is a change of scenery and a visit to a place full of culture, you will certainly have several options to choose from. One of them is the West Highland Museum, which is located right next to Fort William High Street, with a variety of exhibits featuring archaeological treasures and artefacts, Victorian weaponry, coins and medals, as well as photographs that tell stories such as mountain rescues.
Fort William is ranked as the ''out-door'' capital of England because as well as being a place that has an incredible tourist trade, the natural beauty it possesses is also well known.
Top 5 travel tips in Fort William
1. Visit Steall Waterfall
This incredible waterfall is a must on a tour of Fort William's natural wonders. As the second-highest waterfall in Scotland at 393 feet, it is certainly a place that many tourists visit every year. And rightly so, there are many routes and trails that will take you to see the stunning waterfall, but you can also enjoy the incredible scenery along the way, including sweeping valleys and meadows, as well as lush woodland.
2. Explore Old Inverlochy Castle
This is a ruined castle built in the 13th century by John "the Black" Comyn. Because it was the site of two battles in antiquity, its appearance, apart from being a product of the passage of time, is rather battered, but it is still an interesting structure to see. With large, thick stone walls surrounded by very green vegetation, this place invites you to explore its surroundings and imagine what this castle was once like during its golden years.
3. Enjoy a delicious drink at Ben Nevis Distillery
This distillery is quite interesting, as it is one of the oldest in Scotland and is where Ben Nevis 10-year-old and Ben Nevis 21-year-old whisky is distilled. It is located at the base of the Ben Nevis mountain, hence the name, and offers a variety of tours around the production area and working distilleries, as well as giving you a taste of their delicious drinks.
4. Have a fun day at Jacobite Steam Train
There is no doubt that this train ride will leave you delighted. With a return journey of approximately 84 miles, this stretch will take you to several major tourist attractions, including Arisaig Railway Station, the freshwater Loch Morar and the River Morar, before finishing with a visit to Europe's deepest seawater loch, Loch Nevis.
5. Discover the Saint Andrew's Church
This is another historic site that will catch your eye in Fort William. The Anglican church dates back to the early years of Catholicism in Scotland, and today you can admire its beautiful stone structure. Inside you will also find stone walls but also beautiful stained-glass windows with religious figures, and once outside you can explore its small garden, which is also a graveyard, which can be noticed due to the various tombstones found there.
FAQs: Holiday Rentals & Lettings in Fort William
What was the average price of holiday rentals in Fort William last year?
Last year revealed that Fort William has an annual average price of £165 per night.
Which months allow you to save the most on holiday rentals?
If you are looking to get the most out of your money, the cheapest months to visit Fort William are November (£145 per night for accommodation, on average), February (£148), and March (£148).
In which months is it more expensive to rent a holiday letting in Fort William?
When you look at renting a holiday letting in Fort William, the highest prices are usually seen in the month of August (with an average of £185 per night), followed by July (£184), and June (£180).
Is Fort William a good location for a last-minute getaway?
It is better to book your stay in plenty of time when visiting Fort William, as only 16% of our accommodations are usually available throughout the year.
When are more holiday lettings available?
The months that offer the most accommodation options, on average, are November (with an availability of 31%), January (23%), and May (20%), according to the trends observed last year. However, even during the months when availability is the highest, the average is only 25%. It would be a good idea to always book a little in advance to be sure to find the rental of your dreams.
During which months is it more difficult to find available rentals?
The month with the highest average number of booked rentals is July (only 5% of properties were available on average in the previous year). Followed by September (6%), and August (9%). During these three months, availability is only around 7%. Due to this, it is better to book early.
How many holiday lettings are there in Fort William?
We have collected the offers from 6 different providers in Fort William, so we can provide you with around 220 properties. You're going to have a hard time choosing your favourite!
Holiday destinations nearby
Holidu compares hundreds of websites to find your perfect holiday rental for the best price.