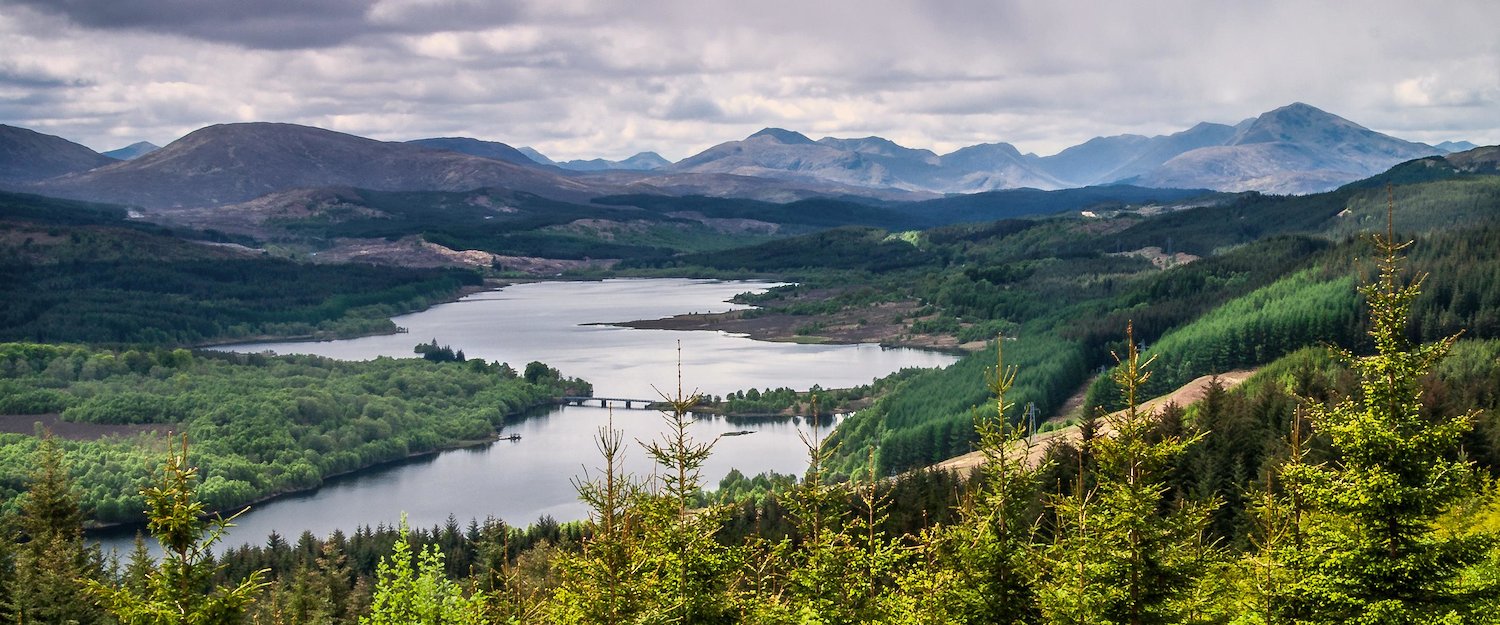 Holiday rentals and lettings in Boat of Garten
Start comparing over 48 rentals in Boat of Garten and book at the best price!
Holiday Rentals & Lettings in Boat of Garten
Pet-friendly Holiday Rentals & Lettings
Holiday Rentals & Lettings with Internet
Holiday Rentals & Lettings with Parking
Find Holiday Rentals & Lettings in Boat of Garten
Highlights in Boat of Garten
RSPB Loch Garten
Beautiful gardens filled with nature
Strathspey Steam Railway
Exceptional walks
Boat of Garten Golf Club
Most popular in Boat of Garten
Other property types in Boat of Garten that might be interesting:
Prices and availability
Holiday lettings prices Boat of Garten
£188 annual average
Sep
Oct
Nov
Dec
Jan
Feb
Mar
Apr
May
Jun
Jul
Average price per week
Holiday lettings availability Boat of Garten
51% annual average
Sep
Oct
Nov
Dec
Jan
Feb
Mar
Apr
May
Jun
Jul
Percentage of available lettings
Holiday rentals and lettings in Boat of Garten
Wonderful holiday rentals in a picturesque location
Projecting all the charms that Scotland's picturesque villages have to offer, Boat of Garten will present itself as a prolific candidate for those adventurous tourists who are seeking a holiday destination. Highlighting the natural side of Scotland in just a small bordering area, travellers who are mostly interested in enjoying a break away from the hustle and bustle or those who wish to experience an adventurous trip into the wilderness can fulfil their every expectation by choosing this wonderful village this season. Conveniently, this magnificent settlement of the nation also presents a wide range of stunning holiday lettings and rentals throughout its territory, so holidaymakers will be able to plan their stay in the village to perfection, taking into account all their wants and needs. That's why, if you want to experience an out-of-this-world holiday with your nearest and dearest, our top recommendation is that you let yourself be dazzled by the fabulous Boat of Garten village and the astounding accommodation options that Holidu has to offer!
Wondrous residences packed with the most impressive amenities on the market
Featuring fantastic locations in the centre, outskirts and suburbs of the village, which will perfectly match the natural aesthetic you desire for your holiday, Holidu's rentals and lettings will also offer several superb features that will enhance your Scottish experience and amaze you. Beginning with their remarkable spaces, these houses will feature a capacity of up to 12 people, which allows travellers and tourists from all over the world to invite their partner, friends and even close family members with whom they wish to share an enjoyable time. Continuing with its incredible assets, Holidu's lodgements will also feature top-quality amenities that will deliver a dream holiday experience on a silver platter. Therefore, if you want to make each of your days at Boat of Garten worthwhile, choose one of the rentals or lettings Holidu has in the village and spend your days in relaxing hot tubs, beautiful terraces or even picturesque gardens.
Holidays in Boat of Garten
The area and getting around
RSPB Loch Garten, a grandiose village point where you can meet Scotland's fauna
Spotted just outside the village, RSPB Loch Garten is one of the most popular nature spots in the whole of the North of Scotland, where visitors can discover the diverse charms of the country's wildlife. Beautifully encapsulating the diverse aspects of the site, the RSPB's best way to discover all of its most popular spots is through a magnificent track, where visitors will have the opportunity to equip themselves with binoculars, telescopes and even a light snack to make their stay a pleasurable experience. Thanks to its diverse habitats found between the forest and the lake, tourists can expect impressive sightings of elusive red squirrels, black grouse, red deer, osprey, bank voles and even clans of dragonflies and wood-ants that will make their visit 100% worth it. That's why, if you want to enjoy a nature-focused holiday in Scotland, the RSPB Loch Garten should be a village attraction not to be missed!
The Community Garden, where the flora of the nation blooms beautifully
Created in 2002, under the sponsorship of several companies in the area, The Community Garden is another of Boat of Garten's attractions that tourists from around the world will be able to visit to get to know Scotland's nature a little better. This time, keeping a greater focus on the realm of flora, visitors to this attraction will have the opportunity to admire multiple species of flowers, shrubs and trees found in the village's diverse natural habitats, be they beautiful woodlands or ponds. Complementary, comprising enchanting spaces full of colour, this magnificent spot will also serve for those travellers who wish to enjoy a relaxing walk to take their mind off all sorts of worries with the contagious vibe of nature.
Travellers and activities
Boat of Garten for hikers
Consisting of mostly rural territory, the beautiful village of Boat of Garten will be an ideal destination for those who enjoy a weekly workout and thrive while participating in energetic walks during their free time. Featuring varying levels of difficulty, everyone who is encouraged to explore the area will enjoy a satisfying experience, whether for fitness purposes or just wanting to enjoy a short stroll. Sprinkled throughout the village, some of Boat of Garten's top recommended trails are the Heron, Red Squirrel and Pine Marten's Trails, which are 1, 3 and 7 miles in length. Treat your companions to an adventure on the village grounds with Boat of Garten's fabulous trails.
Boat of Garten for golfers
Keeping its doors open especially for those holidaymakers who find an immense love and taste for golf, the Boat of Garten Golf Club will be a village landmark not to be missed. Featuring a superbly challenging 18-hole course, golfers of all levels of experience will have the opportunity to enjoy a fantastic tee time, accompanied by beautiful views of the Scottish landscape ranging from the Cairngorm mountain complex to beautiful bodies of water such as Loch Mallachie and Loch Garten. Therefore, if you want to practise your favourite hobby even when you're away from home, book a game at the James Braid Golf Course and enjoy yourself beyond measure this holiday at Boat of Garten.
Presenting a significantly large population of Osprey around its territory, Boat of Garten is also often referred to as Osprey Village.
Top 5 travel tips in Boat of Garten
1. Pay a visit to St Columba's Church
Built on the village grounds during the early 1900s, St Columba's Church will be a Boat of Garten landmark that will offer you multiple charms. Created through the efforts of local worshippers and missionaries in the area, this beautiful church will have hundreds of stories to tell, being the meeting place for numerous gatherings that promoted Christian beliefs in the Scottish territory. Presenting a pleasant spot in the centre of the village and a picturesque structure, St Columba's Church will also appeal to the agnostics of the world with a taste for architecture thanks to its classical structure and beautiful stained-glass windows. Whether for historical, religious or architectural interest, be sure to visit St Columba's Church on a Sunday and enjoy an interesting visit in the village.
2. Add some history to your holiday exploring the Tom Pitlac
Found on the outskirts of the village, Tom Pitlac's Fortress will be one of the area's historical attractions worth a visit. Erected in the Motte-and-bailey castle style, what remains of this beautiful fortress is only its ruins, but that doesn't stop many tourists from taking a detour to explore the area. Dating back to the 12th century, the Tom Pitlac also enjoys a long history on Scottish soil, which will ensure an experience full of history and intrigue for holidaymakers who dare to explore. Visit the Tom Pitlac area and learn about the local legends of the Spey River and the impressive Bigla family tree.
3. Hop on one of Strathspey's steam trains
Traversing the terrain of the Scottish Highlands, the Strathspey Railway will be on hand during your visit to offer you a fantastic journey. Allowing their guests all sorts of events and experiences aboard breathtaking steam trains, this incredible Scottish medium of transport will offer tourists the opportunity to enjoy the diverse landscapes that Scotland has to offer during a journey of relaxation and self-indulgence. Thus, if you want to improve your holiday, enjoy a fabulous journey or visit the settlements neighbouring the village taking advantage of the facilities that the Strathspey Railway has to offer.
4. Enjoy many delightful meals at The Boat Restaurant
Distilling the quaint, rural style that every countryside village in Scotland has, The Boat Restaurant will be the ultimate establishment where holidaymakers can enjoy a taste of Scottish food. Catering for couples, friends and even families, tourists of all tastes will be able to sample Scottish cuisine with their companions and enjoy a quality time connected to the culture of the country. Offering great prices and a varied menu, travellers will also have the opportunity to come back day after day and taste all that the products and dishes of the region, the nation of Scotland and Boat of Garten have to offer through its cuisine.
5. Find superb goodies at the Village Shop
Providing holidaymakers with the ideal place to find those great souvenirs to remember their stay in the village or those beautiful gifts to give to their loved ones back home, the Village Shop in Boat of Garten shines in the heart of the settlement with all its glory. Offering all kinds of knick-knacks in their inventory, tourists will be able to decide whether they prefer to give a picturesque postcard of the village to their friends or wish to add a hand-made ornament to their collection. That's why, regardless of your holiday budget this season, we advise you to visit Boat of Garten's Village Shop for a unique shopping experience.
FAQs: Holiday Rentals & Lettings in Boat of Garten
How much do the holiday lettings in Boat of Garten cost on average?
Boat of Garten is one of the cheapest cities in the United Kingdom! The cost for a holiday rental here amounts to roughly £157 per night.
Which months allow you to save the most on holiday rentals?
If you would like to get the most out of your money, the most budget-friendly months to visit Boat of Garten are May (£138 per night for accommodation, on average), March (£146), and February (£149).
When are holiday rentals more expensive in Boat of Garten?
When it comes to looking for a holiday letting in Boat of Garten, the months when it is most expensive are, in descending order, August, July and June with average prices per night of £177, £167, and £166, respectively.
Are there usually many holiday lettings available in Boat of Garten?
When visiting Boat of Garten, we recommend you to be proactive, as 82% of rentals are usually booked, according to last year's data.
When are more holiday lettings available?
January, March, and April are, in order of highest to lowest, the months that present the largest number of accommodations free, with respective average availability figures of 40%, 38% and 26%. However, even during the time when availability is the highest, the average is only 34%. Due to this, it is better to always book a little in advance to be sure to find the rental of your dreams.
During which months is it more difficult to find available rentals?
The most difficult months to find accommodation in Boat of Garten are, in order, August (with 2% of available rentals), July (4%), and September (4%). During this period, availability is only around 3%. Due to this, it is better to reserve as soon as possible.
How many holiday rentals does Holidu have in Boat of Garten?
Our inventory is made up of approximately 50 properties from 9 partners.
Holiday destinations nearby
Holidu compares hundreds of websites to find your perfect holiday rental for the best price.