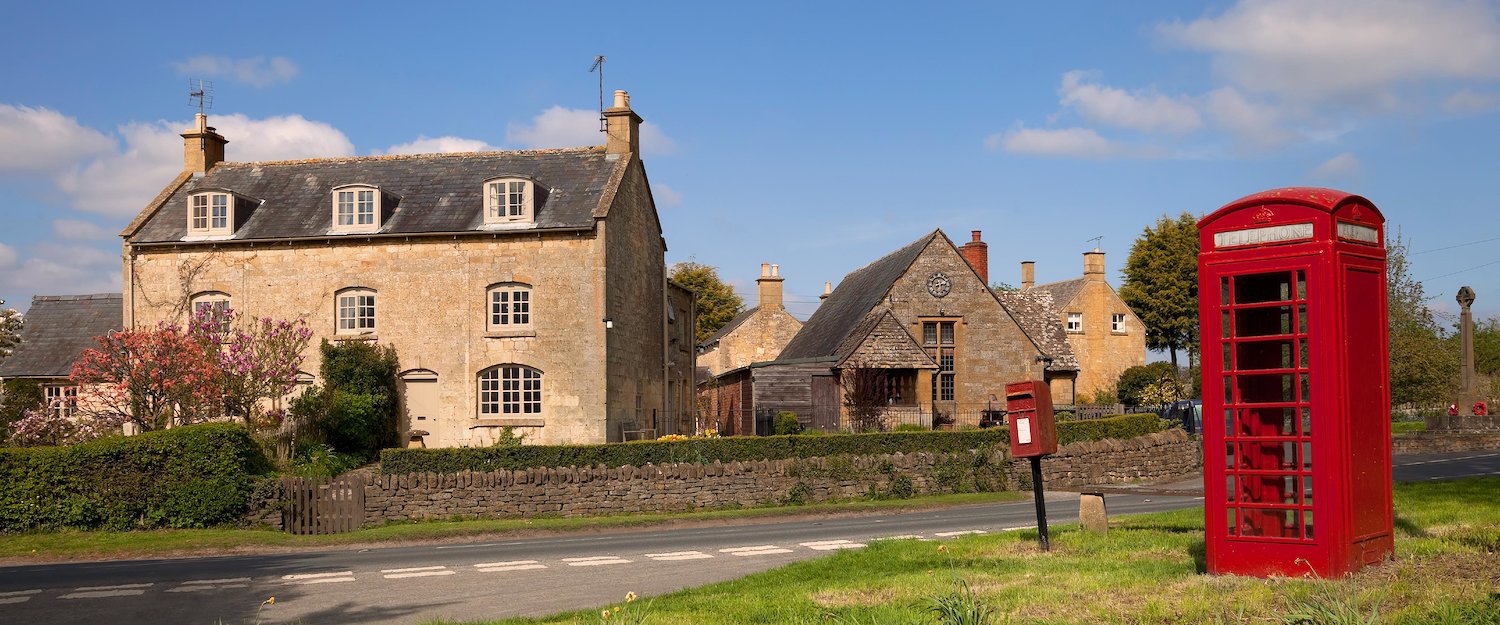 Holiday rentals and lettings in Glastonbury
Start comparing over 61 rentals in Glastonbury and book at the best price!
Holiday Rentals & Lettings in Glastonbury
Holiday Rentals & Lettings with Internet
Holiday Rentals & Lettings with Parking
Find Holiday Rentals & Lettings in Glastonbury
Highlights in Glastonbury
Amazing countryside town of England
Interesting historic landmarks at every corner
Exciting activities for everyone
Exquisite dishes for all tastes
Most popular in Glastonbury
Other property types in Glastonbury that might be interesting:
Prices and availability
Prices
August
September
October
November
December
January
February
March
April
May
June
July
Average price per week
Availabilities
August
September
October
November
December
January
February
March
April
May
June
July
Percentage of available lettings
Holiday rentals and lettings in Glastonbury
Traditional and luxurious properties for all kinds of tastes
Situated right in the middle of beautiful green valleys and numerous vast hills, the town of Glastonbury is the perfect destination to experience a natural retrieve in the South West of England. Presenting a wide range of astonishing holiday rentals and superb lettings, neighbouring locals and adventurous foreigners won't have a difficult time finding the settlement of their dreams. Check the endless options that Glastonbury offers and enjoy a fairy tale holiday along with Holidu!
Classic and newly renovated residences for everyone
Featuring heated pools, luxurious hot tubs, spacious gardens as well as fully equipped terraces and balconies, the holiday rentals and lettings in the town of Glastonbury are the ideal options to spend a peaceful retrieve surrounded by nature or enjoy an exhilarating adventure abroad. No matter if you're planning a trip with your couple, friends or family, these accommodations are the best compliment to an amazing holiday. Check the breathtaking zone of the Somerset Levels, choose your preferred letting and enjoy a joyful break in the incredible town of Glastonbury.
Holidays in Glastonbury
The area and getting around
Glastonbury Abbey, the remains of a legendary site in history
Linked with numerous myths, legends and events, Glastonbury Abbey is by far the most historical site in all of the town's territory, attracting an incredible amount of world renown and tourist interest to the area. Founded, destroyed and rebuilt multiple times in past years, the ruins of this monastery present amazing fragments of the structure that showcase grand diversity of architectural movements, having the Abbot's Kitchen, one of three surviving medieval kitchens of the world, as its best model. At present times, this attraction offers customized tours, workshop events, exhibitions and even concerts that make it the perfect landmark for an entertaining day out with your companions. Explore the 36 acres of this historic landmark and learn about the many legends of Queen Elizabeth II, King Arthur and Jesus Christ the Redeemer himself that occurred on the grounds or book your tickets and enjoy exciting events that have this picturesque structure as a beautiful addition. Unmissable, Glastonbury Abbey is an interesting landmark of the town that features wonderful recreations for every type of tourist.
Glastonbury Tor and its outstanding beauty
Described as one of the most spiritual sites of the country, Glastonbury Tor is a prominent hill located on the outskirts of the town which offers breathtaking views of the Polden Hills, Somerset Levels, the counties of Wiltshire and Dorset and even Wales that attracts an incredible number of tourists every year. Serving as an excellent vantage point, this slope has housed a variety of historic structures over the years, having as its last remnant a solitary 15th-century tower belonging to the former St. Michael's church complex. Furthermore, numerous excavations in the area resulted in the discovery of various antique artefacts which, besides granting the site a mysterious aura, added great historical value to the country's heritage. Traversing various points of interest and culminating at the summit, the hill's trails are incredible options to explore the attraction in its entirety, presenting the chance to get all the landmark's insights while still enjoying a relaxing walk in the wild. Ideal for nature lovers and history enthusiasts, Glastonbury Tor is a landmark of town that every tourist should visit before returning home.
Travellers and activities
Glastonbury for history enthusiasts
Being the battlefield of numerous events, the entire territory of Glastonbury is impregnated with history and unique legends, presenting enthusiasts of this realm the ideal destination for an interesting holiday. Glastonbury's Tribunal, situated on High Street, is the perfect location to start an incredible journey thanks to its fantastical archaeological expositions and grand collections of Iron Age finds. The White Spring and the Chalice Well Gardens are great alternatives of the town, popular thanks to the mysterious legend which preaches that the water from its springs has healing properties in their flows. Lastly, a marvellous plus can be explored in the lands of Glastonbury Abbey, where the tomb of King Arthur is said to be found. Regardless of which attraction you visit, the town of Glastonbury promises a historic journey this holiday. Book your tickets and experience the getaway of your dreams!
Glastonbury for museum lovers
Besides presenting superb natural sites, the town of Glastonbury features fantastical spots in its territory where the realm of art is preserved, showcased and celebrated. Tinted with little bits of history the centres known as The Shoe Museum and Somerset Rural Life Museum are the best options of the area. Whilst The Shoe Museum offers detailed insight into the historical attires used throughout the last centuries displaying grand collections, Somerset Rural Life Museum presents a meticulous sight into the quality of life that locals had during the 1800s and the years before the First World War through informative exhibitions and realistic models. Complemented by beautiful outdoor spaces and nearby dining establishments, these attractions are perfect spots of the town where neighbouring locals and tourists can spend an interesting afternoon. Check out all the options available and enjoy a unique holiday in the county of Somerset.
It has been claimed that the town of Glastonbury houses one of the oldest timber trackways in the North of Europe, presenting traces that show the track was built-in 3807 or 3806 BC.
Top 5 travel tips in Glastonbury
1.Have a spiritual journey on Glastonbury's Festival of Performing Arts
Inspired by the free festival and counterculture movements, Glastonbury Festival is a five-day event where contemporary arts are showcased and celebrated to raise awareness and money for diverse charities. Featuring numerous notable artists in their line-ups, the musical events and concerts are the main attraction of the festival whereas lectures, recitals, dance presentations, stand-up comedy, cabaret and theatrical performances play a secondary role. The site also features additions such as the Green Futures, Healing Fields and camping areas where attendees can interact and stay for the duration of the event. Ideal for music and performative arts lovers, Glastonbury Festival is an immersive experience of sounds and feels no one will be able to witness anywhere else.
2.Shake all your worries and stress in the town's spas and wellness centres
Scattered through all the region, Glastonbury's spas and wellness centres are unmissable spots of the town where couples, large groups of friends and families can spend a distinctive and relaxing time abroad. Specialized in therapies for ailments and pains, stress-relieving massages and beauty treatments, the establishments known as Goddess House Healing, Jasmin Cottage Massage and Natural Restorative Therapies are the town's most promising and acclaimed locales to relax and unwind. Visit the venue that's closest to your holiday rental and experience a journey of body, soul and mind nourishment in the South West of England.
3.Spend fun night outs on the town's pubs and bars
Perfect to spend a fun and unifying experience with your companions, the pubs and bars of Glastonbury are unmissable spots of the town that any kind of tourist would enjoy visiting. Renowned and frequented for their immense selection of liquors, exquisite food options and welcoming atmospheres, the locales known as Glastonbury Brewers Fayre, The King Arthur and The Rifleman's Arms are the best spots of the town, promising a great night for everyone. For a fun night of laughs and drinks, head to Glastonbury's inns and enjoy an amazing evening in the county of Somerset.
4.Wander the town's stores and make great finds
Offering excellent options for all kinds of tastes and styles, the locales of Glastonbury are perfect to enjoy a little shopping spree during your holiday. Sites such as Glastonbury Experience, the most popular shopping centre of the town, are ideal to find everything you're looking for in just one place whereas, spots such as Margaret Kimber, Happy Glastonbury and StarChild Glastonbury are hidden gems scattered through the area where locals and visitors can make the best affordable purchases. Whether you wish to buy a little gift for a special someone or want to make a big purchase, the town's shops are the best spot to bet on. Shop local and make incredible finds in Glastonbury.
5.Delight your palate in the town's eateries
Gathering flavours from all around the world, Glastonbury's restaurants are unique spots of the town where everyone will be able to find an exquisite plate to enjoy. Renowned for providing the best typical dishes, the eateries of Knight's Fish & Chips, Hundred Monkeys Cafe and The Old Tannery are incredible spots of the town where visitors can enjoy a taste of Glastonbury whereas, the restaurants of Gigi's and Elaichi Tandoori are excellent alternatives where international plates, especially Italian and Indian dishes, can be found. Regardless of what you want to eat, the eateries and restaurants of the town promise exquisite options that will delight even the pickiest of palates. Come to Glastonbury and prepare to enjoy a festival of flavours!
FAQs: Holiday Rentals & Lettings in Glastonbury
What is the average price of holiday rentals in Glastonbury?
Glastonbury has an average price of £146 per night, which is a relatively high one among the cities in the United Kingdom.
When are holiday rentals cheaper in Glastonbury?
The months that are the cheapest in Glastonbury are April, March, and May, with average prices of £133, £138 and £143, respectively.
When are holiday rentals more expensive in Glastonbury?
Last year, the month that offered the highest average prices in Glastonbury was January, with an average price of £156 per night. This was followed by August, with an average of £151, and December, with £150.
Are there usually many holiday rentals available in Glastonbury?
It's worthwhile if you book your stay in plenty of time when visiting Glastonbury, as only 23% of our properties are usually available throughout the year.
Which months offer the highest availability?
In the previous year, the months with the largest number of properties available in Glastonbury were January, February, and April with average availabilities of 37%, 30% and 28%, respectively. However, even during the months when availability is the highest, the average is only 32%. It would be a good idea to always prepare your holiday to Glastonbury in advance.
When are fewer lettings available?
The months with the lowest properties available in Glastonbury are, in order, August, July and June, with respective average availability figures of 9%, 12%, and 16%, based on data collected from last year. During these three months, availability is only around 12%. Due to this, it is better to reserve well in advance.
Are there many holiday lettings in Glastonbury?
We have collected the offers from 6 different partners in Glastonbury, so we can provide you with around 120 properties. You're going to have a hard time choosing your favourite!
Holiday destinations nearby
Holidu compares hundreds of websites to find your perfect holiday rental for the best price.